Great Holiday Gift Ideas for Photographers 2014
The holiday season is rapidly approaching and it's time to think about that special photographer in your life. There are a plethora of choices when it comes to the photography gifts. There is definitely something for everyone.
To help with the search for the best holiday presents for photography lovers, we're bringing you some of the best gifts for him or her. So, without further ado, we bring to you five easy gift ideas for that special photographer in your life.
1) Holdfast Gear Money Maker Two-Camera Harness
The MoneyMaker means business. High grade leather, anchored metal d-rings, safety straps that connect to the side lug mount-completely bypassing the clip and screw for ultimate security and impeccably versatile design make this an essential tool for the modern photographer. Secure your cameras and important gear where it's most accessible and comfortable—right on you.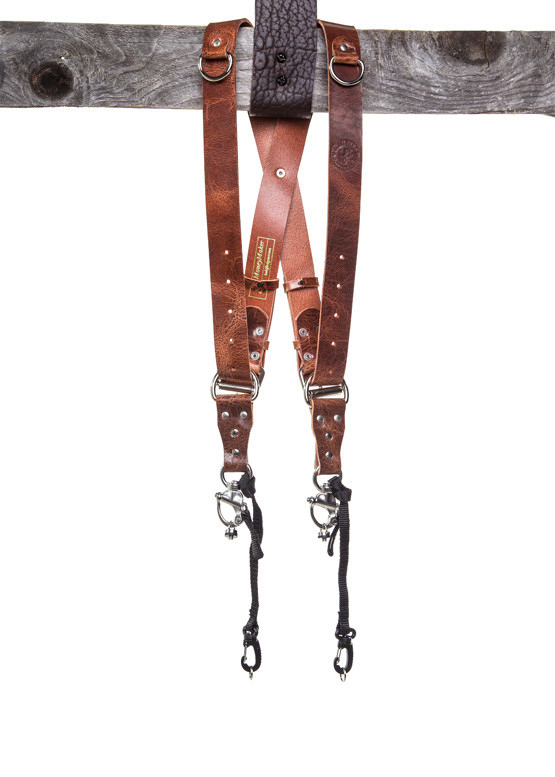 Holds Two Cameras or Lenses

at

Your Side
Comfortable 'X' Pattern Harness
Speed Clutch for Fast Access
Two 1/4″-20 Holdfast Accessory Clips
Four D-Ring Attachments
English Bridle Leather
You can find this product at B&H for $199.95
2) Flexible Tripod
The flexible legs give this tripod the versatility to grab onto things as other tripods cannot. You can wrap it around a light pole, tree branch, park bench arm-rest, pretty much anywhere. Yes, we know, it's short, but you can connect it to just about anything.

You can find this item on Amazon. (Prices vary since there's usually a sale)
3) Joby UltraFit Hand Strap
Talk about "handy"! We love this hand strap. We find this way to be very comfortable when we carry around our camera. It has a quick-release plate which attaches to the base of your camera via its 1/4″-20 threaded hole and it also clamps directly onto a tripod. Totally worth it.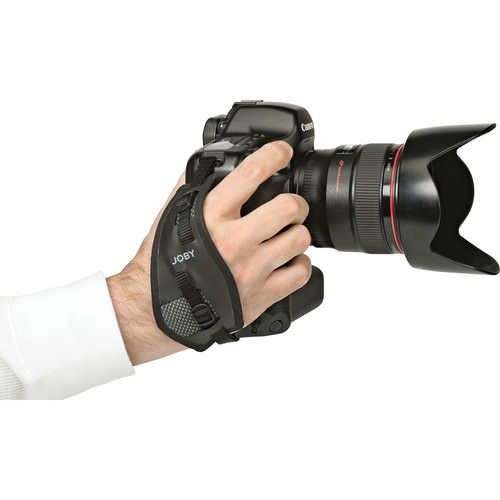 You can find this product at B&H for around $30.
4) Replica Canon 24-105mm f/4L IS USM Lens Thermo Cup
This is a great gift for those who can't seem to get away from their DSLR. They can enjoy their hot beverage from what looks scarily like a Canon 24-105mm f/4L IS USM Lens. Don't worry, the cups exterior is constructed of food-grade PVC plastic. The cool factor is that this cup features all the elements of the real lens including focus ring, scales and mode and stabilizer buttons.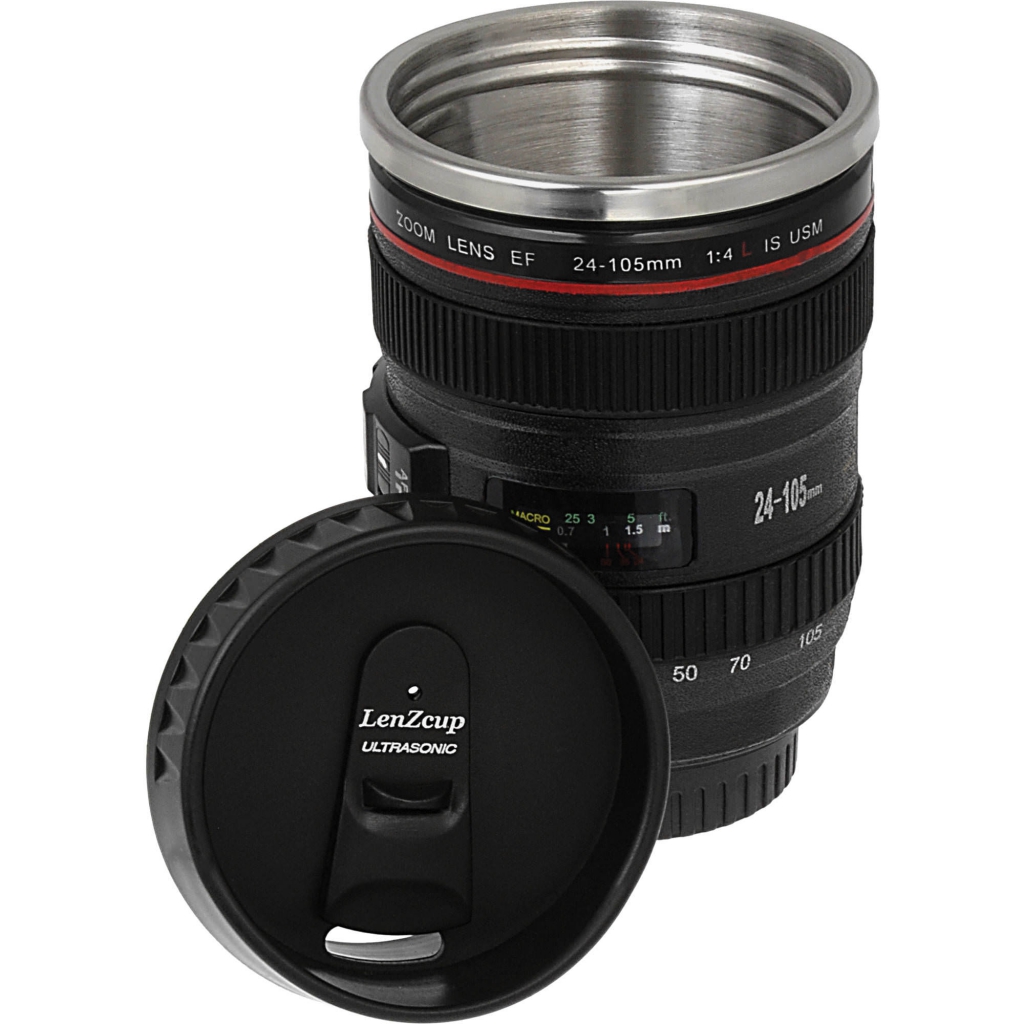 You can find this cup at B&H for $19.95.
5) Sirui T-005X Aluminum Tripod with C-10X Ball Head
This is by far the best traveling tripod. It's small, light and very well made. This is the great gift for that traveling photographer. This offers a great stability and portability. The tripod comes with a removable C-10X ball head, which works with commonly used Arca-Swiss-type tripod plates.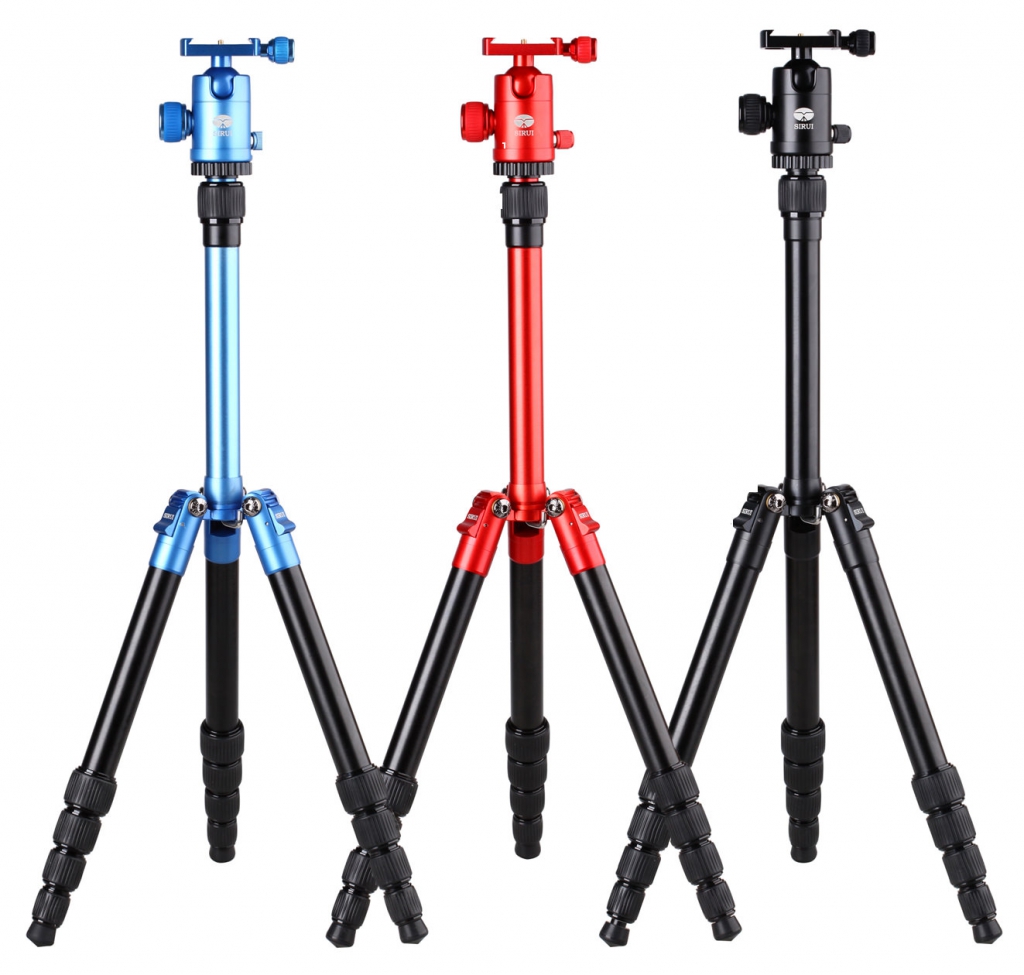 You can find this amazing tripod at B&H for $139.95.
6) Sigma 50mm F1.4 DG HSM
This lens is a fast standard-length prime designed to achieve high optical performance through the incorporation of both three Special Low Dispersion glass elements and one molded glass aspherical element. These elements, coupled with an advanced optical design, work to minimize sagittal coma flare and chromatic aberrations in order to provide high image sharpness and clarity. Definitely one for the very serious photographer in your life.

You can find this lens at B&H for $949.
7) JPEGmini
Yes, we included ourselves in this list? Know why? It's the gift that keeps on giving. No matter where you store your JPEGs, hard drives, i.e – hard drives, external hard drives, websites, or even Dropbox, JPEGmini will save you a ton of space! Our technology utilizes a two-step process to first analyze the file's image quality and assess how much compression is possible without a perceivable reduction in quality. Secondly, the system then utilizes a unique JPEG encoder that is tailor-made to the file itself to apply standard compression techniques that still allow for consistent resolution and image quality when compared to the native file. This compression technique has been tested in accordance with the ITU BT.500 standard to deliver an unnoticeable visual difference between the original file and the JPEGmini-compressed file when viewed at 100% on a monitor or printed at 200dpi on photo paper.
You can visit us at JPEGmini.com.
Isn't your photographer worth it? Show that special photographer how much they mean to you by choosing one of these awesome gifts. We hope you found these gift ideas for photographers useful. We wish you a safe and happy holiday season! Did we miss something? Do you think we left something out? Let us know in the comments section below.