How FNAME Merge Tag Drove Engagement
If we may quote Alexander Pope, "To err is human; to forgive, divine." Everyone makes mistakes every now and then. No one is immune. However, it's what you learn from the mistake that matters.
You see, this past Monday started out just like any other Monday. I walked into the office feeling determined. I quickly grabbed a cup of coffee and headed to my desk. I knew what had to get done that day and there was no stopping me.
On top of my list was creating an email to send out to our JPEGmini family. I logged in to MailChimp and started working on the template. Since I had the content planned out already, creating the email didn't take that long. After everything was set up, I sent myself a test email. I was pretty pleased with how the email appeared. It really looked great. I proceeded to check the links to make sure that they are all working. As soon as my checklist for this email were in order, I scheduled it for delivery. There's nothing like seeing MailChimp's hand wave at you when you send an email off.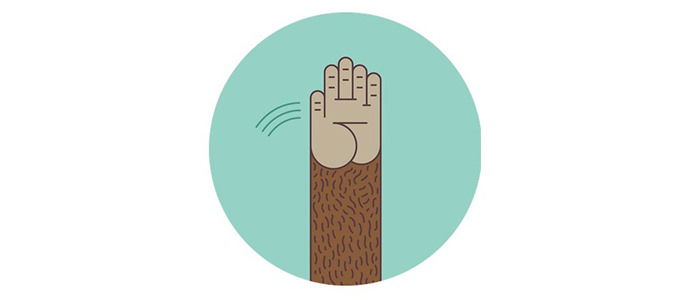 In my head, I started counting down to when the emails were being delivered. Ten minutes, five minutes, two minutes, NOW! I was excited to share with everyone the JPEGmini posts. I really was. That was until I received the first email response and Tweet from that email. . . . .
I received a frowny face here. . .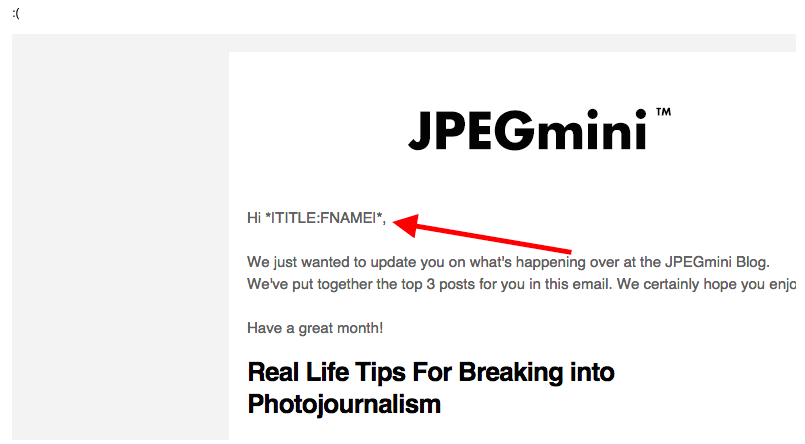 And a shout-out on Twitter over here. . . . .
@jpegmini Monday morning happiness 🙂 pic.twitter.com/QeIouhFfTg

— Cherian Thomas (@cherianthomas) April 13, 2015
My excitement just turned into a frantic mess. I started to search for a way for me to fix this. There was nothing I could do to fix this?! How could I not have caught that mistake? I was so disappointed with myself. Since there was nothing I could do, I decided to take a deep breath and respond to the other emails that were coming in telling us about this mistake. My email message was short and from my heart. I did what my Mother taught me to do when I made a mistake – apologize. After all, we're only human.
Do you know what happened when we started writing back to everyone? They actually forgave us! There were so many words of encouragement that came in after we responded to their emails.

And another. . ..
But, favorite of them all? This one touched our hearts:

What did I learn here? Yes, I definitely learned how to correct the merge tag for next time. But more importantly, I learned how awesome and empathetic the JPEGmini community is. For that, I'd like to say from the bottom of my heart,  Thank You!
Sincerely,
*|TITLE:FNAME|*