Career Change: Nacho the Marketer and Vinny the Dancer Turned Photographer
Before becoming successful photographers, Nacho had a career as a marketer and Vinny was a  professional dancer. Little did they know that the same artistry and attention to detail they learned from their former positions would would help them become better photographers. They know how to push the boundaries, while taking an open-minded approach for each couple they work with.
You can hear them speak at WPPI, where their presentation is called Hocus-Pocus: Discover Your MAGIC. Lucky for us, we were able to interview them before WPPI and really get a sneak peek on how they grew as photographers and what we can learn from them
So without further ado, here's Nacho and Vinny.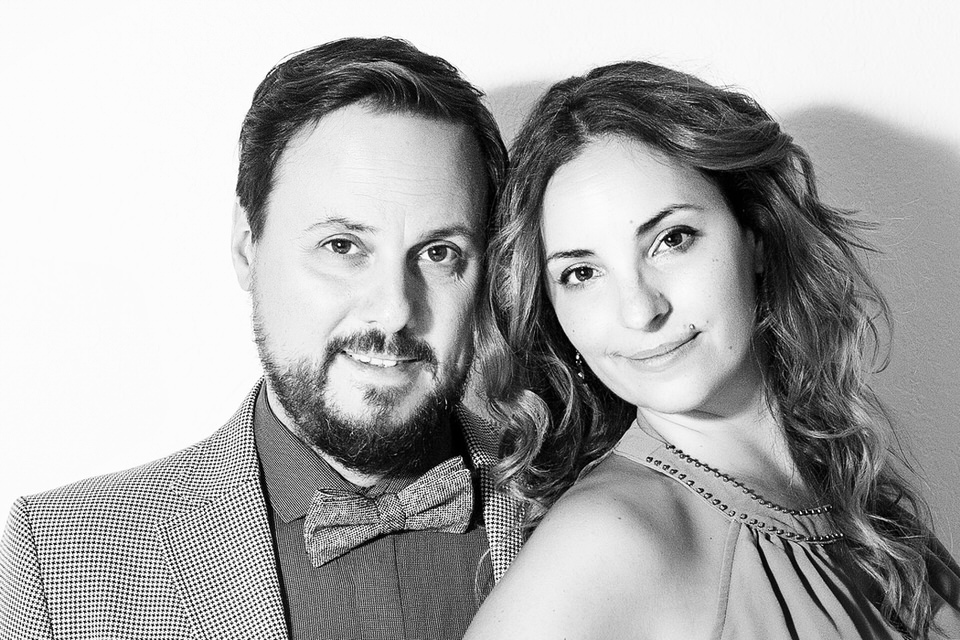 JPEGmini: Hi Nacho and Vinny. Thank you for taking time out to do this interview with us. For those who don't know you yet, can you please tell us a bit about you both?
Nacho: I'm Nacho Mora. I was born in Madrid and now live in Zaragoza with my wife of ten years, Vinny. Before I was a photographer, I worked in marketing, for French companies. For the last 7 years, Vinny and I have been wedding photographers.
Vinny: I'm Vinny Labella. I'm a photographer that specializes in weddings, like Nacho. Formerly, I was a professional dancer and I worked on television. But when I met him [Nacho], that gave me a lot to ponder in life – meaning that I could either be with him, or I could continue working as a dancer. Why? It's very simple. Because working as a dancer makes it very difficult to have a stable relationship. Because you're out working for three months, then you have to go on tour with a singer for six months…
In the end, love won, as they say, and I chose him.
Nacho: I switched out my briefcase and tie for a bowtie and a camera.
Vinny: And I started working as Nacho's second photographer.
Nacho: And now she is the one that wins the awards. And I manage them.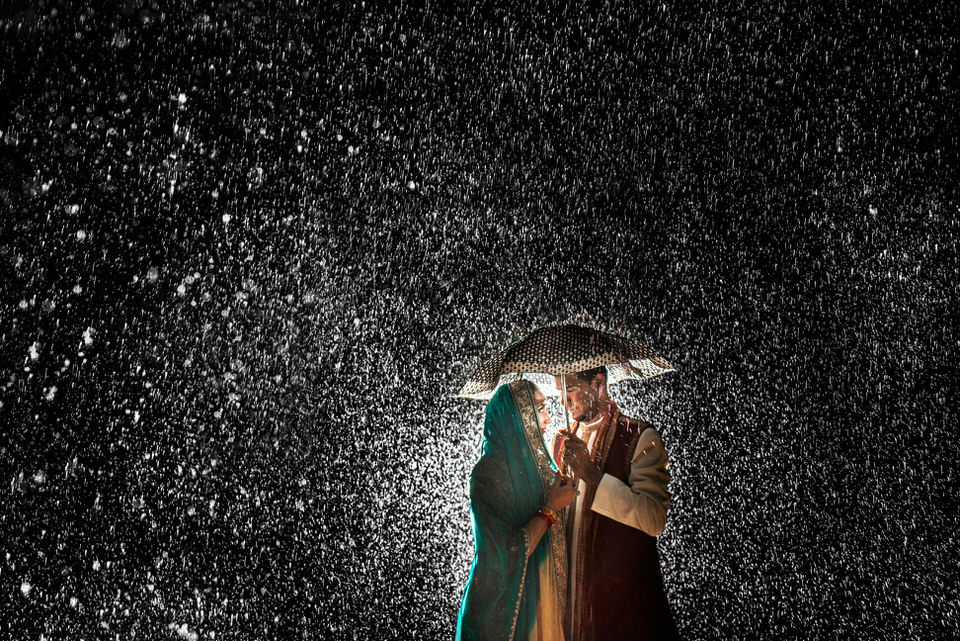 JPEGmini: I have to ask, from falling in love, changing careers, and now working together – how were the first few times that you worked together?
Nacho: At first, Vinny was on the second line as the assistant and photographer. She has a really great work ethic. Now, seven years later, well –
Vinny: Eight years.
Nacho: Imagine that, eight years. Now, we both want to be in charge. But the good thing is that we both have our own team. She has a second photographer, and I have a second photographer.
JPEGmini: Do you work in different places and events, or do you go together?
Nacho: Normally, we work separately, with separate teams, and we go our separate ways. However, if the client wants to have both of us at their event, then obviously the price is different, and we both go.
Vinny: Yeah, and since we met, we've always been together.
JPEGmini: How many weddings do you guys shoot every year?
Vinny: When we first started, we did around 60 weddings. But there came a moment – well, we worked so much. It was Sunday to Sunday. We didn't have even one day off. We worked so much that we ran the risk of ruining our relationship, because we were constantly working. We didn't have time or space for us, or for our family, friends, etc. So, that's when we decided to take a step back and we cut it down to 35 weddings. And that's how we started to do 35, sometimes 36.
Nacho: And there are a lot of weddings that are out of the country, so we travel a lot. We go everywhere; each wedding is a lot of hours of work.
JPEGmini: How many pictures do you take, on average, at a wedding?
Vinny: Between 4500 and 7500, both photographers together.
JPEGmini: And how many do you typically deliver to your clients?
Nacho: More than 800.
JPEGmini: How do you describe your photographic style when you're shooting weddings?
Vinny: A mix between artistic photography and photojournalism.
Nacho: We love beautiful photos and moments. So we try to mix moments and beautiful pictures.
JPEGmini: What do you mean by beautiful photos and moments?
Vinny: We love photographing the moments because those photos are not for the couple. Today, the couple is enjoying these photos, but those photos are actually for their children and grandchildren. Because when they see those pictures, they are going to say, ''Hey, Grandpa, look how fun you were!'' or ''Look! How funny!'' In other words, we try to convey how these people really are, in photos, capturing the moments and telling the story of everything that happens the day of their wedding.
JPEGmini: Has your style changed over the years?
Vinny: Our photography is always developing as we develop. Our photographs are who we are. And as our preferences change, obviously our photography changes, as well. That's how it works. And, well, our style is contemporary, because it's modern; it's what we are today.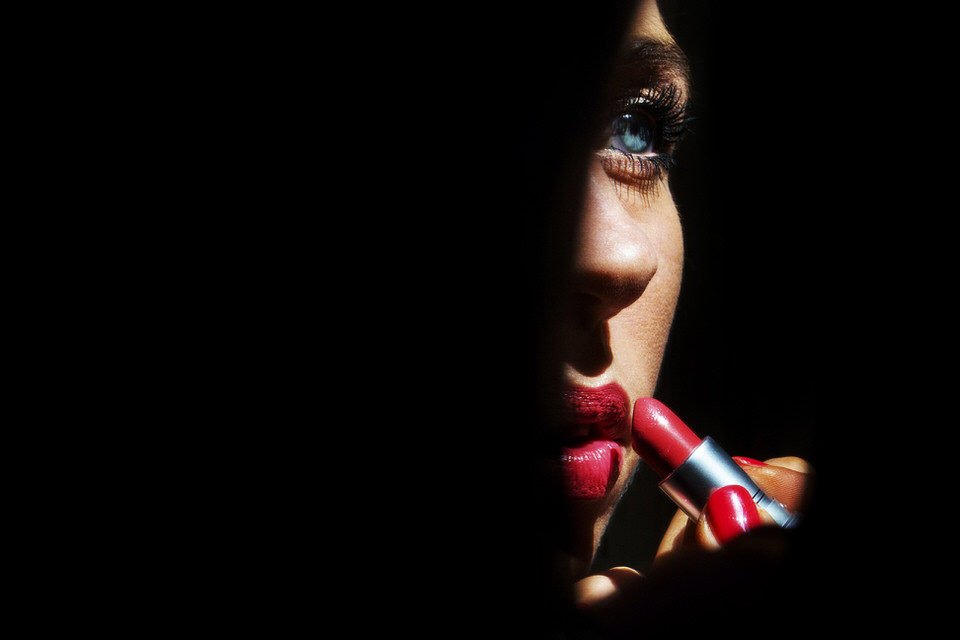 JPEGmini: How do you make your clients feel comfortable with you?
Vinny: Well, for us, it's essential that before they even hire us, we give them special treatment. When they come for the first time to see us, we invite them to a coffee, or whatever they'd like to drink. And we never talk about photography. First, we want to meet them, to get to know them. Because how am I going to show them an album, a model of album, if I don't know them, and what they are like? Maybe you like it, but maybe you won't.
Nacho: So we talk about everything, but not about photography. We talk about life, you know? After we talk about life we discuss photography.
Vinny: Yes, and if they've already hired us, then we do a little follow up with the client. We don't want to show up the day of the wedding – in other words, it shouldn't be that if you hire me today, you don't see me until the day of your wedding. It's not hard to make a phone call and ask how it's going, how are the preparations coming, etc.
We don't want to get to the wedding and be the wedding photographer. We want to arrive at the wedding as friends of the bride and groom.
Nacho: And so, we dress like a guest and blend in with a bowtie.
Vinny: Yes, because there is a small thing – and maybe it seems insignificant – that makes a big difference. When you are in the home of the bride, if she treats you well, the rest of the people in the home will treat you well, as well. Why? Because if they have seen that the bride trusts you, they will open up to you, as well. And after, you'll be able to capture the real, raw moments of all that is happening that day.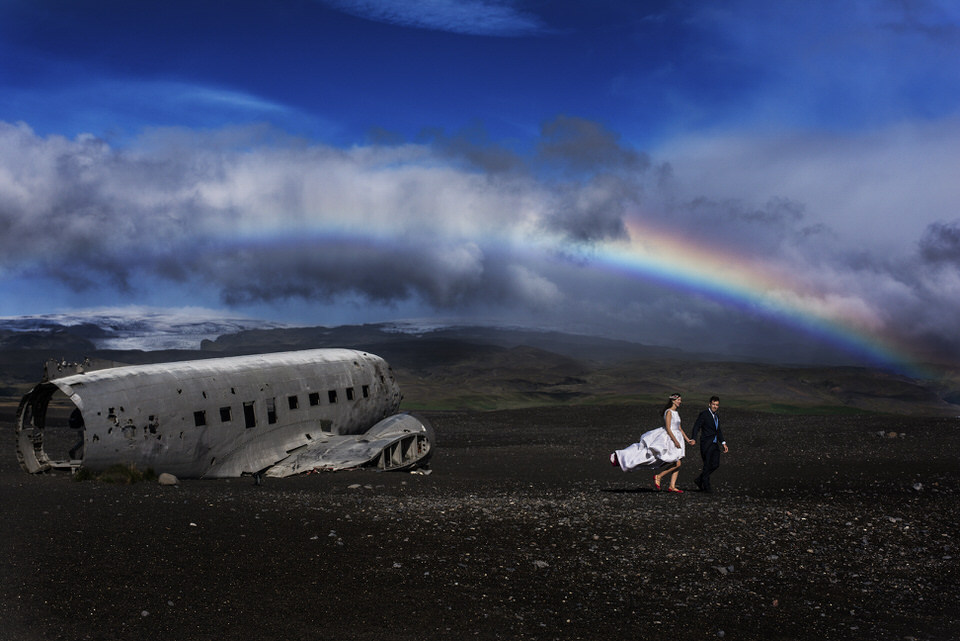 JPEGmini: How did you guys learn the business of photography?
Nacho: Basically, we are using my marketing skills that I learned while studying in the university. I studied economics for five years. And, the thing with photography, as with everything, is knowing the market. The most important thing is to adapt yourself to the market. The market is changing, and you have to anticipate that change. If you can get ahead of the market, then you have a competitive advantage, right? That's the key.
That, and customer service.
JPEGmini: Can you tell us a little about Look Fotografía?
Vinny: People attend Fotografia for various reasons. One is for the style of photography we showcase which they love. Another very important reason is the marketing aspect. A lot of people understand marketing. But the field of wedding photography is a specific field, and not all types of marketing work.The same marketing techniques in the United States may not work in Spain;what works in Italy, or in France, doesn't work elsewhere because each country is different They come for our knowledge of marketing – in this case, Nacho's knowledge – and also for our photography style.
Nacho: The techniques. We do two types of workshops: a 2 day workshop, and also an annual 5 day workshop. It's called ''Hocus Pocus: Find Your Magic.'' Why? Because we like magic a lot. Vinny's uncle is a magician.
Vinny: Magic. Photography in the end is just that. It's magic.
Nacho: The lighting, the moment, everything – everything is perfect to shoot a photo. And for that reason, we called our workshop ''Hocus Pocus.''
Vinny: Find your magic.
JPEGmini: Where does your inspiration come from?
Nacho: We love movies. Sci-fi movies such as Interstellar.
Vinny: A lot of things. Art, paintings…
Nacho: Yes, but more than anything, film. Everyday we try to watch a different movie.
JPEGmini: Can you describe your workflow after a wedding?
Vinny: Well, the first thing we do is download all the images and make two backups.
Nacho: We use Photo Mechanic to download the pictures.
Vinny: Yeah, because with it you can download from three or four cards at a time. Or however many you want. So, it downloads everything directly from the cards.
We usually process the pictures the next day. We do photo selection and critique. For us, that is very important. While we are selecting, we put all the pictures on the TV screen, and we become critics. He critiques my photos, and I critique his.
Nacho: It takes maybe 6 or 7 hours. We do it on Sunday and on Monday after the wedding. But we put all pictures with the Photo Mechanic software on the TV. And we review all 7,000 pictures.
Vinny: It's awesome for two reasons: 1) You're ensuring that all the photos are saved, that you didn't forget or lose any cards, etc. 2) It helps us to keep getting better. Because you always have to improve. Always.
Afterward, we start with the processed photos and put them in Lightroom, Photoshop, etc.
Nacho: And what has helped us a lot from JPEGmini – which we love – is that we can save a ton of space on the disks. And the print quality is the same. It's incredible. It's magic.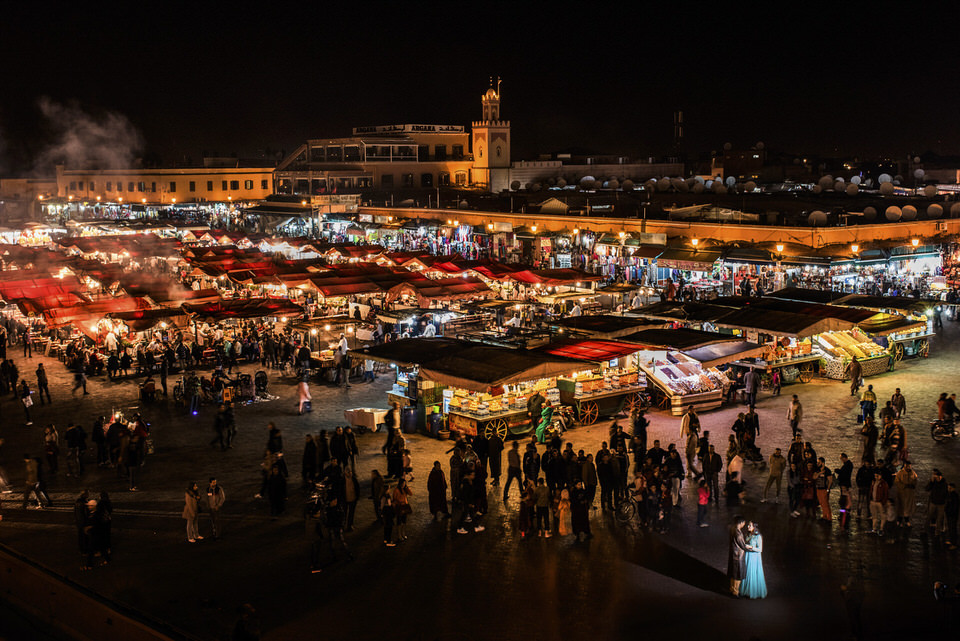 JPEGmini: Do you print the photos you've optimized with JPEGmini?
Nacho: Yes, albums. We usually print with Graphic Studio, and we send the images that were optimized via JPEGmini.
JPEGmini: What is the best piece of advice someone gave you that helped you become a better photographer?
Nacho: You shouldn't conform. Be a non-conformist.
Vinny: But the best advice we've been given is that we should fight for our dreams, and that you don't have to be the best at everything. You only have to be the best at one thing.
JPEGmini: Now, someone's starting out in photography, and they ask you guys, 'Give me one piece of advice to help me become a better photographer.' What would you tell me?
Vinny: My advice would be, without technique, there is no freedom.
Nacho: Follow your dreams.