2019 Black Friday Deals For Photographers Not To Be Missed
Black Friday 2019 is finally here, and boy do we have sales to share with you! We've put together a list of must-have deals for photographers that will definitely help streamline their day-to-day life. While we can't possibly compile ALL the deals, we need your help. You know the saying, "if you see something, say something." Please comment below if you see any other deals that our community might appreciate.
So without further ado, we present to you the best Black Friday deals of 2019 for photographers.
MagMod
Sale starts Friday, November 29th beginning at midnight. Everything on sale! Up to 25% off your entire order plus, PLUS during the first 24-hours they will be giving out bonus $10 of MagCash for every $100 you spend! Free USA shipping on orders over $50. https://magmod.co/blackfriday19
MON-WED: FLASH ⚡️SALES
BLACK FRIDAY: Up to 25% Off + BONUS CASH + Free USA Shipping
SAT– CYBER MON: Up to 25% Off + Free USA Shipping

Flothemes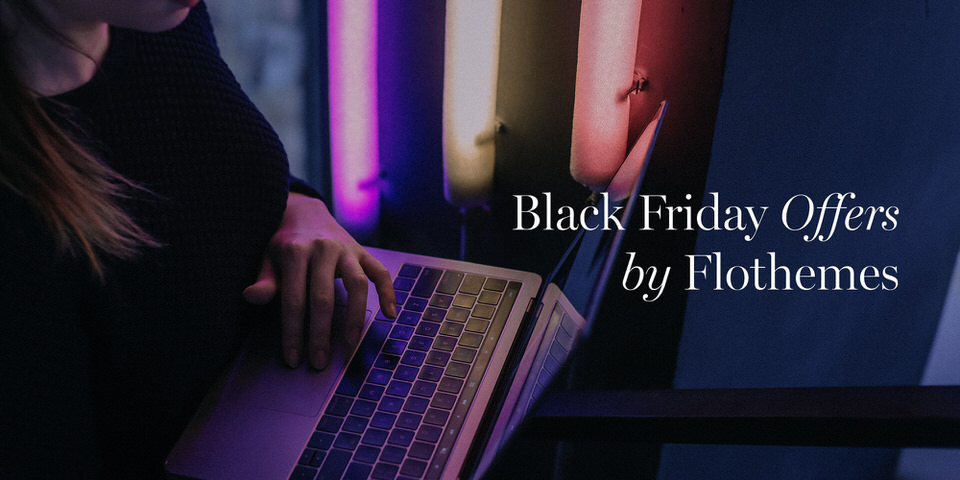 Start attracting your dream clients with a website that gets you booked!
Flothemes offers gorgeous, easy to customize and SEO friendly website designs for photographers, videographers, stylists and other creative businesses! For Black Friday, save up to $179 on your purchase!

Offer: 35% Off all themes and up to $179 Off bundle deals
Sales Dates: November 18th – December 1st
Squaremuse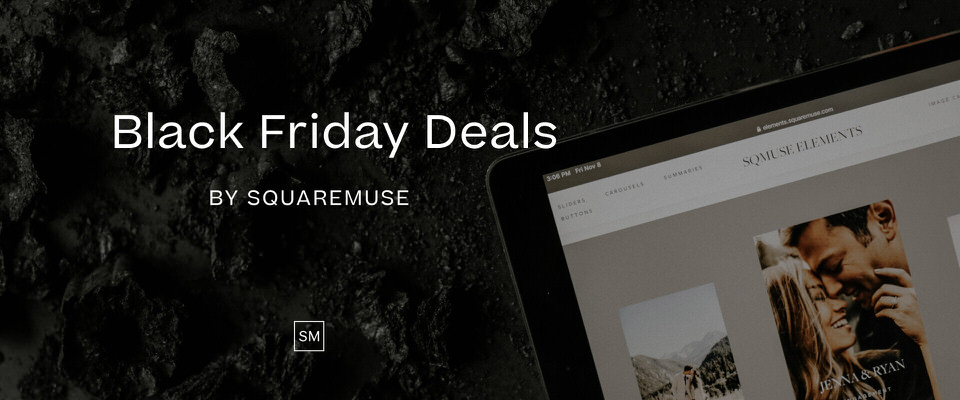 Squaremuse offers Premium Designs for creatives who use Squarespace as their website platform.
These fully customizable layouts and designs can be used by photographers, videographers, bloggers and other creative businesses.

Offer:
Up to 45% off Design Kits for Squarespace with code BESTMUSE
40% off Pricing Kits with code BIGMUSE
25% off Custom Elements for Squarespace with code BFMUSE
Up to $100 off Setup Services
JPEGmini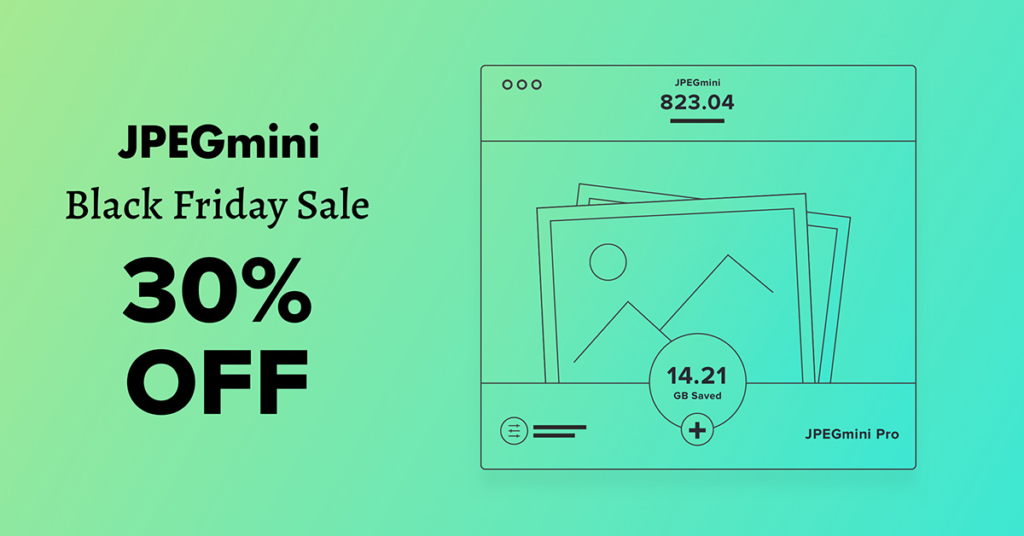 JPEGmini makes sure you are using the best quality photos without constantly worrying about file size or speed by reducing the file size of your photo while maintaining the quality. This is the key tool image professionals use for print, mobile, and web.
JPEGmini has a stand-alone app, as well as a Lightroom, Photoshop, and Capture One plug-in

Offer: 30% Off JPEGmini Pro and JPEGmini Pro Suite
Sales Dates: November 24th – December 2nd
Imagely

Imagely offers the leading WordPress gallery plugin, NextGEN Gallery along with NextGEN Pro for photographers to sell digital downloads, prints and offer proofing for their clients. With automated print fulfillment through WHCC, and no commissions, you can save money and free up more time for other parts of your photography business. Imagely also creates stunning themes for photographers. Save 40% off using the coupon code WINTER2019.

Offer: 40% off all plans
Sales Dates: November 25th – December 2st
Good Gallery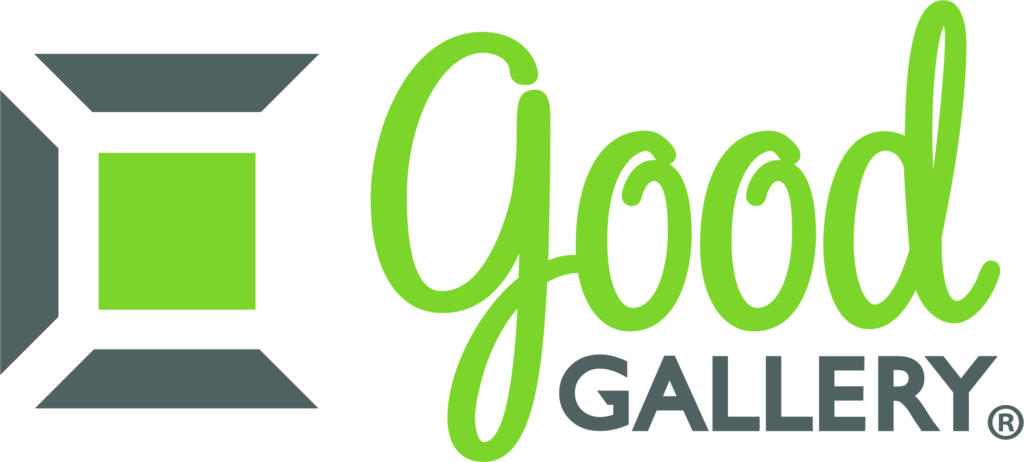 Good Gallery's powerful and customizable portfolio websites help photographers differentiate themselves and do more business. We take the responsibility seriously.
We have the fastest download speeds available. This means that visitors will spend more time on your Good Gallery website than on your competitor's sites. Our websites are also known for amazing SEO capabilities and approachable simplicity.

Offer: 30% Off JPEGmini Pro and JPEGmini Pro Suite
Deal: $99
Coupon: BLACKFRIDAY
Sales Dates: November 27th – December 2nd
Fundy Designer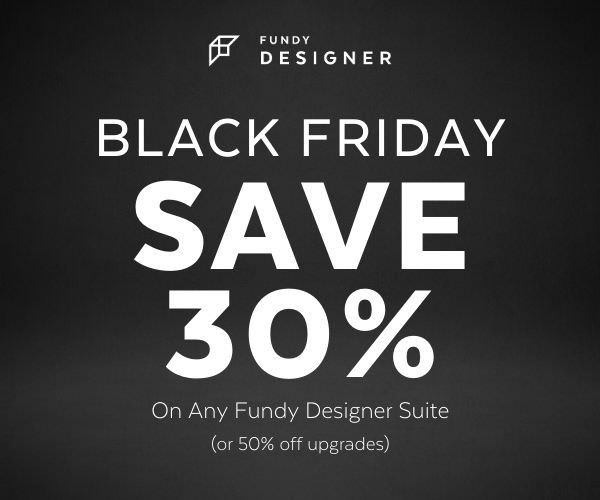 Fundy Designer gives professionals a template-free design solution for complete creative control and offers the industry's only professional all-in-one design and sales suite. Fundy Designer's Black Friday sale offers 30% off any Suite or 50% off upgrades.

Offer: 30% off purchase of any Fundy Designer Suite, 50% off upgrades
Sales Dates: November 27th – December 2nd
Tribe Archipelago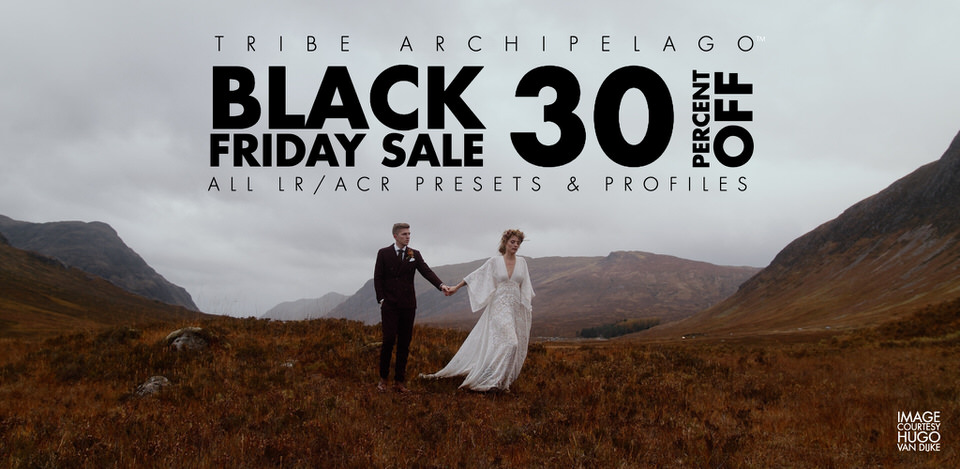 Tribe Archipelago is dedicated to the work of fellow photographers and was put together to support you in your own creative work.

Offer: 30% discount on everything in the shop with coupon BF2019
Sales Dates: November 29th – December 3rd
Pixellu
SmartAlbums & SmartSlides
Pixellu is on a mission to deliver simple and beautiful solutions that are empowering photographers to grow their business, save time, and succeed. Build stunning photo albums and slideshows in minutes with Pixellu's simple, beautiful, and reliable software that is designed specifically for photographers. Invest in your business this Black Friday.

Offer: Take 40% off any SmartAlbums, Smart Slides, and All Apps Bundle Plans.
Sales Dates: November 26th – December 2nd
Sprout Studio
Sprout Studio's biggest sale of the year is here! The studio management suite built for photographers by photographers is offering Black Friday deals until December 1, 2019, for new and existing users.
New Sprout users can save 30% off all annual Sprout Studio plans and existing Sprout users can save 15% off any annual Sprout Studio plan! Sprout Studio lets you can organize your clients, automate your workflow, create invoices, sign contracts, share galleries, offer digital downloads, collect feedback on album and book designs, track your business health, do your bookkeeping and more! All in one place.
Sign up for Sprout Studio and redeem your savings today at https://getsproutstudio.com/black-friday/ to start growing your photography business.

Sale Dates: November 11th – December 1st
Adventure Instead
The Elopement Photographer Course by Maddie Mae of Adventure Instead is the first-ever course that teaches you how to book more elopements and provide an amazing experience for eloping couples. Learn how to create your own brand that magnetizes eloping couples, get a concrete marketing action plan to get elopement inquiries in your inbox within 90 days, and learn all of the skills you need to create unforgettable elopement experiences and get 5* reviews. The Elopement Photographer Course will be available for enrollment for just one week, November 26–December 3, and if you are a member of Maddie Mae's free educational facebook group, Weddings & Wanderlust – Adventure Photographers, and pay for the course in full during that week, you will receive a FREE additional $350 course which is Maddie Mae's Permission Posing strategy, which includes 4 additional behind-the-scenes videos, teaching you how to create connected & authentic couples photographs.
For November 26–December 3 only, The Elopement Photographer Course by Maddie Mae of Adventure Instead is on sale for $1900, down from $2400 – a $500 discount! (payment plans of 12 x $190 are also available).
PLUS – Maddie Mae's The Permission Posing Course for FREE ($350 value) if you purchase The Elopement Photographer Course for the single payment price of $1900 and are a member of Maddie Mae's free educational facebook group Weddings & Wanderlust – Adventure Photographers.
Website for The Elopement Photographer Course: https://adventureinsteadacademy.com/Facebook Group (*required to join to get free bonus course) https://www.facebook.com/groups/weddingsandwanderlust/Special bonus link to receive The Permission Posing Course for FREE will be in the facebook group.