How Do Photographers Deal With Hundreds And Thousands Of Images?
Guest Post by Lewis Fackrell
As a wedding photographer, I deal with hundreds and thousands of images, each different sizes and majority of them in the JPEG format, I have images stored over 2 x 2TB of hard drives and smaller proofs on a 1TB cloud storage. Not only is digital space quite costly, but having a camera that produces roughly 75mb per image will and does take up lots of space on any hard drive. I began to re-think my strategy on image storage.
Having looked at multiple options to lower the usage of storage and maximise space has always been a challenge, often compromising the quality of the image by actively reducing the quality slider on export from Adobe Lightroom and Adobe Photoshop, using similar sort of software limiting me to compress images on upload to my WordPress website only, this still didn't address my issue of saving large JPEG format images at the smallest size on my storage setup, whilst also maintaining the highest possible quality, giving me more space to store images and saving me money whilst doing so.
Having found JPEGmini via a popular photography blog – ShotKit, Mark (the owner and blog publisher) recommended JPEGmini as 'life changing hack', often with such blogs having affiliations and product promotions I was reluctant to purchase at first having not been convinced of similar products in the past. JPEGmini offers the option of a free trial. It took 10 minutes to convince me, I didn't believe it at first, testing one image vs the same image that hadn't been processed via the program. On close inspection, I couldn't see any visual difference to sharpness, colour, noise or size of the image. I had over 100,000 images from over 8 years of photography, all of which was JPEG format. One by one I used the drag and drop feature to process folders of images onto the interface, almost instantly it gets to work and compresses images whilst providing a small chart showing how much it's saved and above, an overall total on top to really boast of how good this really is, all done within 20 seconds, I was hooked, wow, my first test folder of 210mb worth of images had shrunk size by ¾! My satisfaction grew with each folder, the best part is that it's 1 click of a button! No hassle, and the images are exported to exactly where they were with the same file name attached. After over an hour of processing my entire JPEG gallery through JPEGmini, I had saved almost 400GB with no sign of loss of quality, I couldn't believe it! I had so much more room, I had no idea what to do with it, in fact, I had now made one hard drive redundant which i've since re-used as a duplicate drive. Not only does my hard drive look much healthier, my website does too! Before, I use to upload a blog sized image (560x315px – 150kb ) to my website to keep the size of the overall page size down. Now I can include a bigger and higher resolution image than before and still keep my overall page size smaller than previously.
My Exporting process
1 – Export image as normal size and 100% quality from Lightroom / Photoshop
2 – Process images through JPEGmini (there is a lightroom plugin but I prefer to manually process them, seeing the chart on the front of how much space i've saved gives added satisfaction and gratification).
3 – Upload to website – in a fraction of the time it use to.
4 – Publish images in blog.
5 – Watch in amazement as the images load before text on the website!
Not only does it make the image file smaller, upload speeds are through the roof allowing me to get on with things straight away instead of procrastinating between processes. A joy for those moments, especially where internet speeds aren't the fastest too, uploads are just as quick now with 3MB as they were with 95MB!
Test shots
Here is an example of a 3069 × 2048 image I processed through JPEGmini originally the file size was 3.8 MB now only 728 KB.
(You can view the optimized 728 KB image here)
Pixel peeping
Even at 3x magnification there is hardly any difference. On closer inspection (5x magnification) I still find it very difficult to see any difference between both, colour is still perfect, clarity very sharp without visible signs of distortion. It's only when I get to x8 magnification is there the slightest of loss in clarity in only a few pixels, but I seriously had a tough time finding it, even after I made a very close inspection of each pixel. Though while testing lots of different sizes and image styles, I found that the colours green and red were the most stubborn in comparison with images of the same size often reducing x2 compared with other images of more softer colours up to x4. Also the bigger the image the more drastic the reduction, which was great of course!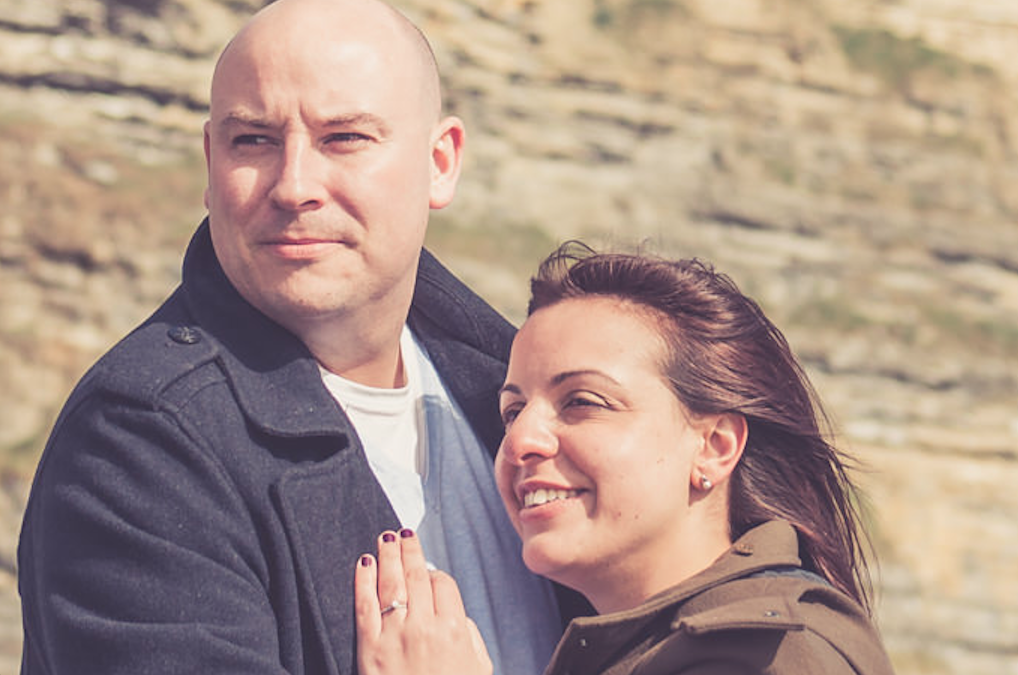 Here's another example – I used this image to see how it coped with high ISO and highlights and shadows, again, I found it near impossible to find any differences!
Copywriting
Another vast advantage JPEGmini has is that it's also harder for plagiarism to take place, the images are stripped of a lot of it's data and the quality reduced – very minimally proving harder for people to show best quality. Secretly the second point is this, it's one of my favourite benefits of using JPEGmini, I have since stopped adding a tiny watermark inside the frame close to the subject, previously doing so to prevent clients downloading and using the image to print / replicate.
If a client tries their luck by not purchasing images and attempt their luck to download an image from your blog they will be left quite disappointed when they try to print the image and find the quality isn't as best as it could be and leads me onto my next point…
Online storage
With the large rise of online storage and cameras producing large image files, it's no wonder those companies are charging above and beyond for space, often client proofing galleries charging by size of gallery over how many images are available. By compressing the images you are again, saving lots of money by reducing the space being used. You are also saving on upload and download time!
Cost
JPEGmini Diet (Basic) costing £18 – offering file size savings of up to x5, great for businesses on a budget. Offering the same quality as the pro with no noticeable difference between both versions visually. Ideal for enthusiasts, bloggers and those who don't publish as many images often.
JPEGmini Pro (Pro) Costing £75 – boasting an impressive 80% saving of file sizes, it is worth the upgrade, with 1TB of hard drive space costing roughly the same you'll very quickly save 3TB worth of space leaving you to spend the savings on extra gear and marketing, or beers to accompany you with the extra time you've now found. Ideal for Pros, marketers, and those who process and store Gigabytes of images.
Conclusion
Although for a small program that only reduces file sizes it maybe a little expensive prior to processing images, at £85 for the pro and £18 for the diet, but as soon as the potential is realised and the vast new space on your hard drive is available you'll be questioning why you didn't get it sooner! Not only are you able to save space on your hard drive but also saving almost as much as 4 times the cost of JPEGmini. Also saving space on your website, making it quicker adding to user experience, and helping by protecting your images from theft and copyright. There is literally no reason not to get it, I think almost everyone who has a website or stores images on their hard drive can benefit from this, it's revolutionary! JPEGmini has completely changed the way that I edit, I never expected editing to become fun and more exciting that it already is, having saved almost 400GB of space, it really is my favourite program of them all and is without doubt one of the most used tools I use.
Bio
Lewis Fackrell is a Wedding Photographer based in Cardiff, South Wales, UK. Specialising in weddings, portraiture and landscape photography, his work has been used in various publications, featured work with the BBC, photographed on various British movie sets and has photographed celebrities such as Joanna Lumley and model Lily Cole. You can see his work on his Facebook and Instagram and follow his blog.