JPEGmini 3.5 Has Arrived with more Video Features!
JPEGmini has always been in the business of helping creators improve their workflow. The release of video optimization back in 2021 was an exciting new step towards broadening our features for creators.
We are now excited to continue upgrading our video features and growing our community with JPEGmini Pro 3.5! This new update comes with a new resize feature for video, better overall video performance, and faster optimization!
The video support feature will also now be available to test on the trial!
Video Resizing
You can now resize your H.264 (AVC) files!
This is your one-stop-shop for resizing big batches of content. You can resize by setting the dimensions or using custom presets built-in (4k, 1080p, 720p).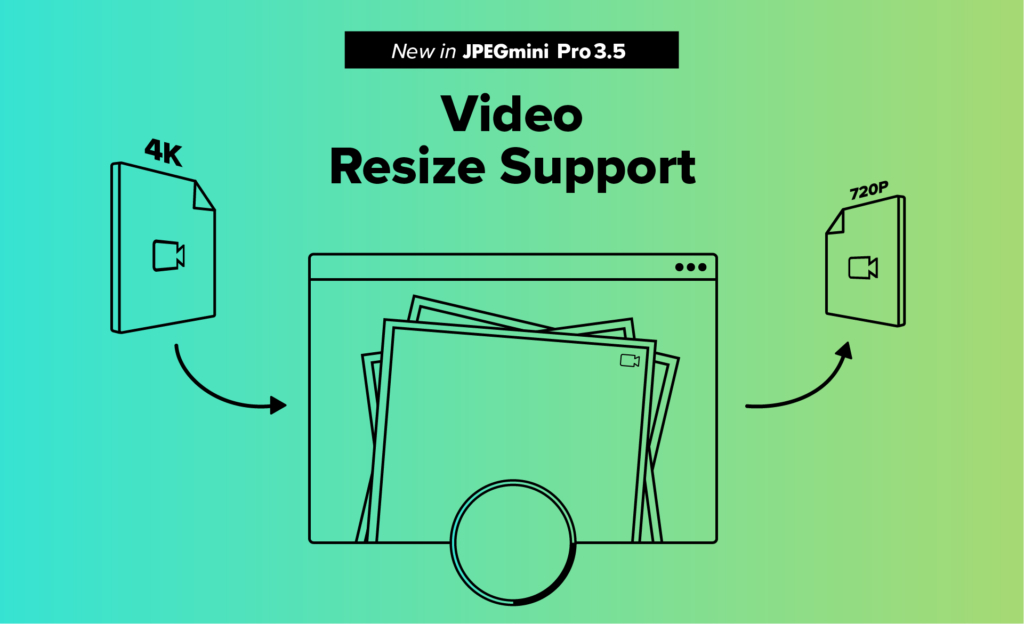 Improved File Support
The JPEGmini team has been working hard to improve overall video support. Supporting all types of video formats is a work in progress but this upgrade is one step closer to better support. With this new update, JPEGmini will now also support m4v files
Faster Performance
JPEGmini is constantly trying to help speed up the process for creators with faster support. This new update has enhanced the video performance with faster support.
The team is dedicated to continuing to upgrade and find new solutions to help creators. We are excited to have you along for the journey to a better, faster, and lighter workflow.