Keeping Up With JPEGmini Pro 3 +
JPEGmini's goal is to help the creator's workflow by consistently updating our program with new features. This article is your guide to all features available on JPEGmini Pro 3+. It will be updated each time we release a new feature so keep an eye out! 👇
Native to Apple Silicon Line of Processors (and faster)
Introduced in version 3.1.4 – Released March 2022
Lightroom and Capture One Released in June 2022
We have released new plugins for Lightroom and Capture One. They are now 20% faster and native to the Apple silicon line of processors.
This type of code now allows the optimization for the Apple silicon line of processors – M1, M1Pro M1Max, etc. The M1 processors feature 20% faster JPEG optimization too!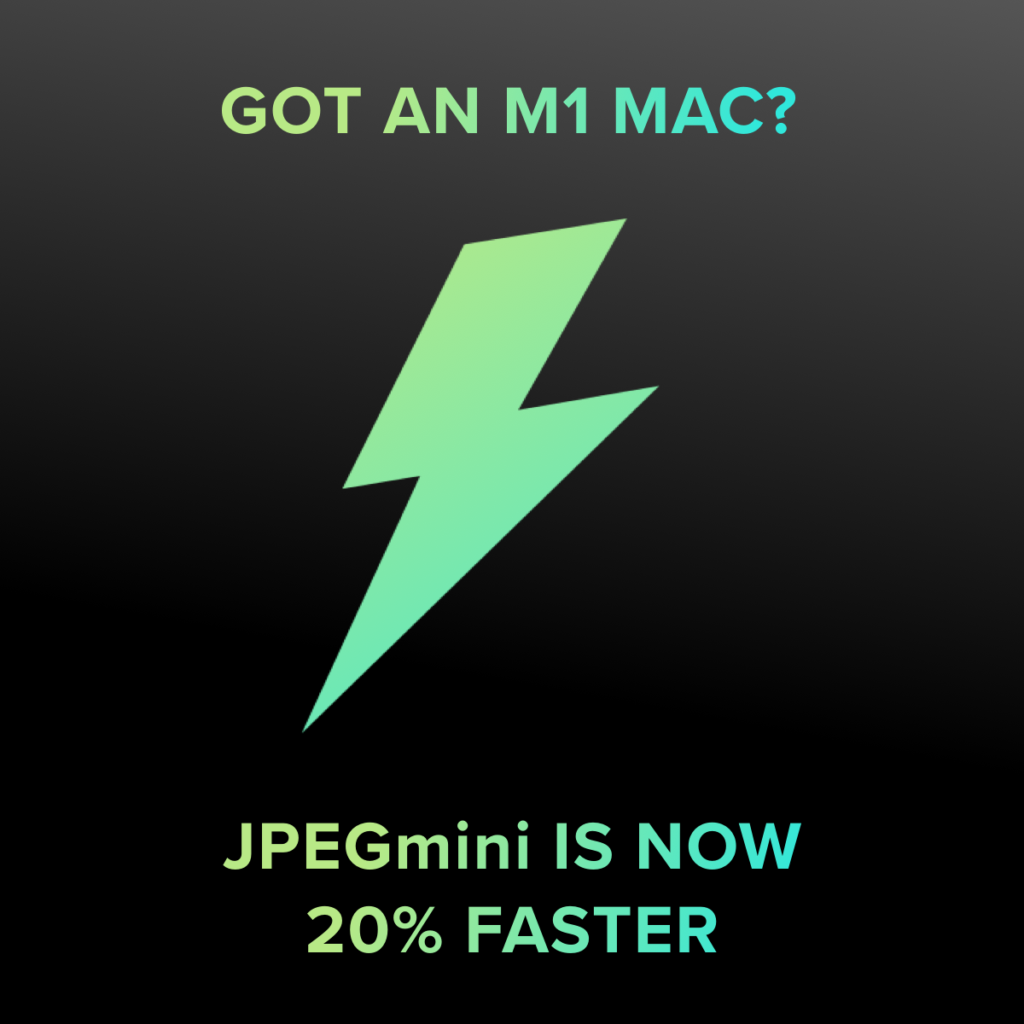 We hope this helps the creative workflow get lighter and faster. To test it, our team has run the same batch of images on the same machine, first using Rosetta emulation, and then using the native Apple silicon code.
Video Optimization Support
Introduced in version 3.3 – Released November 2021
Our JPEGmini app will now provide one place for both image and video optimization.
Keeping in mind that we have a long way to go but we are happy to have our users along for the journey. We are starting with the basics and plan to grow together.
Supporting all video formats is a heavy task, that is why we are starting with the most common format, H.264 (AVC).
Quality and playability stay the same, same as with JPEGs. You can expect up to 50% file size reduction on video files – 30% on average, it may take a little longer than images.
Many technical details go into JPEGmini's optimization process. We created an in-depth article to give you a glimpse behind the scenes
Drag and Drop to dock with System-Wide Integration for Mac and Windows
Introduced in version 3.1. – Released February 2021
This feature is all about system-wide integration to make JPEGmini adaptable and convenient for all kinds of users. We added the ability to drag images to the application icon on the dock to start a session. It is literally as easy as drag and drop. You can use it with files or folders for bulk batches.
There is also an added "Open With" integration when clicking on supported image types from the Finder and "Send To" integration for supported image types when right-clicking in Windows Explorer.
Brand New Design
Introduced in version 3.0. – Released February 2021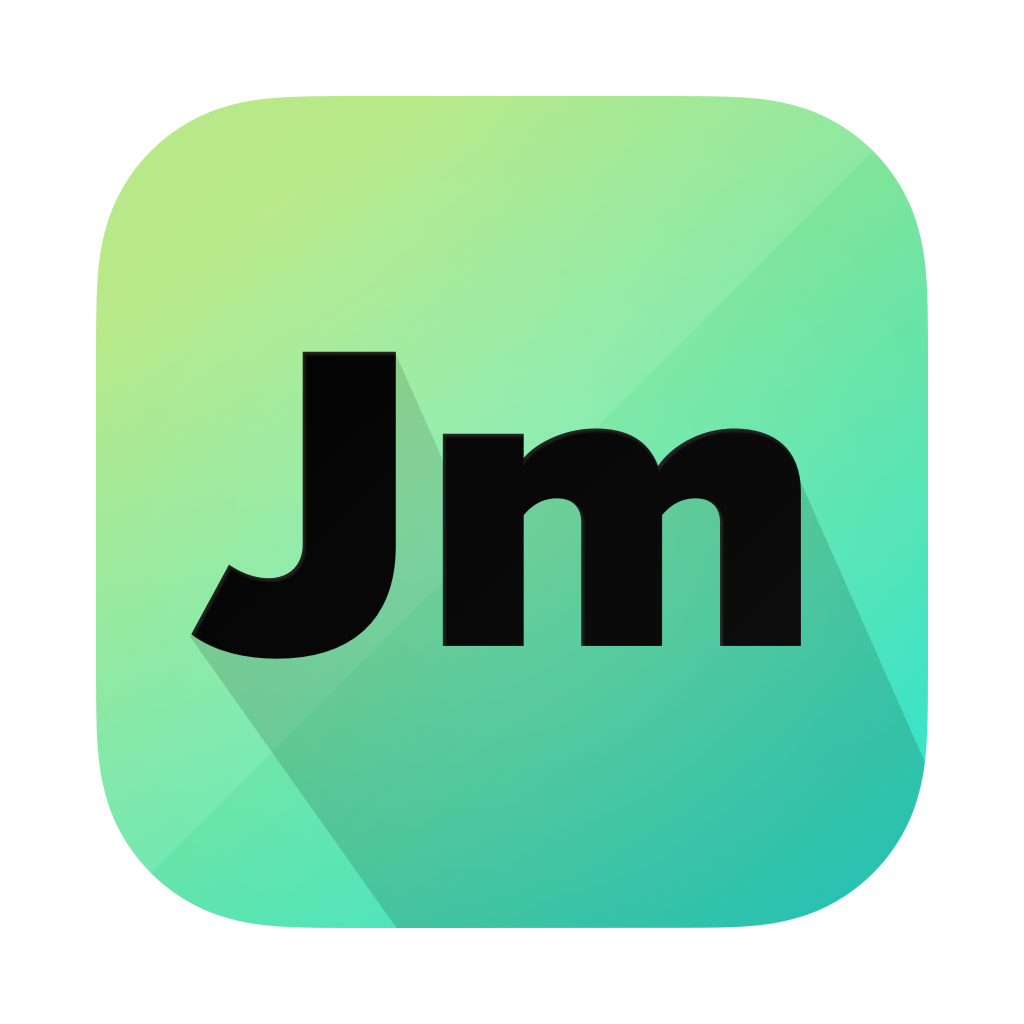 The can icon is out of commission.
JPEGmini designers have a fresh new icon that matches our minimalistic style. The JPEGmini team focused on updating our brand image to match our current customer culture and language.
We worked on the UX/UI functionality of our app and tried to make changes to help our users intuitively get through the process.

The most notable changes are the change of the preferences window to the upper right corner, which we feel is a more natural place. Also, the preferences window now is given the entire app screen, enabling more options and text.
Set Custom Presets for Batch Resizing
Introduced in version 3.0. – Released February 2021
We have reworked our batch resize mechanism: You can now save your own presets!
We added a new resizing option (max dimensions) and are now including built-in presets for Facebook and Instagram that can update dynamically for changes in the platform.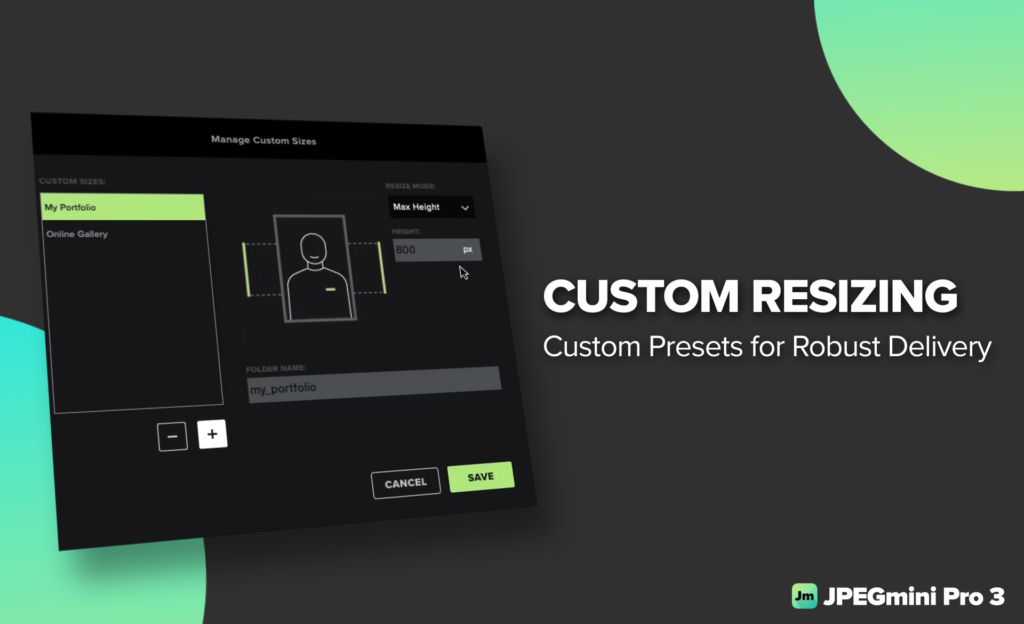 Whether it is for your social media marketing to an online gallery, this resizing feature will make it quick and easy to adapt your images to wherever you need them.
Our user experience is important and that is why we also created animations that help to explain the various resizing options in the app. Check them out.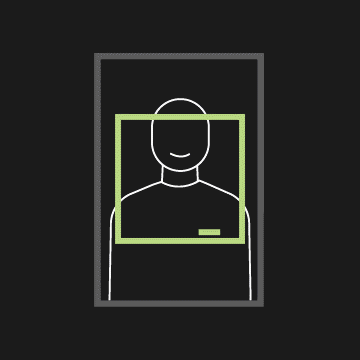 HEIC to JPEGmini Support
Introduced in version 3.0. – Released February 2021
Back in 2017, Apple enabled HEIC support on iPhones. The JPEGmini team decided to launch heictojpg.com, a free website that enables free online HEIC to JPEG (JPEGmini optimized) conversion.
The tool was used by millions worldwide and led us to develop a more optimized desktop version and include it inside JPEGmini Pro 3.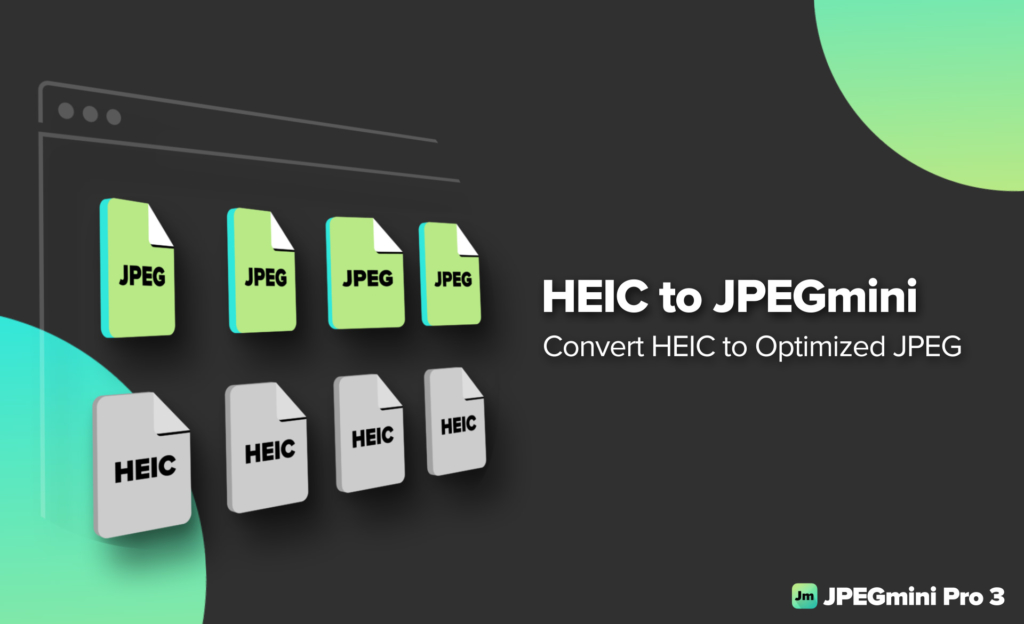 HEIC was introduced primarily as a way to save space over standard JPEG files. We're proud to say that on average, conversions from HEIC to JPEGmini produce files that are 10%-15% smaller than the original HEIC files. The output JPEG files contain all metadata, similar to the HEIC files, and are perceptually identical – same as the JPEG optimizations we provide.
New Licensing Model
Introduced in version 3.0. – Released February 2021
Since its creation, JPEGmini has had a pay-once licensing model, where updates would remain free no matter when you bought the app.
After careful consideration, and in order to sustain product development and new features, we have decided to change our product payment plan.
The most important part of this change is that we will now require a yearly fee for updates. Once you buy JPEGmini that version is yours to keep forever, but in order to upgrade to the newest version, we ask for an additional yearly fee.
We feel that this still keeps our basic premise of a lifetime license, and allows us to keep delivering new features and innovations for our users. Furthermore, we feel that this licensing model will force us to keep pushing new features, ideas, and creating worthwhile updates.