Wait, How Many Photos Do You Take at South Asian Weddings?
We are so excited to introduce you to Erum Rizvi, a multiple award-winning, British-born wedding photographer. Erum is known for her clean, classic beautiful imagery with a distinctively modern touch. In just five years of shooting professionally, she has built her career to become one of Rangefinder's 30 Rising Stars of 2014, and one of the most sought after photographers for luxury South Asian weddings in the Western world.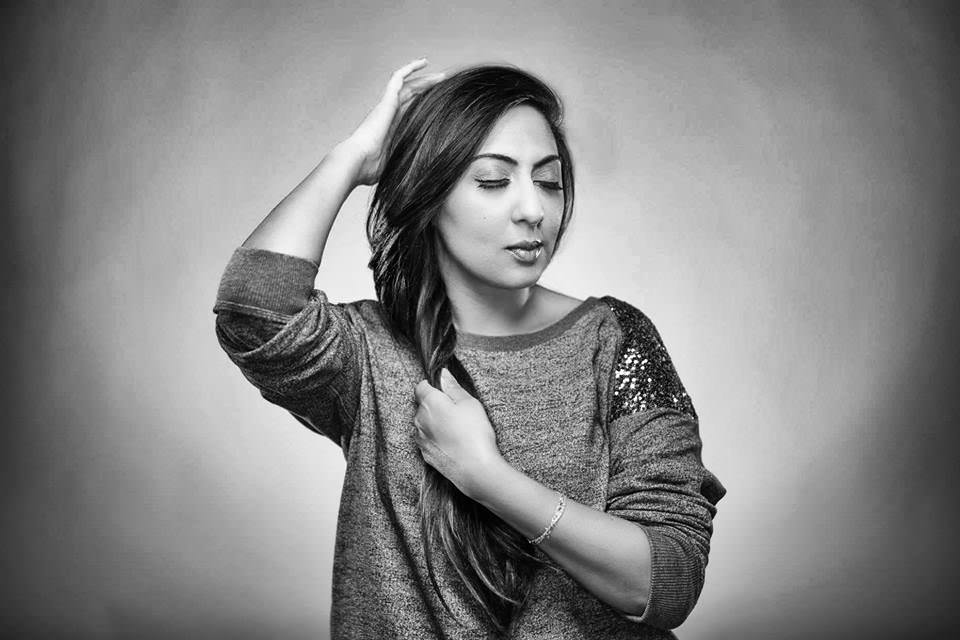 I can't wait to get this interview started. So without further ado, here's Erum.
Hi, Erum. We've known each other for a bit now. Yet, I've never asked you how you got started in this. So, how did you get your start in photography?
Hi, Mitch. Well, I shot my first wedding 5 years ago whilst helping out a friend. I didn't really want to do it. Not only did I not have experience, but it was also someone's wedding day! I thought to myself that I have no clue what I was doing and they would also get bad photographs.
I plucked up the courage to do it, and now, until today, it was the wedding that got me started and started my portfolio. It was only after this wedding that I thought – yes, this is what I want to do. I absolutely loved the thrill, adrenaline, and chaos of documenting a wedding.
"Light and color constantly dance around me and I find a need to capture both with utter frequency"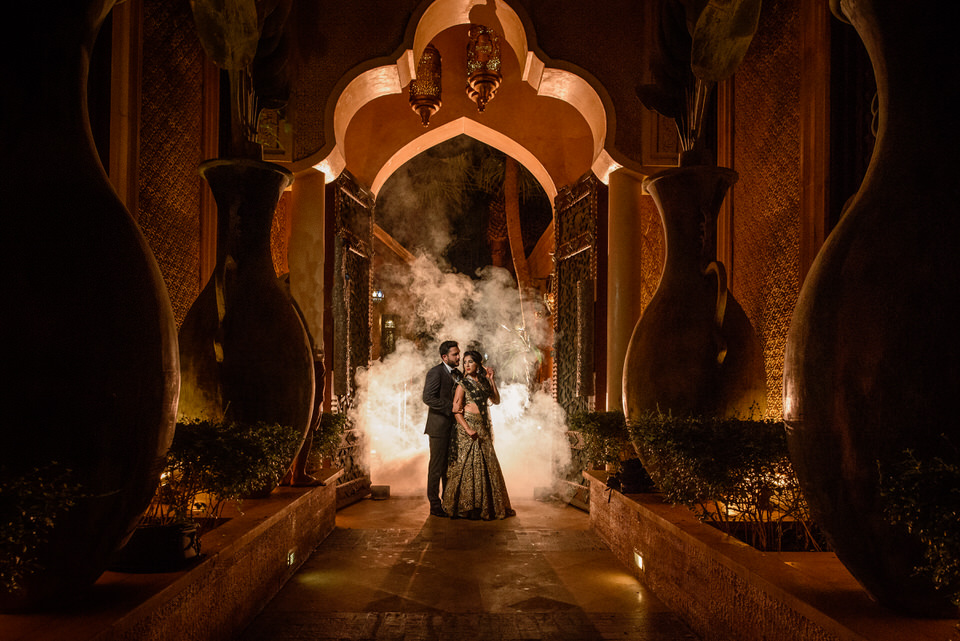 You're originally from England, right? When did you move to Washington, DC?
I had an opportunity to move from England 10 years ago and I took it. It's been the best thing I ever did. The new relationships I've developed with people here and the experiences I've had has shaped me to who and what I am today.
Was it hard starting a photography career in Washington?

Yes, when I first came here the market was already saturated with established photographers. I decided to take another approach and carve out a niche to define my presence in the market.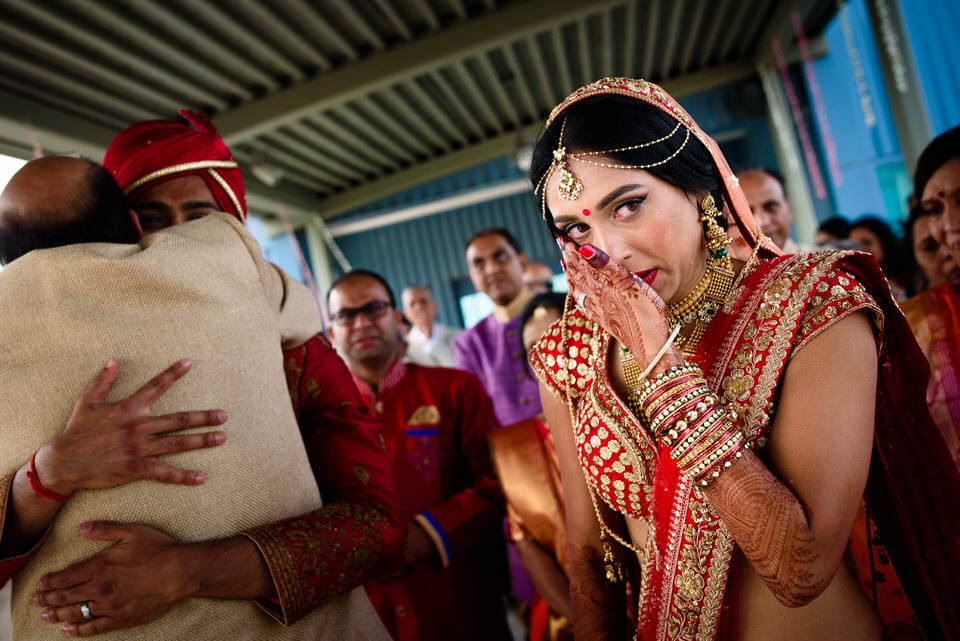 What helped you grow your business?

"When the niche is smaller, it's easier to find your place in the market." I primarily shoot Indian/South Asian weddings. They are weekend-long, all day events. A typical wedding event begins with two/three days of cultural, religious, and symbolic pre-wedding ceremony and celebration events. Being an expert in South Asian Weddings has definitely catapulted my career and created a demand for me in the South Asian Community.
That's awesome! What are you doing to specifically market the creative services you offer?

Nothing much apart from the basics. I have an online presence on Facebook, on my Website, Instagram, and Snapchat. I guess this is where clients can get a feel for what my work looks like.
I like to think that creative services I offer come from the energy between me and my client. It's not something I can really market since every client is different. I just go with the flow, try to meet my clients in person and see if we have a connection so that I am able to be creative.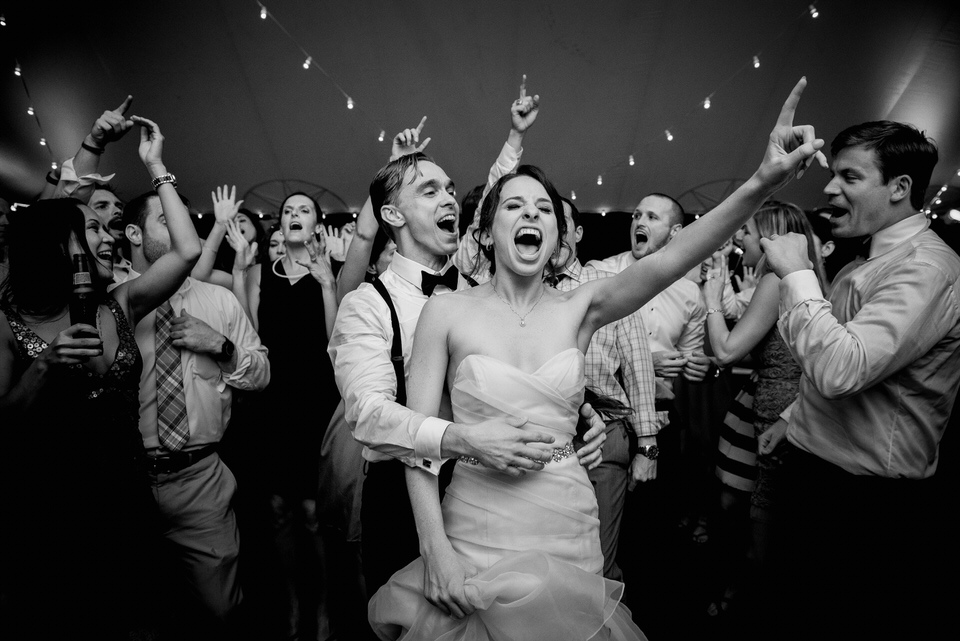 What has been the most successful advertising for you?

Word of mouth! I have never spent on advertising or bridal shows. I'm quite personable with my clients, guests, and other vendors. I have fantastic relationships with the people I work with including caterers, cinematographers, wedding planners, decorators, and other Photographers. Clients and their families have also been amazing spreading the love.
How were the first few times you worked?

It was exciting! I was nervous, but I was always transparent with my clients letting them know my experience level. Their trust in me helped me overcome my anxiety.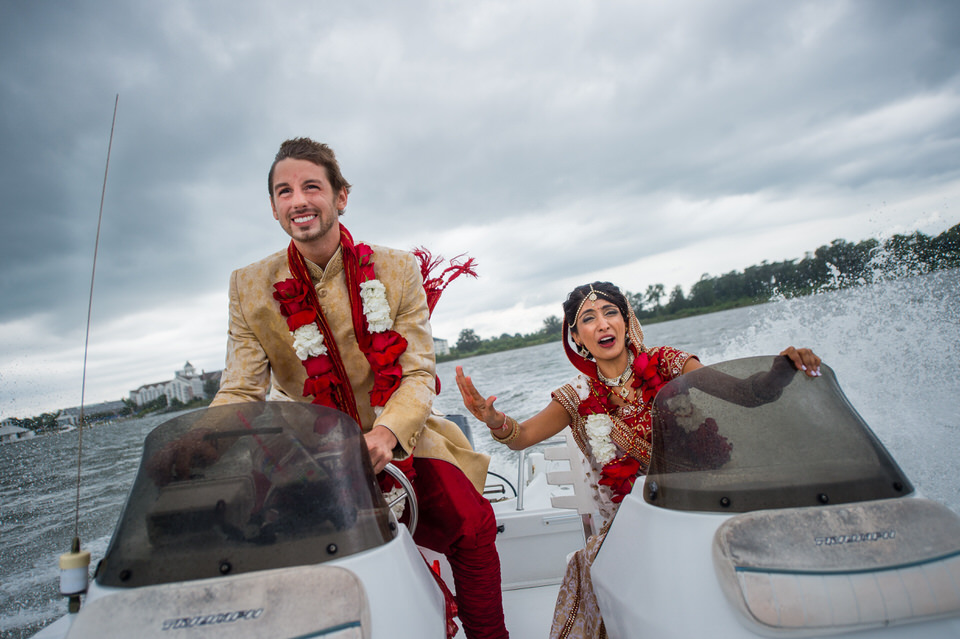 How long did it take you to feel truly comfortable shooting?

I think maybe about 3 years ago I became really confident with shooting. Comfortable. . .  I don't think I am and I don't want to be. I shoot weddings because they challenge me. I've been trusted to adeptly document a once-in-a-lifetime uncontrolled event. This keeps me on my toes, striving to top my previous work while maintaining my composure. I notice improvements in my craft every time I shoot – it's like painting with a familiar palette on a new canvas every day.
How many weddings do you shoot per year?

Anywhere between 20-30 Weddings per year.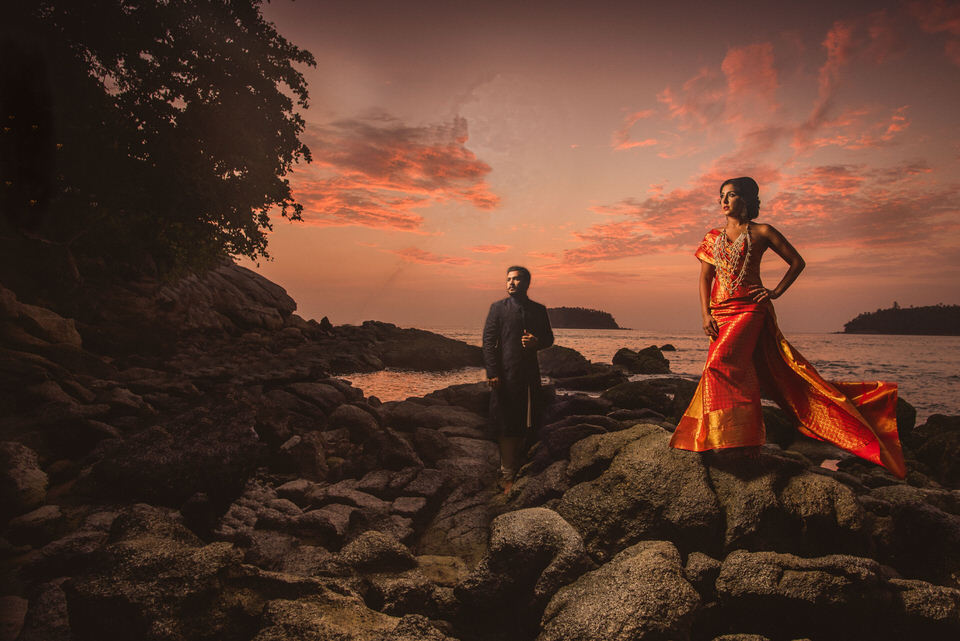 Can you walk us through a normal day's shooting?
A normal day for me is shooting for 16 hours. I would wake up quite early, around 5:AM, and be with the bride starting from 6:AM.
Wow! That's amazing. If you're shooting for 16 hours, how many photos do you take, on average, at each wedding?
My average is around 7,000-10,000 images for a full wedding. After culling and editing, I deliver around 100 images per hour of coverage. So I can end up with A LOT of photos, especially since my weddings are very huge!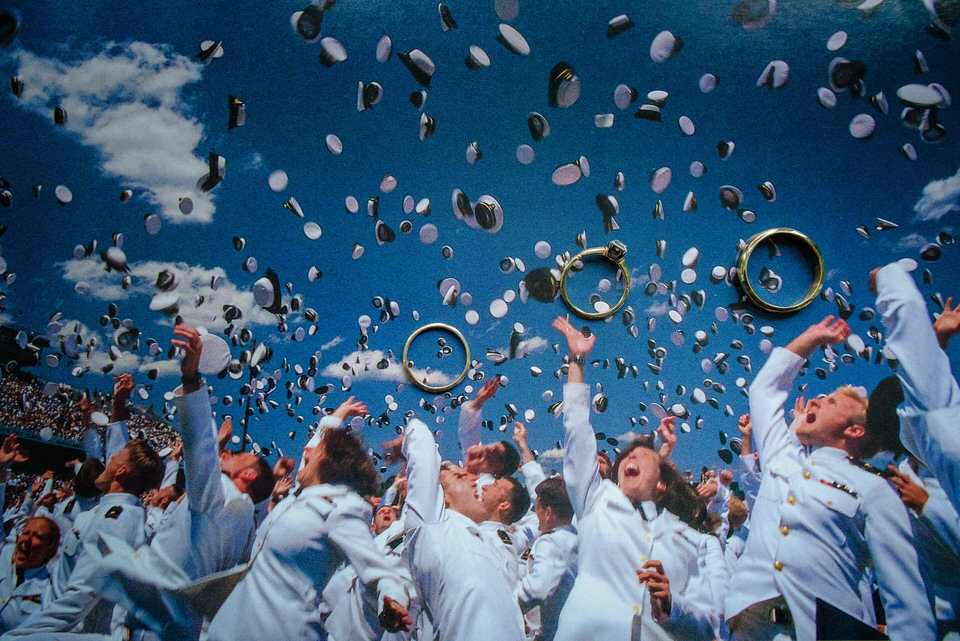 You mentioned culling and editing, can you describe your workflow after a shoot?

For starters, all my images are backed up in three places. I then ingest the images into Photo Mechanic which is where I start the culling process. Once I've selected the best images, they then get taken into Adobe Lightroom. This is where I start processing the images and do all my editing. About a handful of those images will be processed in Photoshop if they need extra skin retouching.
Once my images are exported out of Lightroom, obviously using the JPEGmini Lightroom plugin, they are then uploaded to a Pixieset for my client to view and share the images.Then, I prepare the images for albums by selecting the images and designing the first draft.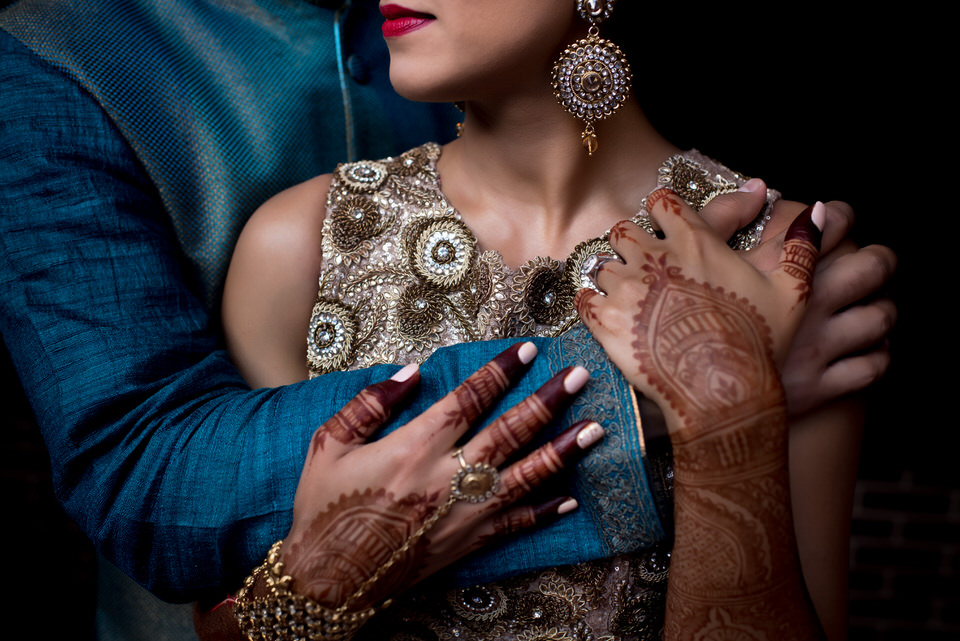 I love how you're using JPEGmini! How did you hear about us?

A friend of mine from Dubai had told me about it about 2 years ago, and I could believe it! Since this a friend I really trust, I bought it, and let me tell you, it was the best thing I ever bought.
We, as photographers, are always looking for ways to simplify our workflow and/or find products that make our job easier. This was one small investment that saved me money on USB drives and hard drive space. JPEGmini has also saved me time since uploading to online galleries is now much faster since the file sizes aren't tremendous anymore.
My clients are happy because their online gallery loads faster and my website loads fast too. Now there's no messing around with custom sizes – I just hit export in Lightroom and my images are resized, without affecting the quality. My images are still hi-res, just in a much smaller file size.
Where do your influences come from as far as a creative vision go?

I am enigmatic by nature. I'm shaped by the world around me and my creativity is fueled by my surroundings. If I had to say one, I would say film has played a role in my visual influences.
What was the best piece of advice you received that helped you become a better photographer?

You can do it, put your back into it .. oops, I meant – put your mind to it.. 😛
"Fill the Frame"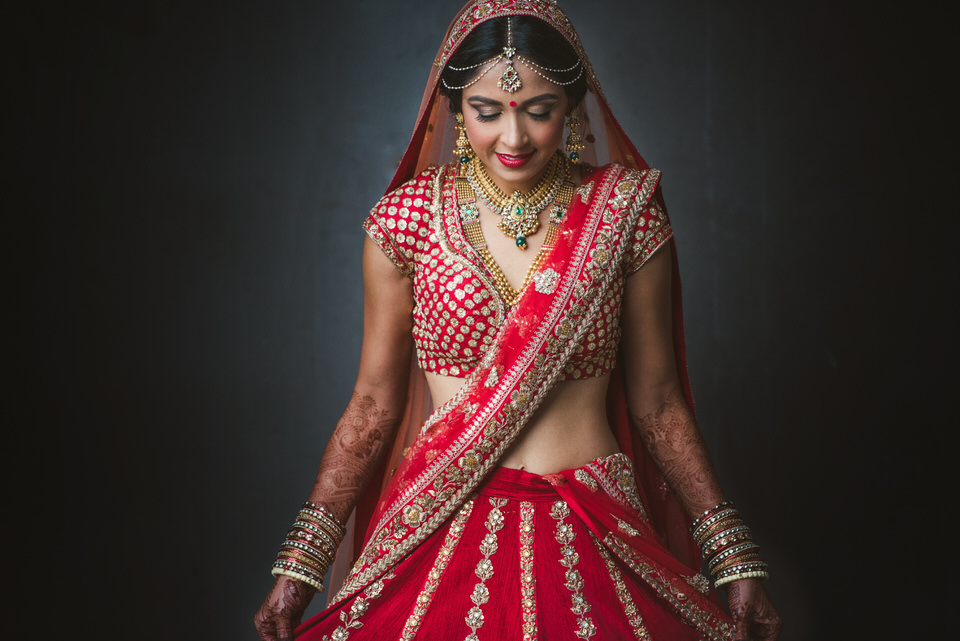 If you could give one piece of advice to aspiring photographers what would it be?

"When you don't dress like everyone else, you don't need to think like everyone else." Be sincere, share and help others grow. Be nice, it will get you far..