How to Interact With Couples and Capture Genuine Moments
Hi all! I'm Olivia of August Muse Images. I'm a Pacific Northwest wedding photographer based in the Portland area. I was so honored to be asked to guest blog here and spent a lot of time going back and forth deciding what to write about. After reaching out to some of my followers, the resounding request was client interaction and posing. One of my main goals as a couple's photographer is not only creating beautiful photos but also capturing genuine love and interaction between my clients. You can be amazing with your camera but ultimately, if your couple is staring at you like you forgot to put your pants on, neither of you are likely to love the result!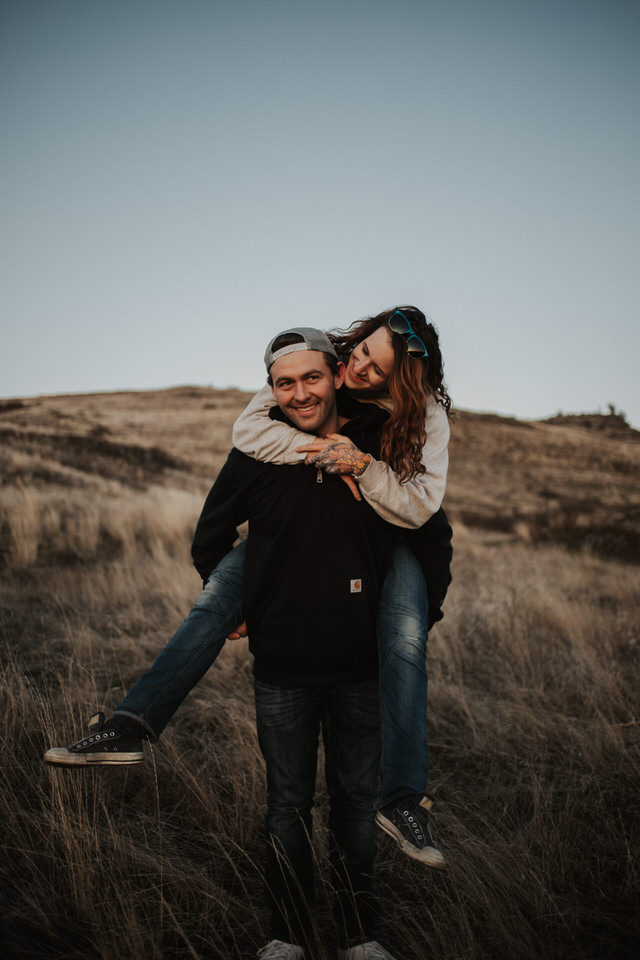 Ok, so they inquired, booked, paid, and here you are. At your gorgeous location, camera in hand, and nervous lovebirds staring at you with the "what's next" look on their face. They are often muttering things like "you have to tell us what to do", or "we are really awkward", and one of the most common "he hates having his picture taken". Not to fear! Follow these suggestions for a fun, easy going and gorgeous photo session!
1. Put yourself in their shoes!
For me, that's really easy. I am really awkward in front of the camera and I always feel extremely nervous getting my photo taken. You can see the tension begin to leave their faces when they realize they aren't the only ones. In fact, nearly every single one of my couples feels the same way. Relating to your clients is one of the most effective ways to put them at ease. I always reassure them that EVERYONE thinks they are awkward, and then usually tell them one of the many embarrassing anecdotes about when I had my photos taken.
2. Spend some time chatting before you get shooting.
If I 'm using a location that requires some walking I like to start at the furthest spot and shoot the whole way back. It gives my clients and me a chance to get to know each other. If it's a smaller area, I take my time getting my camera out and set up. Don't rush! Ask questions about how they met, what they do for work, what they do for fun etc. I love finding things I have in common with my clients! And getting an idea of their sense of humor can be a really useful tool for later in your session.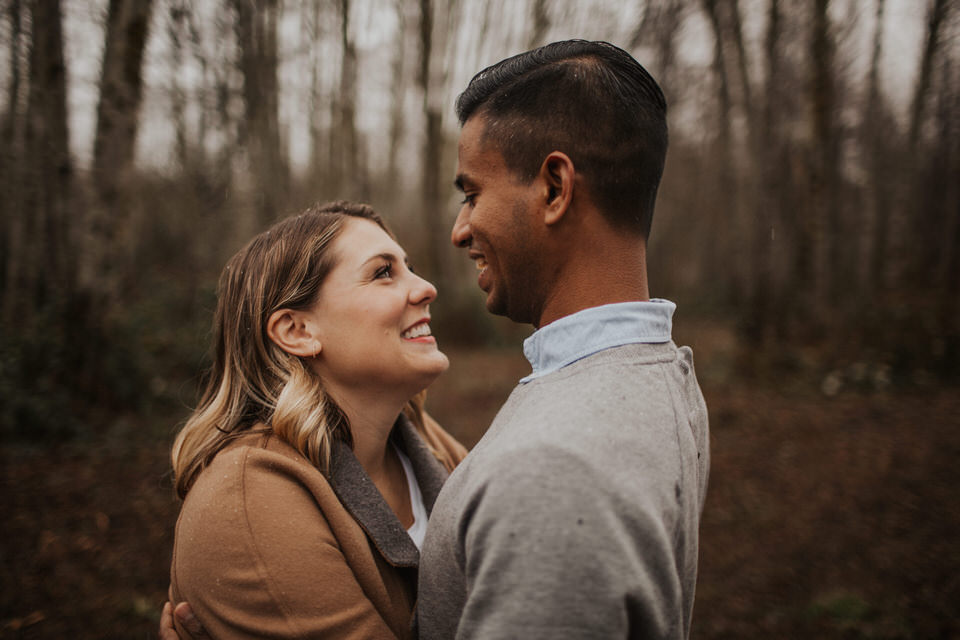 3. Play music!
What's more awkward than silence? I mean really. I absolutely love Spotify for this. I have about a dozen playlists depending on what I'm shooting. They can be made available offline too, which is handy for those mountaintop sessions. I always clip my little Bluetooth speaker to my camera harness and keep it playing from beginning to end.
4. Remind them to focus on each other.
The tendency for most people is to keep looking at the camera expectantly and put on their cheese smile. Anyone who books me knows that isn't my style. I love to prompt couples to chat quietly with each other, give each other kisses, tell jokes, tickle each other, etc. Often times I'll hear them quietly making plans for after their session. It doesn't matter what they are talking about, just getting them to forget about you for a second will give you a chance to get some really gorgeous photos of them just being them. One of my most common phrases during a session is "just flirt and kiss and try to forget I'm here." I generally don't give them many conversations prompts (like the ever-popular "sexy vegetables"). The main thing I prompt them to do is keep moving. Occasionally I'll ask them to change positions or try something fun like a piggy-back ride or "drunken" walk through a pretty field. I love having couples dance together. This can create some amazing movement and lots of really sweet moments.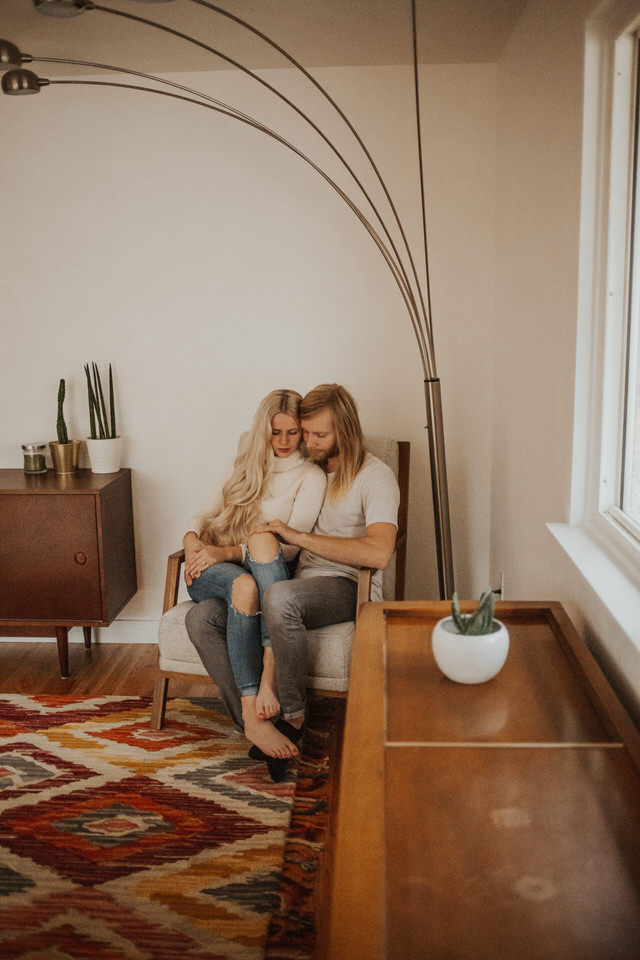 5. Be you!
Let your clients get to know you! It's much easier to open up to someone who also opens up to you. I tell stories about my husband, kids, my dog, my travels, and embarrassing moments. Whatever! I'm by no means a comic, but some of my favorite photos of couples are ones of them laughing at something ridiculous I said or did. And sometimes my stories bring up funny or sentimental moments for them.
6. Don't be afraid to pause.
We've all had those moments in the middle of sessions where you are out of ideas and start to feel that panic rising in your chest. One of the most valuable things that I have learned is that it's ok to take a moment. YOU get to set the pace of your session. Your clients don't have you on a timer. If you need a second to come up with something fresh just say "Hey, let's take a quick break! I'd like to see what I have and figure out what we need to shoot before we finish up!" If it's cold, this is a really good opportunity to let your clients put their coats on and warm up for a few minutes. Often my favorite shots from the whole session come right after these little breaks.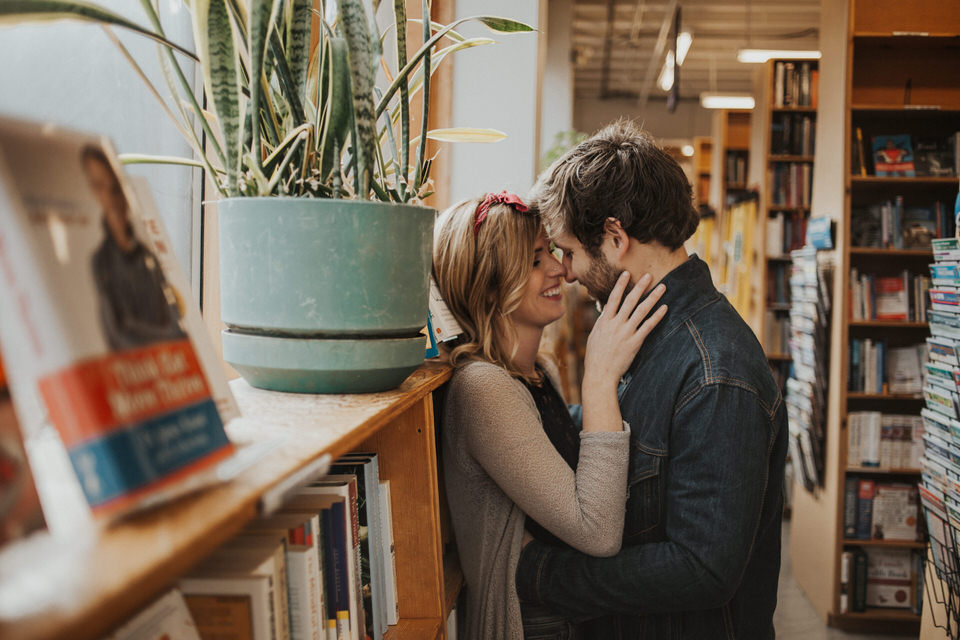 7. Don't be afraid to ask them to do things again.
While some moments can't be recreated, many can. Don't feel hesitant to egg your client on and ask them to keep doing something or to repeat an action. They like to know when they are doing something right and usually get a big boost of confidence when they are told how great they are looking!
I'm sure I could go on and on about this topic. But these tips should get you started in the right direction! Now get out there, capture that love, and stay true to you!