Sam Hurd Shares His Distinct Style With Us in This Interview
When it comes to inspirational photographers, Sam Hurd is one of the people I turn to. Based in Washington, D.C., Sam is a unique photographer with many photographic techniques that shines through his images. In addition to being a wedding photographer, Sam has photographed many notable individuals, such as George Clooney, Denzel Washington, Alec Baldwin, and Michael Phelps.fsh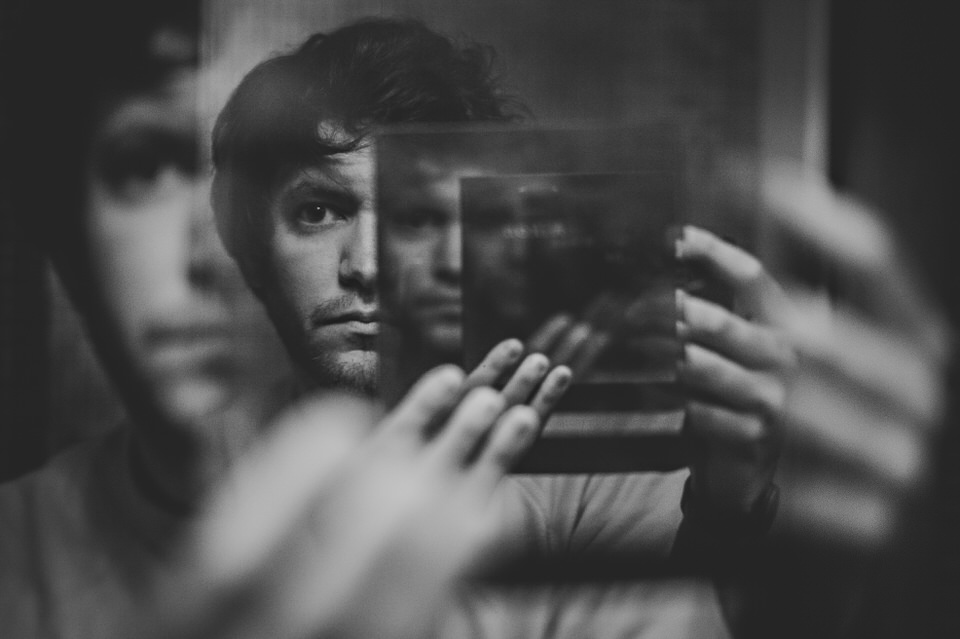 On top of all of this, Sam also has his own workshops. If you get a chance, we highly recommend you checking out 'epic workshops'. Keep your eyes peeled to his website to be in the know when the workshop will be in your neck of the woods.
We had the pleasure and honor to interview Sam. We invite you to read and learn how he does it all.
When did you start shooting?
I started shooting professionally in 2008, but began in high school around 2003.
How were the first few times you worked as a photographer?
Pretty challenging. I was shooting shoulder to shoulder with freelance photojournalists at political events and press conferences in D.C.
How long did it take you to feel truly comfortable shooting weddings?
3 years
How many weddings do you shoot per year?
Averaging 50 weddings a year the past 5 years.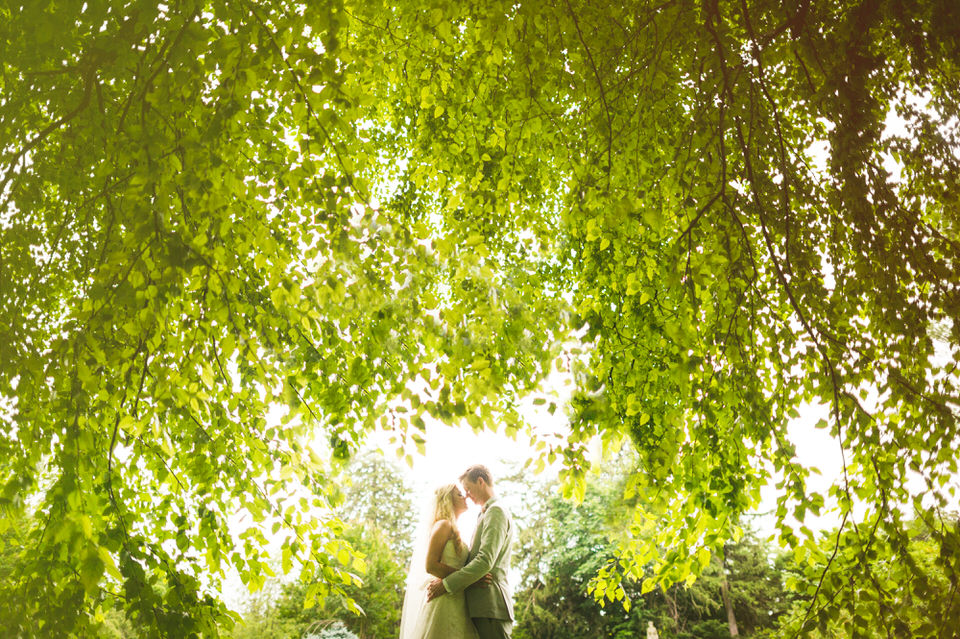 On average, how many photos do you take in a normal day and how many do you deliver to a couple?
For most weddings I take 4500 images and edit and deliver 700-1000 for the final gallery.
Can you walk us through a typical client meeting? 
It's all about getting to know them, but more importantly getting them to understand my approach and sensibilities. I'm not pushy at all with zero obligation to book me on the spot or add any extras aside from what they want or need. Usually I meet people over coffee for an hour some place!
Your style is distinct – can you explain your style a bit?
Colorful. Geometric. Natural. Those are the 3 words that I really associate with my overall style. Nothing to explain about it beyond that it's always evolving!
How do you balance your commitment to your craft and the trust of your clients?
My client's needs take priority – full stop. Part of what I enjoy about the craft (and my approach) is still achieving portfolio level portraits at every wedding in improvised scenarios and often times unscheduled pockets of time throughout the day.
What's the best and worst thing about being a wedding photographer?
Worst thing is by FAR the e-mails. Best thing? What we do is very valuable – and the value only goes up with time. I've received messages years after shooting from people that didn't understand just how priceless the images would be to them at the time.
What do you find to be the most difficult thing about shooting weddings?
Culling the weddings after the fact. I can do it quickly, but it's tedious and easy to procrastinate.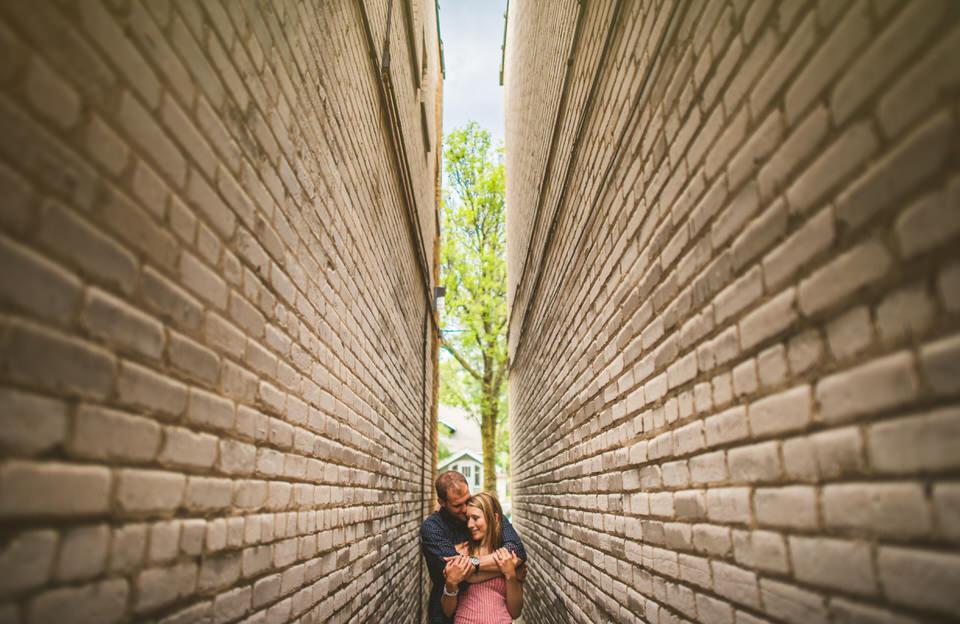 One of the biggest parts of wedding photography has to do with the business behind it. How did you go about learning that part?
Trial and error. I was very fortunate to work at a job making photos with a salary while I ventured into wedding photography. So I just did whatever I wanted and learned on the fly. I do zero active marketing to get new wedding clients. It's all fueled organically via internet sharing and client word of mouth. Hiring an accountant and bookkeeper was also critical.
Where do your influences come from as far as a creative vision go?
Mostly films, but also other wedding photographers. My favorite images are the "movie poster moments" that I draw creatively from actual movie posters.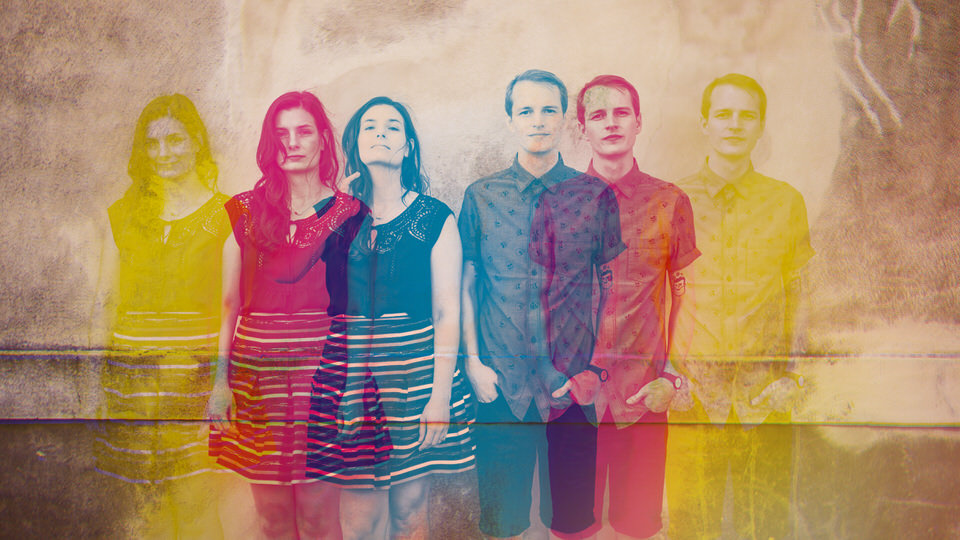 Can you describe your workflow after a shoot?
It's pretty unexciting – import into Lightroom with a blanket preset of my own (nothing store bought at all) and edit from there. I edit all photos with flash first (mostly dancing photos), then the non-flash photos, then all my black and whites at the end. I deliver via Shootproof and that's that!
What are you doing to specifically market the creative services you offer?
Show what I want to shoot. Always.
What has been the most successful advertising for you?
My full galleries 🙂
What do you do with your spare time?
Play music! I'm in a band that's been around before I was a photographer- www.prismsmusic.com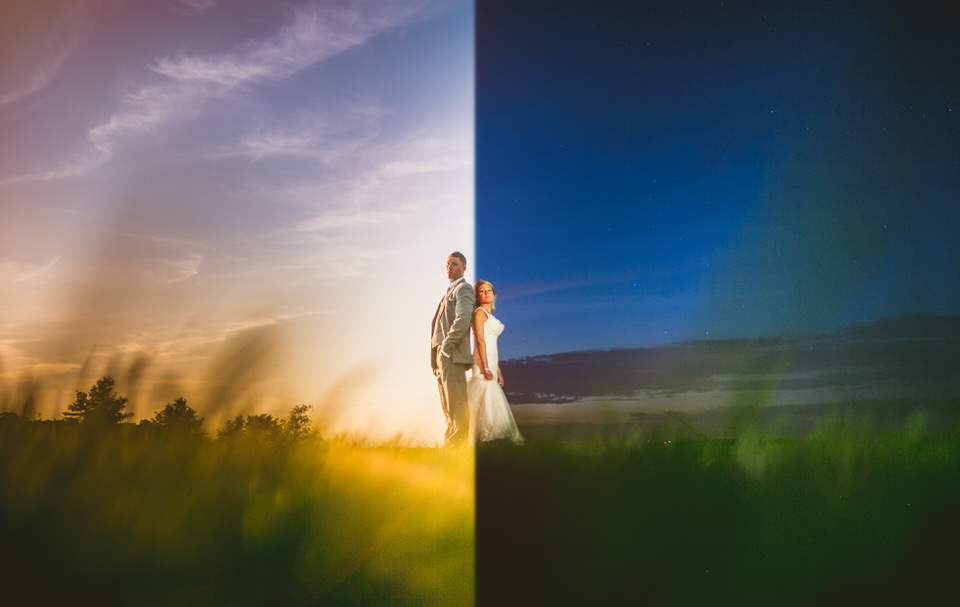 If you could give one piece of advice to aspiring photographers what would it be?
If everyone loves what you're doing, then you're not doing enough.