What Photographers Can Gain From Using Instagram Insights
In my previous post, I discussed Instagram's newest feature called Stories. Instagram Stories allows users to share multiple photos and videos all under one-slideshow format to tell the "story" of their day. All content disappears after 24 hours, which is very Snapchatesque. It is because of this that I feel photographers should focus their time and efforts in Instagram instead of Snapchat.
Well, today I am back solidifying my view because of Instagram's newest business-centric tool called Insights. This is big news for photographers and here's why.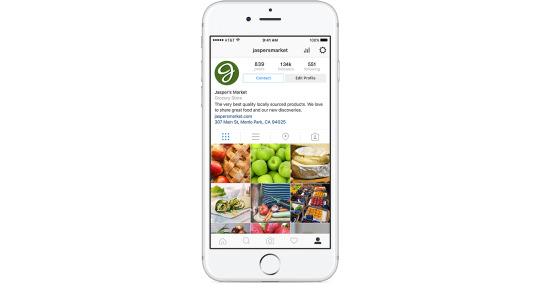 What is Instagram Insights?
Instagram Insights is Instagram's newest business-centric tool that will help you track impressions, total reach, clicks to the website link in your bio, male/female breakdown and where they're located.
Great! Why should I care?
"Insights on Instagram give businesses actionable information about who their followers are and which posts resonate better than others—all from within the mobile app. By learning more about the behavior and demographics of your audience, you can create more relevant and timely content," Instagram said in a blog post.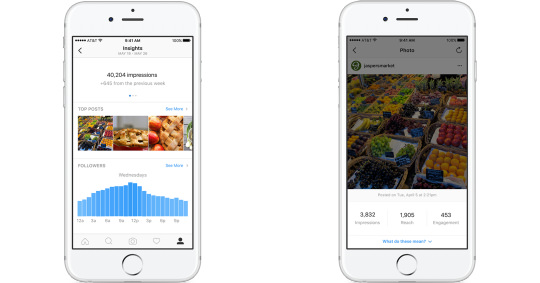 But, I don't have an Instagram business page!
That's the beauty of Insights. This tool will allow you to be able to create a business profile. Your business profile can now have a contact button where customers can easily call, text, or email you. Customers can also bring up directions with a tap.
OK, how do I begin?
Here's what you have to do:
1) Go to your Instagram profile and click the gear button in the top right corner
2) Find the tab that says "Switch to Business Profile". At this time you will be asked to link to your Facebook Business Page
3) Now go back to your Instagram profile and click on the icon for Insights in the top right
I checked Instagram and I don't have it yet!
Don't worry, you will. Instagram is slowly rolling this out. They quietly released it to select users in the Unites States, Europe, New Zealand and Australia. By the end of 2016 it should be available worldwide.
The power you are able to provide clients on social media is very important in today's market. As a wedding photographer, this is where the couple will check you out, in addition to your website, to get a feeling of your style. Having a call to action button on Instagram will be a great addition to your profile so the couple can get in contact with you right then and there.
Now, go open up your Instagram page and see if you have access to Instagram Insights. Let us know in the comments section below your thoughts and if you plan on using the tool.