Forget the Traditional Wedding, Adventure Instead
Many couples are starting to drift from the traditional wedding and have started to find their own ways to celebrate marriage. Elopement weddings are at the top of the 2020's trends for many reasons.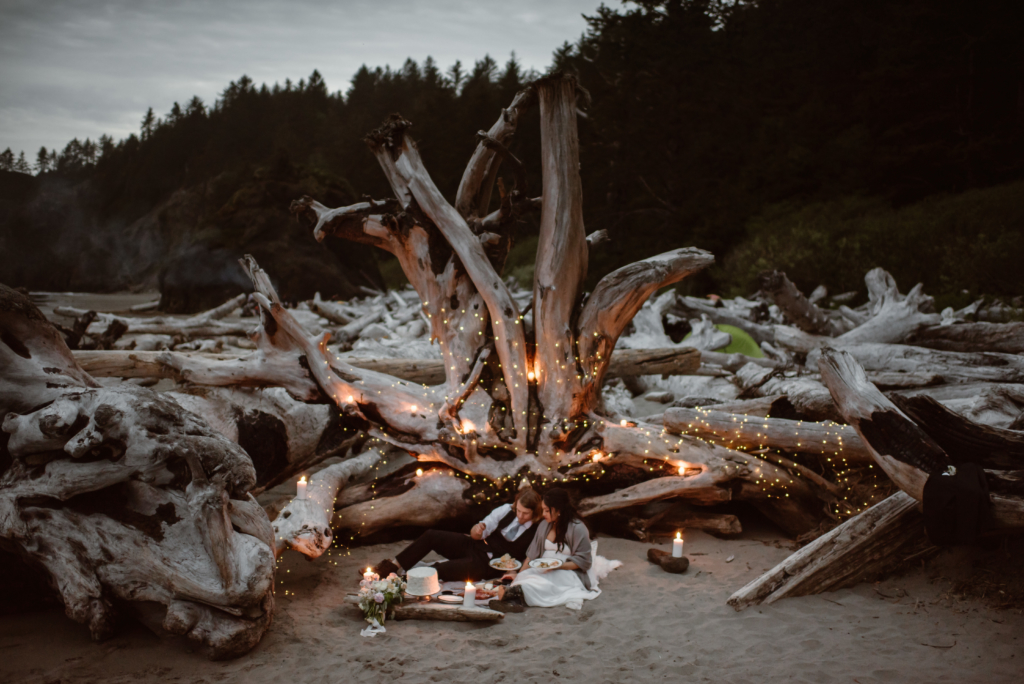 For one, elopement weddings are much more intimate and allow a couple to focus on their adventure together.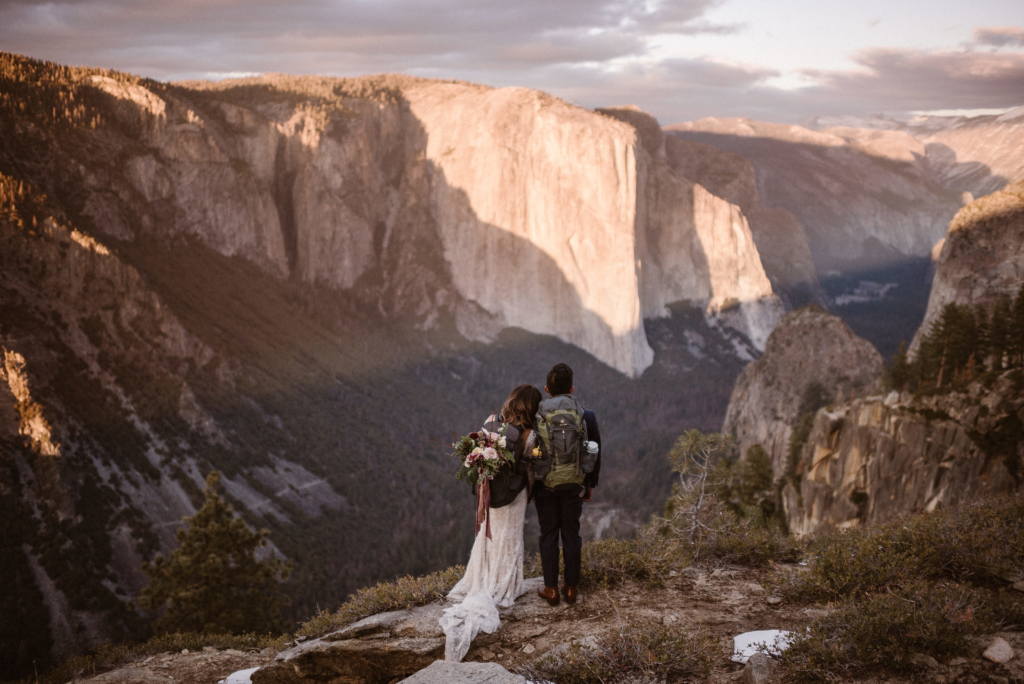 Instead of planning an extravagant party for friends and family, elopements wedding allow couples to focus on their personal marriage journey.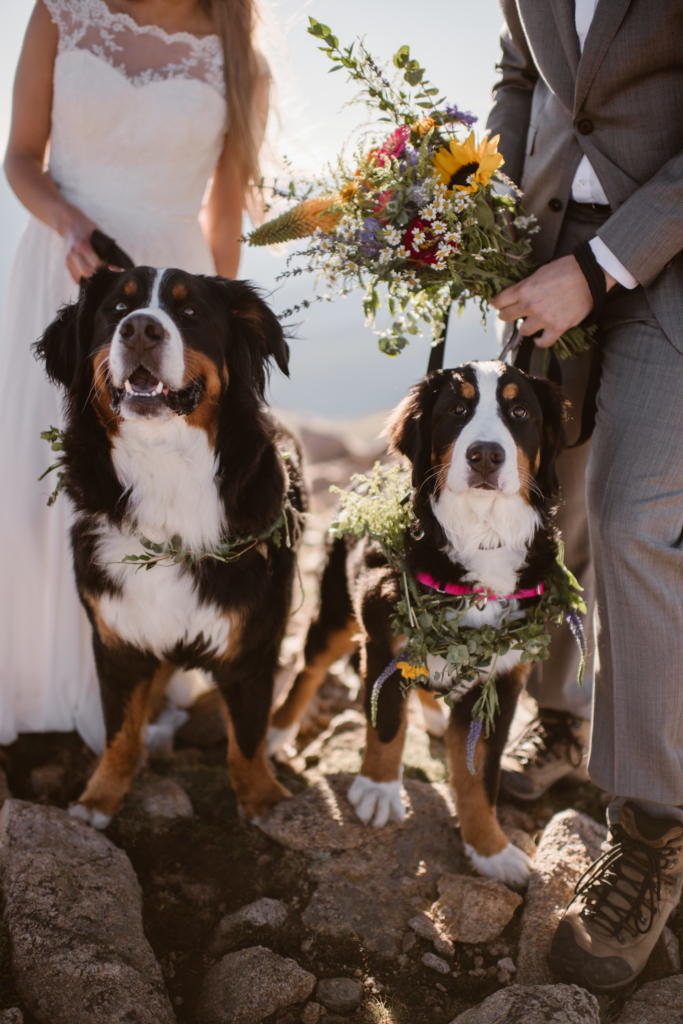 Also, during times of COVID, elopement weddings allow couples to continue on with their wedding in a safe way.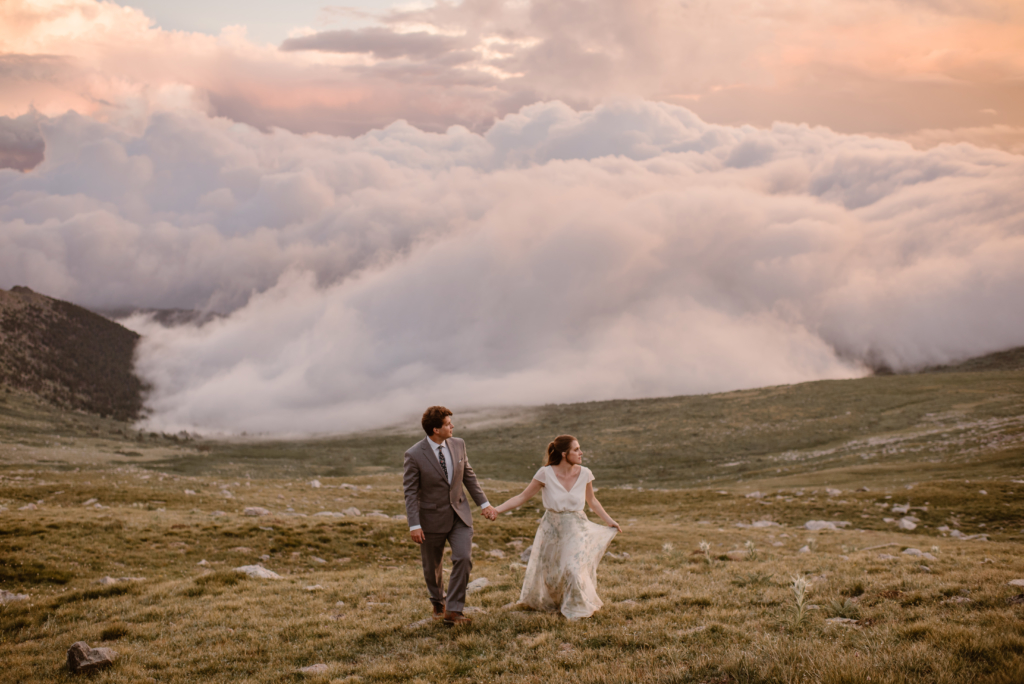 Maddie Mae, Amber, and Tori are the ladies of Adventure Instead. When you work with this talented trio, they are your photographers, your elopement consultants, and even your tour guides during your epic adventure.
Their passionate came from wanting to help couples ditch the big wedding plans, and create an intimate, meaningful, intentional, stress-free wedding experiences.
They wanted couples to stop worrying about the planning and finances and focus on the adventure instead.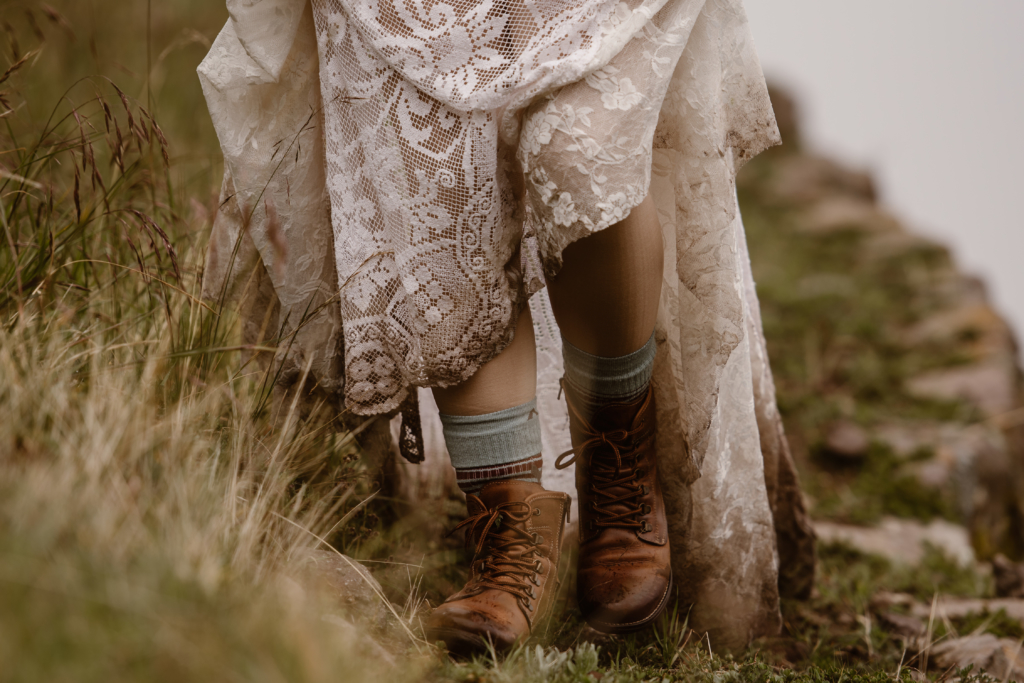 These ladies came up with an incredible idea for "The Dirty Dress Competition".
Their competition ended with beautiful images from different elopement weddings, each having a unique and beautiful dirty dress.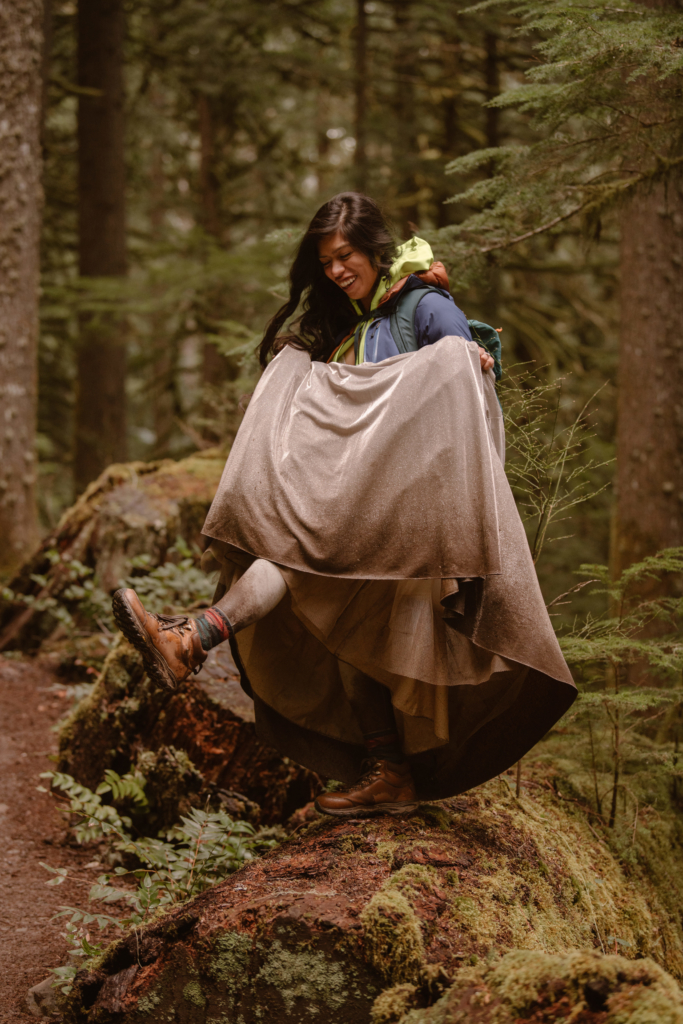 With all of the beauty and nature that elopements bring, bridal dresses often can gain some character along the way.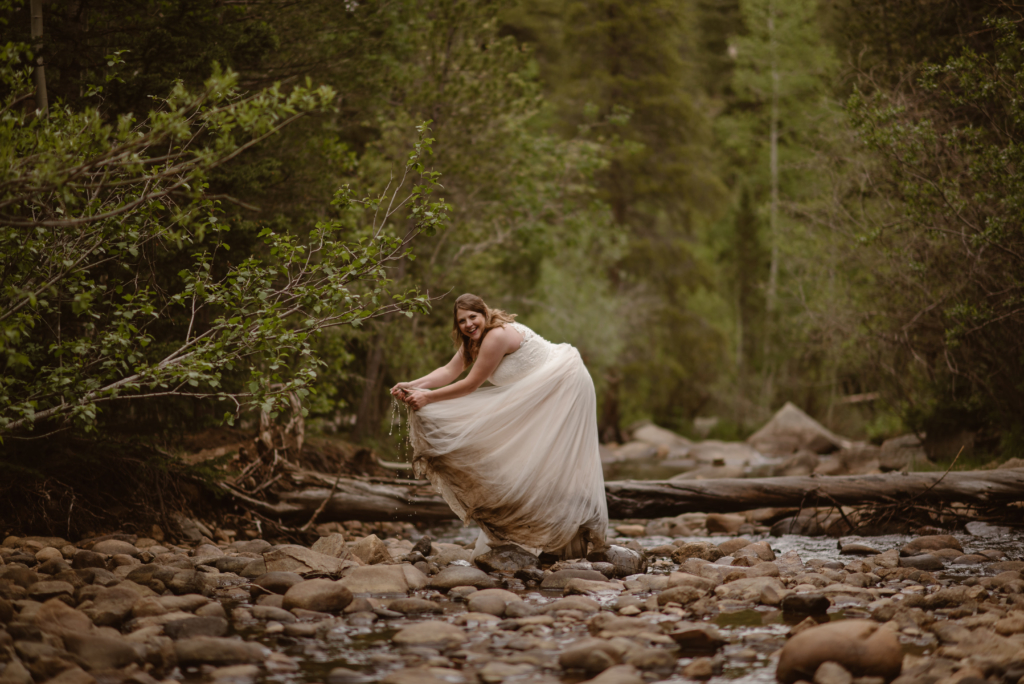 As they put it,
"We believe that the dirt on your dress is a huge part of your wedding day story. At the end of the day, the ombré skirt and little sticks or grass caught in the torn edges should make you smile and think, "today was amazing! This dress filled its purpose to the fullest."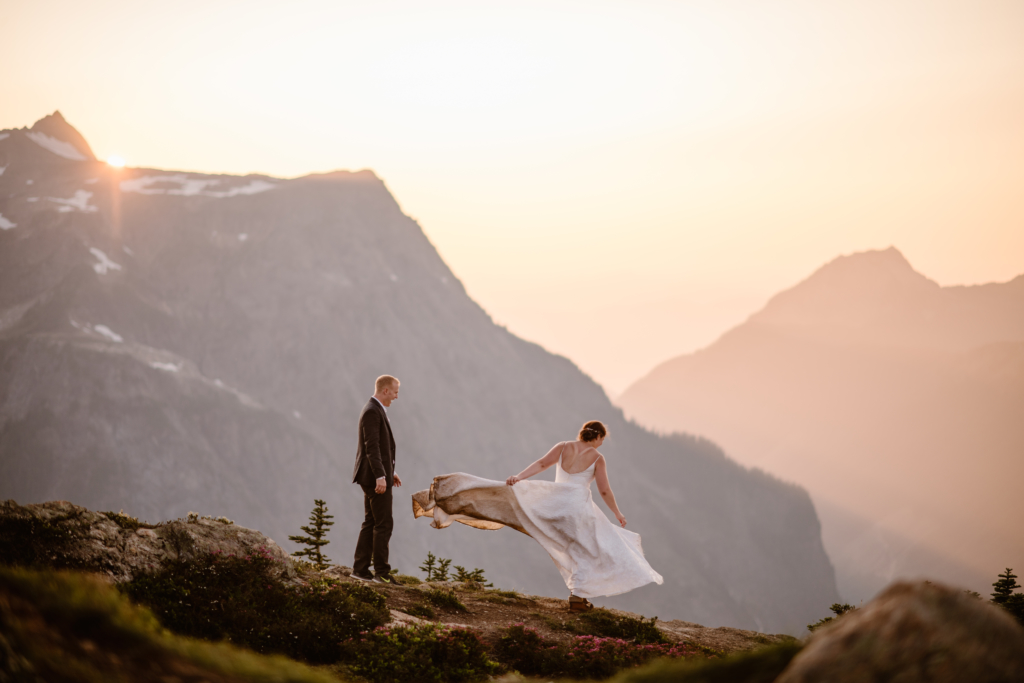 ⠀
See more of their incredible work here: