Lessons Learned: When 15 Professional Photographers Were Photographed by Other Professional Photographers …
Over the past several months we've talked to several colleagues—some of the best wedding and portrait photographers that we know—about the importance of being photographed themselves. Why'd they do it? What'd they learn? What's their favorite photograph of themselves or their family? Who the heck did they hire to photograph them? You get the idea …
Intrigued? Then read on to find out more.
And if you take anything away from reading this? Go find yourself a photographer to photograph you, you and your significant other, you and your family, or your furbaby, etc. Especially if you're a professional photographer yourself.

Jamie Ivins of Redwood & Rye Studio (Instagram)
In the spring of 2017, our studio decided to fly Christy Arias of Moirae Creatives (now Furever USA) out to photograph our families. We'd recently attended a workshop with Steve Saporito and thought it would be valuable to go through a photographic session ourselves.
From my very first phone call with Christy, it was clear that this was going to be unlike any photography session we'd experienced before. She took the time to truly understand what it is that we love about each member of our family and what 11 years as a couple and 9 years of parenthood looked like for us. Before our experience, I thought we were kicking ass as a photography studio. We had full calendars and a ton of 5 star reviews from happy clients raving to their friends and families about their photographs. But after our experience? It caused us to sit back and reflect on the type of experience we wanted for our customers. The idea of hiring another photographer to learn how we can be better as a business is kind of foreign in our industry but vital. Not only is it important in continuing to better serve our clients, but it also allows us an opportunity to practice what we preach …
Gary Young of Redwood & Rye Studio (Instagram)
Sometimes, and more often than not, you forget just how much your spouse actually means to you. The daily grind of life doesn't always allow you to stop and look at each other. Really look at each other, and see the little looks and touches that show how in love you still are. Through the process of our photographic experience with Moirae Creatives (now Furever USA), we truly rediscovered our love, a new, more mature love that we knew was there but were struggling to hold on to, or acknowledge. And while we could have had any one of our photographer friends do a cute session with us, all posed and looking at the camera, hiring another photographer allowed us to see the raw love in every photograph. And it meant so much more.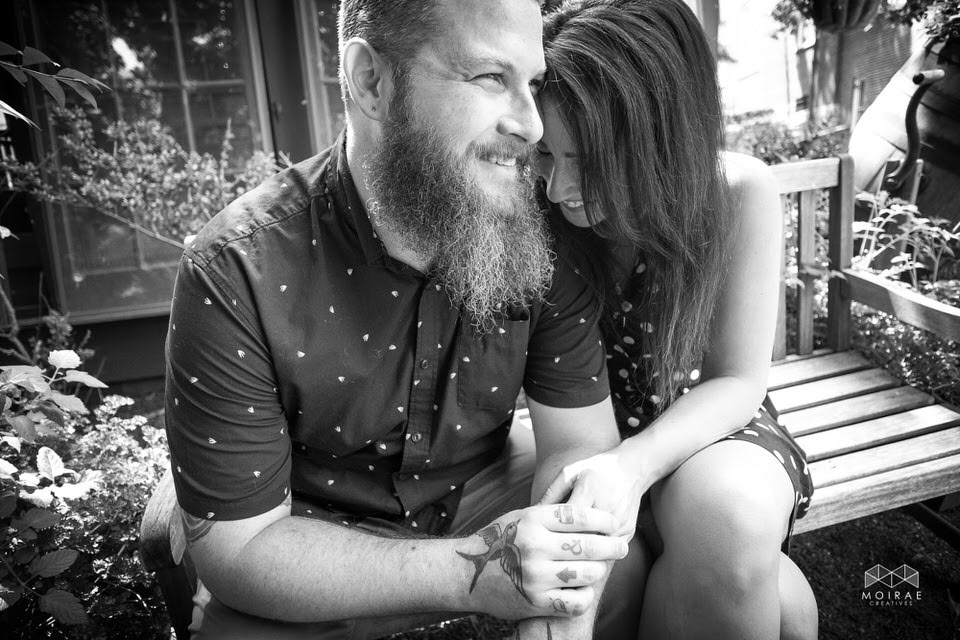 Rocio Vega of Momenticos by Rocio Vega
I have always thought about doing a photography session with my son, but it was never the right time. Recently, however, my good friend Joshua sent me some photographs of one of her day-in-the-life sessions (she was entering a contest and wanted me to help choose the best photographs to enter). Immediately, when I saw them, I wanted this for my son and me. As his tenth birthday approached, it became clear that I had to remember this time of our lives, forever. It's because of how I cherish our little rituals together, and I don't want them to vanish as time passes. As a photographer myself, it was a pleasure to watch Joshua working. She was fearless, especially with my dog either on top of us or on top of her. But she would be taking photographs with one hand and playing with my dog with the other. I could say so much more, but I'll just say that I love this photograph. I love how everything falls in the right place: the triangles and squares; the colors; our body language, all synchronized … For me? A perfect photograph. A moment, captured … forever.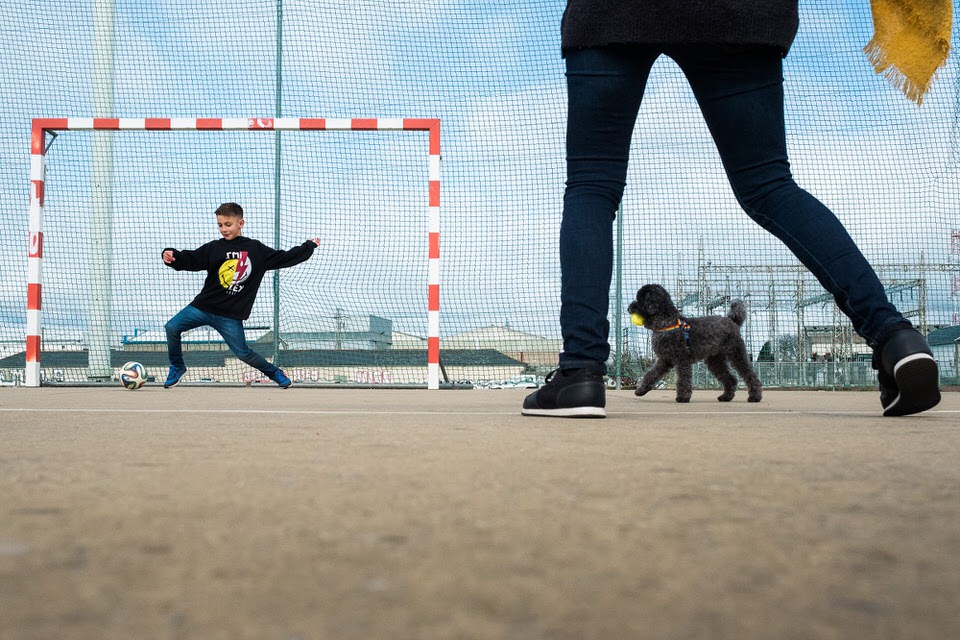 Jesse Starr of Two Elk Studios
My fiancée (at the time) and I were getting married, and we hired Ben and Erin Chrisman of Chrisman Studios/King & Fields Studios to photograph our wedding. Being friends and mentors of mine, and wanting my wife to meet them in person before the wedding, we took a trip to Charleston to visit them. Part of the plan was to also do a portrait session with them (and their studio partner Raheel Gauba). Everything began with phone calls from Ben and Erin (I spoke with Erin and my [now] wife spoke with Ben). Because we share a business mentor (Steve Saporito), my wife and I were already aware of their "approach." Nevertheless, we both loved that this was a part of the experience, and it made us feel great just to have those calls. During the studio session, while Ben and Erin photographed us, Raheel repeated back to us what we said about each other, which helped us show the love and goofiness that our relationship is all about. I've been photographed before, but this was a much different—and much better—experience. When we came back in for our design consultation, my wife and I both cried and laughed at the amazing photographs. It was really enlightening to see what a clients feel when their photographs are presented in a cinematic way, projected on a big wall in a theater-like setting. Our wall art hangs proudly at the top of our staircase, and it brightens our day each time we walk upstairs! Overall, the experience solidified my feelings about what we do as photographers. We can do so much more for our clients than just taking some pretty photographs.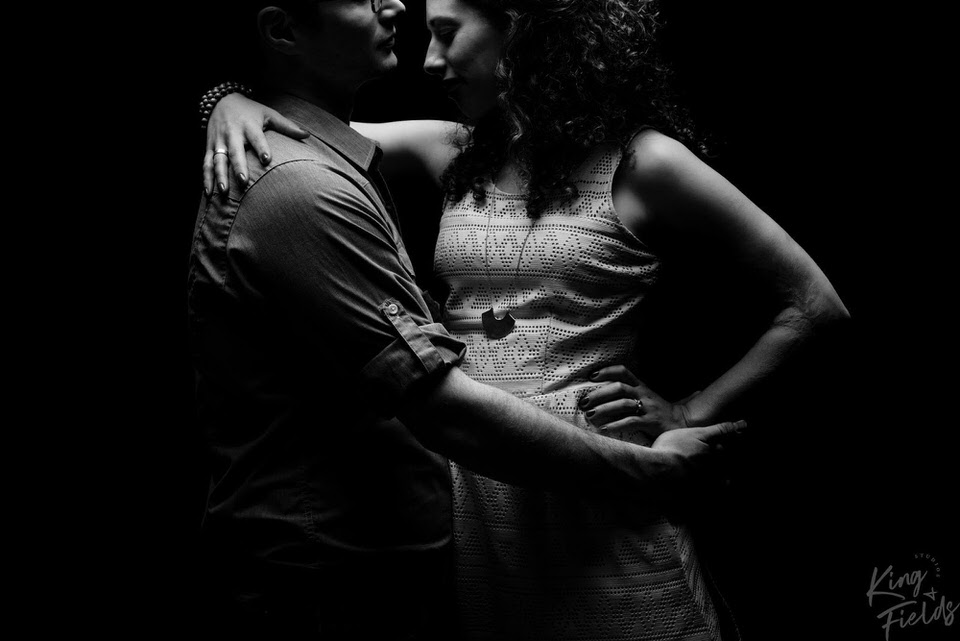 Nathan Nowack of Nathan Nowack Photography

What do my own family photographs mean to me? It's pretty simple: memories. Memories of the photography session, but even more than that. Memories of our kids at that age. Memories and events from that year. Memories that need to be cherished, and displayed on the wall. As a professional photographer, I have a lot of photographs of my family. Between my wife and I, our phones have a ridiculous amount of photographs and videos. But we rarely print those. And when we hire another professional every year, we get to see someone else's perspective. Someone that we know and trust, who might do something a little differently. This year, I saw my 2.5 year old actually following directions, posing and smiling. Probably because it wasn't me asking. The photographs turned out great! And the best part? We were all in them, together. These photographs weren't captured through my perspective, my poses, or my locations. They were because of David, our photographer, or Kim from the previous year, or Henry from the year before that. We actually ask a different photographer every year so we can experience as many different perspectives as possible. If being a professional photographer has taught me anything, it's that we should cherish not only what we create for others but what we can have created for us as well. And they are memories that I'll cherish forever.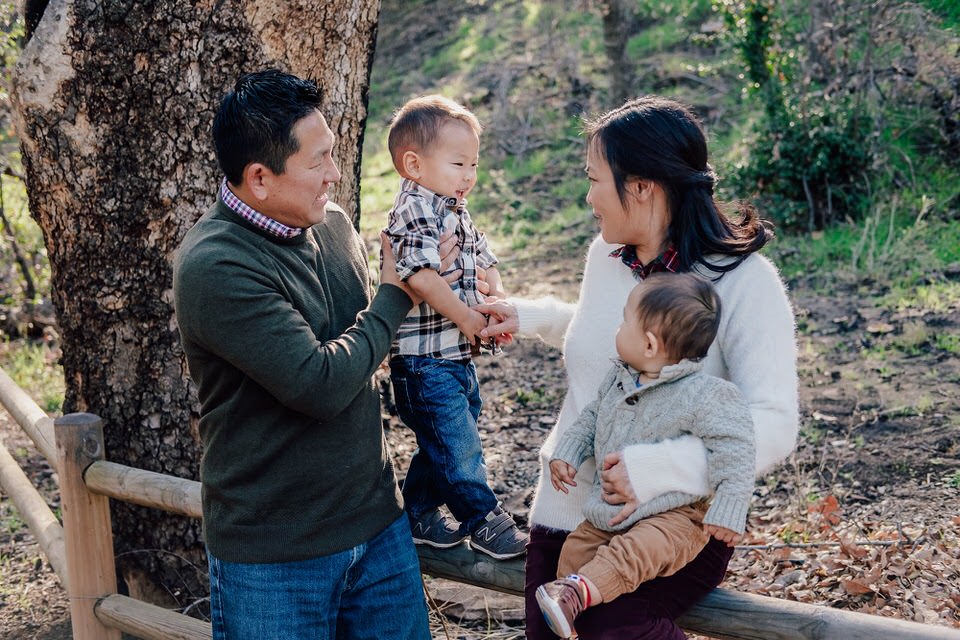 The Marinos of Imagine Photography

Something we realized early in our process of believing in the power of print was that we needed to experience the same things we did for our clients. We needed to know what it was like to be the client, and treat ourselves to incredible portraits that we would cherish for a lifetime. We immediately knew our friend Jason Q. Tran of Jason Q Tran Photography was the guy we wanted to create these photographs for us.
With a long love affair with the city, we headed out to Los Angeles and had our experience around the LA River and Fourth Street Bridge, two iconic locations that scream "LA," to those in the know. We returned home and created massive wall art collections from the photographs so that we are now able to view them daily, bringing joy to our hearts and our friends and family who see them.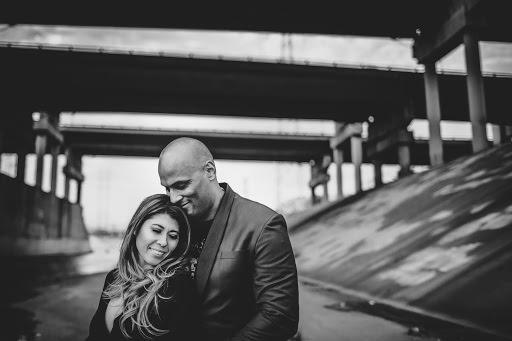 Amii & Andy Kauth (Sunshine & Reign Photography)
For our 10-year anniversary, we hired Sam Hurd and Nessa K to photograph our vow renewal, and our family … and we even convinced them to crash a night, though we'll have to save that story for another article! Anyway, yep, we learned some valuable lessons (and keep in mind we photograph each other and our children often and have traded photography with colleagues). First, you value it more when you pay for it (other than our own photographs, we only have Sam and Nessa's photographs of our family displayed in our home). Second, you don't see yourselves as others see you, and no matter what you tell yourself, you cannot effectively photograph yourselves. Wow! They captured some moments we definitely would have missed over the course of those several days. Third, and finally, there is incalculable value in printing your photographs. We had our crew choose their favorite photographs, and we had them printed and displayed as wall art collections in their rooms. Totally changed the atmosphere!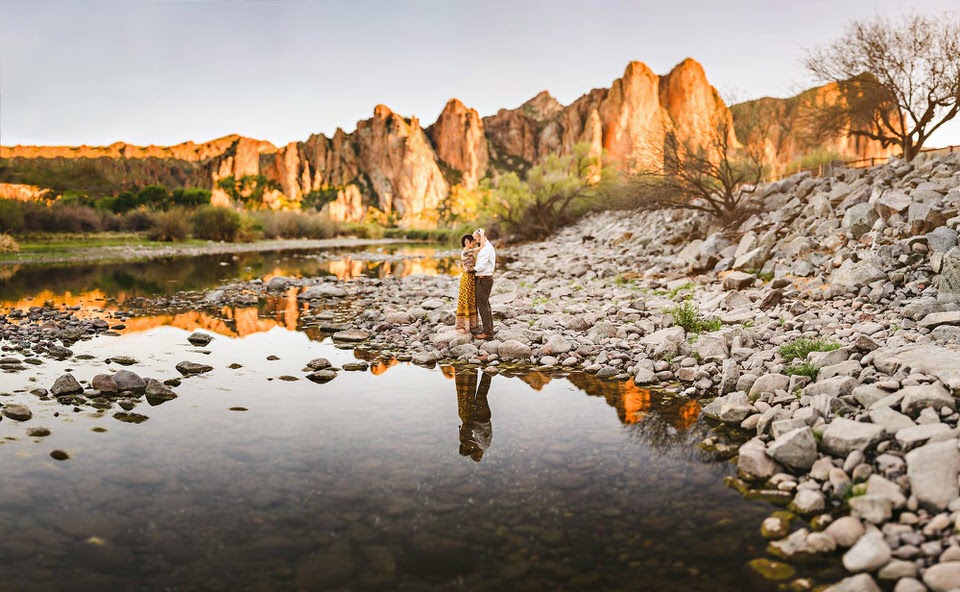 Lindsay Hite of Lindsay Hite Photography

Russell and I wanted to mark our seventh year of marriage with a family session. We wanted to celebrate the life and love we've built together in the years since we first said our vows in front of friends and family. Our life is full of adventure and comfort with our rescue pup Samantha, and she teaches us every day what unconditional love and patience looks like. I knew I wanted Stephen Govel to tell our story as a family because he has an uncanny way of capturing people when they are full of life, looking their best in a naturally joyous state.

Our experience with Stephen was fantastic from start to finish. He took the time to truly get to know us and what's important to us about each other (and our furbaby Samantha). Whenever Stephen called, I knew I was going to reach deep into the "why" of my life, no matter what trivial things I was concerned with that day. And it was refreshing to be pulled back to what truly matters. The finished wall art that Stephen designed with us is a reflection of our feelings towards each other, and it's like a teleportation device back to that feeling. That is a magical thing to do considering how busy our lives are.

No matter what's going on in my day, when I catch sight of these photographs in our living room, and next to our bedroom, I smile and feel grateful.
Mary Beth Morrissey of Capture Photography

From the minute I met my partner, I knew I wanted us to be photographed by Mike Allebach for a couples boudoir session. Not only is Mike a photographer whose style I love, but I also know the way he approaches his clients. I knew this would be an entire experience! Mike called both my partner and I prior to the shoot to get to know us better. The call with Mike was one of my favorite parts. Rarely is there a space in this world for people to be heard and for that voice to be encouraged! Leading up to the session was like counting down to a holiday. We were motivated, excited, and connected every time we talked about it. The session itself was relaxed, sexy, fun, and liberating. We allowed Mike to document an intimacy most people never see, including us. It wasn't until I saw the photographs that I realized what it looks like when we are both laughing, when I am giving him "the eyes" he always talks about, or what it even looked like when we kissed! What a gift! And at the end of the session, Mike documented the most important 60 seconds of my life thus far—a surprise proposal. Just when I didn't think life could get any better, there my partner was on one knee.

From the calls to the shoot and the delivery of our artwork—the experience was beyond what I had imagined. The best part though? The best part is seeing these photographs every single day on our walls and being able to relive that day and be reminded of what's truly important in life and to pull our authentic energy from them.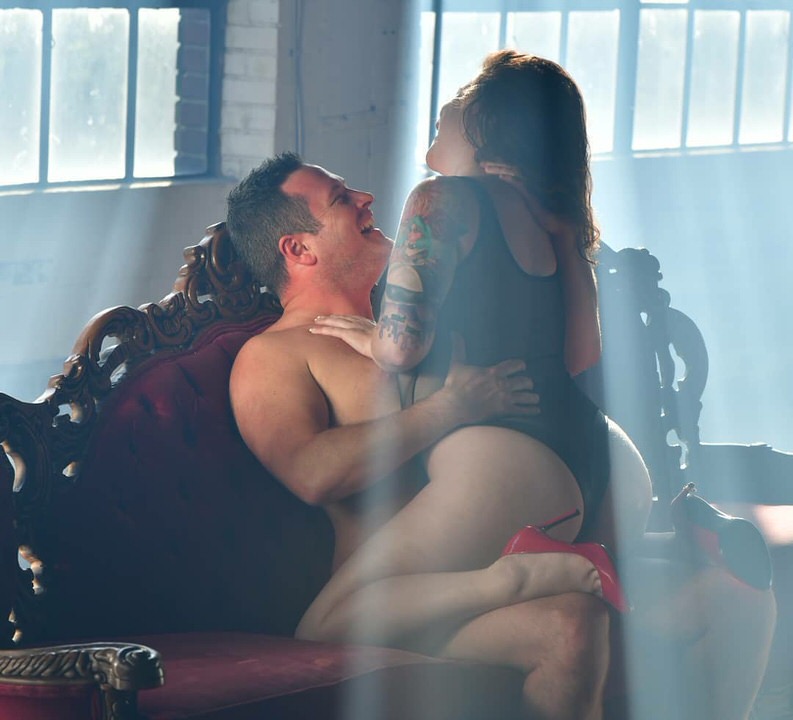 Lorraine Charlecraft of Zoo Studio

"When you love what you do and do what you love, you never have to work another day in your life," right?! I had always wanted our furbabies, an Alaskan Malamute and an Alaskan Malamute cross breed (Maya and Blaze), to be photographed by Ken Drake. After all, he was my teacher and had mentored me on pet photography. In fact, most of what I learnt about photography was from Ken. Ken loves animals and knows they each have a place in this universe of ours. So, I booked our session and off we went to our studio session with Ken. The moment we arrived, Ken started playing with Blaze, and Maya was giving him all manner of "puppy licks." She knew a dog person when she saw one! One of the best parts of our experience was being able to interact with them while Ken was photographing them. It was never just about "pretty pictures." It was so much more. It was … well, an experience.

Here's the kicker: I loved what Ken taught me, and Zoo Studio, so much that when they wanted to sell and retire, the only thing that made sense was to buy it! So I did! And I am continuing the experience that I had for others! 🙂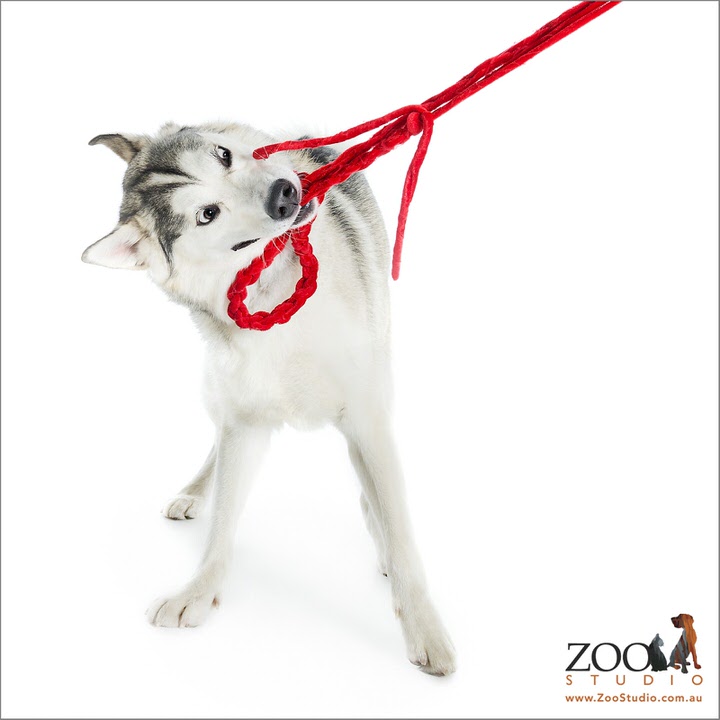 Robin and Renee Reece of The R2 Studio
We hired Jennifer Tonetti Spellman (she lives just outside of NYC) to capture the experience our family had while being tourists in the "big city." We spent a lot of time researching, trying to find someone who would capture the real life and candid nature of our family (rather than a bunch of super posed photographs). Hiring Jennifer was one of the best decisions ever; it was definitely a major highlight of our family vacation! This was our first time actually spending thousands of dollars on a photographer and doing what we ask our clients to do with us. It really made us appreciate the experience so much more because we had invested so much into the session. Jennifer was so amazing! Words cannot describe how amazing her personality was to work with. She really tapped into the personalities within our family. She is a true artist and was able to capture exactly the way we see our family. This one photograph, in particular, sums up each person in our family absolutely perfectly. In fact, the entire experience was worth it just to have this one photograph! Would we hire another photographer to capture our next family vacation? Jennifer would be hard to beat, but we would do it again in a heartbeat!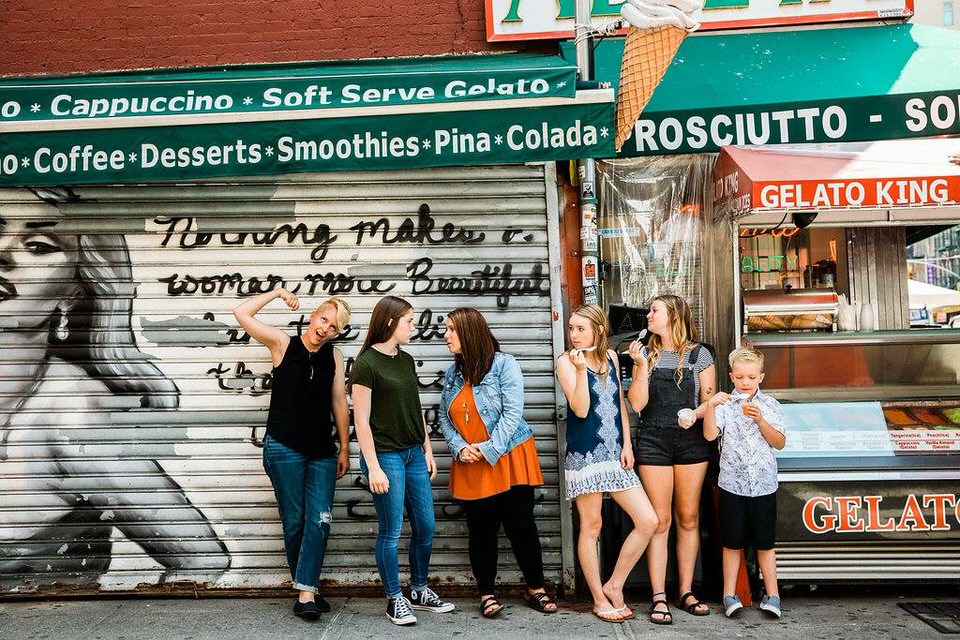 Anna Nguyen of Zee Anna Photography

We have had The Brenizers photograph major moments in our lives since we got engaged in 2014. They have a wonderful way of capturing the essence of people. I could always feel the joy and how it almost radiates from their photographs—something I've come to learn stems from their care and relationship with each of their couples. As a client, I am still surprised by how hard both Ryan and Tatiana strive to provide us with a memorable experience, and how hard they work to make beautiful photographs for us.

I learned so much after they photographed our wedding, when we ordered our wedding album. The more I shared the album with guests, the more I realized that photographs don't actually "freeze a memory in time." Rather, they have life. When others are looking at our album with us, we tell them stories of the people in them—how their lives have changed with new babies, new careers, and new adventures. These photographs have much more value and meaning to us because they connect us to who we love the most. We have our portraits from our other sessions with them printed as wall art for our home. These photographs bring happiness in our lives and center us to what matters most. I have learned that the best way to enjoy your photographic investment is to print your photographs, putting them in places where they're always visible or accessible so they spark joy in your life. The joy I feel when I see our wall art and our wedding album is something I want for each and every one of my clients because they deserve it!
---
Amii & Andy are a wife and husband team of rad portrait & wedding photographers (Sunshine & Reign Photography), who absolutely love life and are generally just stoked! Yeah! When they aren't photographing, or writing and teaching about photography, you'll find them off on a seriously legit adventure with their little ones, lifting weights in their garage, refining their archery and/or jiu-jitsu skills, or surfing every chance they get. They also contribute over at SLR Lounge; are Fundy Storytellers and webinar hosts; represent as ambassadors for Tenba and Tether Tools; love being "#zeusmen" for Zeus (10% off code amiiandy10); and are always down for convincing other photographers to get JPEGmini Pro (20% off code SRJPEG). Connect with Amii & Andy on Instagram!