One Important Piece Of Advice For Aspiring Photographers
We'd love to introduce you to our good friends Jos and Tree WoodSmith. Together they run JOS Studios based in Portland, OR. They are a highly sought after destination wedding photography team who specialize in creative documentary wedding photography. Even though they're based in Portland, and frequent San Francisco, they shoot weddings all over the United States and Europe. They work in dynamic teams to optimize creativity and communication, and hold space for profound experiences. Their passion is to capture the most authentic and artistic photography possible.
We're so lucky to have had the chance to ask Jos and Tree some great questions about how they work so well in photography and how other photographers can learn from them. So without further ado, here's Jos and Tree.
Thank you so much for agreeing to this interview. I'm so curious to hear how you guys started shooting together. Can you tell me about it? 
On our 7th date in 2009 we took a 5 week trip to Argentina to learn how to tango dance. We just bought the Canon 5D Mark 2 and found ourselves photographing some of the best tango we had ever seen. We shot tons in all sorts of lighting and chaotic situations during day, night, and early morning hours. It was the perfect situation for practicing. Upon returning to the states we (Jos) had a full plate of weddings to shoot and Tree became the lighting assistant and second shooter. With Tree's sense of design from her previous passion of hat making she was a natural stylist and had an eye for what looked good, not to mention her dynamic personality and wonderful ways of orchestrating people.
Tree: "It just happened really, it was a progression. When Jos handed me a camera on that trip I really found a another channel for my creativity and loved it. I could make a picture finally."
How were the first few times you worked together?
We immediately fell in love with the romance of weddings. We were inspired by all the travel. Immersing ourselves in peoples lives gave our work rich meaning. Already having a number of assistants working with us dramatically helped us make the transition to work as a husband wife team. It freed the both of us up to take risks, either going for the creative abstract shot, allowing us more patience to wait for the right moment, and build relationship with our clients. However, every wedding has its unpredictable intensities and dealing with technical equipment, fleeting moments, emotions, and extensive hours of standing and squatting will truly test your relationship. We discovered if we could shoot a wedding together we could almost do anything.
How long did it take you to feel truly comfortable shooting weddings together?
To be honest, it's not always comfortable. We work as a dynamic duo with very different strengths and weaknesses. There can be friction between us, but it's more like a yin/yang pressure where we challenge each other to make the best decisions. Tree is a master organizer and stylist with a very dynamic and charming personality. She's a hummingbird of entertainment and connects with everyone around her. This gives her great opportunities to get in close and find those emotional moments to capture. Jos is great at being in the moment and loves to play with creative and abstract ideas. The key for us is understanding these differences and allowing each other to step into those roles without getting in each others way. When we can do this everything flows smoothly and opportunities open up.
How many weddings do you guys shoot per year?
We like to keep our wedding bookings to a maximum of 20 per year. This helps us maintain real relationships with our clients which translates directly to our brand.
On average, how many photos do you guys take in a normal day?
We've shot up to 15,000 photos at a wedding before, but on average it's around 7,000.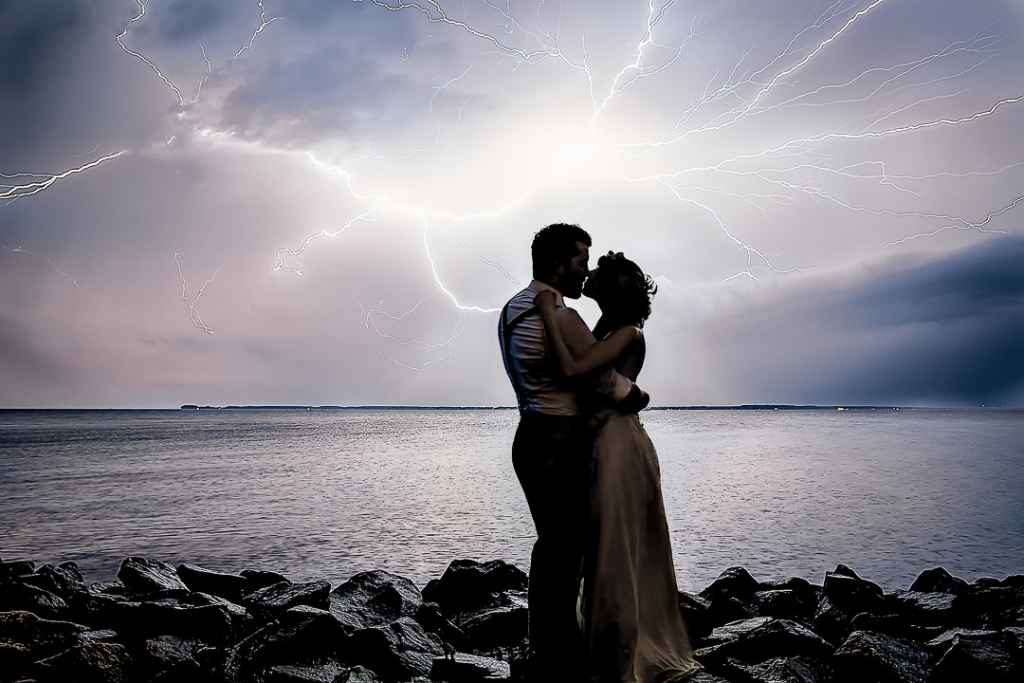 How many would you expect to give to a couple?
700 to 1,000 images.
What's the best and worst thing about being a wedding photographer?
The best thing is being able to tell the entire story of a couple and their relationship with all their family and friends. Emotions flood straight through our cameras and when there is great light and composition the moment literally sings. It's beautifully profound and fulfilling.
The worst thing is the physical punishment on our bodies. Sometimes we can barely walk the day after a wedding.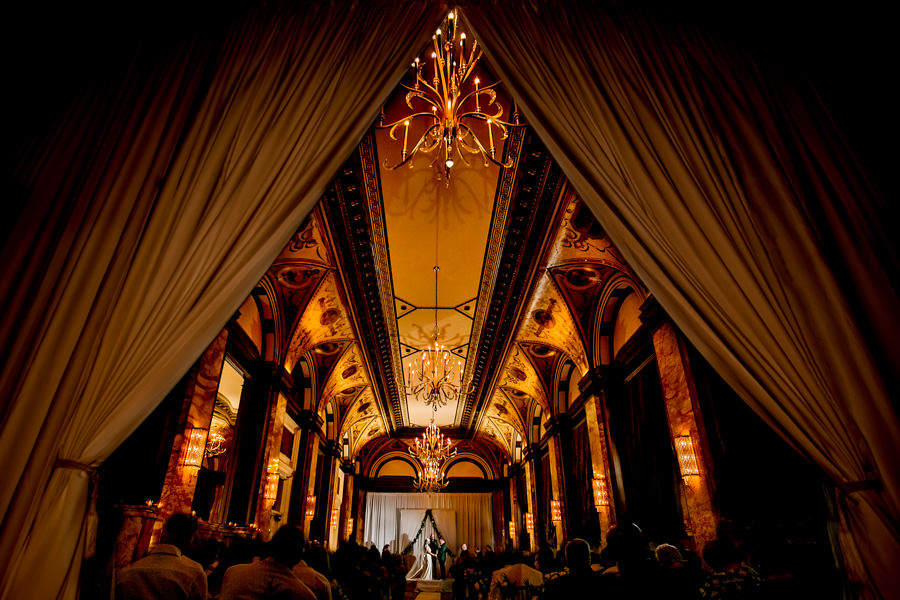 What do you both find the most difficult thing about shooting weddings?
Finding clean and authentic story telling moments amidst a constant sea of moving chaos over 12+ hrs can be very exhausting.
One of the biggest parts of wedding photography has to do with the business behind it. How did you go about learning that part?
Seeking out mentors, becoming friends with other photographers and participating in select workshops, seminars and conferences helped us become smarter and not waste time and energy going in unnecessary circles. It's all too easy to get consumed by time and distractions in this industry. Identifying very specific goals and defining what, who, how and when is everything. Having a keen awareness about how much money it takes to run a sustainable studio is paramount. Building specific systems for routine critical tasks and formulas for technical challenges is key. Perhaps most important, being honest with our couples about the true costs and the time it takes to "do it right" helps educate and win their trust in us.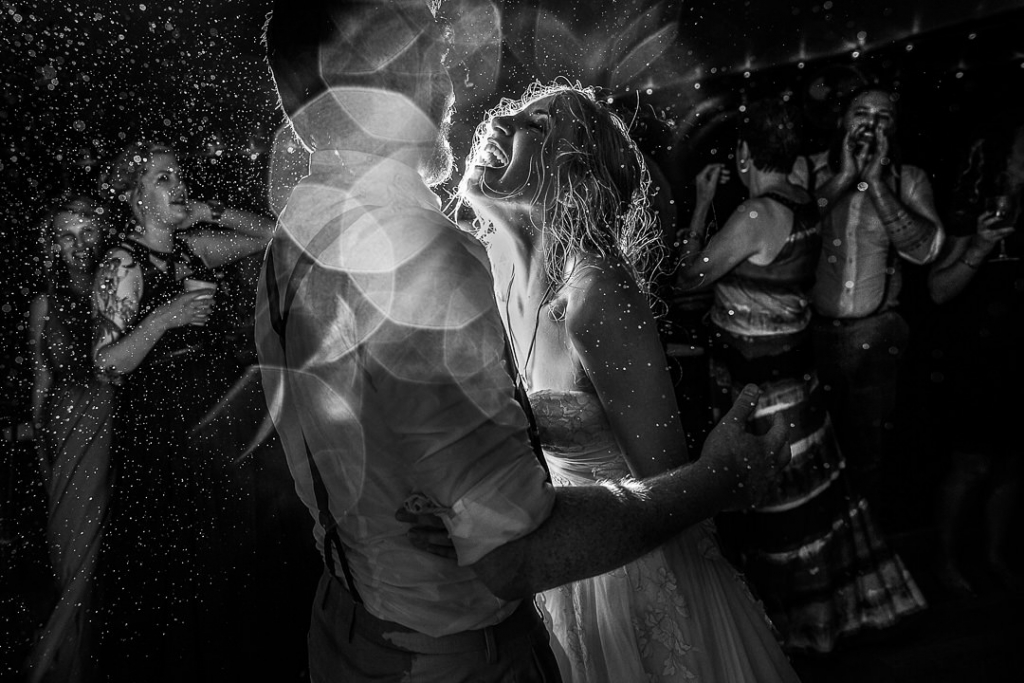 Where do your influences come from as far as a creative vision go?
Jos: I keep a journal with me everywhere I go. I write down my ideas when they come to mind. Taking time to meditate and visualize "relevant" concepts for a specific shoot has opened up opportunities that may have been otherwise been left unseen. Being part of the Fearless Photographers, ISPWP, and WPPI communities. Studying master artists from Europe.Being wide open to possibilities within a moment. Letting go of expectations and allowing the feeling to fuel your energy to beyond the ordinary shot.
Tree: Our photography community is definitely one of my biggest. But also people I don't know. I am inspired by folks out there doing beautiful things, challenging things, dangerous things. Journalist, activists, leaders.
During a client meeting, what do you feel is important for you guys to get answered to deliver the best services?
We are all about relationship with our couples and clients. We have lots of one on one time. From their first meeting to maybe drinks and dinner and then their wedding day planning meeting. We love to listen and share and learn everything about them so we can better document their special moments, we ask questions about where the emotion is, what they see as the most important, and what they would like to see after their wedding including 10,20+ years from now. With our commercial clients, we just connect, we are approachable and also get to know them. Again, relationship, relationship, relationship is everything.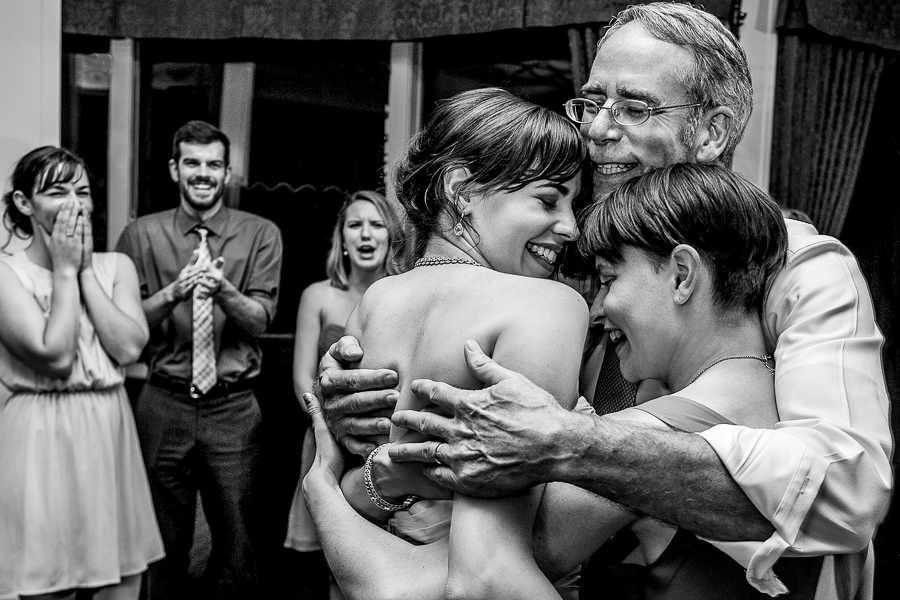 Jos, do you feel having a degree in communication has helped with your client meetings?
Absolutely. Connecting with our clients is everything. Asking questions about their relationship with authentic listening lets our couples know we deeply care. When they know this they feel comfortable and open to showing us their true selves. This is where photography becomes very real and exciting for them. Tree is also a major communicator, she adores people and loves to get to know them and connect.
Tree, has being a stylist, hat designer and organizer helped you in being a photographer?
When it comes to organization, we take time with our clients to design very clear timelines for the day. Our clients feel at ease when they know we have a clear plan. They feel taken care of. For example, when we build in extra time for transitions between happenings they know they won't feel rushed. Instead, they feel relaxed and full of anticipation and centered in their feelings for the day and not worrying about logistics.
Helping stylize our clients on a wedding day gives them a feeling of extra care, knowing everything is just right. I'm always offering final observations and adjustments, primping and helping bustle a dress or tie a bow tie.
Can you describe your workflow after a shoot?
We backup everything on 3 hard drives: One Working Drive, One Archive Drive, One Home Drive (stored in a fire safe and off site). We use Carbon Copy to duplicate everything we do from the working drive to the other 2 drives. We use Photo Mechanic to do the massive culling, then import everything into Adobe Lightroom. All of us – Jos, Tree, Mary (our assistant) – help cull so we get everyone's perspective of the day, not to miss anything relevant for the couple. Once narrowed down we exposure and color correct everything and organize each chapter of the day into separate named folders. We then pour tons of love into stylizing our very best story telling images organized in a separate folder called Favorites.
Exporting everything from Lightroom using JPEGMini has helped speed up our workflow immensely from web ready images to delivering high resolution images to our clients on custom flash drives.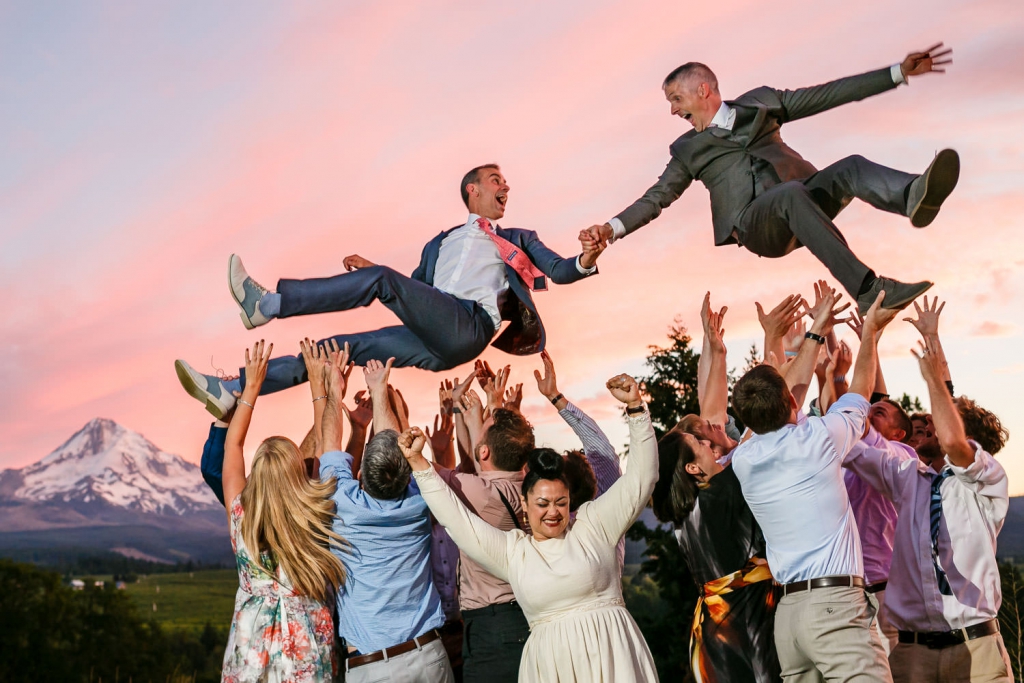 What are you guys doing to specifically market the creative services you offer?
Producing the best art we can is our first priority. We've received constant feedback from our clients about how they've searched through dozens and in some cases hundreds of other photographers websites before they found us. As far as marketing services we've used Junebug Weddings, Fearless Photographers, ISPWP, and strategic Facebook promotions targeting markets we want to shoot in. Posting strong content on Instagram has also helped spread our presence.
What has been the most successful advertising for you?
Word of mouth. There is nothing like real emotion coming out of the mouth of someone who has directly experienced working with us.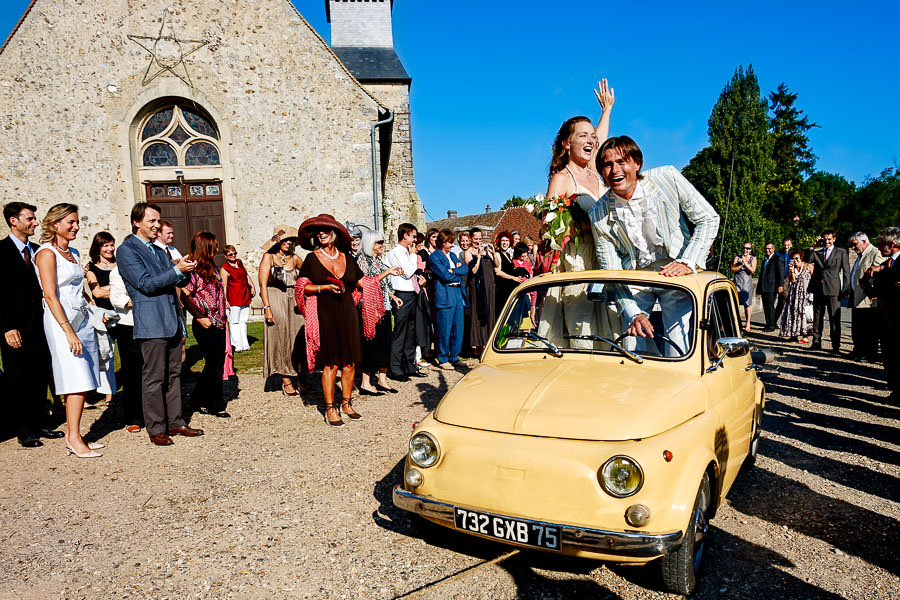 As a destination photographer, is there 1 place you would like to go again?
Sicily. The ancient Roman and Arabic influences on the architecture there blew our minds. The playful and charming personalities of the Italian culture are priceless.
Where is the one place you haven't been that you'd love to do a shoot in?
Jos buried wine on Santorini many moons ago. We want to go back and toast to our lives together this time. We are currently planning to have our 5 year renewal of vows there in June of 2017. We also plan to shoot other gigs there during that time.
What do you both do with your spare time?
Make fabulous dinners with friends and family. Practice yoga. Travel. Read. Journal. Drink tea and wine. Embrace every moment possible. Love one another.
If you could give one piece of advice to aspiring photographers what would it be?
Remove any ego you might have and develop a hunger for learning and that makes you constantly grow into the future.