Top Tips for Your African Safari
People tend to think of an African safari as one kind of activity involving one type of photography. 'Safari' means 'to travel' but even in the narrower sense of a wildlife safari, it can be many different things depending on the time of year and where you end up going.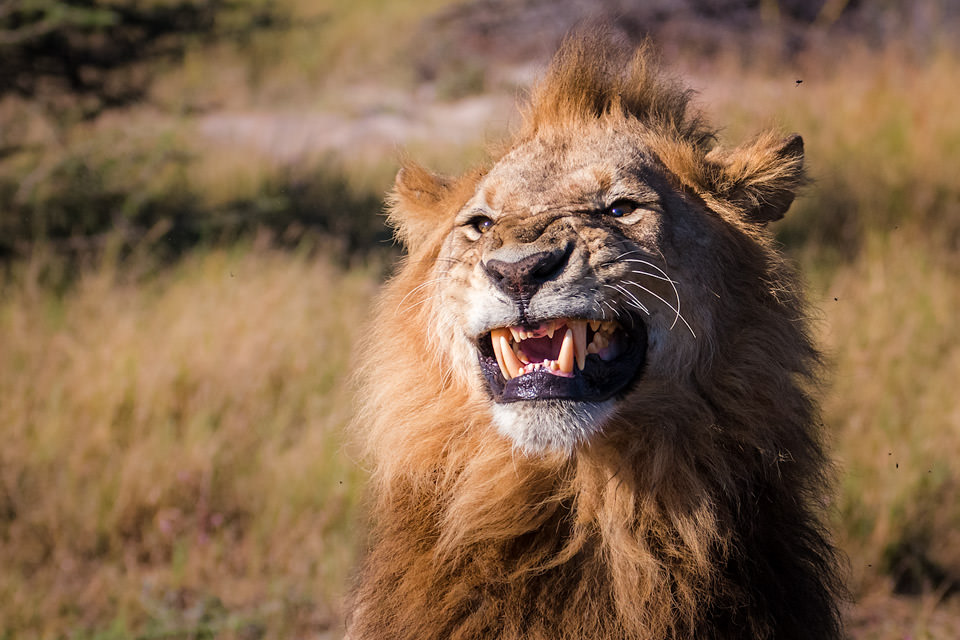 Safari Gear
The default packing list generally involves a long lens and fast firing DSLR but there are a few more things to think about than that.
I remember reading a forum post some time ago where a member recommended taking an 800mm prime. I was amazed!
I can think of virtually no upside to that argument. It weighs a ton, it can't be packed onto a light aircraft, it's like a dangerous weapon in a safari vehicle, difficult to support and it's focal length is so extreme that it could only be used for capturing shots of tiny birds.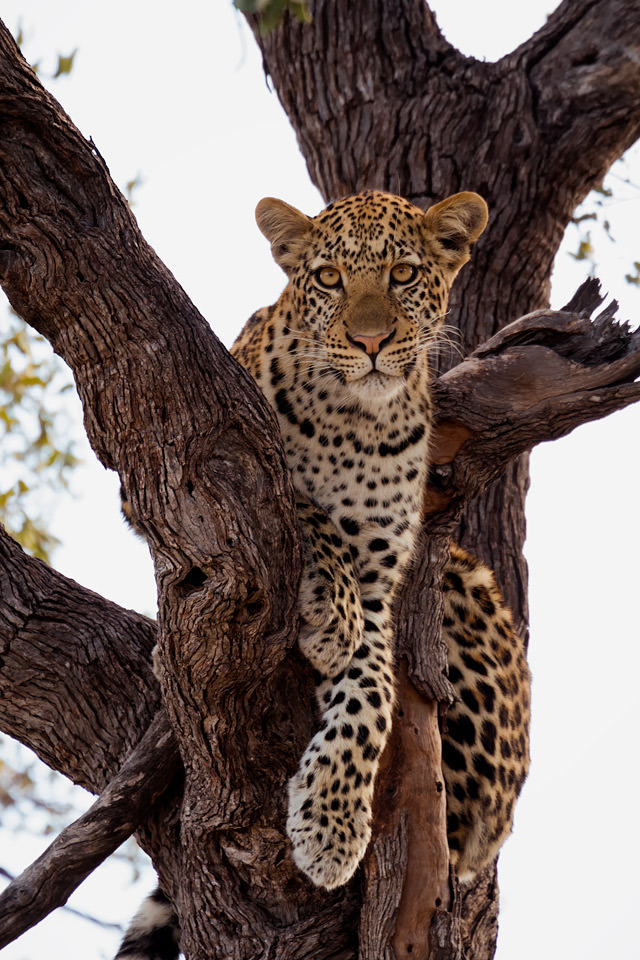 By the time one manages to swing that beast onto the action and find it in the viewfinder, everything would be over.
I guess, my advice would be that longer is not always better, especially if your experience to date has been in other wildlife destinations where extreme focal length might be important.
African wildlife is not necessarily shy or, indeed, small!
I've shot pretty much every super-telephoto focal length, including the Sigma 300-800, a 6KG beast. These days, my own personal lens is a 400 F2.8, a slightly unusual choice but one that suits my style.
When selecting your gear and in particular, your lenses it is crucial to keep in mind three things.
1. What you intend to photograph
2. The area you are visiting (type of environment and off-road driving rules)
3. Your mode of transport
Subject matter always informs gear choices and an African safari can really supply a range of opportunities, from people, activities, insects, small birds, and mammals, all the way up to the world's largest land animals.
Destination
The area you plan to visit will form a big part of your gear planning.
For example, southern Kruger in South Africa is a popular destination, the wildlife is extremely diverse, the bush is thick and it is prohibited to drive off road – this means you can't always drive up close to a sighting. It also means you can only see animals quite close to the road due to the thick trees and grass. If you discount birds, this means a 400mm can sometimes seem to be quite long.
The Okavango Delta in Botswana, on the other hand, is usually traversed in private safari vehicles that are allowed to drive off road (close to the animals), the bush is typically more open with clear marshy areas and tree-covered islands. Quite often you could get away with a 70-200 and 1.4TC.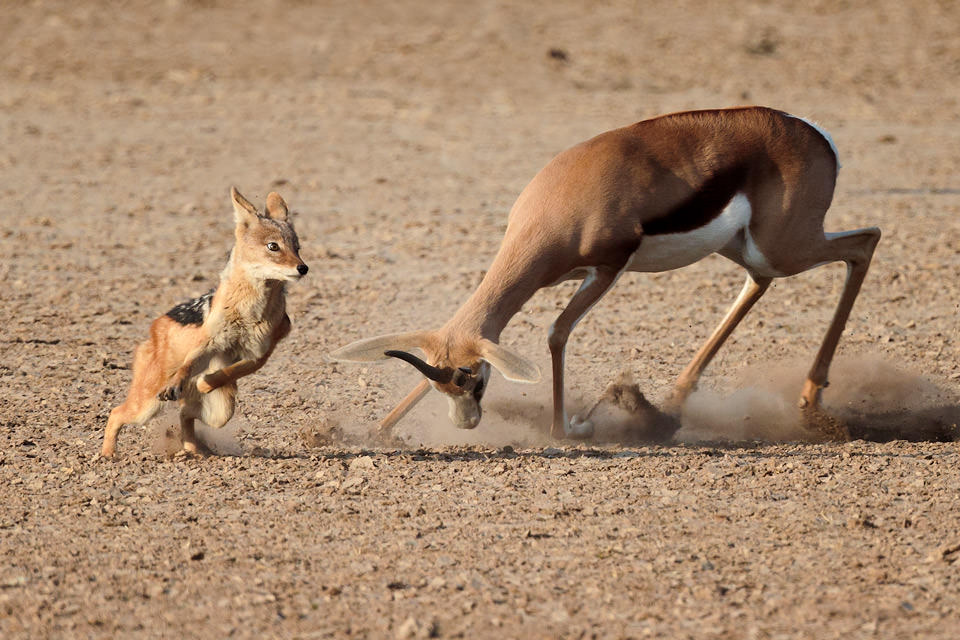 The Masai Mara, in East Africa, is open grassland with stands of tall trees along the Mara river and off-road driving is allowed to special sightings. Here a long zoom or even a 600mm might be important.
Hwange in Zimbabwe is generally more open but does not allow any off-road driving, I'd suggest +/-500mm. Mana Pools, also in Zimbabwe allows you to walk around on foot without supervision, despite the very real risk of being eaten – long may it last!!! Obviously, you can't go close on foot, unless of course, you want to be eaten, so a longer lens is de rigueur.
Each of these areas presents different challenges and opportunities based on the environment, the wildlife and your particular interests.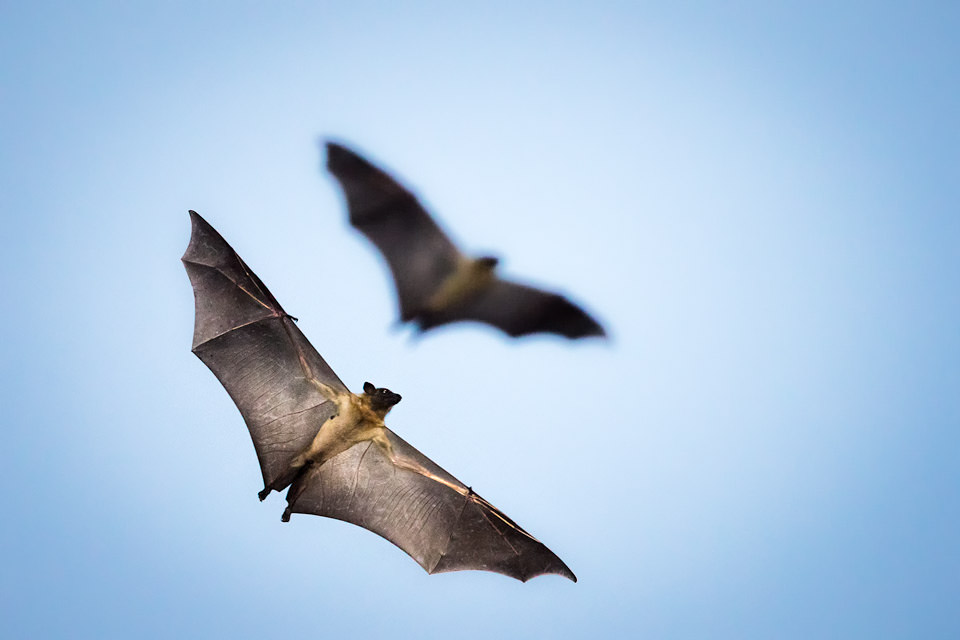 Luckily, these days, we are spoiled for choice when it comes to long glass. At the value end of the scale, the 70-300, 100-400, 150-600 options will work for most of the situations one encounters and possibly offer a better solution than more rarified and expensive glass, particularly if we take into account the need to travel with a small bag or sit in a crowded vehicle.
If you are out on your own, with space to spare, then something like a 200-400 or 500mm prime paired with 70-200 short telephoto are great options. Don't forget a wide lens as well, something like a 24-105 f4 or 24-70 f2.8 – consider the faster glass for the odd astro shot!
If you can't pack a wider lens, just swing your telephoto and take 3-6 shots in an arc and stitch them later on. This works very well, even with wildlife you can't fit inside the frame.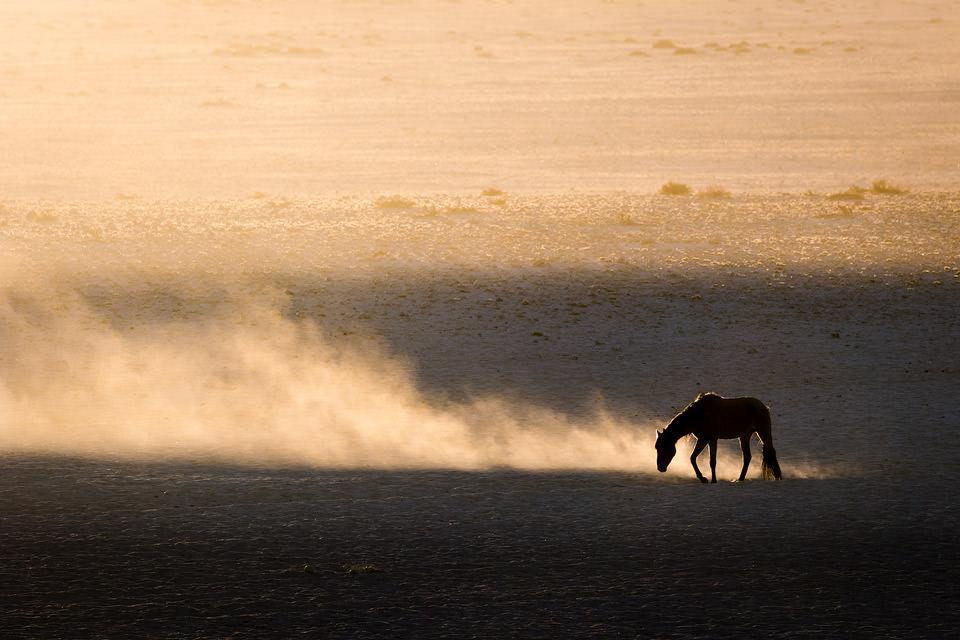 Aperture
Wide aperture is a beautiful thing, especially in the context of safari photography. It's often the case that animals are more active in the very early morning and late evening. You can still see them in the day, it's just that they are probably belly up and fast asleep in the deep shade of a thorn tree. Lions can sleep for 20 hours a day!
A fast lens is very handy when the light is dim. It's also a bonus when trying to photograph an animal in thick bush or grass. Use a wider aperture to blur out the vegetation that may be obscuring your view.
Unfortunately, the average mid-range zoom has an aperture of between f4 and f6.3 which can be a handicap, especially where there is a messy background. Here, one needs to make a decision on whether to pack the larger and faster lenses or the smaller and more versatile zooms.
If it is very large mammals that interest you and space is tight, then the choice is probably an easy one in favour of the zoom. If space is not an issue then a collection of faster and longer glass is probably better.
Seasons
In Southern Africa, its often believed that the winter months (May-Sept) provide the best opportunities for wildlife and safari photography. It's certainly true that the light is sweeter in winter, with a low sun and dust hanging in the air.
From a diversity point of view, winter is dull! There are no migrating birds, no young herbivores and most of the activity involves surviving the daily drink at the waterhole. Although, it has to be said that the need to drink forces unbelievable interactions between predators and prey.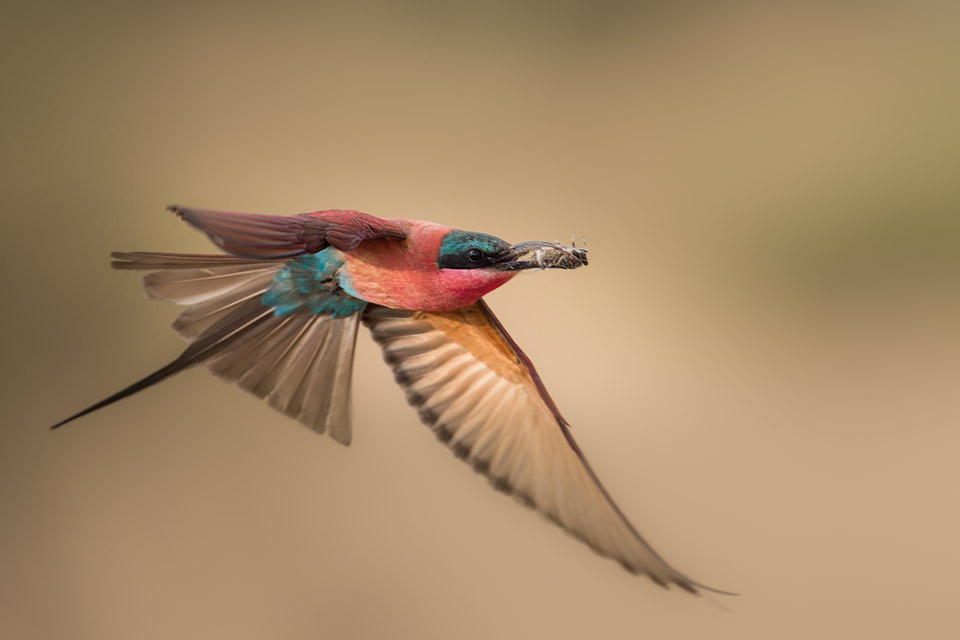 Summer offers a very different perspective. It's much more difficult to photograph in summer. The grass can be extremely high and thick (especially in autumn March/April), the risk of malaria is higher, the light can get bad quickly, it can be excessively hot, wet and muggy, the animals are dispersed, drinking from seasonal pools or puddles rather than the waterholes.
On the plus side, the visiting birds have arrived in their summer plumage, the young antelope are everywhere and the abundant prey makes for exciting chases and kills. Summer also offers interesting weather. Epic thunderstorms can make for sublime photographs.
If you are visiting for the first time, I think winter or early spring is undoubtedly the best time to visit Southern Africa. If you have more time and are prepared for some hardships, then summer and autumn can be magical, especially in the dry Kalahari desert.
One thing to note when planning, particularly in the popular South African parks (not important elsewhere), is the local school holidays. Try and avoid those periods because accommodation becomes scarce and the parks very busy.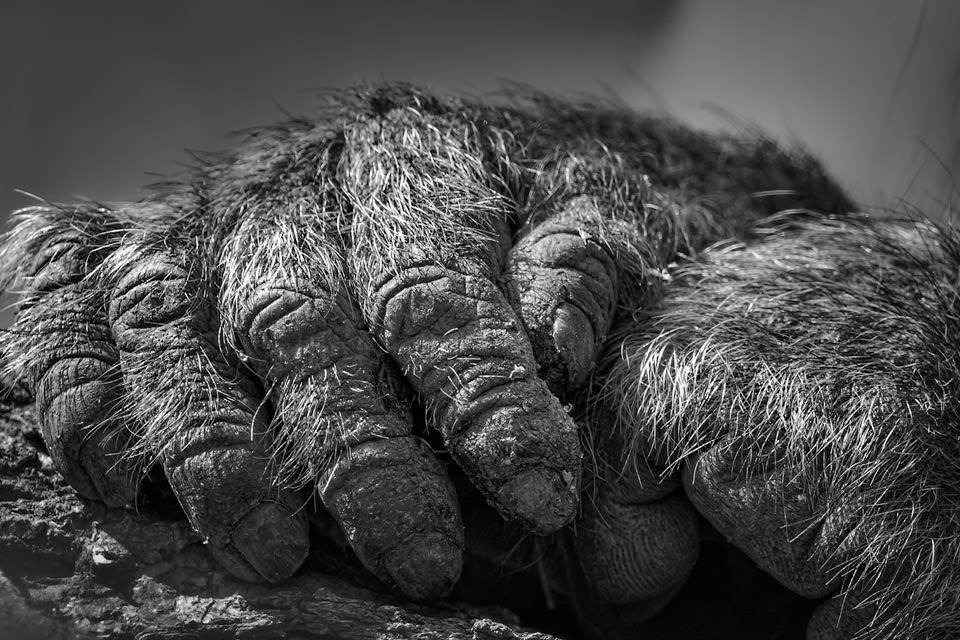 Target Species
If you are new to Africa and the wildlife here then you are in for a fantastic treat. There is SO much to see and enjoy. If, however, you want to take great pictures of it then it really does help to do some research and to make some decisions on what species you want to target.
There is a wide variety of wildlife but they are often specific to particular areas. For example, there are no Impala or Rhino in the Kalahari and no Springbok in Kruger.
Behaviour
It never hurts in wildlife photography to have a basic familiarity with animal behaviour. It could be a good idea to do some research on your target species before your visit.
You may, for example, chance on a pride of lion sleeping in the early morning sun. While it's cool they will lie there but as it gets hotter they will almost certainly be forced into the shade.
It's very likely that there will be a short opportunity to photograph them yawning (frequent yawning indicates they may become active), interacting and walking to the shade. They will stay in the shade the whole day, you can pretty safely leave them and come back later at around sunset and go off to find something else for a few hours.
Knowing how your target species is likely to behave can ensure that you are in the right place at the right time.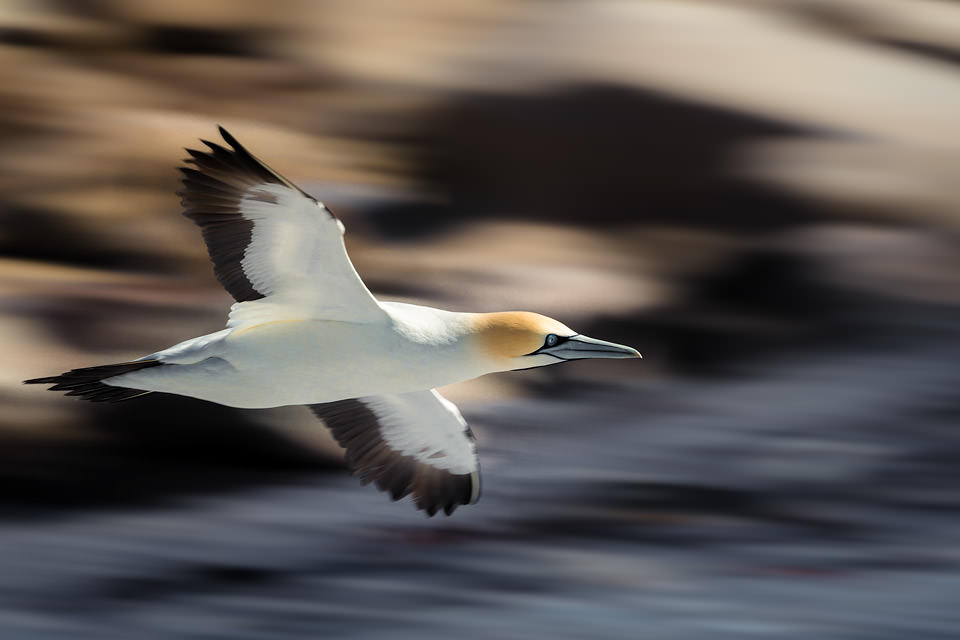 Of course, you may well be on a guided safari and in this case, your guide will know the best places to find your target species and, if familiar with photography, the best place to put the vehicle too.
Batteries & Charging
With space in your bag at a premium, it is important to pack light and very intentionally. Many safari destinations are extremely remote. It is often the case that electricity will be supplied from generators and solar panels. In many camps, the generator will switch off at night (noise). Be prepared for this and take along some extra batteries, you may have to charge up during the day while you are also out with your camera.
Backup camera
A backup camera body might be a luxury, but it may also be a vital piece of equipment when your main body fails on a once in a lifetime trip. There are few things more gutting than your camera failing on day three of a two-week photography trip.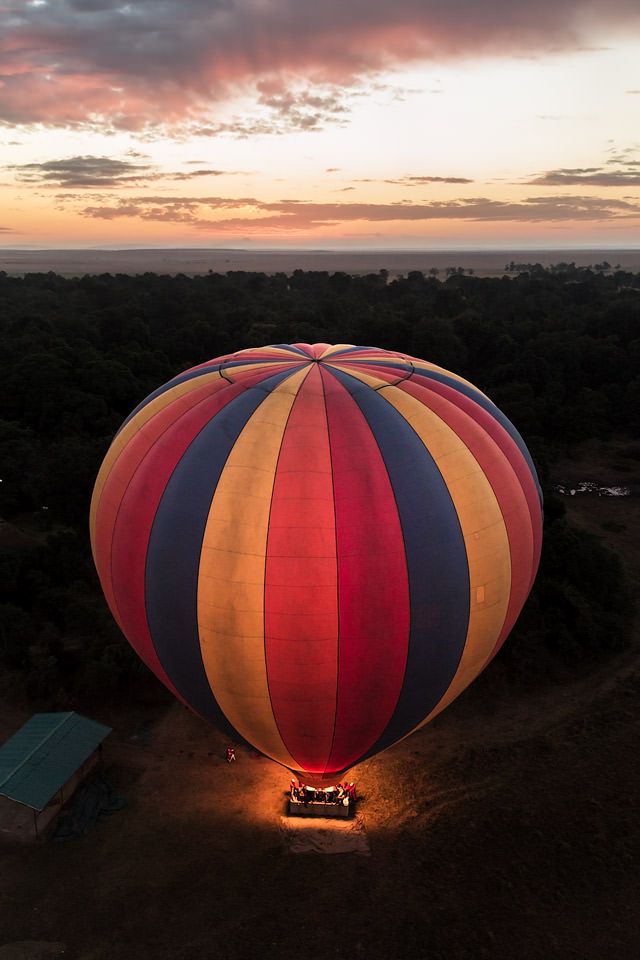 Memory cards & laptops
If you are on a long trip then take plenty of memory. Even if you are generally a conservative photographer and shoot sparingly, it is not unlikely, when faced with a multitude of new species and sights, that you will shoot thousands of images in a day. If possible, try to backup your images daily using a small laptop and external drive. You don't necessarily need to cull and edit the images but it certainly helps to have a laptop for two crucial reasons.
1. Disks with card readers are dangerous if you take more than 10,000 images they can overwrite the earlier shots because the numbering may start again in your DSLR. You will not be aware of it until it is too late. This has happened to me and it is not fun.
2. Sometimes, reviewing a few shots can help you to rethink or improve how you are approaching a subject. It can be very disheartening to get back home and realise you made the same mistake over and over during your trip.
Lens support
It may not be easy to bring a gimbal head and tripod and I certainly do not when traveling by air. Instead, it's better to bring a beanbag. While not strictly necessary, you could use a folded up coat instead, it makes it possible to take astro or landscape photos using long exposures.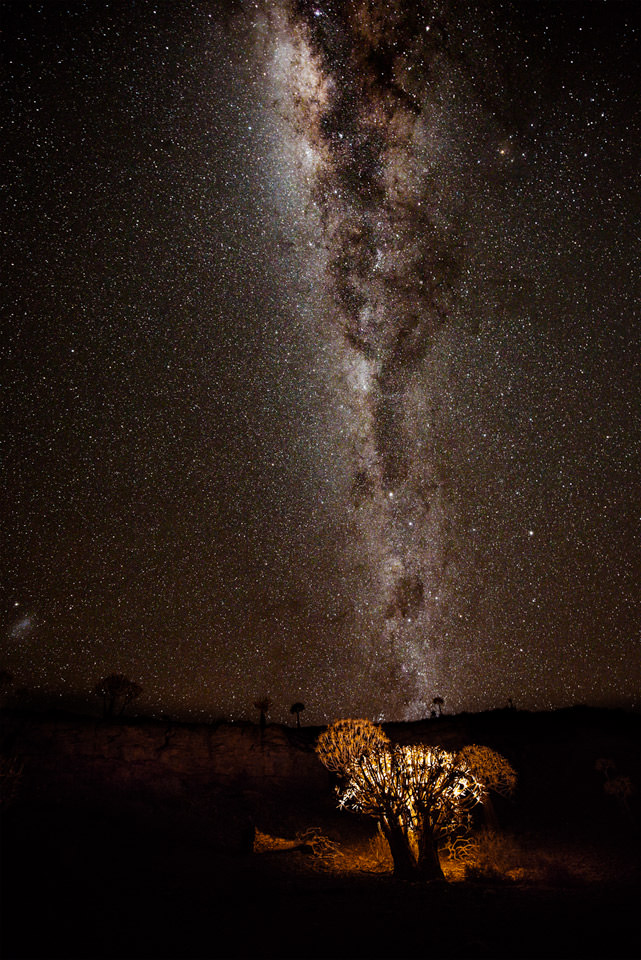 Flash
Travel with a flash will largely depend on the remaining space in your bag and your research. If you will be out at night you will absolutely need a flash, although at a pinch the vehicle spotlights will probably be adequate. The rest of the time, I don't feel it's necessary but it is rare that I don't bring one along just in case!
Cleaning and changing lenses
I generally try not to let dust, dirt, and rain worry me too much on safari. Hopefully, your camera can handle the conditions. That's not to say that I am not careful with my gear, I just don't want to let the urge to baby it to get in the way of actually using it.
Your biggest enemy is likely to be dust. If possible, try not to change lenses during a game drive and bring a light jacket or old soft shirt to throw over the equipment when not in use. It will help to keep the dust off and also keep it cool and dry.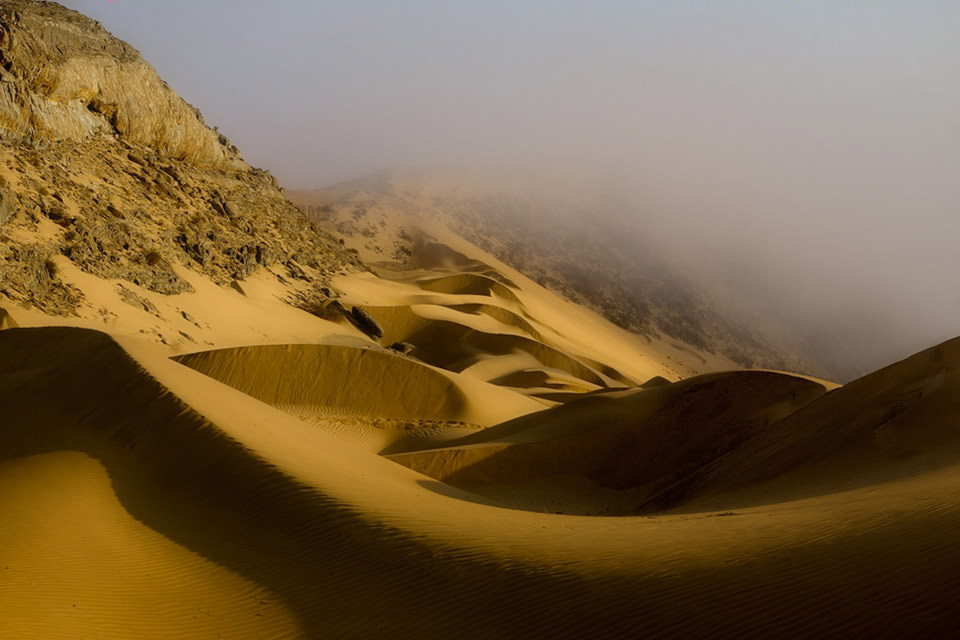 If you do need to change a lens, then use a blower around the lens mount first.
Dust can be extremely fine, almost invisible, and often feels 'soapy' to the touch. Take particular care with equipment that is not 'weather sealed' At the end of each day I generally spend fifteen minutes checking and cleaning my equipment.
Rentals
Finally, I want to mention rental gear. South Africa and Kenya are wildlife photography hotspots and there are many reputable companies offering lens and equipment rentals. Generally, you can pick these up in the major cities or even collect them at the airport with prior warning.
Renting can be a great way to ensure that your equipment is tailored to your safari. The rental companies should be able to give excellent advice on the best gear for your intended trip.
My Ideal Bag Self Driving:
● 2 x Full Frame Camera
● Crop Body Camera
● 400mm F2.8 + 1.4 TC + 2.0TC
● 70-200 F2.8
● 24-70 F2.8
● Tripod & Ball Head
● Flash + off camera cord
● Polarising Filter
● Cable Release
● Cleaning kit
● Memory Cards, extra batteries & MacBook Pro 13"
My Lightweight Kit
● Crop Camera
● 100-400
● 16-35 F4
● 1.4 TC
● Flash + off camera cord
● Polarising Filter
● Cable Release
● Cleaning Kit
● Memory cards, batteries & Hard Disk with SD card Slot.
---
Will Goodlet is a nature photographer and writer based in South Africa who enjoys traveling to remote and dusty corners of Africa with his Landrover, Basil. Mainly just to see what's there.