What Makes a WordPress Photography Site Fast?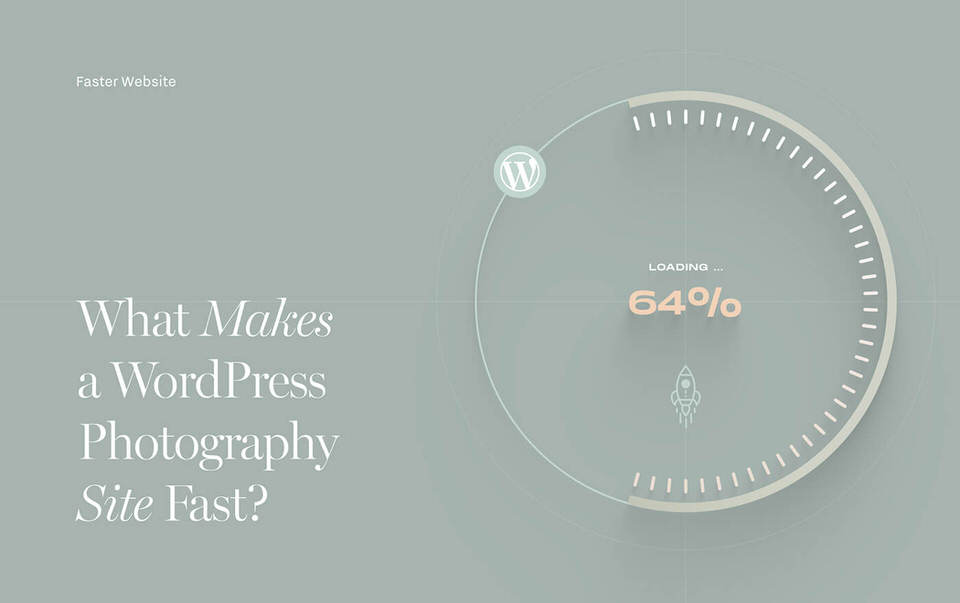 Running your own photography business is a dream come true – flexible hours, creative work, full control over the projects that you work on. Right? Yet, there are so many hats (or pants) that you need to wear as an entrepreneur. You do your own shootings and editing, marketing and sales, blogging and SEO, accounting and finance. It's a lot of work and you're doing it to your best possible knowledge. Yet, here you are – pouring your heart and soul into all these areas, following tutorials and advice from leading professionals out there – but inquiries still don't come.. or they do come, but not at the pace and in the proportions that you were hoping for.
Why? What's wrong?
Well, you may be overlooking one important factor – how fast your website loads. According to a study conducted by Google, around 53% of users will abandon your website if it takes more than 3 seconds to load. Crazy, right? Well, a survey by Kissmetrics concluded that a 1-second delay in page response can cause a 7% decrease in conversions (inquiries). Every second counts, as it affects your potential revenue and online brand discoverability (read as Google ranking).
I know that optimizing site loading speed can be troublesome for some photographers, due to your strong desire to keep photos in high resolution, so they look perfect on 5k, even 8k monitors. However, stats show that over 50% of your potential clients will check your website for the first time on a mobile device. They'd come from Instagram or their Facebook app. So you need to be prepared to wow them, even on a tiny phone screen.
In this article you'll discover what are the main components that make a photography website fast. Also, I'll share some tips and tricks that will help you identify your website's weak points, so you can focus on fixing them and speeding up your site's loading time.
Why site speed is important?
Let's face it, no one likes slow websites. When we access a site, we expect it to load fast and provide the information we were looking for. Here are a few main reasons why site loading speed is so important:
SEO – In 2018, Google announced that site speed will be a ranking factor for mobile visits. This means that if you have a fast website, you have better chances to rank higher in organic search results. This is also true if you are using paid ads on the Google Ads platform.
User experience – a slow website = bad user experience and frustration. Consequently, you might end up losing a lot of traffic, just because your website is not working properly and takes forever to display your content. Users aren't that patient to wait for 10-15 seconds, and if you pair that up with a slow internet connection – they will never get to see your beautiful work.
Sales – obviously, if users don't get to see your site, they won't book you. Hence, a slow website will significantly hurt your revenue. To calculate the approximate impact of site speed on your business, use this handy tool created by Google (see example below).
Example: Let's suppose you have a photography business and most of your inquiries are coming through your website. You have around 100 visits per day, your site loads in around 4 seconds, you charge $1,500 per session and your conversion rate is 0.7%.
If you fix your site and make it load in 2 seconds, you could increase your annual revenue by around $24,000. Shocking, right?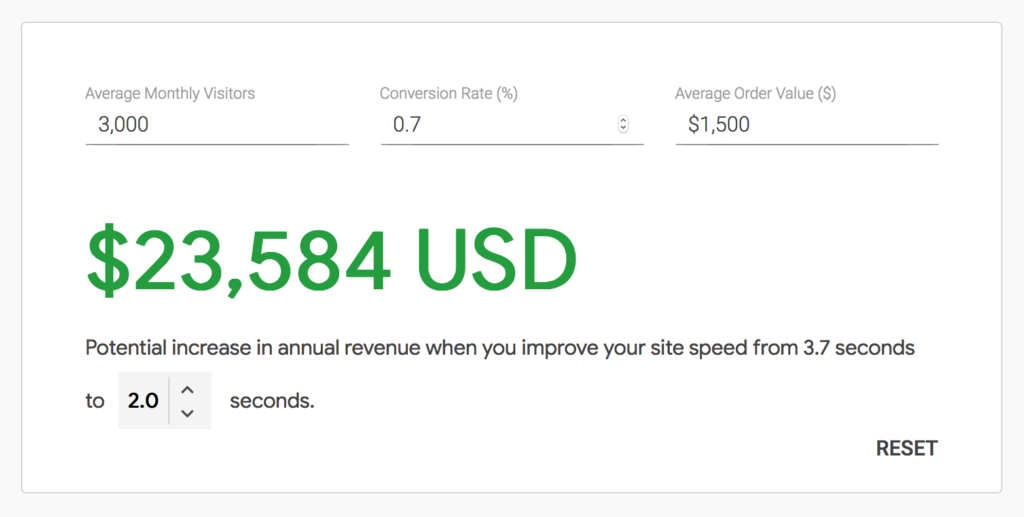 What impacts site speed?
There are multiple elements that could influence your website's performance and loading speed. I'll explore 6 main factors that impact a WordPress photography website, as that's what we work with here at Flothemes.
1. Hosting
If you choose WordPress to power your website, you will need a hosting provider. Don't go for the cheapest solution, think of it as a key business investment for your brand. A reliable, fast and secure hosting solution will pay off long term, you've crunched the numbers already in the previous section.
When deciding which hosting company to go for, choose based on these criteria:
Performance – your hosting should be fast and provide options for further optimization. Before going for a specific provider, test a few photography websites (random or your favorite ones) for speed. Pay attention to the 1st request completion time in the Waterfall report. The lower it is, the better. Then check who is their hosting provider via a service called Whois.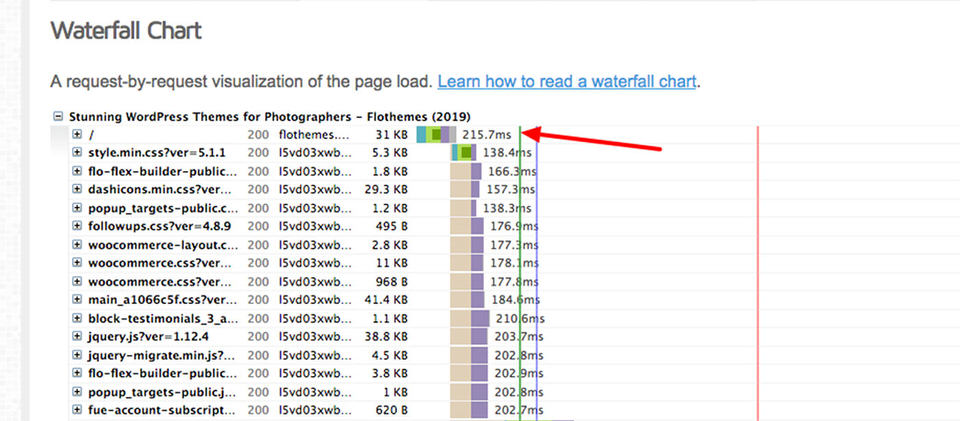 Server location – make sure that your provider offers servers in multiple locations and choose the one that is closest to your visitors' geographical location. If you have a vast amount of images on your site, which is a common thing for photography websites, consider a CDN (content delivery network) and check if your provider offers this option.
Features – consider these important options and perks when choosing your provider:

one click WordPress install
fast SSD drives
storage space > 10GB
SSL certificates
CDN
Backups
Migration options
Customer support – reliable providers offer professional support via multiple channels: live chat, emails, ticketing system. Read online reviews and see what users are saying about their experience with customer support. Test their response time, availability and if they cover your time zone by using their chat options.
2. Themes
Although themes are mainly used to represent the visual appearance of your website, they can also have a major impact on your site performance.
The market offers a huge variety of so called "multipurpose" themes that can be packed with lots of plugins, scripts, slideshows and elements you may never need. All these can affect your loading speed, hence it's important to choose a theme that is balanced between strong design and optimized performance.
For example, we, here at Flothemes, pack our photography WordPress themes with a minimal amount of scripts and 3rd party services to keep them light and fast right out of the box. They also work efficiently with most WordPress speed optimization plugins, to help you further speed up your site.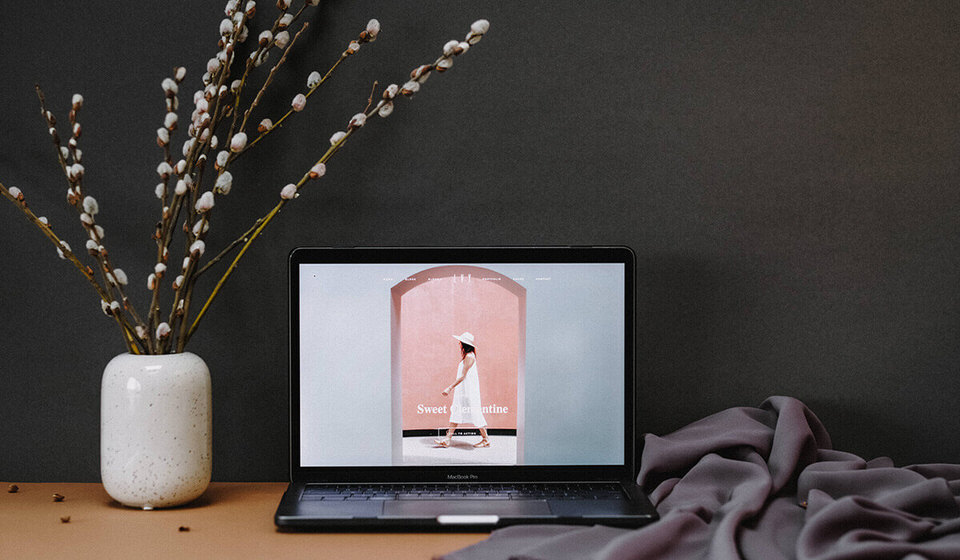 3. Plugins
Plugins can offer you extra features and website functionality. However, you need to be careful, as they also add extra size and requests to your website, making it load slower. We've seen tons of cases when a website is bloated with plugins which generate negative effects due to the large amount or conflicting functionality.
Here are a few tips for better plugin management:
Try to use only a minimal amount of plugins
Try to combine plugin functionality. Use a premium all-in-one solution to replace a few free plugins.
Use built-in gallery options (Gutenberg, Flothemes, etc.) if you don't need extra gallery features
Get rid of plugins you don't use any longer or those that are outdated
Always keep your plugins up to date to avoid security vulnerabilities
4. Mobile friendliness
Since more than half of visits on the web are occurring from mobile devices – a fully responsive website is a must these days. And I'm not talking about basic responsiveness, rather offering a pleasant, smooth and impactful experience for your mobile users. Consider even hiding minor elements on mobile, that you show on desktop, if it makes the page too long, heavy, complicated or distracting.
Remember the stats that I pointed out at the beginning of this article? Around 53% of mobile visitors will leave a mobile page if it takes longer than 3 seconds to load. That same study concluded that if a page's loading time increases from 1 second to 10 seconds, the probability of mobile visitors bouncing grows 123%.
Tip: Test how mobile friendly is your website here and how fast it loads for mobile users here.
5. Images
The struggle of preserving every pixel of your photo, while at the same time keeping your website light and fast, is real and painful. Quality imagery is the business card of any photographer, it's no surprise so many of you end up uploading enormous amounts of GBs online, when posting a gallery from a client session. Most of the times this is due to lack of SEO knowledge, so I'm glad you're reading this article now, as you're one step closer to fixing this issue.
Here are a few steps you need to follow to optimize your images, to improve your site's loading time:
Compress your images with tools like JPEGmini to reduce the size of your images while keeping their quality.
Use appropriate image sizes. No need to upload full-screen images for small sections on your site, most theme providers will offer you a list of recommended image sizes for your website.
Use a caching solution – you can cache your static assets (images, CSS, JS files) so returning visitors can experience better loading times.
Consider a CDN – use a content delivery network if you are willing to post a vast amount of images on your site
Try JPEGmini Pro For Free Now!
Consider lazy loading – this option provides a better user experience by loading non-critical images when they are needed (for example, when you scroll down).
6. Third party services
Consider using a minimal amount of 3rd party services and delete those that you no longer need. Some of these may be:
Live Chats
Social media like/share features
Social media ads (Facebook pixel, Pinterest pixel, scripts from 3rd party analytics tools, etc)
Analytics services (Kissmetrics, Mixpanel, Piwik, etc.)
Heatmap services (Hotjar, Crazy Egg, etc.)
Popup and form builders
Email automation services
The bottom line
Keeping your photography website light and fast is not an easy task for sure, but if you follow most of the recommendations shared in this article, you will not only have better chances to get discovered by Google and rank higher in organic search results but also get noticed for a smooth and pleasant site experience, which of course impacts your ability to convert site visitors into paying customers. Good Luck!
---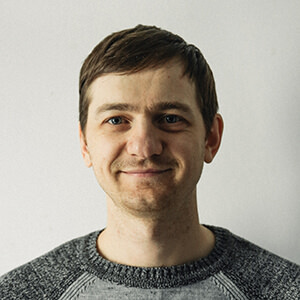 Igor Pisov is the SEO Expert at Flothemes. He has been helping the brand and customers with their SEO efforts. When he's not working you'll find him hiking, listening to music or traveling around the European continent.