1001 Set-ups From Your Home Studio
Working in a small space doesn't have to mean limiting your creativity. Use these tried and true hacks to create infinite possibilities in any space.
As portrait photographers, it's our job to create meaningful, unique images of our subjects. Often we are faced with limited studio and storage space; creating new environments becomes a challenge and doing so inexpensively, even more so. Even if you do have space for set pieces and props, your style may not lend itself to needing all the extras. I don't generally use a lot of props, my work is fairly minimalist in that sense, but I do like to add texture and colour, highlight aspects of each person's personality, suggest a context and create a mood.
Over the years I have, through facing one challenge or another, learned to create variety in my portraits without breaking the budget.
1.Backlight your backdrop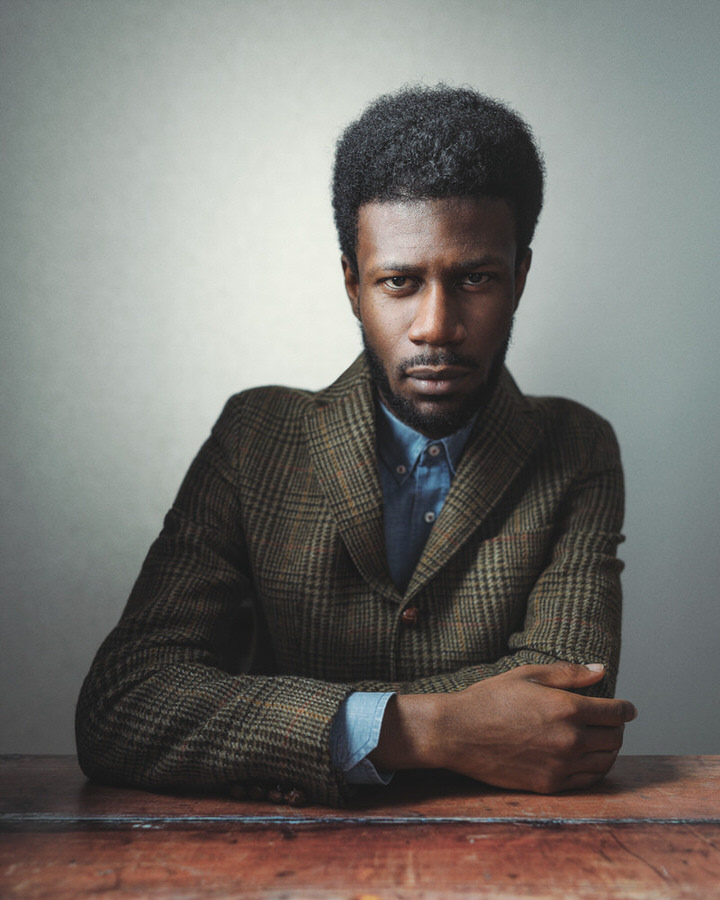 Seamless paper was not designed to be lit from behind, but that doesn't mean you shouldn't try it. For this portrait, I used a standard roll of seamless paper, which you would normally light from the front, and lit it from the back. The result is a subtle textured vignette on a background that otherwise would have been flat white or grey.
2. Layer up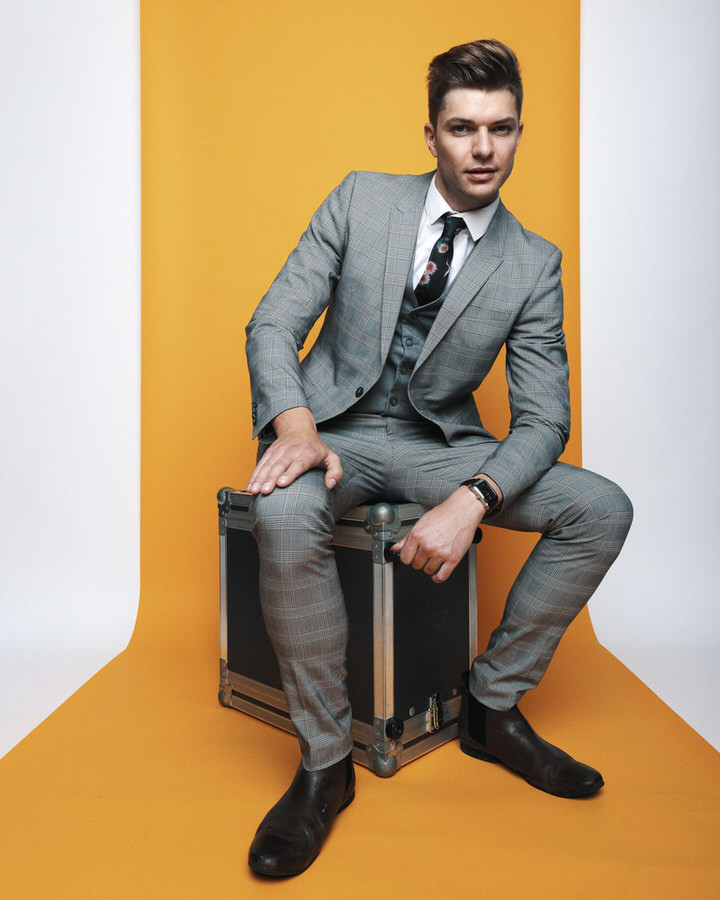 We all use seamless paper. You can add colour and dimension to your work by mixing different colours of paper in your background. For this shot, I wanted to create a graphic feel and add colour to the set, but I didn't want the whole frame to be yellow. I had the idea to just add a stripe of yellow down the middle and was able to create the look I was going for.
Try JPEGmini Pro For Free Now!
3. Anything can be a prop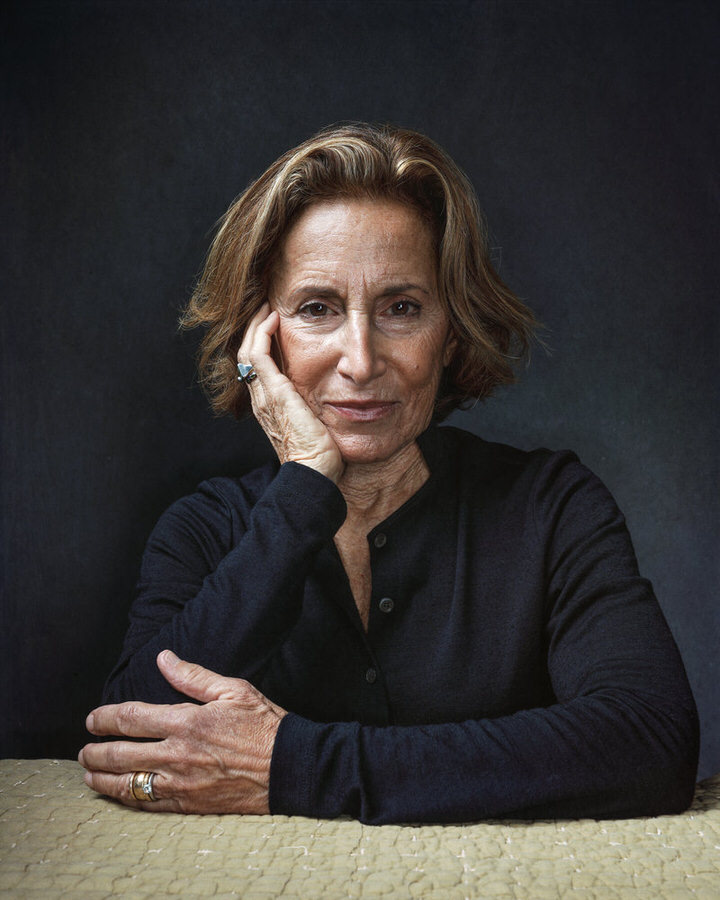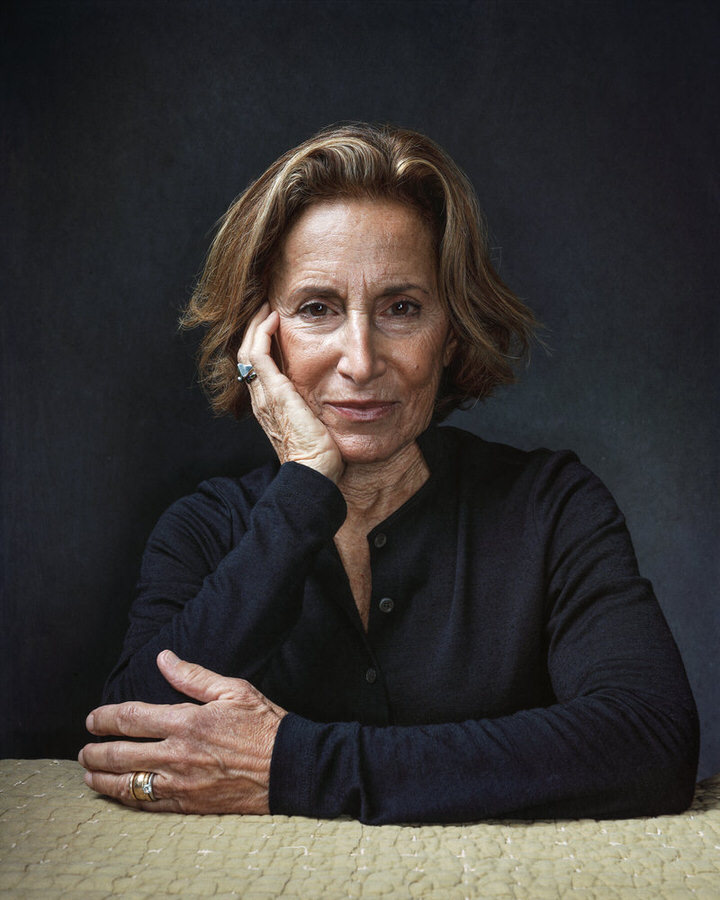 Take a look around your space or whatever space you happen to be in. Try to look at objects in a new light and think about using them in a different way. I was working in another photographer's studio and wanted to create some texture on the table I was using. There was a bedspread folded up in the corner that caught my eye, I put it over the table, and it added tone and texture that complimented my subject's colouring.
4. Small backdrops are not just for food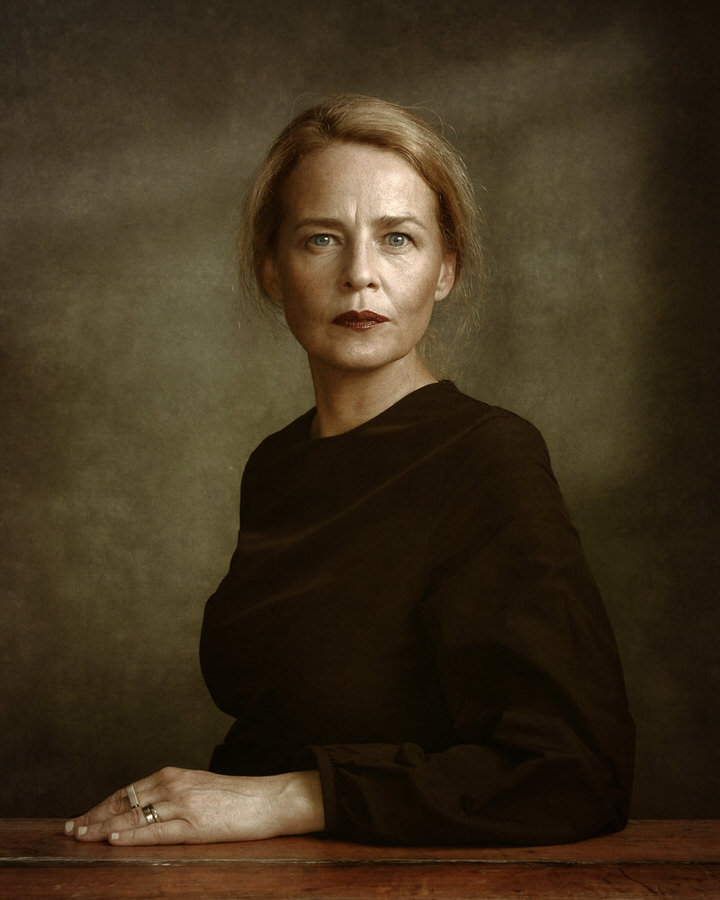 A while back I stumbled across Black Velvet Styling. While these high-quality printed patterns are most commonly used in food photography and shot from above, I had the idea to use them to create variety in my portrait work. Always using the same table is boring and table drops are a quick way to change something from a farmhouse table to a marble slab. I like to use them in any shots that have a table and sometimes hang them behind the subject to create a frame within a frame. I have several of these and they store in an A1 folder taking up very little space and creating infinite possibilities.
5. Be on the lookout
Always keep an eye out for alternatives. A clever way to create different looks is to be on the lookout for unconventional objects. Ideally, these objects don't take up space, don't require careful handling, or need a special stand. Find a piece of plastic, fabric or canvas and hang it off a pole and you've got an interesting backdrop.
Ex. 1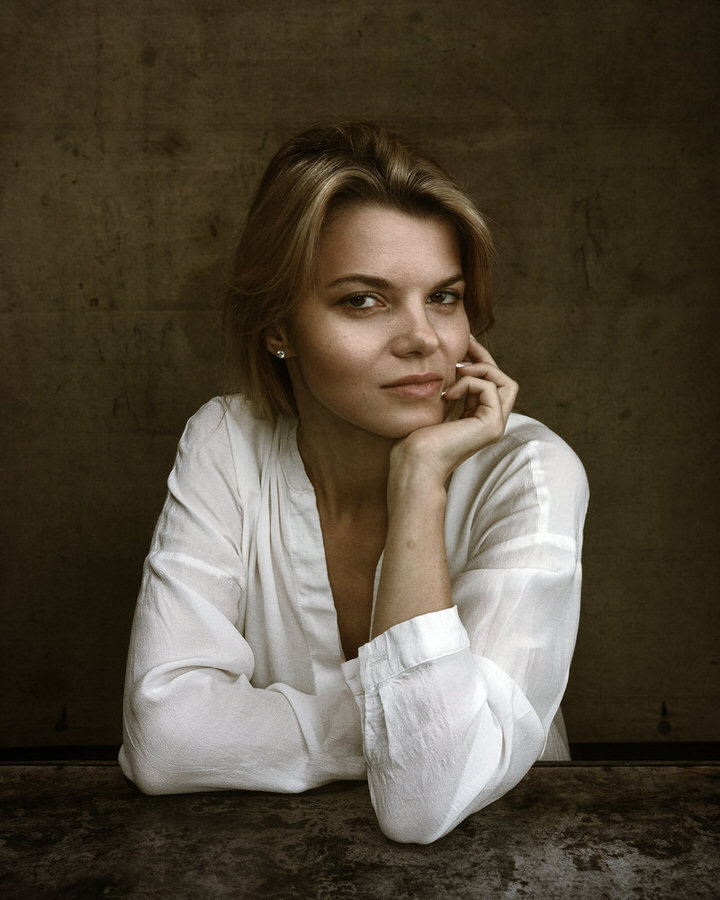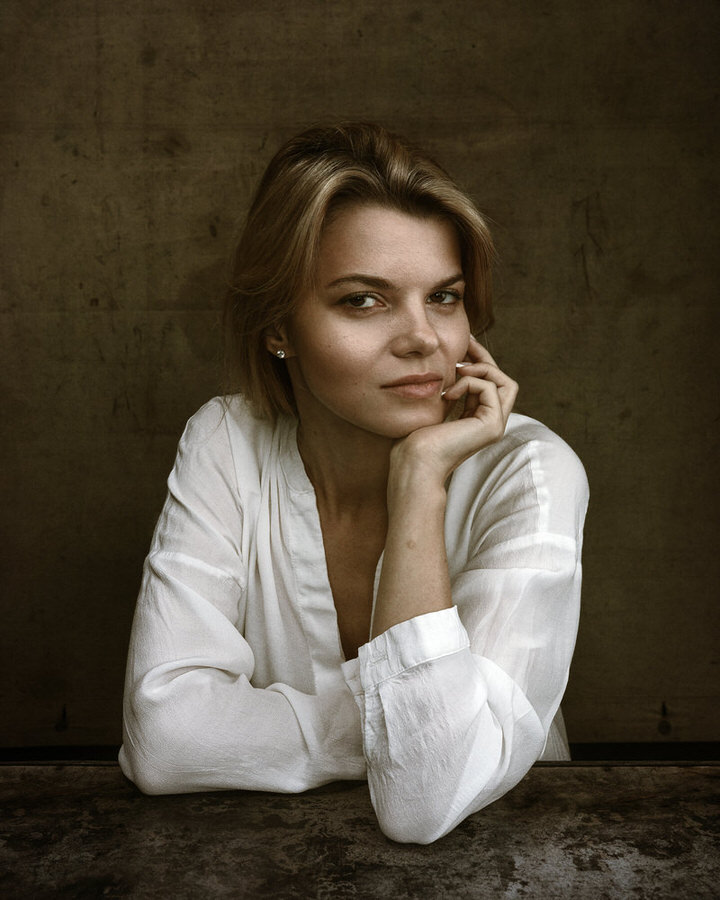 For this image, I was searching for canvas on eBay when I came across this dirty, used and worn piece from a military field hospital.
Ex. 2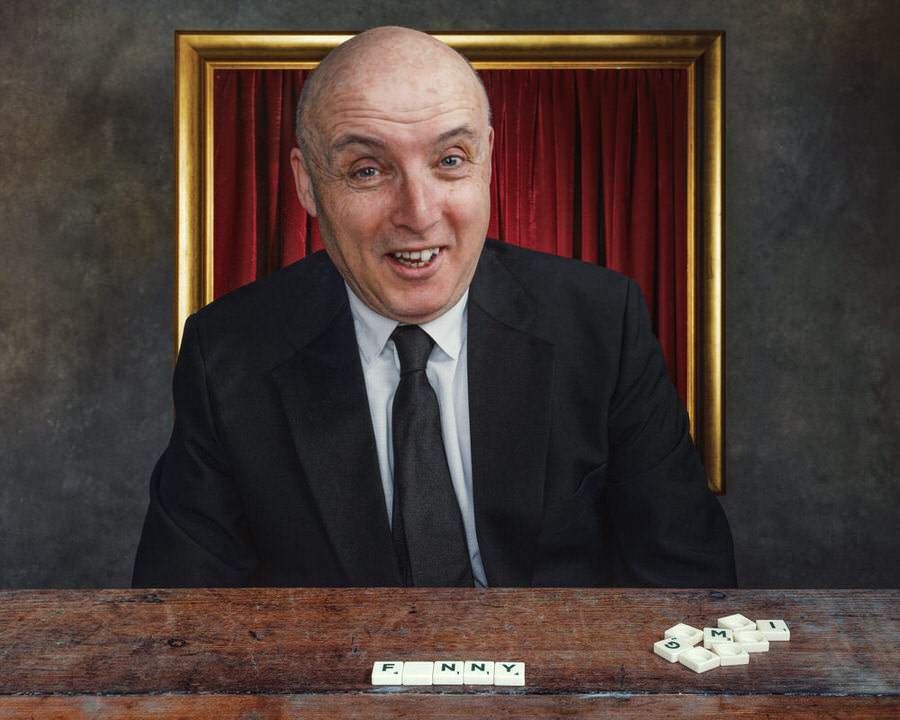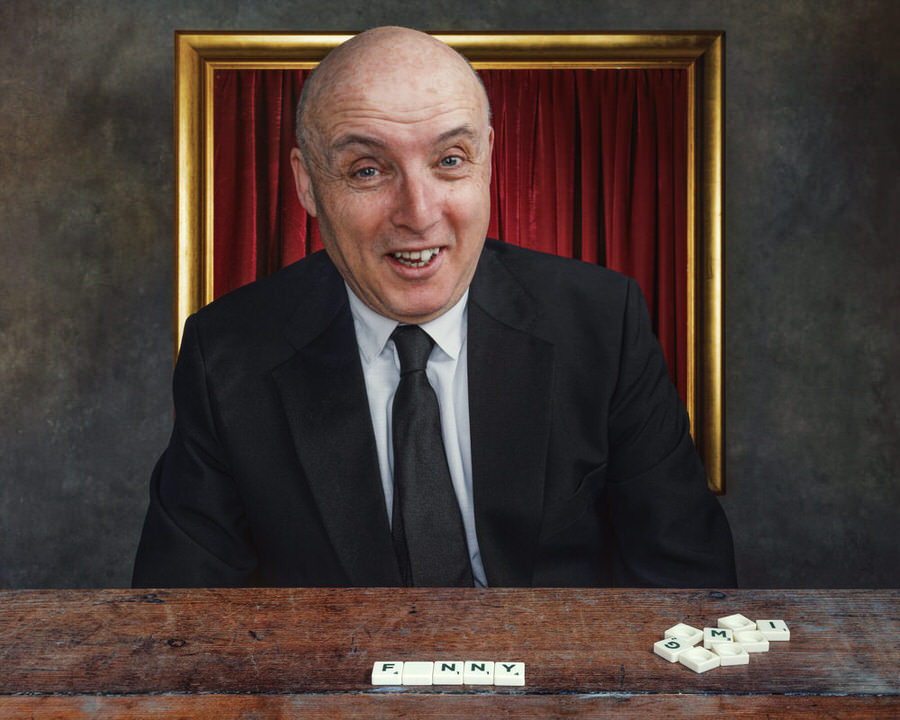 I found the picture frame for this shot in a skip and found the fabric for £4.99 on Amazon. I wanted the tabletop to be reminiscent of a stage floor and so I chose this print from Black Velvet Styling.
Ex. 3
In this portrait, the frame on the table is from a junk shop. I also used two Black Velvet prints, one on the table and one to create a frame within a frame as a backdrop.
Making your work stand out doesn't require building a huge set or spending a lot of money. The simplest and most economical way to create a different look is to creatively use what you already have. My advice is to start small and implement just one of these tips the next time you take out your camera. Play around and then study your results. It's important to think about what's working and what's not and then build on that. Let me know what you think in the comments section below.