3 Reasons Why Saying "Yes" To Free Photography Work Will Build Your Business
What would you say your most valuable asset is as a photographer?
Is it your camera and lens collection? Is it the relationships you make that turn into new clients? Your skill with a camera and editing? Your network?
Although many of these things are valuable assets as a photographer, none of them can compete with the single most valuable asset for all business owners: Time. And the truth is, we're probably not giving away as much of it as we can, because we're afraid we will undervalue ourselves.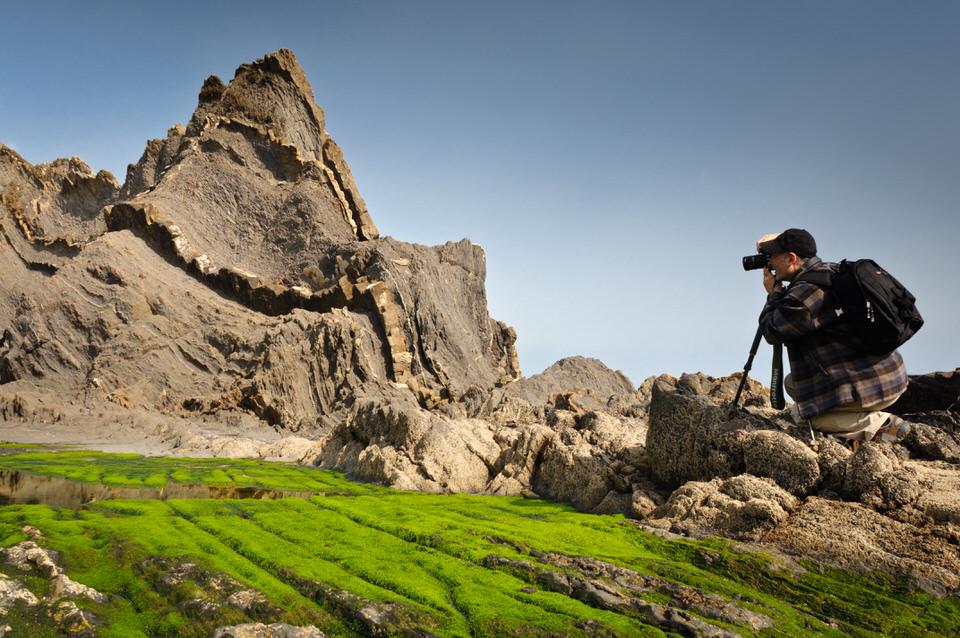 Often times as photographers, we respond to the idea of freely donating our time and hard-earned skill as an artist to someone with a negative reaction. "Why would I work for free?" Whether you run an established business or if you're just getting started, this idea is somewhat counterintuitive to making money and building your business… but it could, in fact, be the very thing that catapults your success.
While these four tactics will not always work perfectly for everyone, these tactics actually work better than you would think, and have built the careers of many photographers and entrepreneurs in industries outside of photography as well.
There are 3 incredibly compelling reasons that utilizing free work may do better than you believe:
To start a new business
To expand into new markets
When it's "Win-Win"
Starting your business
You've got a camera, you know your way around Lightroom or Photoshop fairly well, and you can produce some really nice images… but how do you start making money from this skill set? The answer? Work for free until you can start charging. In an ideal setting, this means that you have fallback income to help you continue making payments like rent or food while you pursue your photography business.
In order to get your photography business started, you need to create a portfolio of images for clients that have "paid" for your work. The best way to do this is by offering free sessions or photo projects to your friends, family, or local business (depending on the market you are trying to capture) for free, in exchange for them posting about your session and how much they enjoyed it on social media or another channel.
When new leads come to you from these posts, you can charge your standard fee instead of doing it for free.
Expanding into new markets
If you're already an established photographer, but you would like to diversify your portfolio and create another revenue stream with a different genre of photography, one of the easiest ways to do this is by offering "free" shoots outside of your market.
Because work in the photography industry relies heavily on word-of-mouth advertising and relationships, this model works incredibly well. If you're offering free shoots to clients in a new market to build your business, people start talking. Once you have a strong portfolio in that market, you can ask the clients you worked with "for free" to recommend you to their friends in the same industry or genre, but without mentioning that you worked for free.
Then, as new clients come in, slowly ramp up your prices over time in order to begin making real money from these relationships.
The "Win-Win" model
"I help you. You help me." Often times, it's easy to see "free work" as a win-lose situation – but smart entrepreneurs can twist these situations into lucrative opportunities.
Say one of your local businesses asks you for free photos for some of the new clothing coming into their store. Initially, you think that it would be best to decline. "Well, I'm already charging $500 for this type of work. Why do they think I can just do it for free? Exposure doesn't pay bills…. etc…"
But you, the savvy photography business owner, see an opportunity. Instead of working "for free," you decide to strike a deal with the local business. In exchange for your photos, you are allowed to choose the equivalent dollar amount in clothing for yourself or friends. (Although somewhat selfish, this often works.) In addition to the clothing, the local business agrees to give you, at minimum, five shout outs or tags on Instagram as well as the contacts for any of their business owner friends, to whom you can pitch your service. A fair trade for a fair amount of work…
And if you do an amazing job? Business owners are connected to each other, and they always talk. Since you didn't technically work for free, they aren't going to tell other business owners that you will work for free. Leverage the work you created for the original, local business and take it to other businesses. Raise your prices. Make money, repeat!
While it's incredibly easy to fall into the trap of "I'll never work for free/ exposure doesn't pay my bills/ I need to pay rent so I have to charge," the photographers who earn the most are the ones who shoot the most, and shoot the right things – even if they are for free. Being seen and heard and having attention on your business and brand goes a long way, and if you can deliver on the promise of five free shoots, you can set your business up for a lifetime of paid shoots without a problem.
---
David Talley is the Director of Marketing and Community for Picr. If you'd like a 30-day free trial of Picr, click here.