7 Ways to Provide Extra Value to Potential Clients and Turn More Inquiries Into Bookings!
We've all heard about the importance of creating a great and unforgettable client experience. Sure, it is super important, however, I feel we often forget to create an equally amazing pre-client experience. Creating this amazing experience even before your client spends a dime on you will actually motivate them to book quicker, enjoy the booking process or even spend more on your services down the road!
Here are my 7 favourite ways to wow my potential clients or customers even before they book anything with me!
1 | Be extra kind
This may sound super cheesy, but in the very first email I send out to a potential client, I always make sure to be extra friendly and show my gratitude for the inquiry. If they took the time to tell you about themselves or their wedding, make sure you talk about those specific details. They are most likely super excited about their big day, so you should show as much enthusiasm! Have you photographed a wedding at their chosen venue in the past? Tell them how much you looove that venue! Congratulate them on their recent engagement and comment about how cute their love story is. The more personal you can make this email, the less it will sound like a robot sent it and the more special your potential client will feel (because you've spent that extra 5 minutes crafting a personalized email).
In a world where most emails are automated and un-personal, receiving an email like that really does make a huge difference. Remember, that bride or groom contacting you probably has sent out another half dozen emails to different photographers. If your email stands out from the rest because it was extra sweet, there's a higher chance you're going to be the one to get a reply!
2 | Meet in person (or at least virtually in person)
In my first email, I also always offer to get together in person. I usually suggest a local coffee shop, that way we meet on common ground and I can make sure to pay for their drinks. Again, this simple gesture adds a ton of value! Meeting in person also gives you another opportunity to stand out from the rest. Make sure to ask questions and genuinely (key word here!) be interested in learning about who they are. Don't make this meeting a sales pitch, make this about getting to know each other on a more personal level. Often times when I meet with my potential clients, we end up chatting for over an hour about a million and one things other than the reason that brought us together (hiring me!). Find something you have in common and roll with it. If they leave that meeting feeling like they just met a friend, that emotion will play a huge role when it comes to choosing who to hire!
If you can't meet in person because you don't live in the same city, or even the same continent, make it a point to at least chat over a video call. This personal interaction will have a similar effect to meeting in person. When this happens, I'll also send out a digital $10 Starbucks gift card by email with a nice note (Enjoy this coffee date on me, as we can't meet in person!).
3 | Answer their questions before they ask them
This kind of added value can be used throughout your client experience, however, I truly believe it's extra important when your potential client is choosing which photographer to hire. Once again, this kind of attention will make you stand out from the pack!
On my blog, I have a collection of blog posts that are geared towards helping the future bride and grooms. The reason I keep this information on my blog is that if it's there, I can also repurpose it as Pinterest content or Facebook content and therefore drive even more traffic to my website, help my SEO, etc, (but that's a whole other discussion!). If you don't have a blog, no worries friend! You can still use this method by creating PDF documents to send directly to your potential clients.
Throughout the booking and pre-booking process, I send them links to these useful blog posts. These blog posts answer questions they might already have, but didn't ask, or even answer questions they hadn't even thought of yet. What does this do? This shows your potential client that you're knowledgeable in the field and adds value to your services above and beyond just taking amazing pictures.
On top of those blog posts, I also have an FAQ section on my website that answers shorter questions about the booking process, my gear, etc.

4 | Make yourself available to help
This is a big one. Make sure you tell the couple that you're happy to help and answer any question they might have! People are often too shy to ask questions, in fear of bothering someone or sounding silly. However, if you specifically tell this potential client to send you their questions, this opens the door and makes it easier for them to feel comfortable asking. I also give them my phone number (usually after we meet in person) and tell them to feel free to text or call me with ANY question!
5 | Get personal
After every meeting or conversation I have with potential clients, I always make sure to write a few notes about what we discussed. However, I won't only write specific wedding details and what the client's needs are from me. I'm also writing down more personal details we might have chatted about, like the name of their cat, or their favourite kind of wine. This may sound a little odd, but it does come in handy for me later on down the road when I want to be able to serve them even more! A great example of this is when I met with a 2017 couple last spring. We chatted about our pets and I asked her what the name of her kitty was. She told me, and I made sure to make a mental note of that to write it down after. Once she booked me, I sent out my customary client gift package, but in this one, I added a cute little kitty toy, with a handwritten note saying "A special treat for Sammy"! Just the fact that I included kitty's name, made it just that much more special and memorable.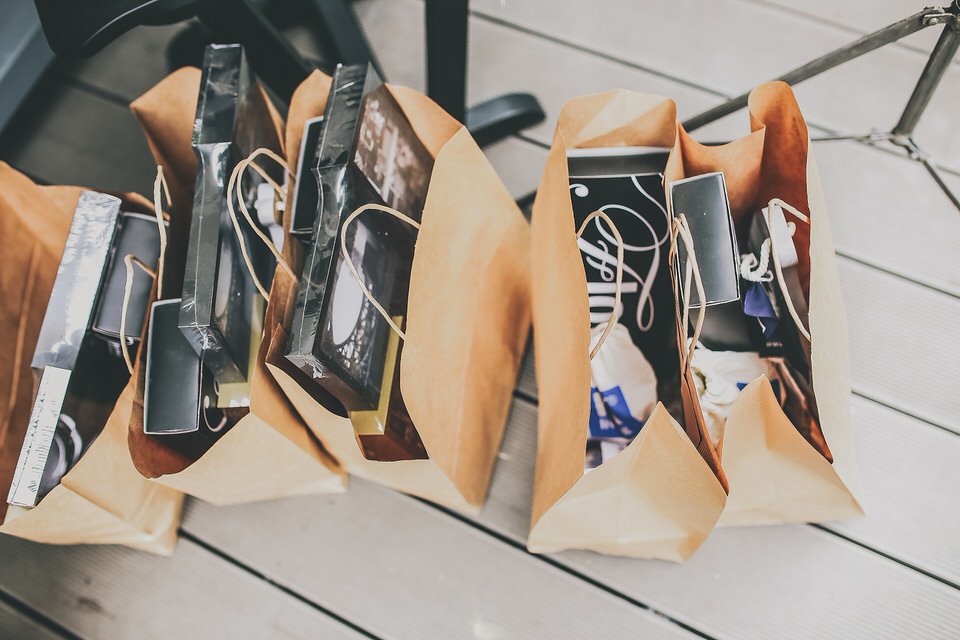 6 | Follow-up
Sometimes we feel like we might be bothering our potential clients by sending a follow-up email if we haven't heard from them in a couple days or weeks. However, I've noticed that people really appreciate these follow-up emails! Couples usually forget to reply because life gets in the way or your email just gets lost in their inbox – NOT because of their lack of interest in you. By following up, you're showing that you appreciate them and that you also genuinely care. Don't worry about looking needy or pushy. If your email is properly formulated and it's coming from a place of service, it won't come off as that at all!
7 | Continue to add value even if they don't book with you
You might be thinking – why would I keep spending my precious time on a couple if they aren't even going to book my services. Look, I'm not saying to continue throwing gifts and freebies their way weeks after they've left, but make sure you don't pull the cord seconds after they've told you they've chosen another photographer. Send a final email wishing them all the best and asking if there is anything more you can help them with. Other vendor recommendations perhaps?
Often times people choose another photographer either based on price, availability or compatibility. It usually doesn't mean they didn't like you! So if they liked you to begin with, they probably have friends and family members with similar interests. If you can wow them enough, they'll be super happy to refer you to friends and family who might then be your perfect match!
This is what I call a win-win situation! They win because you've given them valuable content and a great experience and you win because they are now sending great new referrals your way!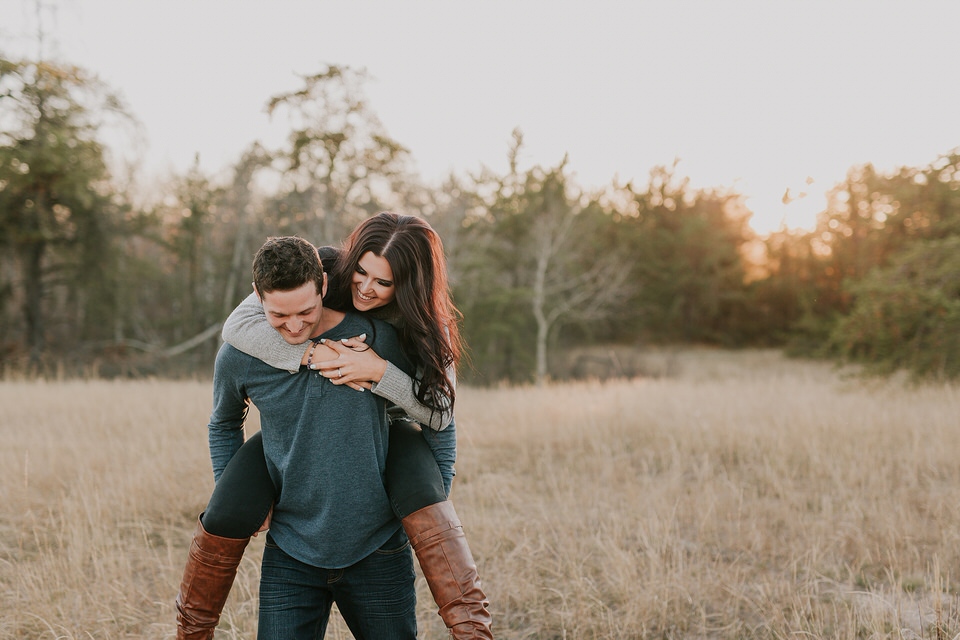 That's it! Those are my top 7 favourite actions to take in order to create an amazing experience even before the couple books you. Just imagine these potential clients thinking the following: "If this is the service I get before even paying for anything, how good will it be once we actually hire her/him?!". That's powerful. If referrals are the best kind of lead, you'll sure be creating a lot of those by treating people from a place of love and service.
What are you already doing to provide an excellent client experience? I'd love to know, tell me in the comments below!