8 Powerful Tips That Will Help You Sell More Photo Albums
I'm 10 years old and sitting on the same emerald green couch, my parents have had since their first home together, a couch they will never replace and will remain a centerpiece of our family's living room for many more years. Their wedding album is in front of me. It feels as big as I am, my body lurches forward as I try to keep it from falling off my legs, so I cross them in attempts of cradling this mammoth leather bound book between me. There are maybe two dozen photos inside, each one an 8×10 print slipped within a gilded edged page. My mother looks so young, her skin so smooth and her eyes so bright. My father looks like a child to me, without the moustache I'm so used to tickling my cheek, his face fresh and bright. I'm careful with each page, for fear of leaving my mark on their seemingly perfect wedding, all carefully packaged in a few photos that I will begin to memorize. I don't know when it'll be my turn, but I know I will want my own book like this one day.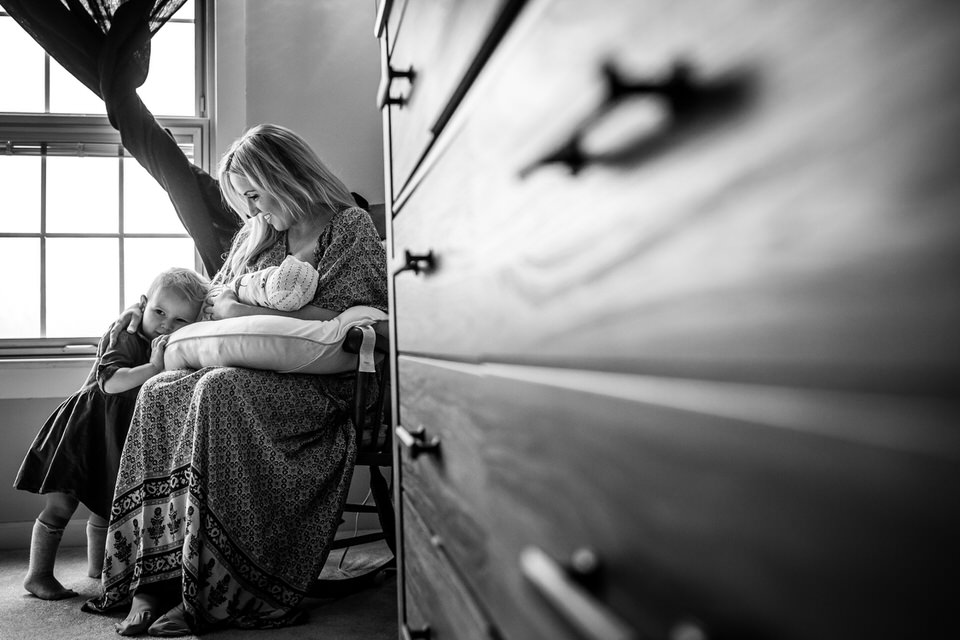 We aren't so far removed from the days of prints and albums and physical photographs to forget their importance. In fact, there are wonderful movements in the photography community urging the public to remember the power of print. The fight, of course, is the action itself. With the increase in files delivered, clients now feel overwhelmed, the once 36 exposures become hundreds, if not thousands and the call to action becomes more taxing for the photographer and the client. More options often mean more confusion, and with the huge shift in technology in recent years the options now seem endless. It's no wonder the photography community is now divided into those that have the time and energy to devote to album sales and those that can't be bothered. While I am a vehement proponent of print, I can understand how much "easier" it seems to leave this part of the business practice out. Nonetheless, it's disappointing to watch.
Clients today still have vivid memories of family albums like my own. The problem is that the cost of the wedding itself has gone up, and they now feel that they have to pick and choose what to budget for, and it's easy to push the album off until "later". As we all know the "push it off until later" mentality never works. For anything.
I have come up with a system that I believe will alleviate these pressures for both the photographer and the client. It's a process that I have spent a good amount of time crafting and has come to change my business and my life. I do NOT see myself as a salesperson, and generally photographers don't get into this industry to become that. I conduct all of my "business" as a PERSON, someone who is the same on and off the phone, someone who understands what it's like to juggle a million things because I am a human like anyone else going through the same roller coasters of life. Truly, if I can give one piece of advice to start, it's to approach albums sales in the most personal and authentic way you can. If you care about seeing your work live on beyond you, for future generations to discover and stare in awe and amazement at, that passion will come through. Believing in this work is half the battle. If you don't believe in the power of the printed photograph you might as well stop reading this now.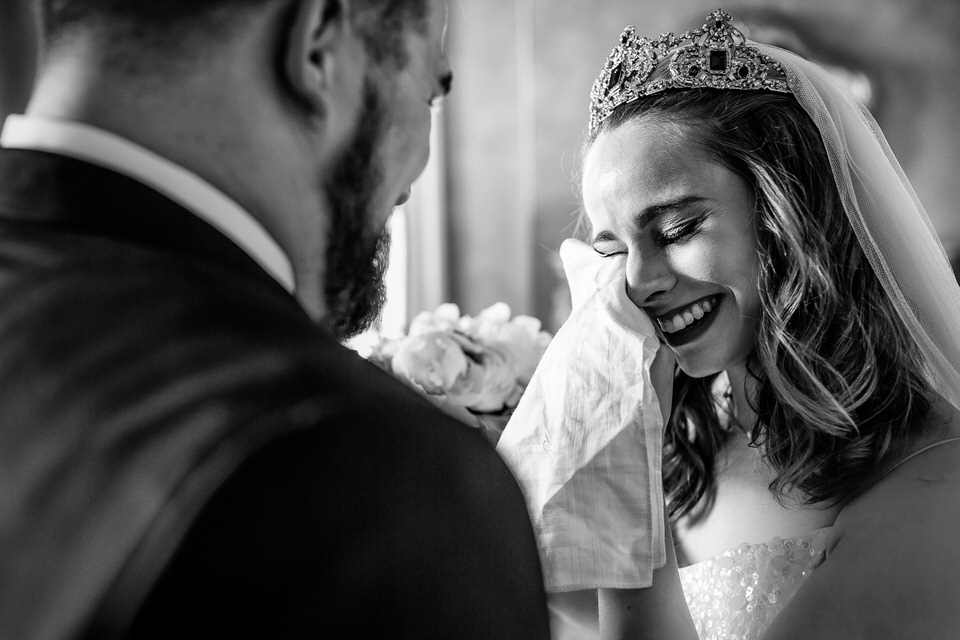 Now that you have realigned your thinking on what album sales could and SHOULD be, I ask that you accept a gift from me. I took the initiative to record my entire album sales process, literally downloading everything that I could write here and all the details that are crammed into my brain and spoke them out loud. I didn't do this for money or notoriety or attention at all. I did it because I believe we can elevate our industry. I believe that our future will see a rebirth in printed images and that instead of lost pixels we can have homes full of beautifully curated lives, beautifully preserved for generations to come.
The Wedding Album Experience by Juliana Laury
This video is just over an hour long. In it, I will give away all of my secrets, including:
Offering payment plans
Suggesting wedding gift money as additional funding
In person sales sessions
Interactive price sheets
Using the KISS system to simplify options
Deadlines to foster urgency
How to handle upgrades and other requests
Using confident and positive language without faking it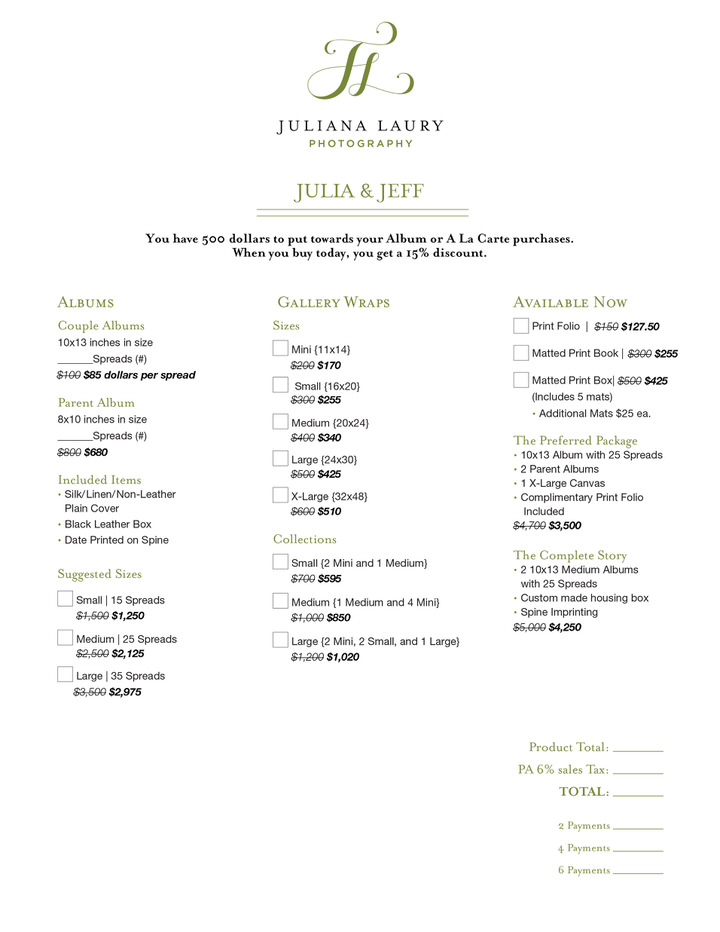 I sincerely hope that this resource will help someone out there, and I hope that somehow we create a ripple effect that will bring about the change our industry deserves. If anyone has any questions or concerns my e-mail address is Juliana@julianalauryphotography.com. Thank you JPEGmini for this opportunity.