Epic Black Friday Deals For Photographers & Creators 2022
Black Friday is approaching and that means tons of crazy deals are headed your way!
It is the time when creators splurge and mark off those items they have had on their wishlists all year.

As usual, the JPEGmini team has compiled a list of awesome deals that will help creators with their workflow. All the sale details are below, it will be hard to choose just one.
Good luck and happy shopping.
SLR Lounge is a resource for photography news and tutorials, teaching photography skills, Adobe Lightroom techniques, Photoshop, Camera Reviews, and more! Pye is the creator of every workshop and every resource inside of the SLR Lounge library. Education is geared towards providing photographers with real world shoot education with nearly a million monthly readers.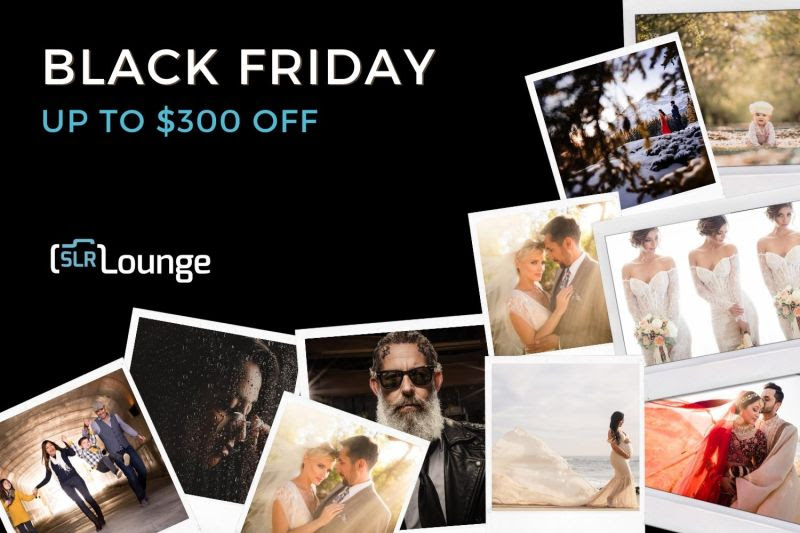 Deal: Get up to $300 off SLR Lounge Premium and up to 33% off the versatile and powerful Visual Flow Presets for the next two weeks.
Code:
-$100 Off Annual: Code ANNUAL22
-$300 Off Lifetime: Code LIFETIME22
Dates- Nov. 20th – Dec.3rd
Intuitive, Fast, Powerful Presets Using Lighting Condition-Based Development Technology. Select the preset based on the lighting condition and the engine does rest. It doesn't get any easier to create a consistent, high quality, refined, and professional image, regardless of the style or type of photography.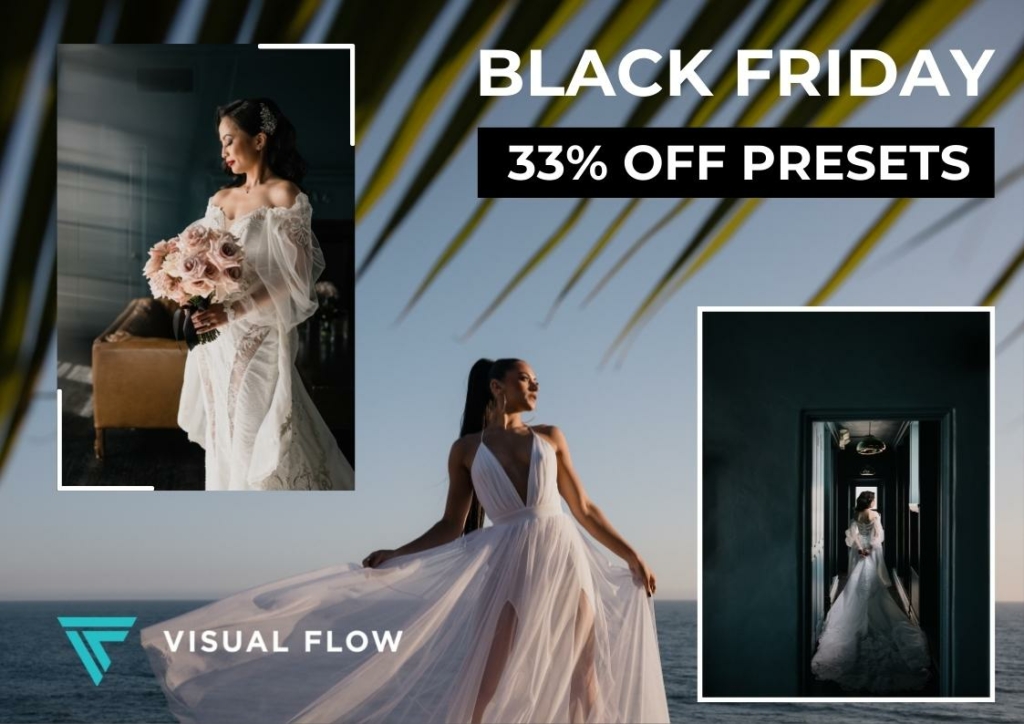 Deal: Visual Flow is offering 33% off of their Lightroom Preset bundles!
Code: VFBF22 at checkout.
Dates- Nov. 20th – Dec.3rd
Pixpa is an all-in-one no-code platform for creators and small businesses to create beautiful, professional websites complete with built-in online store, blog, and client galleries. Pixpa's versatile platform has everything you need to showcase your work, share ideas and sell your stuff online, without any coding knowledge.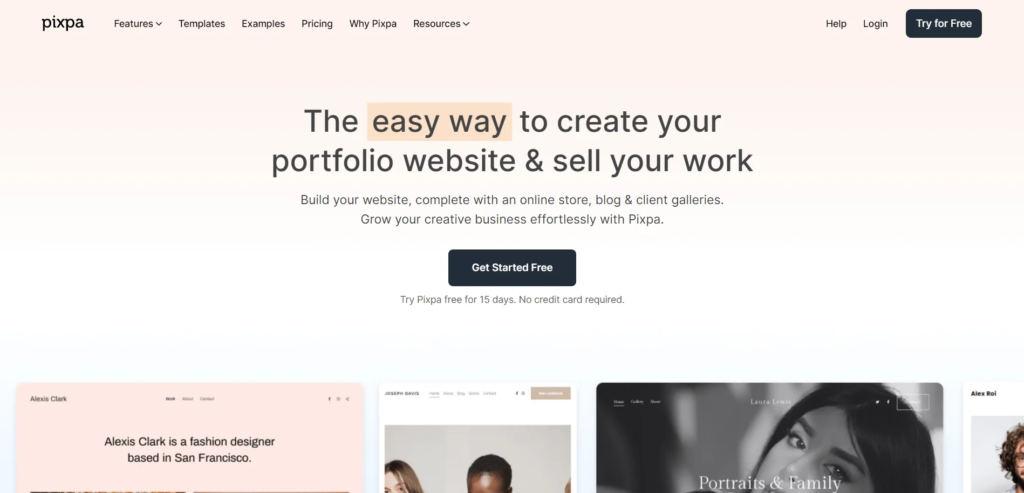 Deal: 50% discount for the first year
Code: BLFPIXPA50
Dates: Nov. 25th – Dec. 31th
Flothemes offers a powerful website solution for photographers, videographers, and other creative business owners who use WordPress.. Powered by Flex, a visual drag & drop design editor, Pronto All-in-One allows you to personalize just about anything inside your layout. Add your own branding, upload images, videos, gifs, animate elements, tweak the colors and fonts.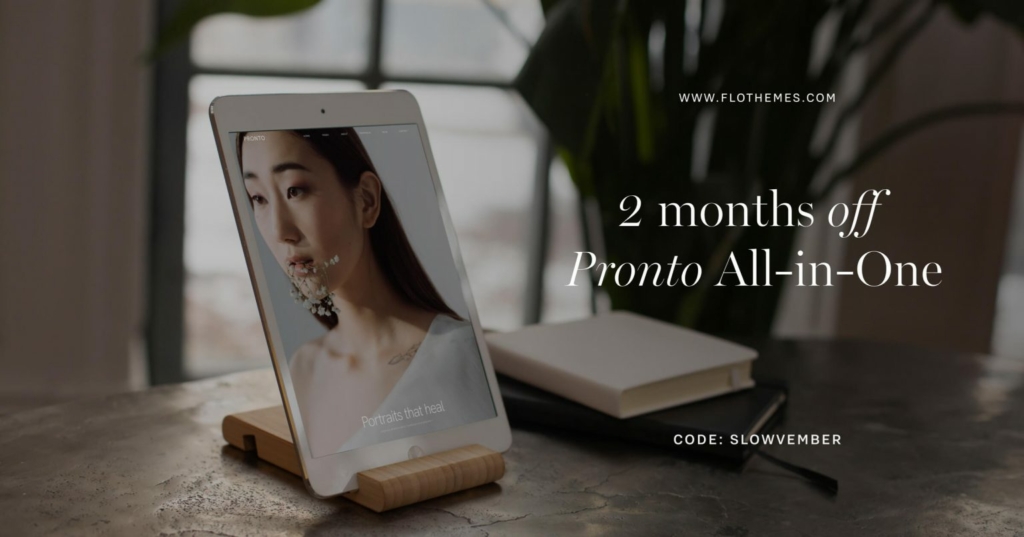 Deal: 2 months off your first year of Pronto All-in-One
Code: SLOWVEMBER
Sale Dates: November 1st – 30th
JPEGmini is a technology made for speeding up the creator workflow. The software allows creators to reduce image and video file size while preserving full quality. What makes it unique is that you can use it for big batches, no more compressing one by one. The process is simple to use while helping save tons of hard drive space, making your websites load faster, and improving the experience for customer viewing. JPEGmini is always adding new features like video support, resizing/exporting presets, HEIC to JPEG and more.
Deal: JPEGmini is offering a Black Friday roundup sale with a 25% off discount off the entire site. Those who have previous versions have a 40% discount, coupon code available through in-app pop-up.
Dates- Nov. 17th – Dec.1st
ShootDotEdit is an innovative photo editing service that specializes in delivering high-quality results to wedding photographers. They go through thousands of optimizations so customers can focus on their success rather than the logistics involved with editing pictures. The team is focused on delivering beautiful photos fast and with perfect colors!
Deal: Unlimited Culling – $99/Month for LIFE (unlimited weddings, unlimited culling, up to 4,000 images per wedding)
Dates: Nov. 25th – 27th
Whether it's a wedding album or family album, Fundy Designer makes designing an album easy. The first thing you'll want to do is choose your preferred Lab and book line, then choose the size of the book you'd like to design. Fundy Designer has all of the safety zones and cut lines included.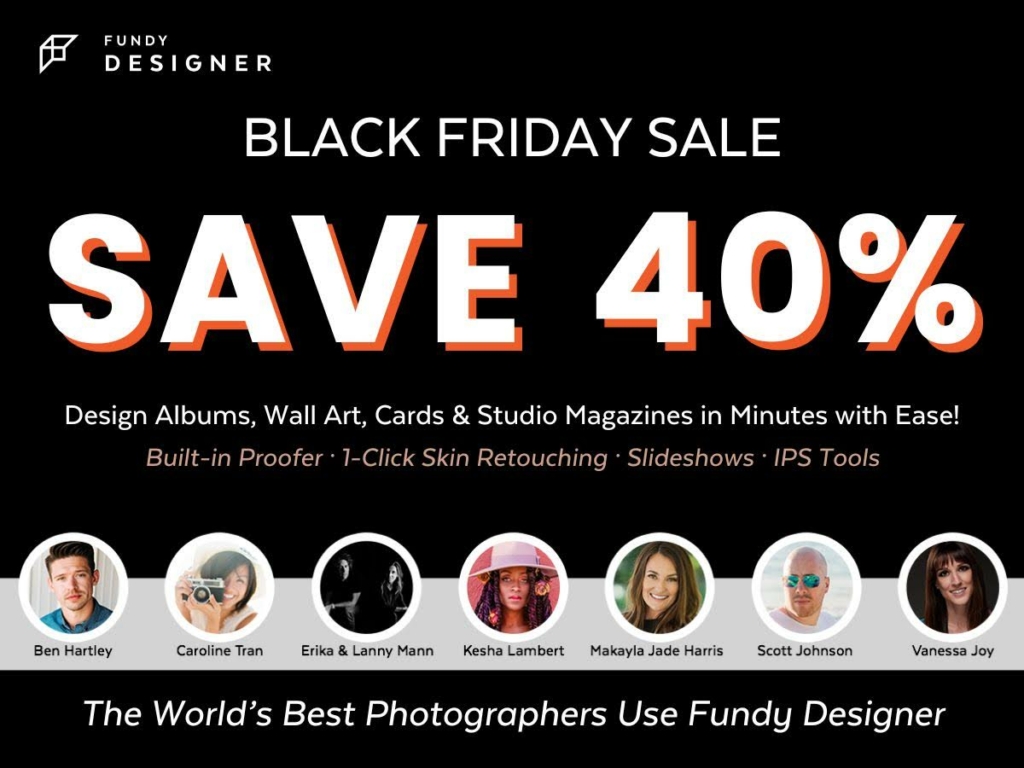 Deal: 40% Off Everything, $19 Upgrades
Dates: November 17th – 28th 2022