Pol Divina, a "Michelin Food Photographer"
Read our fascinating interview with talented Food Photographer Pol Divina.
Find out about the life of an amazing creator and designer and how he went from physics to photography. He gives us an inside look at what it means to capture the process of a Michelin star chef.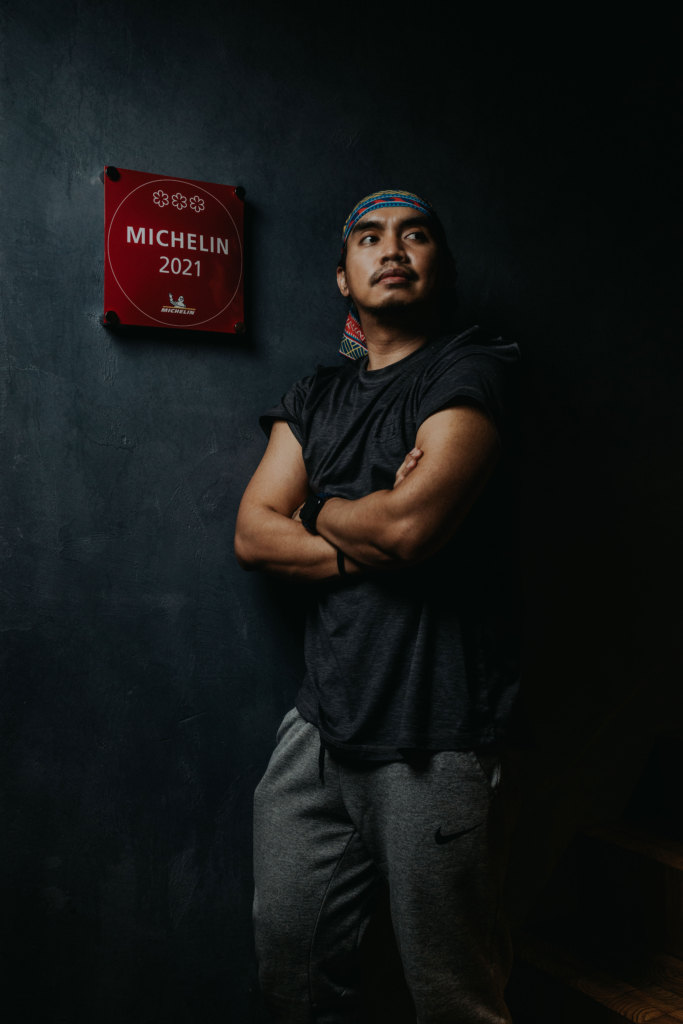 What is your name and where are you based?
I'm Pol Divina from the Philippines and currently based in Singapore.
What kind of photographer are you? How would you describe your style?
Food and Commercial Photographer. I do portraits and I film as well.
Why do you call yourself a "swiss knife designer"?
I branded myself as a "Swiss Knife Designer" as I'm a jack of all trades, I do Graphic and Motion Design, UI/UX, Branding, Art Direction, Filmmaking, and Photography!
How did you get into photography and design?
The funny thing is, when I was in college, I started as a Physics major and didn't like it too much so I shifted to Advertising, met like-minded people, and joined the design community. After graduating, I started to work as a Graphic and Motion designer in an Advertising agency in Manila where I grew to be an Art director. That job gave me professional experience directing shoots and delivering client needs and wants. I never thought I would someday carry a camera and shoot photos myself. When I moved to Singapore to work, my then girlfriend and now wife gifted me my first DSLR camera – the rest is history.
What led you to pursue food photography?
Pure luck and coincidence. My colleague's partner was the head chef of a newly opened fine dining restaurant in SG. and asked me if I could take photos of the food. At the time, I had little experience so I said I'd try it out. 3 years later, that restaurant has 3 Michelin Stars for 2 years straight. From then, I gained a lot of clients along the way.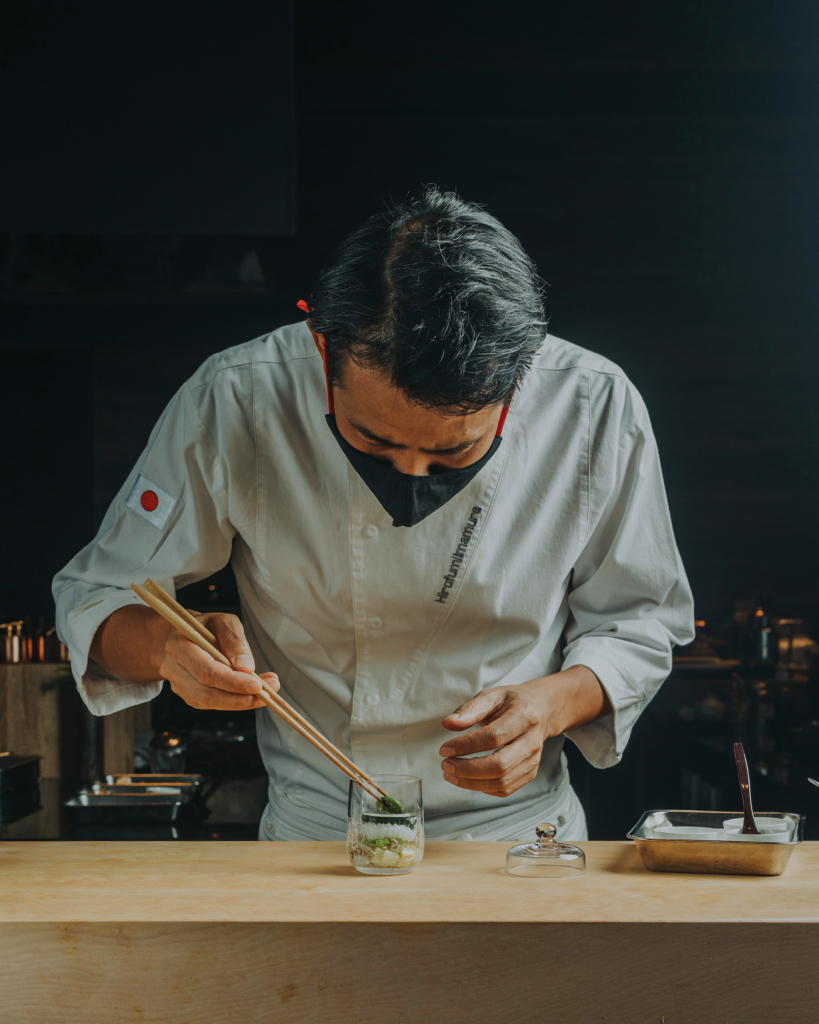 What was the first Michelin star dish you were able to photograph?
Can you share your experience?
It was a Dish with Deer Tartare and Caviar, I was so anxious at first because honestly, I was raised below the middle class. I never had many nice things growing up. I never went to fine dining restaurants even when I started to earn money myself.
I did good research on the right angles and lighting for food photography. Though when I was shooting my first Michelin dish, the pressure was unreal. BUT, based on my experience, If I'm anxious and scared of what I'm doing, it end up being a good thing. I used my fear as my fuel to be better and great at whatever I do.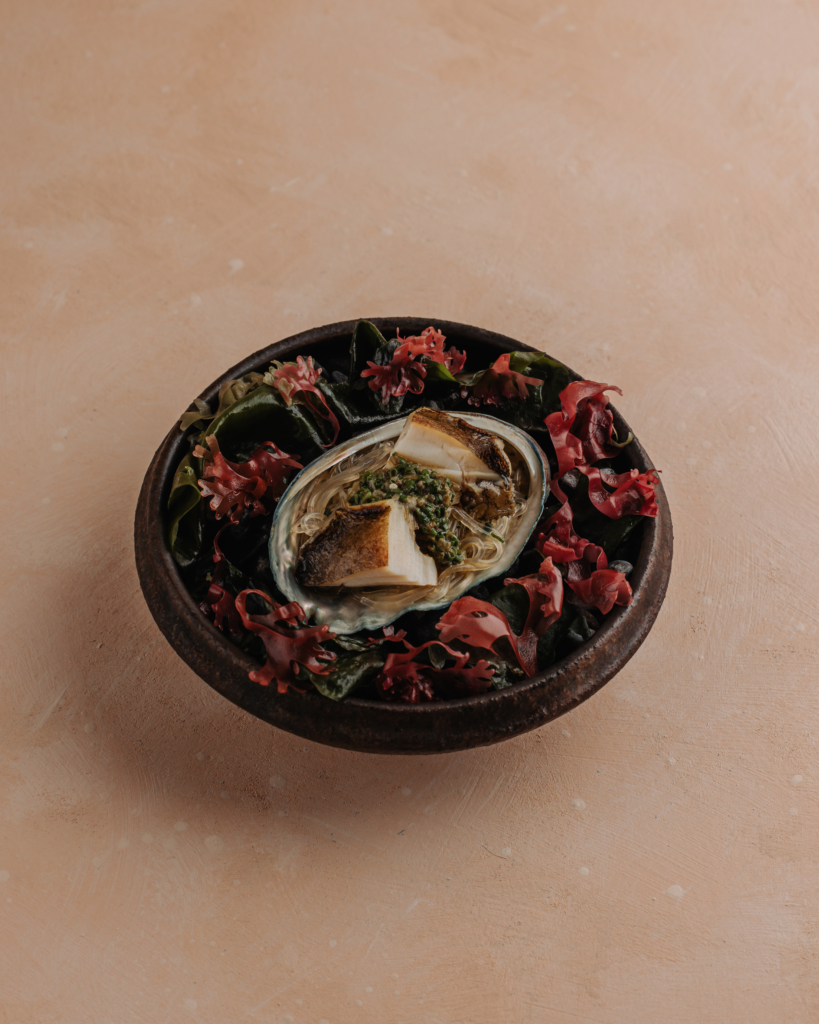 How do you prepare for a shoot with a chef?
– First, If it's a new client, I would research the restaurant and the chef. I usually go to their restaurant 1-2 weeks before the shoot day.
– I will then have a chat with the client to check on what they require. This often means what style or particular look/branding they want to have.
– After that comes another round of research, new lighting styles, new angles, backdrops, props, etc.
– On the shoot people always forget how important it is to do a warm-up! As a solo shooter, I carry a lot of stuff from my house to the location and will be moving a lot during the shoot.
– Lastly, a choice of caffeine. I always have my coffee or energy drink before every shoot to keep me going.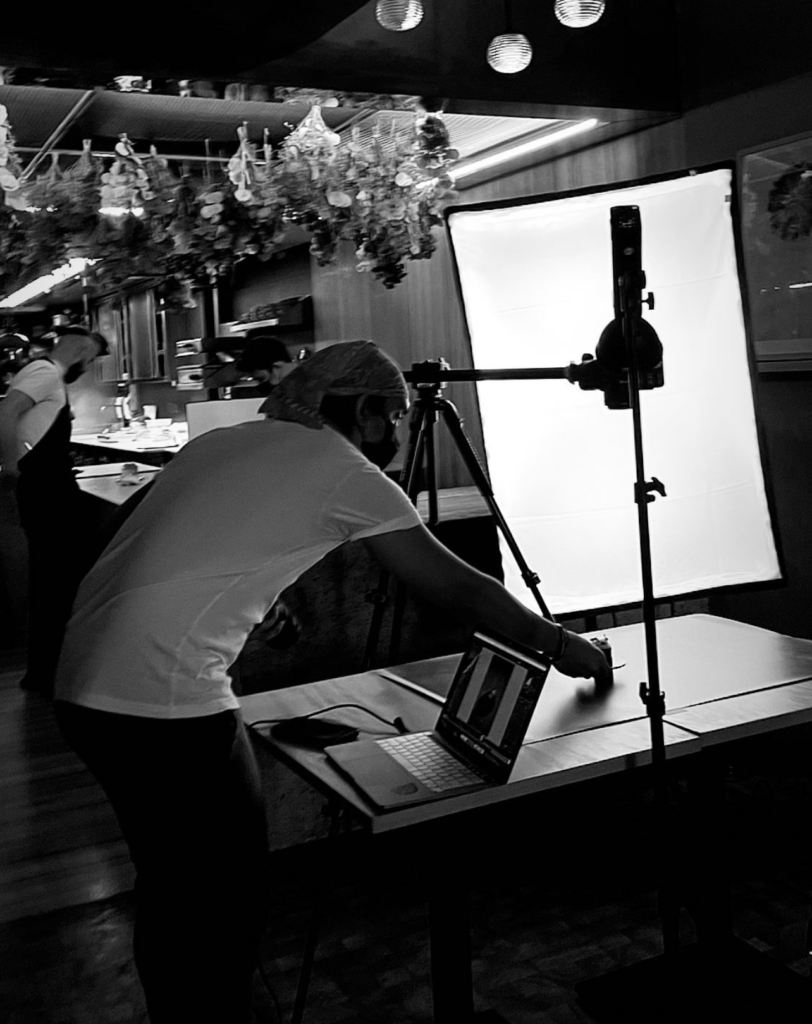 What kinds of materials and equipment are important for a food shoot?
I know it's obvious but the most important thing is my camera kit. As for the lighting, 90% of my photos are lit with 1 key light and a bounce card, that's all. I don't overcomplicate my lighting setup on a restaurant shoot.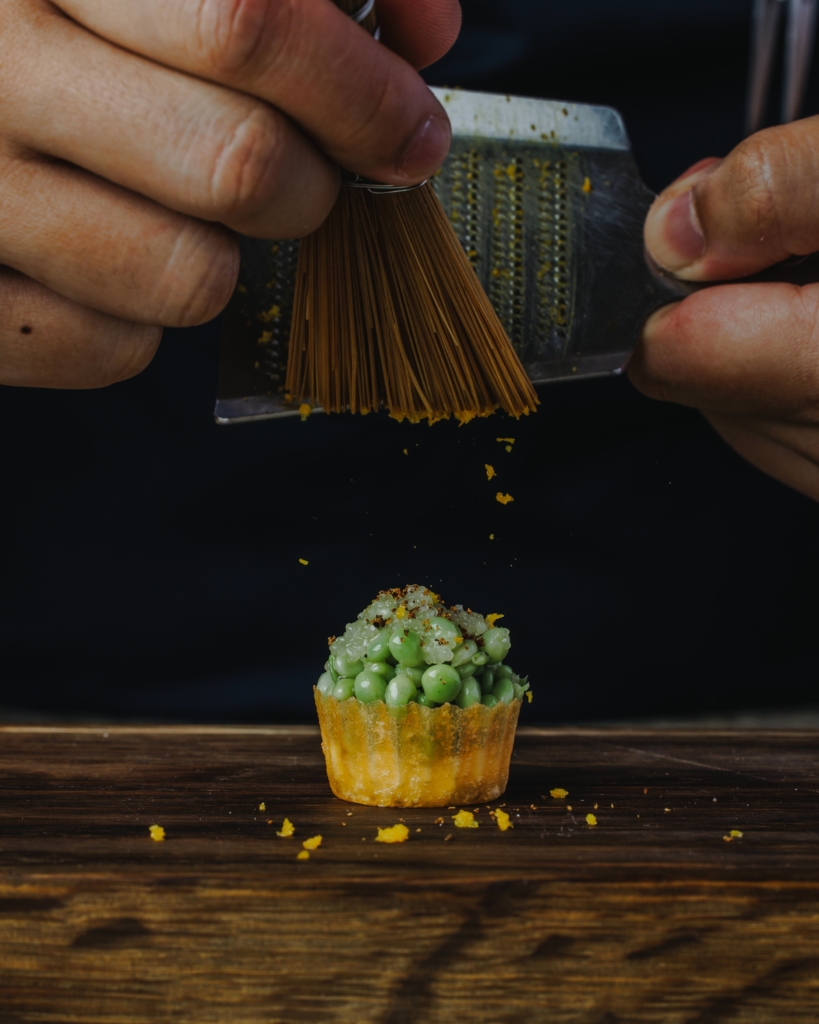 How does JPEGmini fit into your workflow? What features do you use the most?
I stumbled upon JPEGmini Pro when I was casually surfing the web. I was looking for a file optimization solution for my JPEGs for a long time. When I saw a lot of great reviews on it, I bought it right away!
I share my photos through google drive and JPEGmini saved a lot of space. And I don't need to subscribe to a more expensive data storage plan! Another good advantage is when you are saving your edited photos for social media postings, it will save you space as well. I can confidently have my images on my phone and not worry that it will run out of storage anytime soon.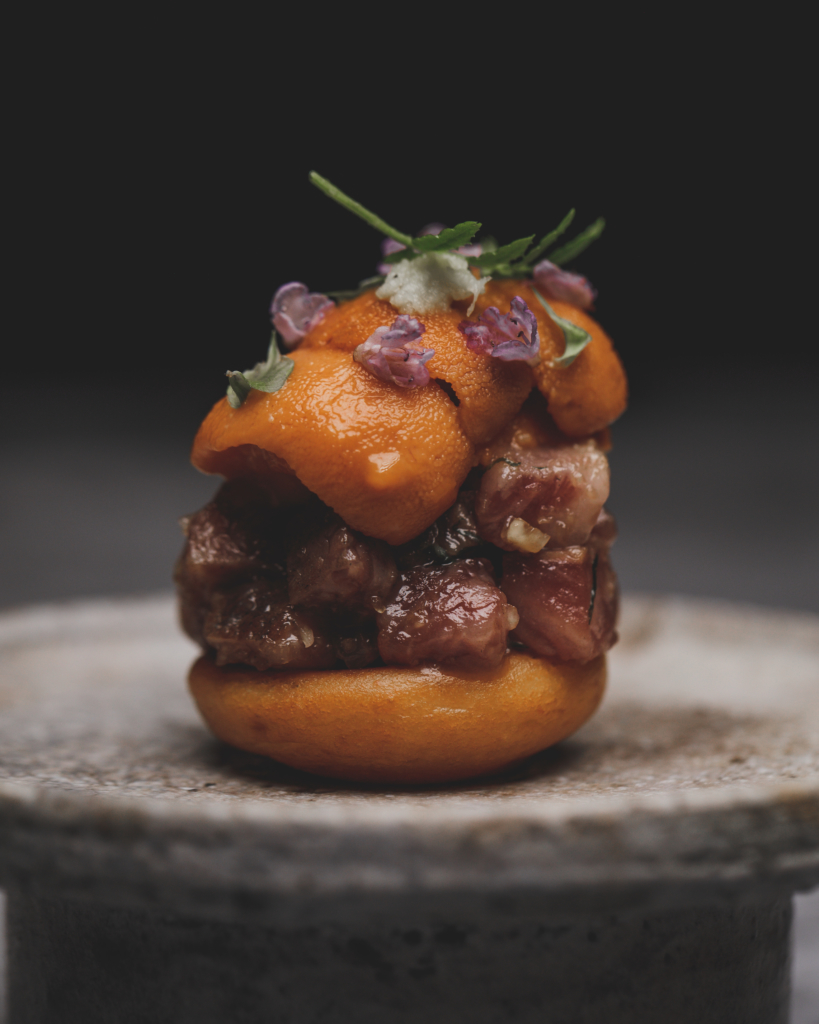 Is it hard to get into the flow of the kitchen when capturing a dish being created? Is each kitchen different?
The kitchen of a fine dining restaurant is not as chaotic as everyone assumes. It's like an orchestra with a music conductor that dictates the flow and melody of the whole dining experience – from your canapés until the last bite of your dessert. So when I'm taking photos for them, we have a certain rhythm already on how to take the photos 1 by 1 because timing and efficiency are very important.
Do you ever get to try the food you photograph? If so, what is the most unique dish you have tried?
OH! if you follow my IG stories, I always have some 10-15sec story of me tasting their food after taking photos of them. Sometimes graphic, with some orgasmic eye rolling because the food was AMAZING!
Most of the chefs use the actual food and ingredients on a shoot which they serve to their guests.
I'm always thankful and honored if they ask me to try their dishes. This is probably the most fun part of my job, as a foodie, I love eating! There are some chefs who offer me to come back and dine together with my wife. So my date night is always settled with the best restaurants in Singapore.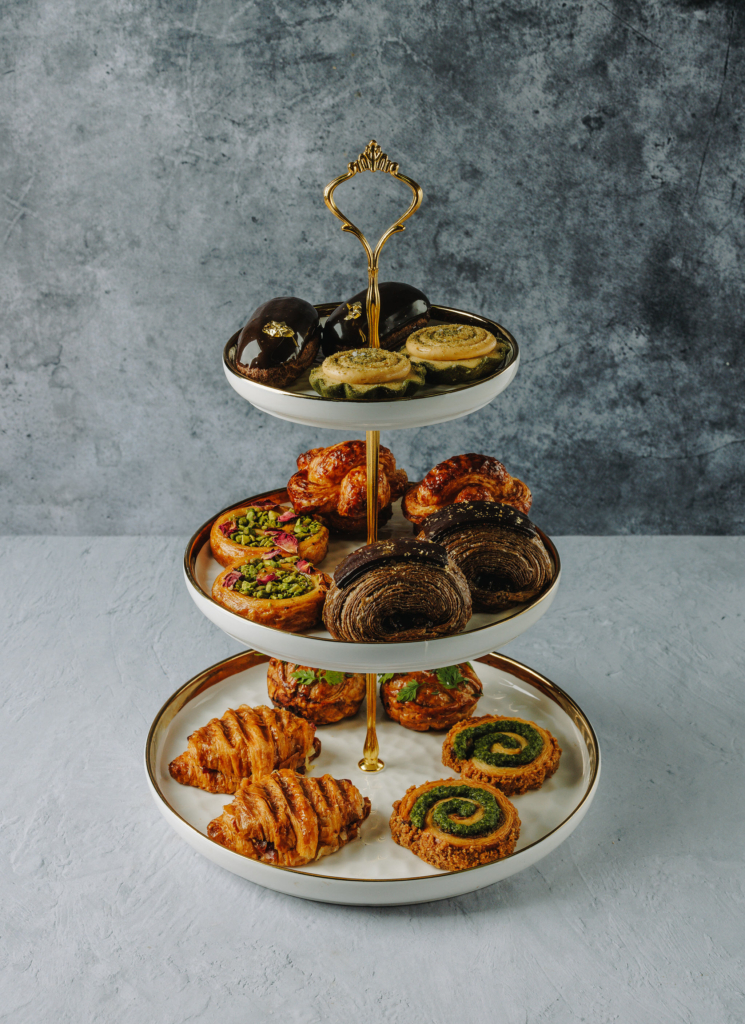 What is the best part about being a Michelin food photographer?
I know its ridiculous to brand myself as a "Michelin Food Photographer", but I really tried my best and worked hard to earn that. I'm blessed and honored to shoot for not 1, 2 but 3 Michelin Star restaurants. But don't get me wrong, I would love to collaborate with other chefs/restaurants with or without a star! I'm just happy to meet new people in the industry, and I have my utmost respect for the F&B community (Food & Bev.). They are one of the most hardworking people I've ever met and the recent pandemic was so devastating to them, so I'm glad they are slowly recovering.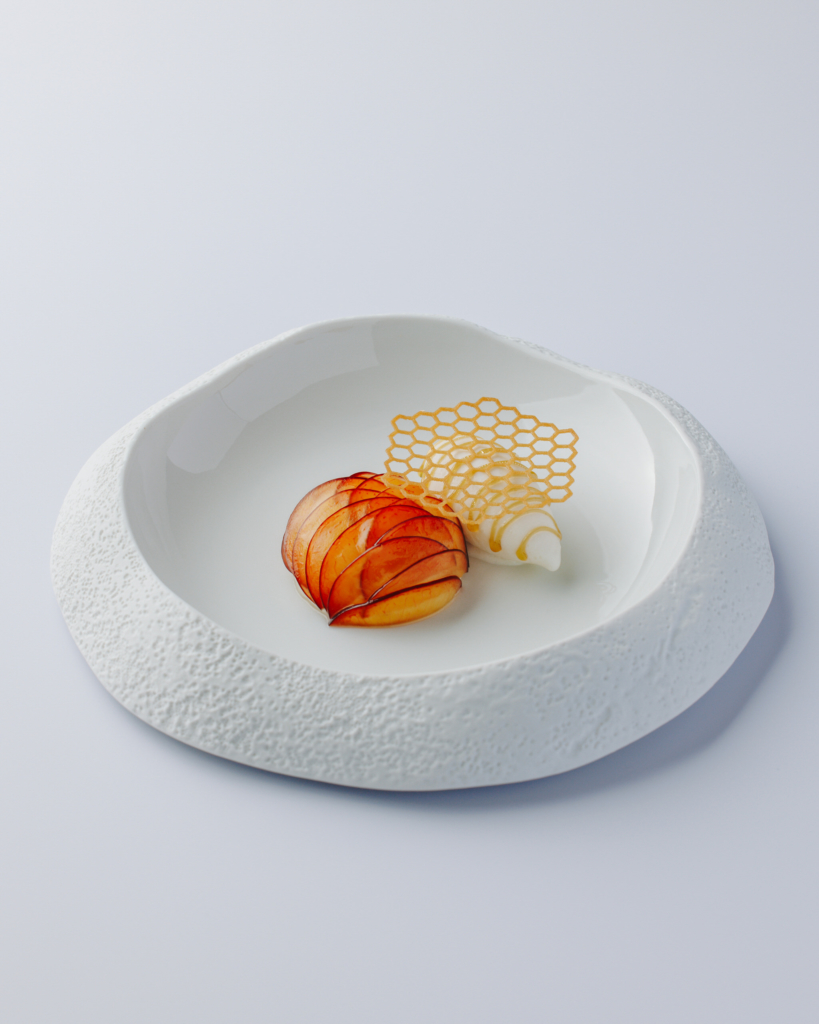 Can you share your most memorable story from your food photography journey?
There's a lot to mention. But the most memorable is my first client Restaurant Zén, in Singapore. They earned 3 Michelin Stars. Chef Tristin Farmer adopted me and treated me as part of the team. He was kind enough to share their success with me – an outsider, just the guy who takes photos. After that, I went on a journey to collect Michelin star restaurants for my portfolio.