Getting Stuff Done: Time Management For Photographers
There are many requirements for being a successful photographer. Not only do we need to take great photographs, but we also have to navigate insurance, training, marketing, pricing, contracts, invoicing and more. That's without mentioning looking after the kids, running the house and even managing a social life. Successfully achieving all of this is dependent on developing good time management skills.
Good time management skills are key to getting more done in less time and involve working smarter not harder. There are many different approaches, tools, and techniques for time management and you have to try different ones to discover what works for you. Carry on reading to find out more about how to approach time management, to help you get the most from your time.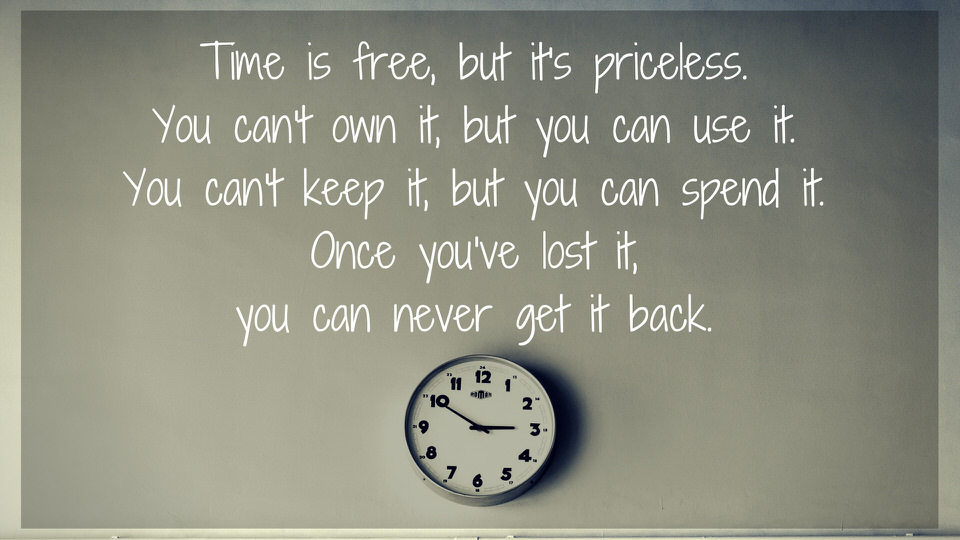 1 – Know Where You're Going
Good time management involves making decisions about how to spend your time. There are two key questions that can be useful to guide your thinking on this.
The first is 'why?' Knowing why it is that you run a photography business is key. We all have reasons for doing things and can use this knowledge to guide decisions about how to spend our time. If you get a last minute inquiry for a shoot next week but your diary is already fairly full, would you take it? You could squeeze them in, but it would mean you'd have to edit the images every evening. Knowing your 'why' helps you make this decision. If your 'why' for having a photography business is to earn enough to pay the bills then accepting the booking fits with your 'why'. If you are self-employed so you can spend more time with your kids while they're growing up then taking the extra booking doesn't align with your 'why' so you may want to choose to spend the time with your family instead.
Try JPEGmini Pro For Free Now!
The second question is where do you want to be in a year, and what you are prepared to change to get there? If you want different results you have to make different decisions about how you spend your time. For example, if you want to appear higher on Google, you have to decide to spend time working on your SEO. This question also involves deciding what you are prepared to stop doing in order to get where you want to be in a year. What else could you be doing with that hour you spend sat on the sofa scrolling through Facebook posts?
By knowing the answer to the above questions, you should be able to judge whether the things you are doing are adding value to your business. If it doesn't add value ask yourself why are you doing it?
2 – Be Realistic
Another of the key elements of managing your time well is understanding exactly how much time you have available to spend on your photography business. It's easy for us to overestimate how much time we think we can spend on our photography. To work out how much time you have available, set up a weekly planner and mark all of your regular commitments in it. Include things like doing the school run, tidying the house and doing the supermarket shop. Remember to build in time for exercise, cooking and running errands. If you have young children at home or are working in photography around another job, the time you might only have a few hours a week available for your business, and that's okay. No matter what time you have available, knowing how much time you have is key.
Knowing how much (or little) time you have available can help you be realistic about how much you can do, and how much you need to say no. You may think you want to do three shoots each week, but if you only have time available to do two, then something needs to give to stop to help you balance your time. Options may include deciding to stop doing something else in order to make the time for three shoots or increasing your prices so financially you only need to do shoots.
3 – Use Your Down Time
Many photographers find their work is seasonal. Especially if you are a wedding or outdoor photographer, you may find you have a lot more time available during the winter months. This can present an ideal opportunity to work on your business and help you manage your time across the year.
You can use the winter months to prepare yourself for the coming season. By streamlining your workflows, you can help yourself to work more effectively during your busy periods. Take the time to get your contracts and model releases up to date and organised, so you're not hunting around for them when the bookings are coming in. Things like drafting template replies to the most common enquiries you receive, so you can just tweak them rather than having to write the same information out can all make you more effective when you are busy.
4 – Know When You're Most Productive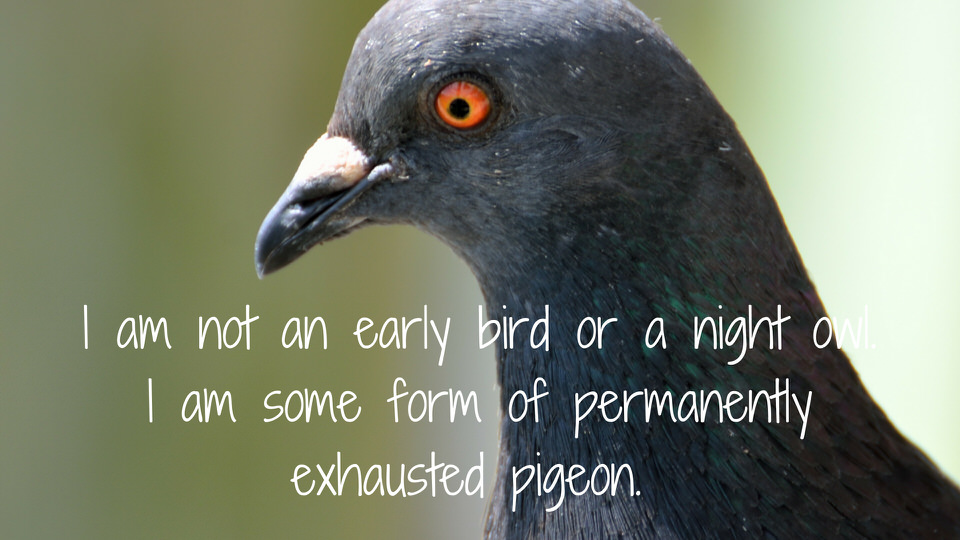 How many of us recognise the above saying? I used to be a morning early bird, over time have become more of a night owl. I know however, if there's something big I need to get done then tackling it as soon as I wake up works for me. By evening time I'm making excuses, and chances are I won't be doing what I need to get done. Plan your day out to make it work for you.
Knowing when you're most productive is more than knowing what time of day suits you best, it's also being aware of under what conditions you are most effective. I know that I work best when I've exercised, so if I need to have a busy day I'll often get up half an hour earlier and go for a run first. Some photographers purposely tell their clients they will have their images back to them in a short time frame, as they know they work best under pressure.
5 – Who Else Can Help?
As photographers, we are often not experts in all the areas of our business. Work out where it makes sense for you to outsource areas of your business so you can spend time on the things where you are most effective. I outsource accounting, and what would take me a few hours to do they do in 10 minutes. I also know that having to provide information on my accounts will make me keep them up to date. Many photographers choose to outsource editing, either completely, or the more time-consuming parts meaning they can concentrate on the areas where they add value.
Looking for the time-consuming tasks, or those that you're constantly putting off can be a good way to identify those areas where outsourcing might work for you. What if you are new to running a photography business and can't afford to pay lots of other people to do things for you? Try looking for a skill swap. How about offering some business photography for a graphic designer in exchange for designing adverts?
6 – Learn To Procrastinate
That's right, procrastinate. Sit there and do absolutely nothing if you want. Procrastination can be a key element of good time management. Whether you sit and scroll endlessly through social media feeds, watch movies or make cookies, we all need to switch off sometimes.
Learn to make procrastination work for you and then use it as a tool to get stuff done. Try scheduling a mid-morning procrastination break to catch up with Instagram and Facebook. Decide how long you want to spend procrastinating, set an alarm if necessary, and then turn off your social media until then to focus on your next task. Alternatively, decide what it is you want to get done, and then once you've achieved it allow yourself to watch an episode of your favourite show (without pretending you're working at the same time).
Get even more value from your downtime by making a conscious decision about what to do with it. While there are times when sitting and doing nothing is exactly what you need, sometimes by choosing something else you can give yourself an added boost. Why not go for a run and clear your head, or head out for a walk and think over the plans for your next photoshoot while getting some fresh air? Think about what it is that you want to achieve in the next year, and what you can do now that will help you get there.
---
About the Author
Lyndsey is a wedding and family photographer in Berkhamsted, England. She also teaches photography to parents and other beginners at www.littleduckling.co.uk.