Google Photos Unlimited Storage is Over… So What Now?
Yes, you read it right. Google Photos unlimited storage is coming to an end starting in June!
Over the years Google Photos has gained popularity especially due to its free unlimited storage for compressed images, but all that is about to change.
After June 1st, users will have a 15GB limit split between Google Photos, Drive, and Gmail (with the option to buy more storage). Many of us have been expecting the policy changes since the announcement last November, but it is important to understand what these changes mean and how they might affect you. Read more details below and find out how JPEGmini may offer an alternative solution.
What is actually changing?
Google Photos has been a great tool for photographers and creators but now it will come at a small cost. This far, users have had the option to save 'high' quality and 'original' quality images.
-'High' Quality meaning compressed to a maximum size of 16MB. These aren't as sharp if printed but they take up considerably less storage on the cloud.

-'Original' Quality saves copies to the cloud with no compression. These images retain resolutions for printing and allow photographers to duplicate their raw photo files

With the changes, "Storage saver" will be the name for Google's 'high' quality photos. Users will be able to set their uploads at either "Storage saver" or "Original quality", both of which will count against your storage quota ("Original quality" using more data).
What will the pricing changes look like?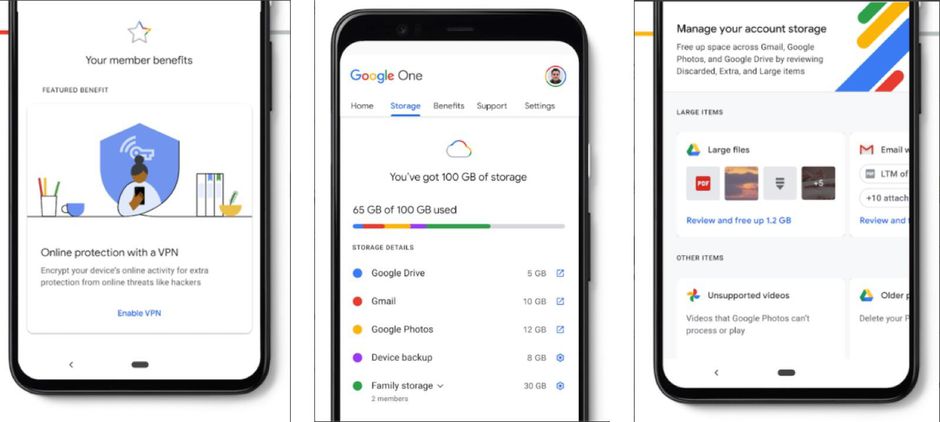 Instead of simply buying more storage, there will be three primary paid plans to pick between. These monthly payment plans will be called 'Google One Subscriptions'.
Each will include an increased storage allowance across all Google products ranging from 100 GB to 30TB. Only after purchasing the subscription to 2TB you will be able to purchase further tiers. Each of these will be subscription payments ranging from US$1.99 for 100GB all the way to US$149 for 30TB.
What can creators do to adapt to this change?
JPEGmini offers creators the ability to optimize their images in minutes. The technology allows users to reduce image files without harming the photo quality itself. It drastically increases storage space with reductions to file size that can reach up to 80%. The software is designed to seamlessly help creators through their workflow by saving them tons of space and additional storage costs.
Most photographers and creators need access to high-quality images for professional printing. JPEGmini offers optimized images that are used exactly like originals. Creators will be able to print their images with ease and store them at a fraction of the cost.
What is great about JPEGmini is that the license is yours to keep for a lifetime with free updates for an entire year. There is no monthly subscription fee that you need to worry about. The software has other great features that help creators simplify their process.

Another thing to consider is managing your storage. Google has designed tools to help users free up more space. They have just released a new feature to help find and delete blurry/large images and videos on top of the tools that already help find and delete screenshots. Remove all unwanted and unneeded images from taking up precious storage space.
It is also important to take note that anything you uploaded for free before June 1st, 2021, won't count against your 15 GB quota. However, if you have an array of 'Original' quality photos, you may be prompted to pick one of the new Google One Subscriptions.
The date is quickly approaching so make sure you read up on all the details and start planning your next steps.