How to Convert HEIC to JPEG Using JPEGmini
In October 2020 we launched our newest version of JPEGmini Pro. The upgrade comes with new features from UX/UI design, new resizing mechanisms, and HEIC to JPEGmini support.
Back in 2017, Apple enabled HEIC support on iPhones. The JPEGmini team decided to launch heictojpg.com, a free website that enables free online HEIC to JPEG (JPEGmini optimized) conversion. The site was used by millions worldwide and turned out to be a very useful tool for creators. This insight led us to develop a more optimized desktop version and include it inside JPEGmini Pro 3!
As iPhone cameras are gaining quality, iPhone photographers and creators alike, are starting to need HEIC to JPEG conversions. Our upgrade not only provides compatible conversions but also optimized versions with a small footprint
It is as simple as drag and drop!
You can choose from 2 modes, optimized originals or export to folder.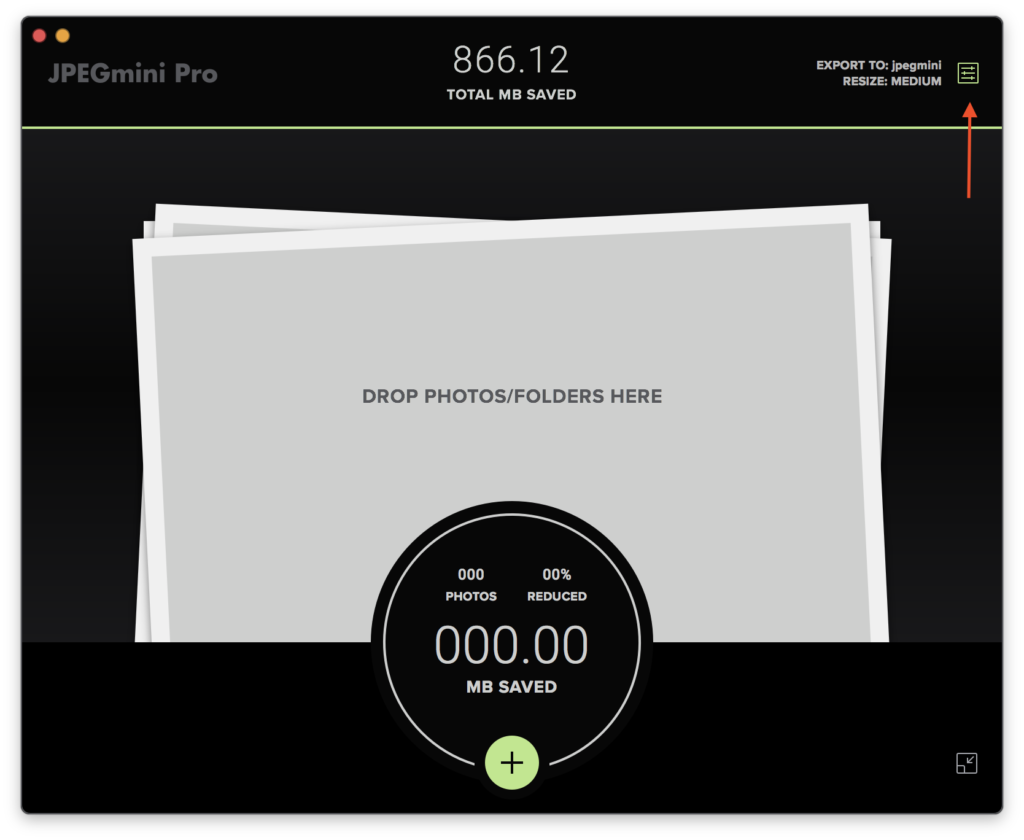 When you choose 'optimize original', JPEGmini will replace HEIC files with optimized JPEG files. We provide the option to set a warning before replacing photos.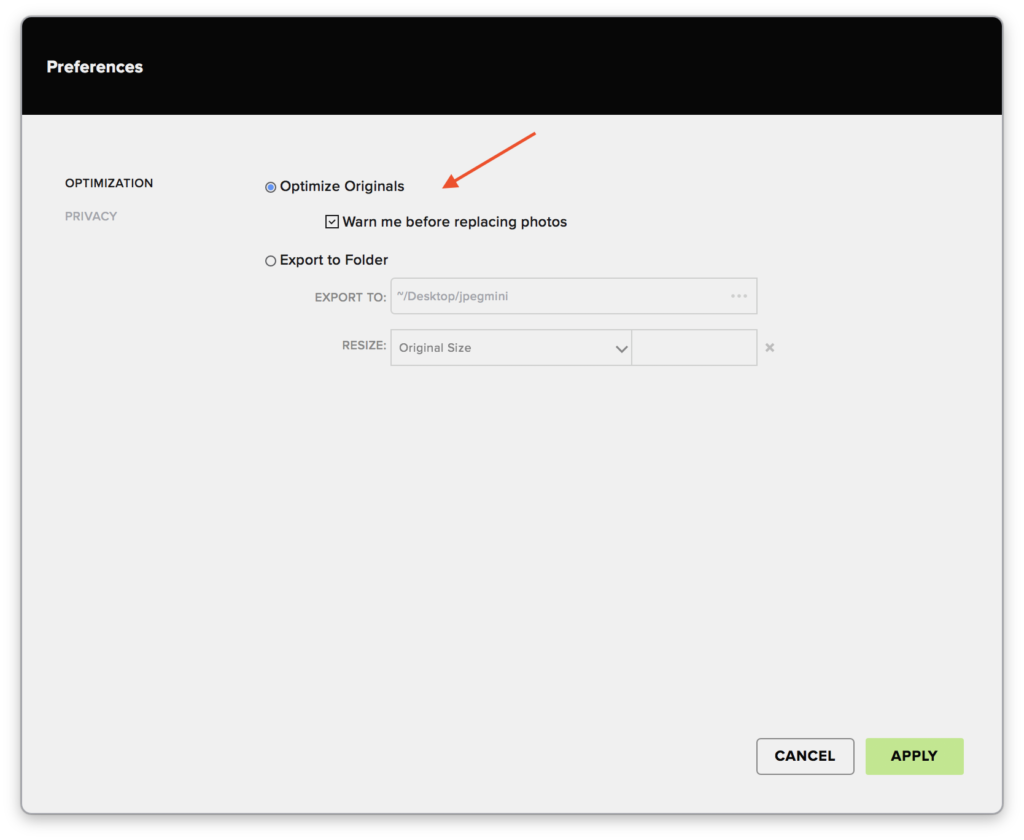 On the other hand, when you choose the mode, 'export to folder' JPEGmini will keep the original images as well as creating their optimized versions. (with the option for resizing too!)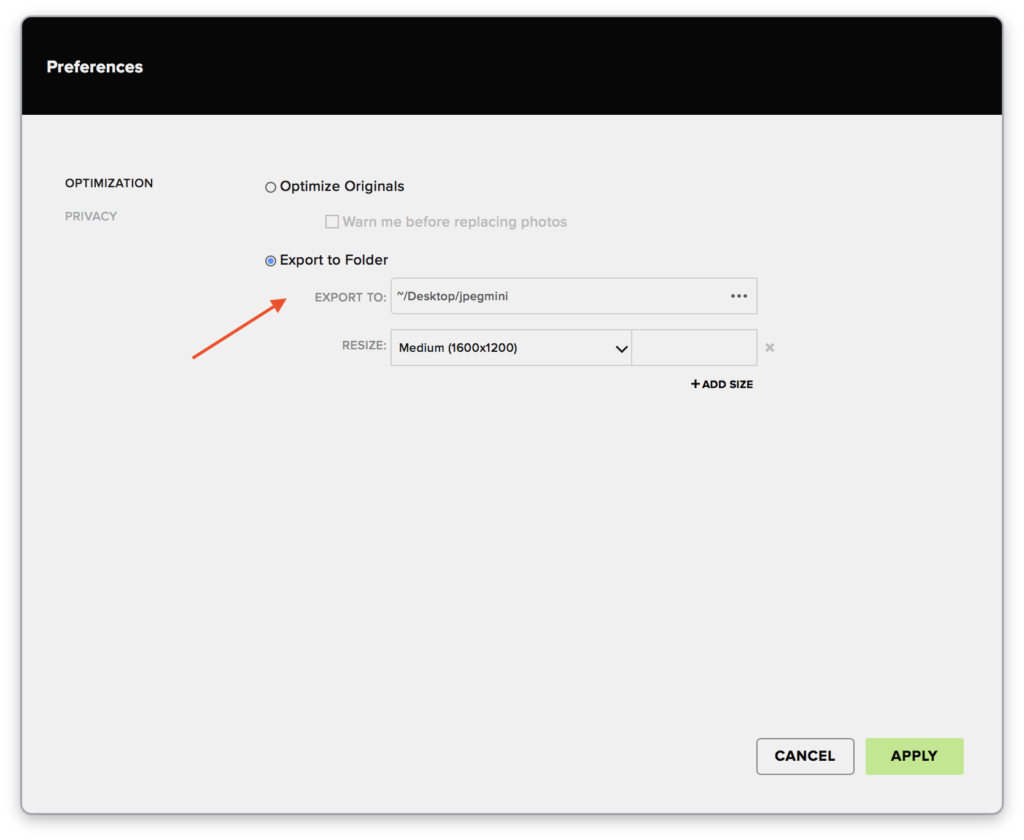 HEIC was introduced primarily as a way to save space over standard JPEG files. We're proud to say that on average, conversions from HEIC to JPEGmini produce files that are 10%-15% smaller than the original HEIC files. The output JPEG files contain all metadata, similar to the HEIC files, and are perceptually identical – same as the JPEG optimizations we provide.
We hope this explanation helps creators utilize all aspects of JPEGmini Pro 3