How to Shoot A City Hall Wedding
Of course big weddings are fun. They are big. They are complicated. They are full of moving parts and friends and family and they are incredible challenges for us as photographers.
Civil ceremonies and City Hall weddings, however, are typically a brief ceremony followed by the opportunity for posed portraits. Even though they are different than a typical full day wedding, I love photographing City Hall weddings. And I have begun photographing more and more City Hall weddings over the years. These are different and the same. The joy and love and excitement is still there. All the important things and less of the hubbub.
So you've booked a City Hall Wedding, or you've received an inquiry – what next? How do you approach photographing an event like this on a small and intimate scale?
How to prepare for a city hall wedding (gear/location/process)
Start with some old fashioned research. Not every City Hall is the same. The more you know about how the ones close to you operate (hours, space, options, celebrant, etc.) the better position you are in when talking with a prospective client. Even though it's less complicated than a traditional big weekend wedding, likely your client will need some hand-holding and walking through.
Find out what days and what times they offer wedding ceremonies. I find it best to get the first appointment of the day to keep everything running on time. If the people booked for the ceremony time before you running late, then so are you.
Find out what gear you can bring and what you cannot – and how big the space you are photographing is. Will you need, or can you bring off-camera flash? Will there be room to set up a softbox if they want formal portraits right there? What size lenses will work for small government offices? What color casts will the walls give you? I'm a minimalist at heart, and when I photograph City Hall weddings, I want to be as nimble as possible and ready to walk so I only have what I need in my bag.
Learn the process for getting married at City Hall so you can guide your clients. Will they need to pay in cash or money order? Do they need to file any paperwork in advance? locations available, who your main contact people are (city clerk, officiant) Will they need a witness? Sometimes I have been the witness, legally as well as with my camera!
Try JPEGmini Pro For Free Now!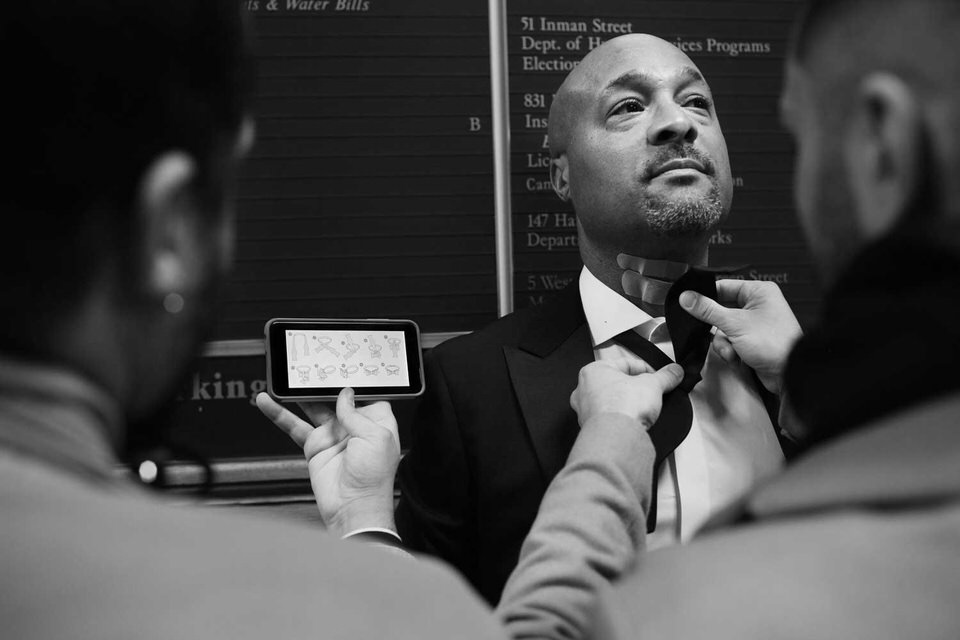 Scout locations around City Hall. I love to plan a walking shoot so we can get a wide variety of lighting, background, and textures. Living in Boston means that there are plenty of places that are accessible by foot. Always have rain plans for portraits, and bring collapsing umbrellas!
How to prepare your clients for City Hall wedding coverage
Now that you know the process for your city or county and have a few portrait sites within close distance to offer pre or post-ceremony you are able to talk your clients through what they can expect on the legal and ceremony end. It's unlikely that they will only want ceremony coverage – as they are typically under 15 minutes. I offer an extended portrait session either before or after their City Hall ceremony. Depending on how many people are joining them (and again you already know the limits for your city/county) you can do a formal family portrait session as well as extended couple session. Sometimes they want to add coverage of a luncheon or reception that more people may attend.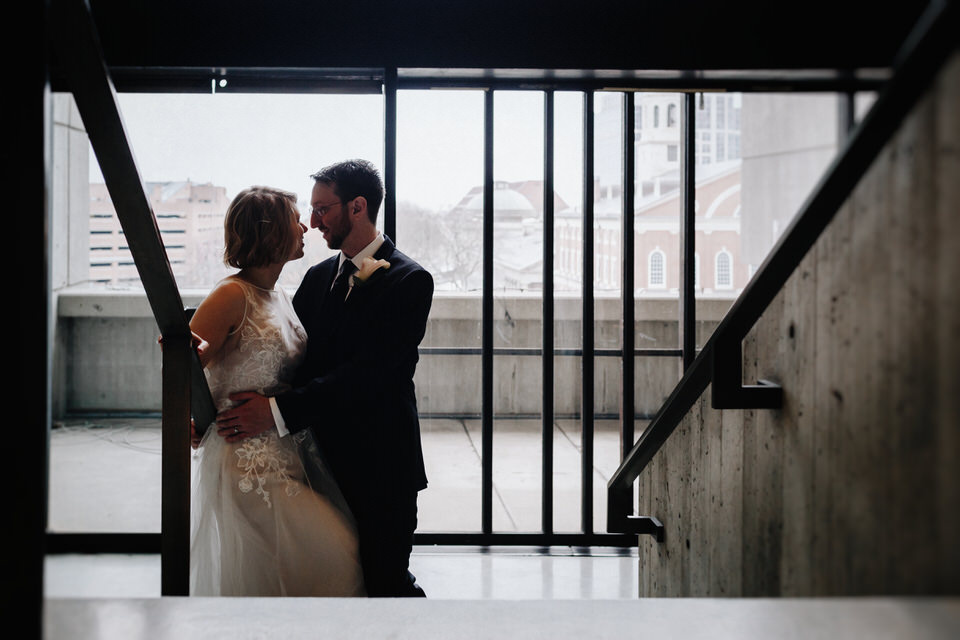 Will they want to add a second or third location for more variety, narrative, and intimacy? Are they planning a celebration or reception with any other family or guests? Will they be exchanging rings? Will they be personalizing their vows? Are they arriving together or separately? I like to find out the answer to all of these things before the day. When the wedding coverage is only a few hours, it's important to have all the moving parts nailed down.
I also like to check in to see if any family will be attending or if they will be participating remotely via skyping/facetiming in. And if they are attending, I like to check if there are any accessibility concerns and if they should get their families a local host (usually a friend) or car service so they can arrive and depart easily.
And I also confirm if they will or won't be announcing their marriage via social media. My workflow allows me to pull a few images they can post later that evening if they would like to share publicly and with parents that may not have been able to attend in person.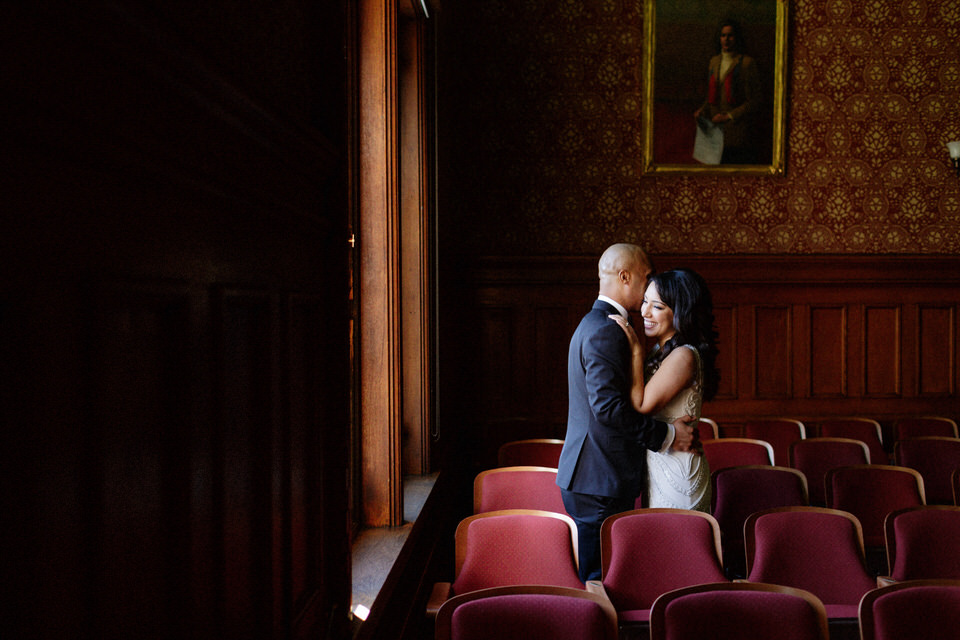 Once we nail in the timeline, I will ask the couple about other locations that are a backdrop for their love story. Boston is the site of MANY early romances. We have so many schools and graduate programs and it's small enough that we can usually hit a few locations with significance to the couple if they extend their City Hall wedding coverage to include more portraits.
Selling prints and albums from a City Hall wedding
It's still a wedding! Don't let the small size and less fuss keep you from offering clients wall prints, gift prints for their families and albums from this shoot. You might consider offering a special size album or collection for City Hall weddings.