Photographers – LEARN the Business of Running a Small Business
We'd like to introduce you to Ning Wong, A Los Angeles / Orange County wedding, family & portrait photographer & videographer. Unlike many other photographers, Ning has a very interesting history. Right after UCLA, he started out as an electrical engineer, became an IT Director, spent time in sales and marketing, and finally ended up as a Microsoft technical trainer and corporate event planner. Then he left it all behind to pursue his dream of photography. Since then he has done a magnificent job at building Ning Wong Studios.
You can hear Ning speak at WPPI this year. The topic of his class is, "PW31-Off-Camera Flash On the Go: How to make any light work in your favor." We are really fortunate to have had the chance to interview Ning before he presents at WPPI. So without further ado, here's Ning.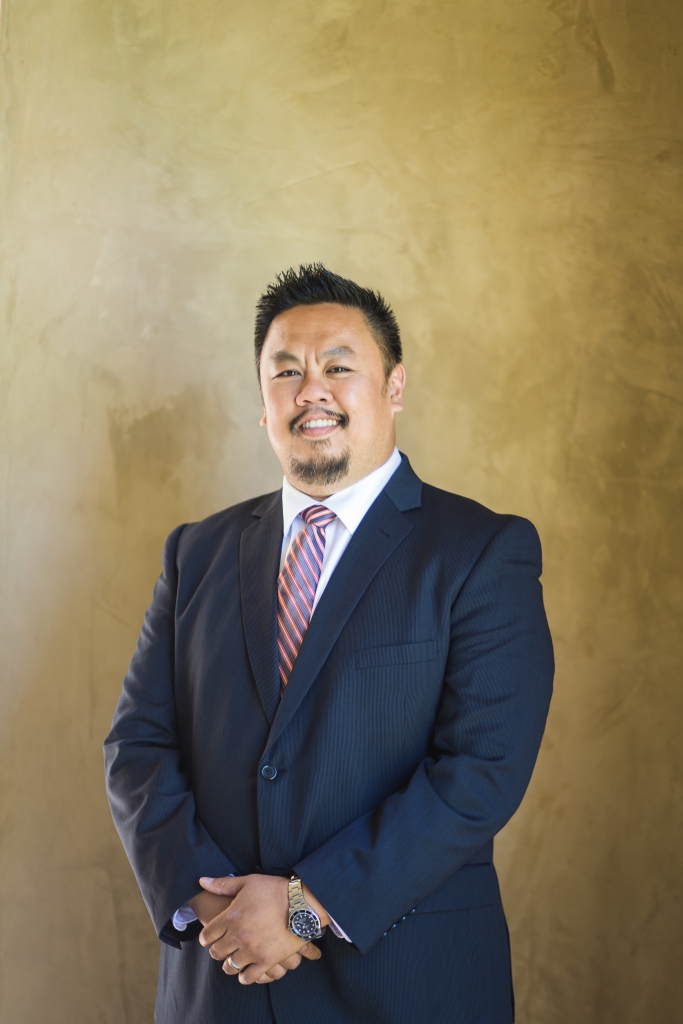 Hi Ning. For those who don't know you yet, can you tell us a bit about who you are and how you got into photography?
My name is Ning, and I've been a full time photographer/cinematographer for 6 years. I'm married to my high school sweetheart, and I am a proud dad of the most precious 2.5 year old girl ever. I started my career as a photographer in 2010 when I was laid off from my corporate job. I was in the middle of planning our wedding, and I had just moved into my new house for a month. The recession hit, and I was one of the unfortunate casualties of the time. I came home, sat down with my fiancée (now my wife) and told her what happened. She asked me what I wanted to do, and I said I was tired of working for someone else – I wanted to work for myself. At the time, I was dabbling in photography, and I got bit by the bug. I didn't think it was feasible for me to throw away my corporate experience to try something completely new and different. However, my wonderful, super supportive fiancée told me to do it. So I did. And I've never looked back since.
How many weddings do you shoot per year?
I like keeping my weddings to around 25 per year. We shoot photography AND cinematography, so it's a lot of work to keep the quality as high as I want, and to give my couples the best service possible.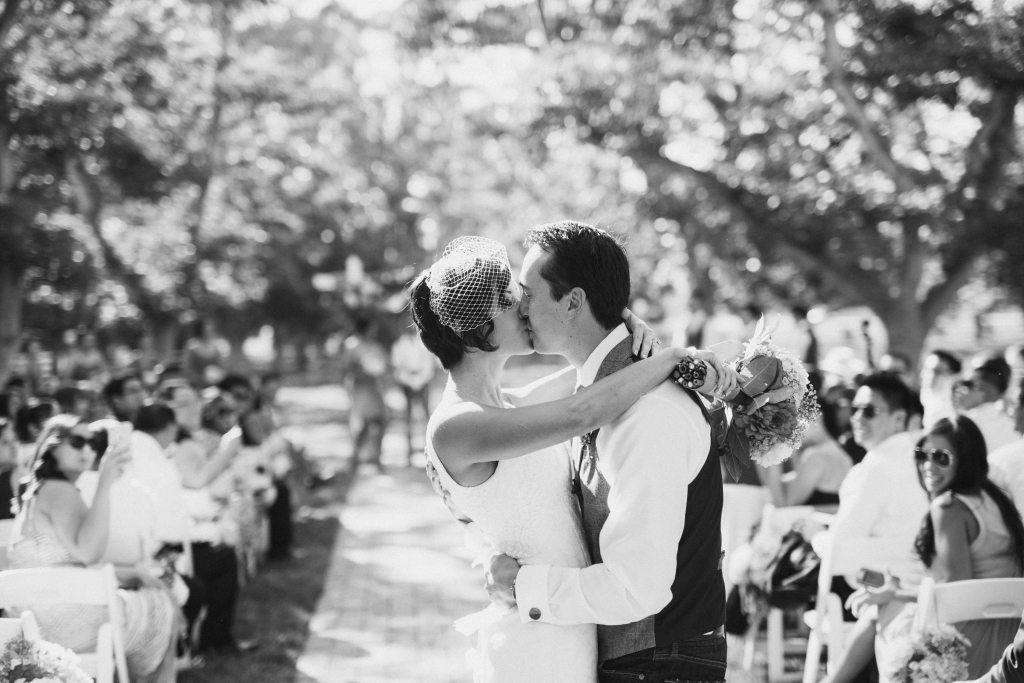 Do you shoot anything else professionally?
Lately I've branched out to shooting corporate work. I find it's a completely different animal than weddings, and I love it!
How many photos do you take in a normal day and how many would you expect to give to a couple?
I typically shoot an excess of 3000+ images on a 9 hour wedding day. However, I cull out the duplicates, test shots, etc and deliver around 700-1000 images. I never limit the amount of files I give to a couple on their wedding day because I want them to rest assured that I am there to cover everything they'd like me to shoot.
Can you describe a normal day's shooting? 
Of course, everything really depends on the timeline, but we like arriving about an hour before the bride's hair & make-up is completed. This allows us to shoot detail shots (dress, shoes, etc), and then shoot the bride during her final touch ups, where she looks the best. No bride has ever asked me to shoot photos of her when she's just getting make-up started!
After that, if the couple has a first look, we get that taken care of, and then we move into family portraits. This allows our couples to free up time after their ceremony to do bridal party photos and romantics, and that's when the light is usually the best.
Then we go through the rest of the wedding events, and we tell our couples that we leave 30 minutes after the last formal event is done at the reception. We find that the best parts of dancing and partying is during the beginning part of the open dancing, since there are more guests, people aren't as disheveled and sweaty, and the energy level is still very high.
We always make sure to work with the couple on the timing, and our hours, to make sure they are completely happy and understand when we will be there!
When was your first wedding that was really yours as opposed to second shooting?
My very first wedding that I booked for myself was on Dec 18, 2010. I was so excited about booking it, and when the day came, it started to downpour and rain like crazy. I live in sunny Southern California – it never rains here! That was a huge wrench thrown into my first wedding experience, but I owned it, and with the help of a good friend (who second shot with me), we were able to do our best for our couple!
How long did it take you to feel truly comfortable shooting weddings?
Honestly, I would still say that I am always on my toes when I'm shooting weddings. I never want to get comfortable because I don't want to get complacent and take things for granted. I absolutely love doing this for a living, and I am always flattered and honored that my couples hire and trust me to be a huge part of their lives. Complacency creates laziness, and every one of my couples deserve 100% from me.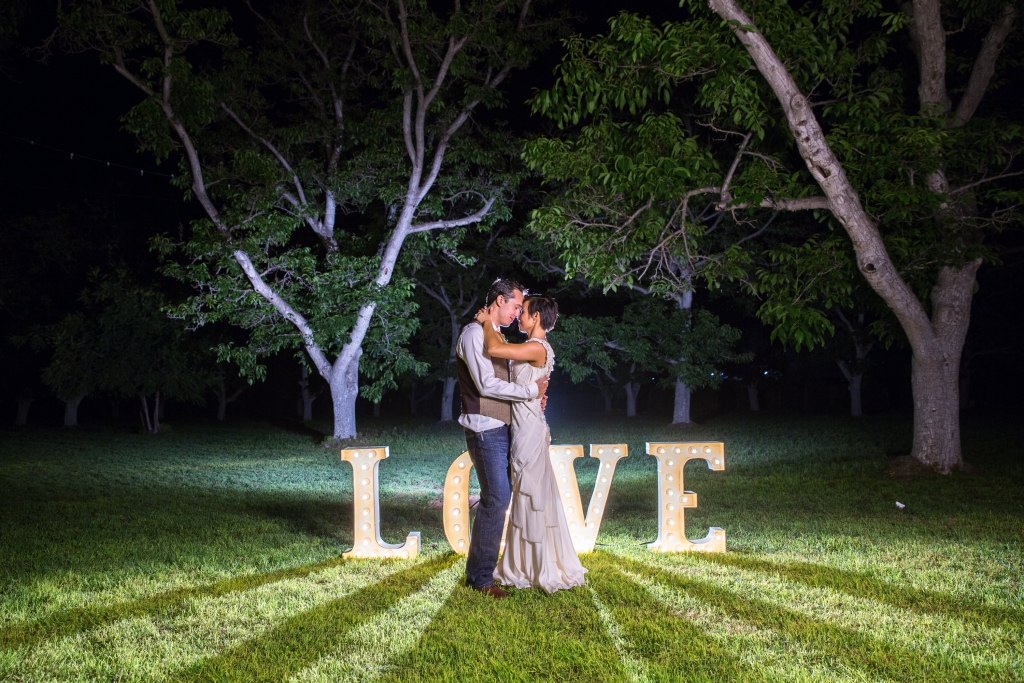 What do you do with your spare time?
I love spending time with my family – I have a 2.5 year old little girl that is my world. I love every part of being a dad – from the poopy messes to being her "Dada". I want her to experience everything, and we try and have fun family adventures as much as we can. Oh, I also like playing video games and watching bad reality TV.
What's the best thing about being a wedding photographer?
Honestly, it sounds cheesy….but I'm always so blown away that I'm the guy who gets to capture priceless memories for other people. That blows my mind. I'm the guy who creates wedding albums and films for people – I help celebrate one of the happiest days of their lives. And years later, my work will be some of the most precious things that they hold close to their hearts. Doesn't that blow you away?
Now, what's the worst?
I don't get to have weekends with my family. My wife works a full time Monday to Friday job, and she has spent a lot of weekends alone with my daughter. She supports my career 100%, and I am extremely grateful and thankful for her.
What do you find the most difficult thing about shooting weddings?
I don't like it when it's slow, when there is a lull between events. It feels like time has slowed down exponentially. I like things fast paced, and when weddings flow smoothly and seamlessly.
OK, talk to me – what's in your kit bag?
I love gear. I am a Canon shooter and I own nearly every lens and gizmo ever. Chances are, if you name it, I have it. I also love Think Tank gear, and all my stuff is carted around and protected by them.
If you had to shoot a whole day with just one camera and one lens what would that be?
I love my Canon 5D III. I would have to play it safe and shoot with the Canon 24-70 F2.8 II.
Do you have a favorite camera and lens?
My favorite camera is what I have on me, and it's usually my iPhone 6S Plus. If that answer doesn't count, I would say my Canon 5D III and my Sigma 50 ART lens.
If you could shoot anything else other than weddings what would it be?
I would love to be the White House photographer. Imagine what you can see through that lens.
How heavily do you edit your images?
I like to keep things looking natural and feeling real. I partner with ShootDotEdit (who I LOVE) to get all my post processing done, and then when I get the images back, I do some custom preset tweaking on my own.
Can you describe your workflow after a shoot? 
My main rule in life is….BACKUP your files. The first thing I do when I get home is to kiss my wife, say hello, and then start copying cards. Then I back everything up. Twice. I never go to sleep until everything is backed up and accounted for.
Then I start the culling process using Photo Mechanic. After that, I send my files to ShootDotEdit for post processing. When I get my files back, I go through them all, and give them all a final tweak, if needed. I'll export the files from Lightroom and run them through JPEGmini. After that, they are ready to be delivered!
Any big mistakes you've made in your career in terms of business decisions?
I don't feel there have been any big mistakes during my career. I've been very happy where I'm heading. However, the biggest thing that I do regret is not blogging as much – I am a horrible writer and every time I sit down to blog, I get writer's block. I wish I was able to be a better blogger.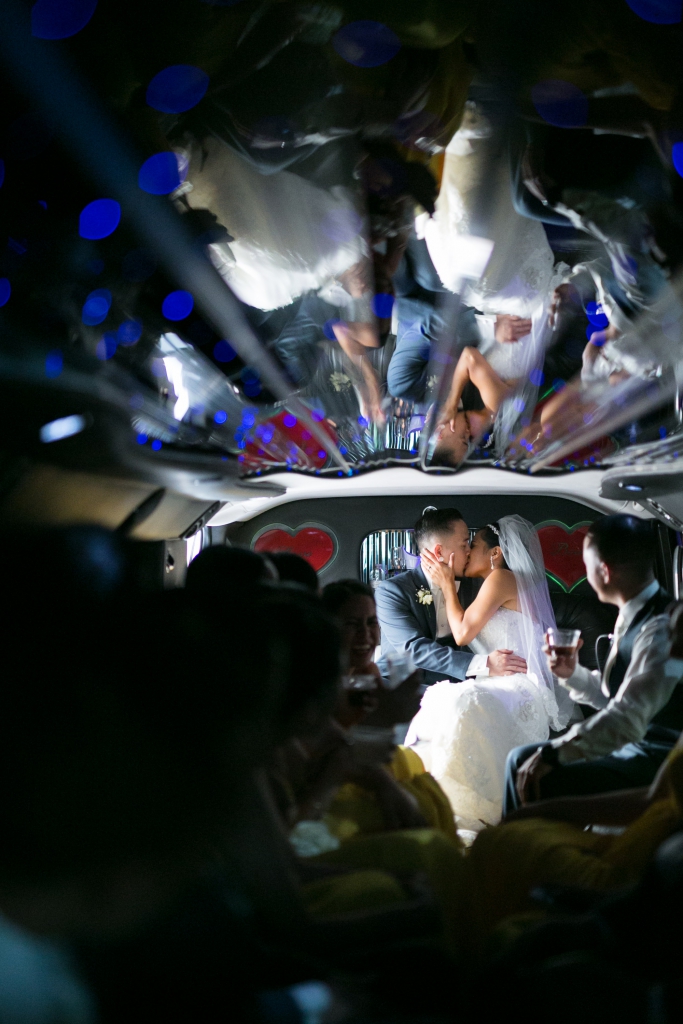 What are the best things you've done for the success of your business?
I am extremely lucky and I've created a team that I completely trust and admire. They are the hardest working people in the business, and they are all very talented. They are also so trustworthy and wonderful people. This by far has been the best thing to happen to me.
I'm also blessed to be partnered with some wonderful vendors who have made my workflow so much more efficient. It's important to streamline your workflow and find the right partners who can help you do that.
You've won some awesome awards and are recognized throughout the world, can you pinpoint a turning point in your career where you started to really get noticed?
Honestly, I think it was this past year that's been a turning point. I've always just put my head down, got the work done, and kept pushing myself. For some reason, people have been taking notice lately. I think it's great and crazy at the same time.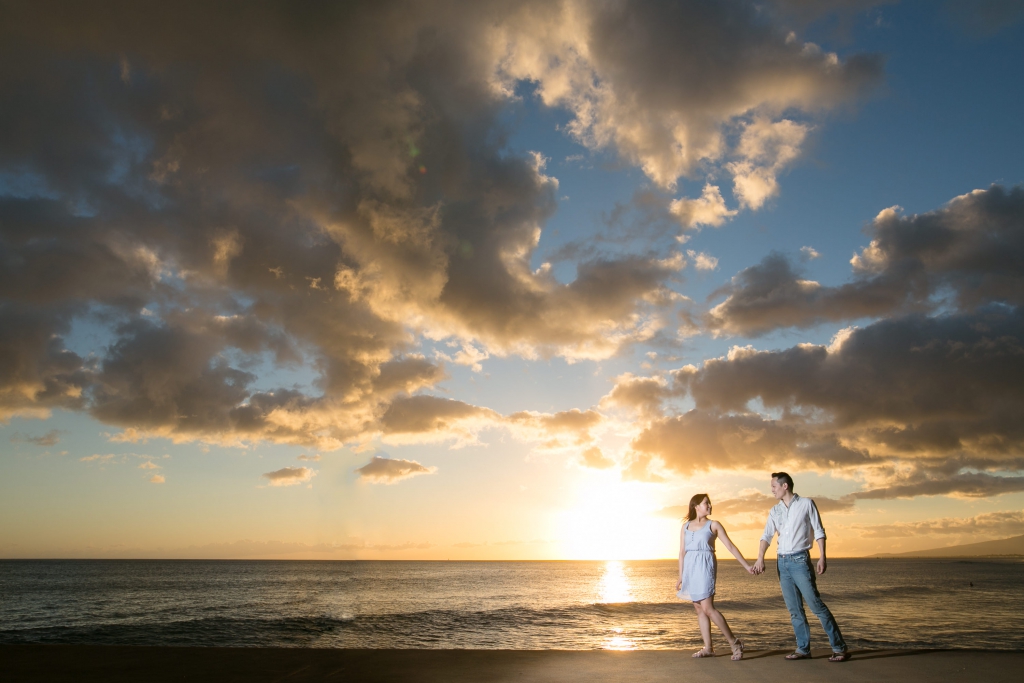 What has been the most successful advertising for you?
Word of mouth. Referrals are where my business lives. I want my couples to absolutely LOVE what I do for them, and to have them tell their people about me. I also want planners, venues, and vendors to love what I do too!
And the least successful?
Paying for advertising. Unless you are targeting a very specific demographic, or type of bride, paying for advertising doesn't usually work.
Where in the world would you most like to shoot a wedding?
I want to be the first wedding photographer to shoot a wedding on Mars. But I'll settle for the moon. ☺ Seriously, there are so many awesome locations to shoot a wedding in. I would love to shoot a wedding in Paris, in a Scottish castle, on a tropical beach in Fiji…there are too many places to list!
If you could give one piece of advice to aspiring photographers what would it be?
LEARN the business of running a small business. Sure, taking pretty photos is great, but if you don't know how to market yourself, how to run your business, you will have a hard time making it. That's what will separate you from everyone else. But taking pretty photos always help too. ☺