Should Photographers Have a Blog?
In April 2014, Mark Condon, a wedding photographer based in Australia, launched Shotkit. This blog showcases expert photographers from around the world and the equipment they carry in their camera bags. The blog includes photographer interviews, gear reviews and many other features for the photographer community.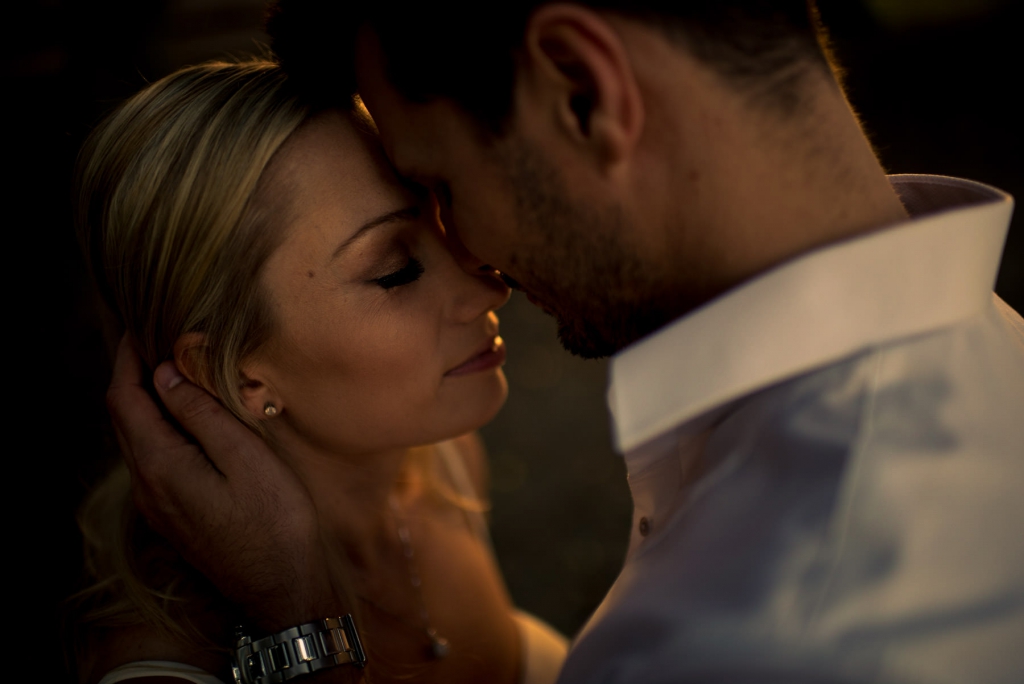 After following and reading Mark's posts for a while now, especially his JPEGmini review, and being in touch via email, I was pleasantly surprised when I met him face to face this past January at Mystic Seminars. Well, to be fair, it wasn't really face to face. Mark is quite taller than I am. He's such an awesome guy, with a wealth of knowledge. Talking photography and more with Mark allowed me to learn more about Mark's work and I wanted to share that with all our readers. So without further ado, here's Mark.
Hi Mark, thanks for taking the time out for the interview. For those who don't know you yet, can you please tell us a bit about yourself? 
So, I'm Mark Kenji Condon. My middle name is Kenji because I am half Japanese. For the first 21 years of my life I lived in England and then I decided to go to Japan to learn my Mother's language of Japanese, as I didn't grow up learning how to speak it. SO I went over to Tokyo to a Japanese language school for foreigners and I was originally planning to stay there for 3 months, which was optimistic since Japanese is a hard language to learn. After 6 months, I'd fallen in love with the country and its people and the culture. All of a sudden 6 months turned into 7 years.
Then I left Japan for Sydney, which is where I am currently based. I've been here for 7 years already. It's scary to think that I haven't been back to England in about 15 years. . .it's scary because I still love the UK and miss my mum/friends.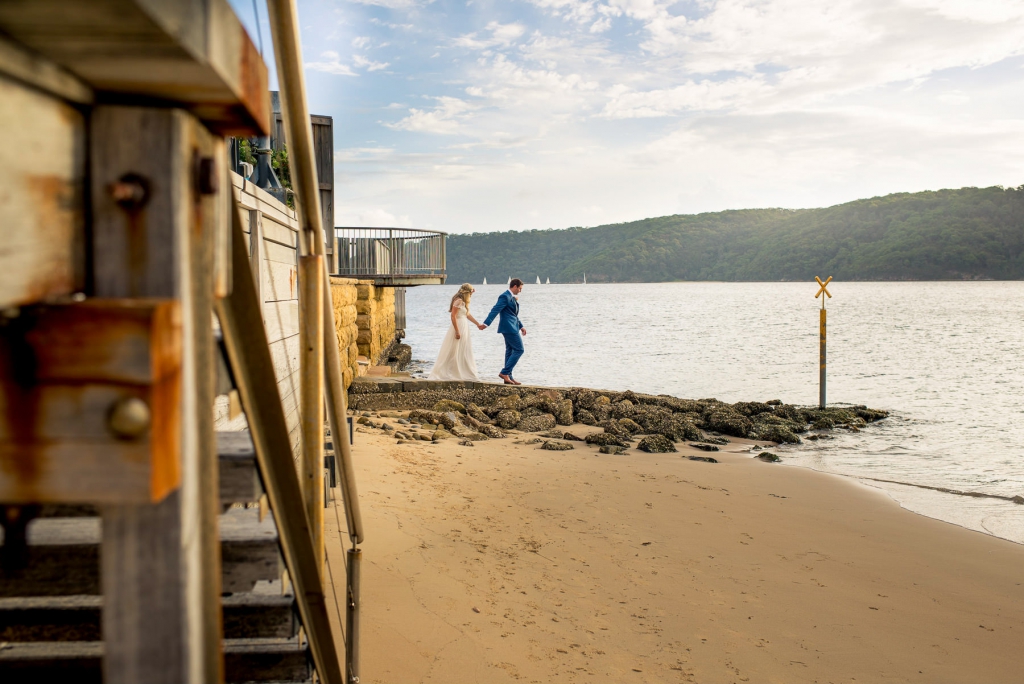 I've been working in Sydney for the past 6 years as a content writer in the retention department of an online marketing company. They'd been really good to me and sponsored me so I could stay in Australia.
I built Shotkit during my free time. I would wake up really early in the mornings to work on it. I would put in about 3 hours before heading into work, and then when I came home I would put in an additional three hours. I did this for the first few months when I launched the site and then I gradually lessened the time working on the site. I launched Shotkit in Feb 2014.
The other part of my work is Gold Hat Photography. I started the site about 5 years ago and have been doing wedding photography for about 3 years now. I did this alongside my online marketing job, and Shotkit of course.Around 3-4 months ago, I left my online marketing position to be a stay at home Dad with a focus on Shotkit and shooting weddings full time.
I absolutely love this change. My partner, Elissa and I take turns during the week taking care of our 1 year old Harry. On the weekends during the summer months, I am quite busy now shooting weddings.
That's true dedication! So, what made you start Shotkit?
I had an idea for a website about three years ago, I wanted to make it an all encompassing "what's in your bag" website. Not just for camera bags, but really for everything from sports to makeup bags. I gave it a go with a developer, but it didn't really get past the design stage. The subject was just way too broad and the job was too much to take on. It took me another 6 months or so to realize that I should've just focused on one aspect of the site, which naturally was photography.
So I contacted a lot of photographers I never met before. I ran a Google search and contacted the top ranking photographers in a range of disciplines. I made a mockup of a site and emailed the photographers a link and told them I'd love them to be on it. Luckily, most people said yes, including some big names. That really helped launch the site. By the time I launched I had around 25 photographers on board, including some relatively famous guys.
Then something really exciting happened. SLR Lounge, FStoppers and PetaPixel picked up Shotkit. This really helped with gaining traction early.
I remember being on the golf course with my mum the day I after I pushed the site live and my phone wouldn't stop buzzing. I was getting deluged with emails about the site. It was at this point when I knew that I'd created something that might stand the test of time.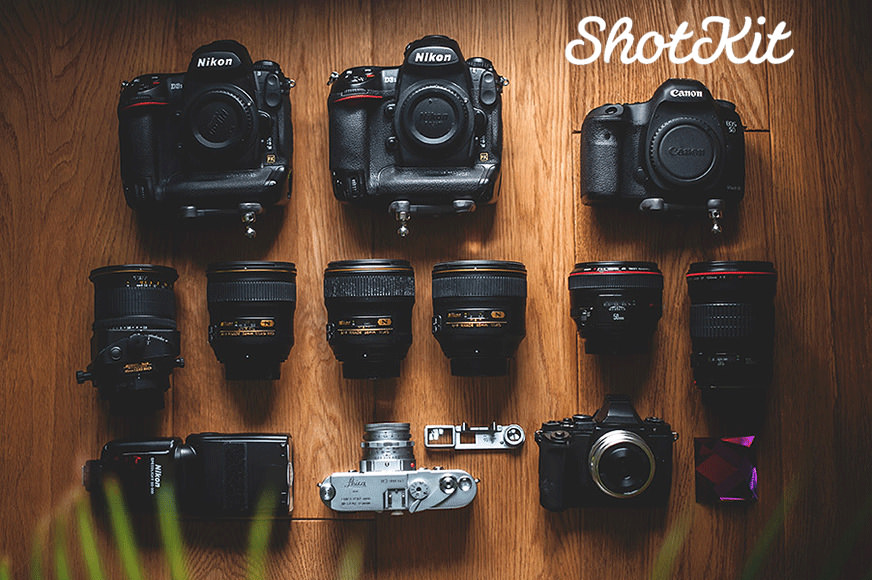 When did you first fall in love with photography?
Photography is quite a recent passion of mine. When I left Japan I decided to spend my remaining Yen on a camera, so I got a D40. At the time I didn't know much about cameras, so I just went out and bought the cheapest Nikon DSLR.
Then when I came to Australia, I started messing around with it. I was going through a difficult time in my life and I needed something to focus on so I chose to do a project using this camera and a 35MM lens. I called the project – Project 35. I took a photo every single day for 35 days trying to make something interesting and creative.
I posted the photos on Facebook, just to get feedback. Making it public like this made sure I went through with the project, to make me accountable for finishing it properly. After a few days I realized people were 'liking' and commenting a lot on the photos. I found it quite flattering. It was the first time I had such instant feedback on my photos. I didn't realize it would get such a reaction. This was the motivation I needed to keep going and take photography really seriously.
I don't know if I ever fell in love with photography, or even if I'd say I'm in love with it now! It's just the tool I use to earn a living whilst at the same time pushing myself to remain creative.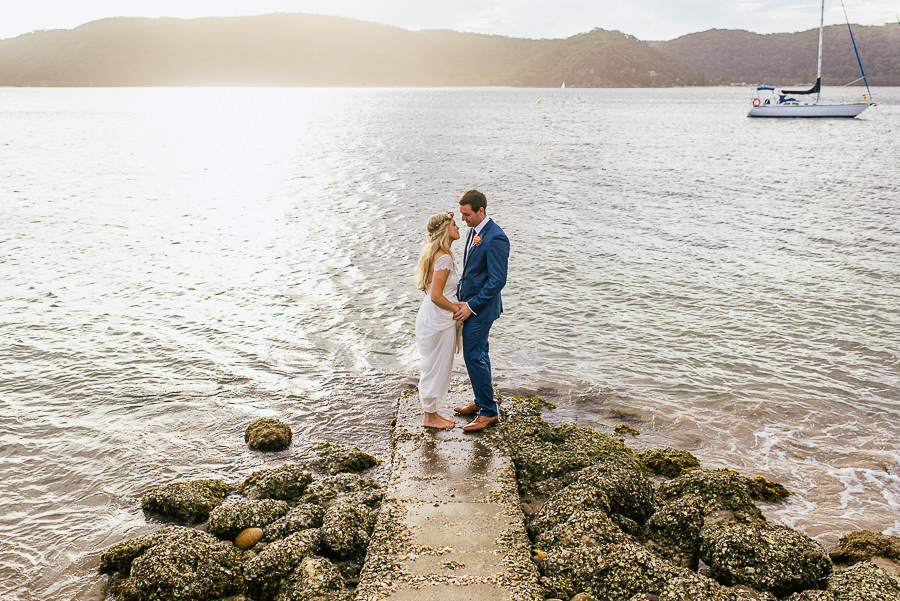 How did you first get involved in blogging?
When I was in Japan I was having so many unusual experiences. Most notably I was on TV in a prime time TV drama. I had to go through a couple of auditions to get the part, but I got very lucky. I got the part starring as the boyfriend to the most famous female actress at that time. Suddenly I became really famous, even though my acting was shit. As you can imagine, I kind of stuck out like a sore thumb. Here I am, a British guy, in an all-Japanese cast in a primetime TV drama. I was followed in the street and even mobbed by 'fans'!
That lasted for about a year, which is pretty crazy. So I wanted to tell all my friends back in England about these unusual experiences I was having in Japan that wouldn't normally happen anywhere else in the world. Instead of emailing them, I started a blog. The blog wasn't anything crazy, just a really basic webpage. I had no idea what I was doing, but I was enjoying creating the images and writing. Truth is, I have no idea if anyone else read that crappy little blog. I was just doing it for my friends and family. So, that's how I got into blogging. I just love putting together images and text and putting it online. There's something very satisfying about the way the final page looks.
What did you learn along the way?
I had no idea what WordPress was back when I started.I was looking through other blogs and started questioning how they put in a comments section, how they format all the posts, etc etc. I had no idea it was all behind a great CMS system and it can be controlled so simply.
So I learned about WordPress on face value, not as a developer. I picked it up as I went along the way. I used my time to read and learn as much as I could about blogging, SEO, content marketing and anything to do with making a living by using the Internet.  That's how I learned to be a better blogger. I still continue to learn every single day and try and apply what I learn to what I'm doing.
If anyone's interested in how I run my online businesses, I discuss the tools and services I use in this post.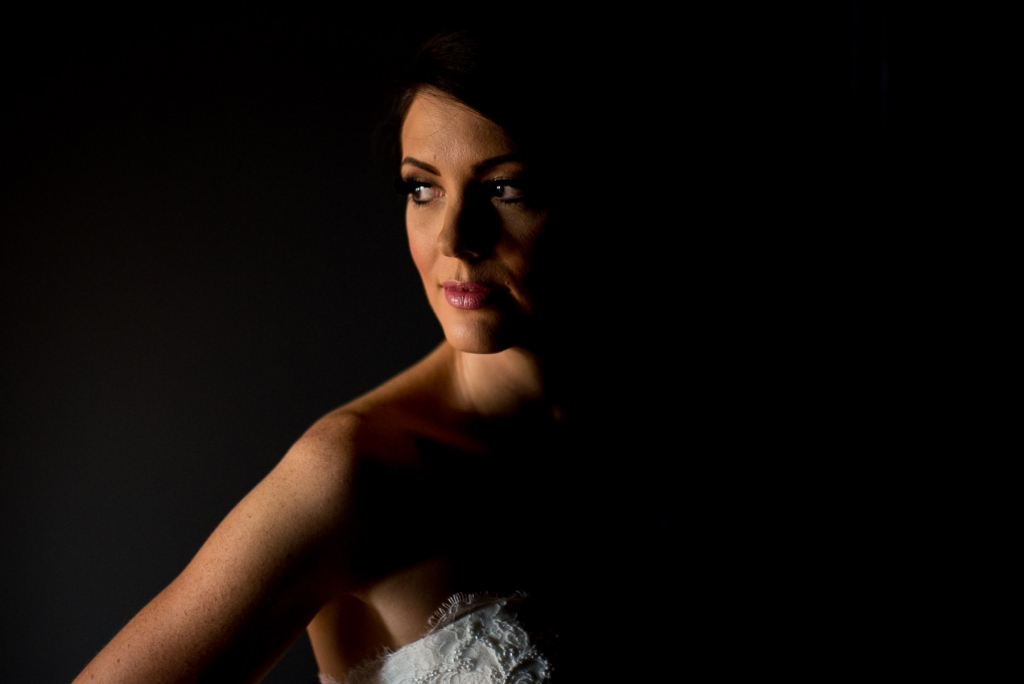 Do you think photographers should have their own blog?
Yeah, I think it's a good way to start. If a photographer wants to get into a certain genre, for example weddings, it's very hard to get out there and start shooting weddings right off the bat.
Brides won't hire you unless you have some wedding work on your site, but obviously if you haven't shot a wedding, you can't show anything. It's a Catch 22! That's why you need to have other things on your blog before you start targeting what you want to do. The bride can then at least gauge whether you have a talent for photography, and perhaps she'll give you a chance with her wedding! Or you have to go the more traditional route of second shooting until you have a substantial enough wedding portfolio online.
A blog is a way for you to really show off your artistry. It's a great way to brand yourself, especially when you're starting out.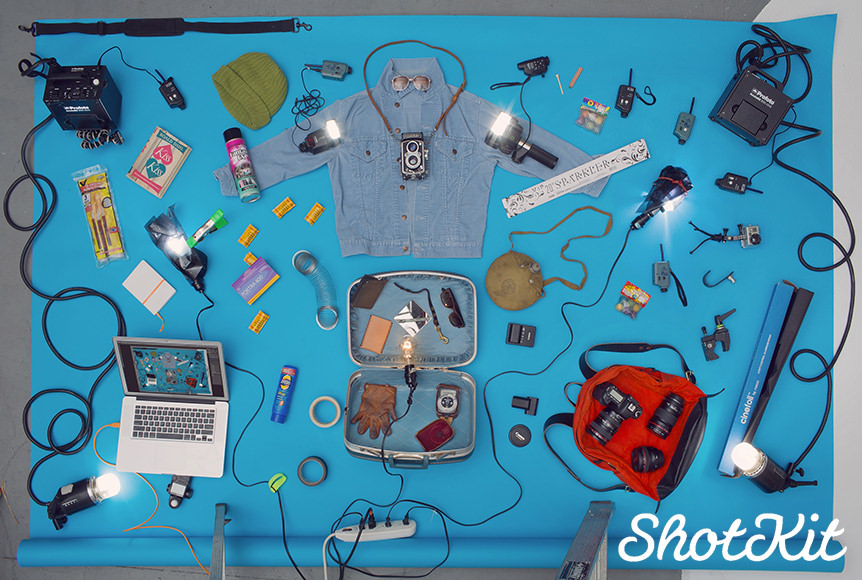 What's the most important advice you can give to someone who doesn't have a blog yet?
A. Use WordPress. There's a very slight learning curve initially, but then for normal blogging tasks, it's very simple. I made a guide on how to get your first WordPress blog online in 15 mins here.
B. Be very selective with what you show. You will find the more successful photographers only show a small percentage of the photos they take.
C. I use JPEGMini to reduce the size of all my images! I use it every single time without fail. It saves me time (quicker upload speeds), money (smaller hard drives), and makes google like my site just that little bit more (page speed)! Mitch and the team are geniuses 😉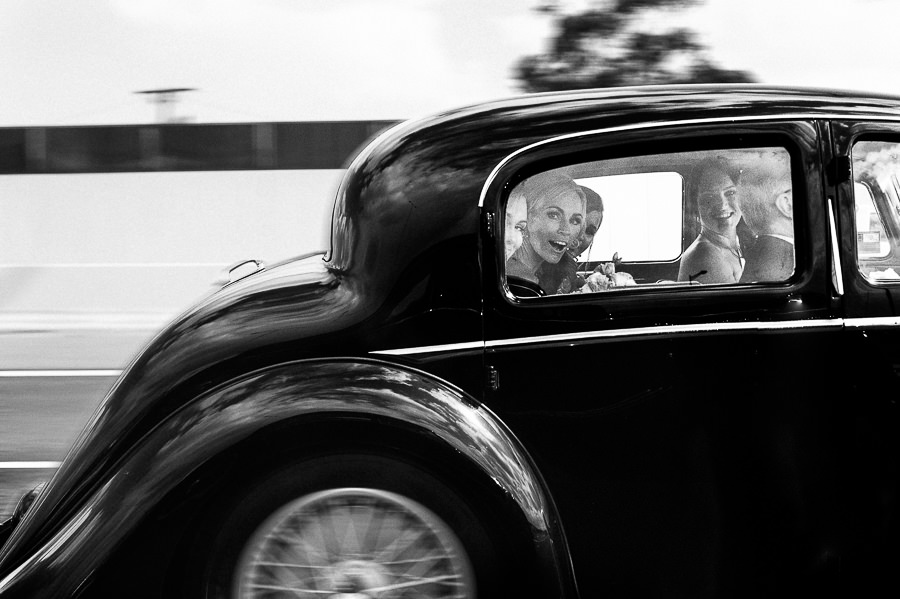 Who are the top 3 bloggers you follow/read?
I don't like to read blogs anymore since I'm not getting paid to do it! Instead, I listen to podcasts while I'm doing mundane tasks like driving or walking.
The only blog I duck in and out of regularly is Neil Patel's, so I guess he'd be my favourite blogger. Buffer has a good blog too.
As for podcasts, I currently like Tim Ferris's one, (I'm a big fan of his books too), PhotoBizX (I was interviewed on it a while back) and Social Media Examiner.
I used to read a hell of a lot of online marketing blogs, but you start to realize that they're all talking about the same thing. . . just in a different way. You still learn things, but I don't think it's an effective use of my time at the moment.
OK, so if someone is interested in starting a blog for their photography website, what do you suggest they use?
This is totally up my alley. I actually created a spot on my website for this. You can find it at Shotkit.com/resources. I try to keep it updated and add to it when I find something useful and others can gain from it. On that webpage is full or resources that I use everyday. Check it out.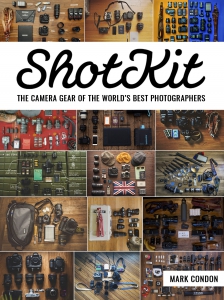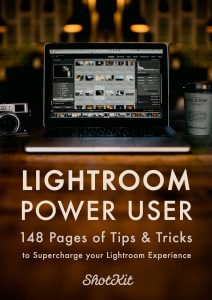 10% discount code for JPEGmini readers for www.shotkitbook.com and www.lightroompoweruser.com. Users need to type this at checkout: jpegmini