Want to Become an Adventure Wedding Photographer?
As I am browsing through the stunning photography from the viral Mt. Everest Wedding shoot, it is very hard not to be jealous of award-winning Destination and Adventure Wedding Photographer, Charleton Churchill. Based in northern California, Charleton was recently awarded the honorable 2016 Sony Impact Award for his contribution in Nepal, amongst many other awards, honorable mentions, and features.
In this interview, we ask Charleton some great questions about various things he has learned along the way so we can all learn from them and become better photographers. So, without further ado, here's Nicole.
When and how did you start shooting photos?
I started learning Photography in 2005 while in the middle of training for high altitude mountains like northern America's highest peak, Denali, and Mt. Everest.
What was your first camera?
Nikon D50 in 2005 only for a few months, then D80, to the D300, to the Canon 5D, 5D Mark II, then to Nikon D700 and D3, D4.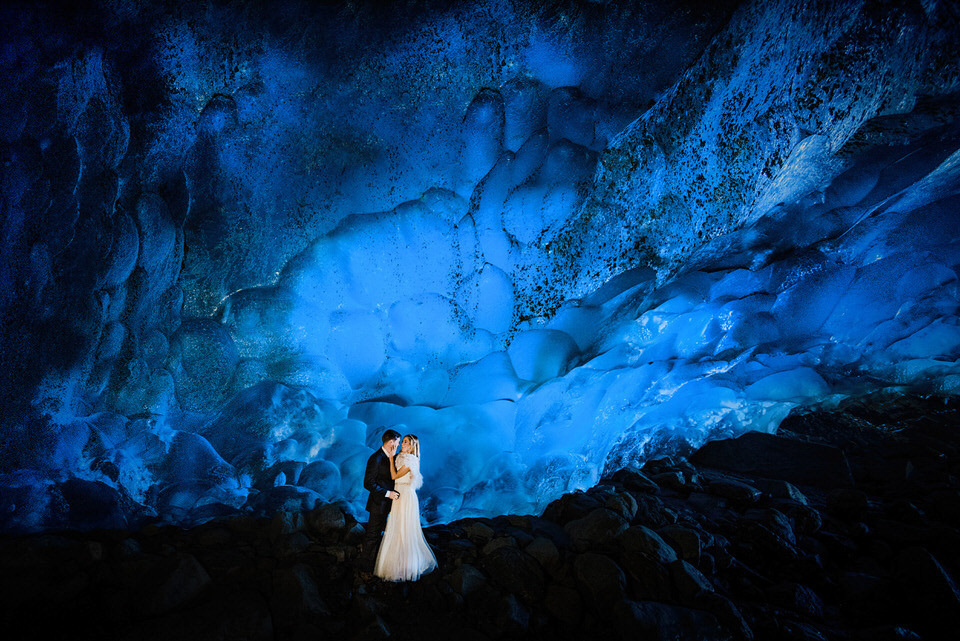 What camera do you use now and why?
Nikon D750 + D850 cameras, Dynamic range is amazing, and now the Nikon D850 for the bigger landscape images.
How long did it take you to feel truly comfortable shooting weddings?
Shooting with others, smaller weddings, friends weddings, built my confidence.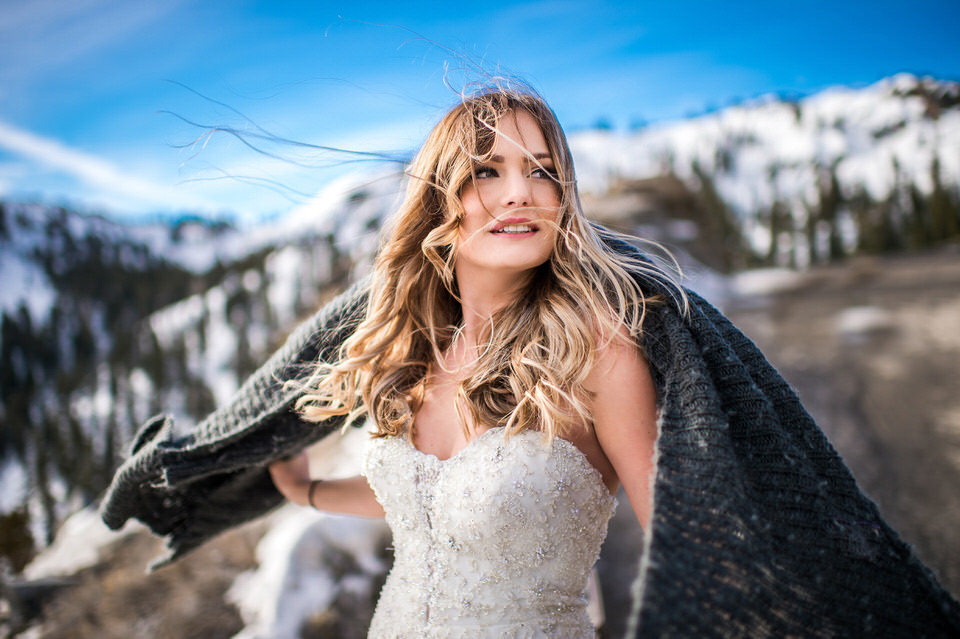 How many weddings do you shoot per year?
Around 35 weddings a year, not more than 40.
What is an adventure wedding photographer?
For me, there's a purpose to what I do. It involves more than taking photos next to landscapes. I will say this, if you look up the word 'adventure', it involves 'taking a chance, exciting, and unknown outcome, exploration of unknown territory, daring, possibly hazardous'. So there's an exciting experience involved. There's also an element of safety involved for me, so not everyone should attempt what I do. I do have a background in mountaineering and wilderness survival; it was already a passion of mine long before I started promoting adventure wedding photography. For me, I try and push the limits, attempting new adventures with my couples if they allow me. There are also different levels of adventure, so it's going to be different for everyone. That being said, I have personal goals that are truly adventurous if my couples are willing to go with me.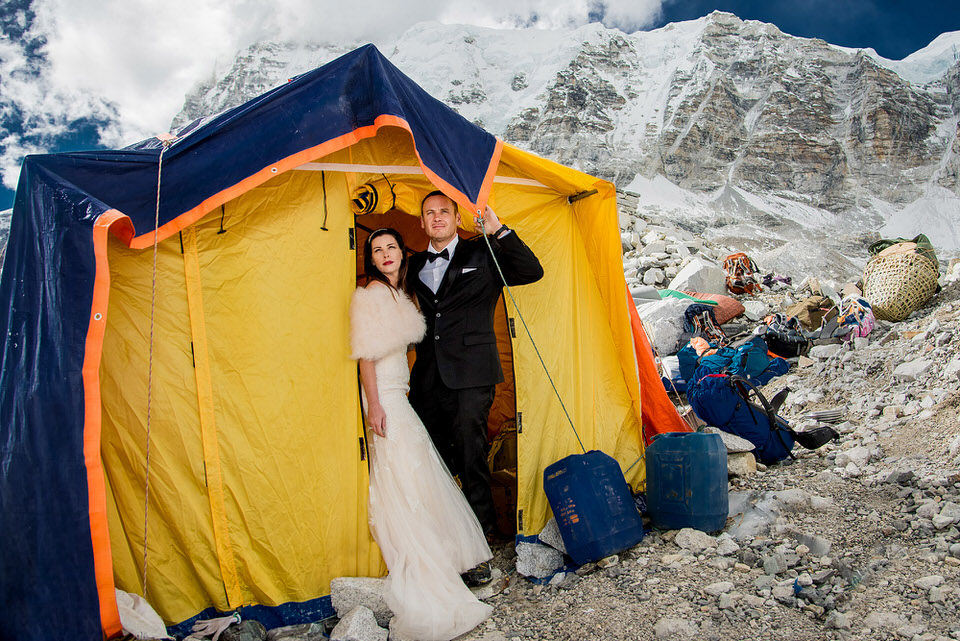 How did the Mt. Everest Wedding come to life? Whose idea was it?
It's always been my desire to climb to the summit of Everest, that's how I got started in photography, training for it. In 2012 I had this idea to take a couple to Mt. Everest base camp to photograph a real wedding, but in a wedding dress, which nobody had ever done before. There were no photos anywhere or wedding photos on Everest that showed the epic shots I was visualizing. So I posted a blog saying basically I'm available to photograph a wedding at base camp Mt. Everest. In 2013, I received three inquiries, but they all fell through until 2014 when a couple signed up and we started planning. In 2015, in the middle of our ascent to Everest base camp, a disastrous 7.8 Earthquake struck us while on the mountain, and much of Nepal, killing thousands. We were blessed to be alive, but we had to get off the mountain. Unable to marry at base camp, my couple married lower on the mountain, which was a happy ending. I still hadn't reach based camp with a couple, so I decided the earthquake is not going to stop me. I prayed for another couple, and sure enough in 2017, I photographed the first wedding couple at base camp with a wedding dress just as I had envisioned.
Obviously, there's much more to that story, but you can read those on the blog.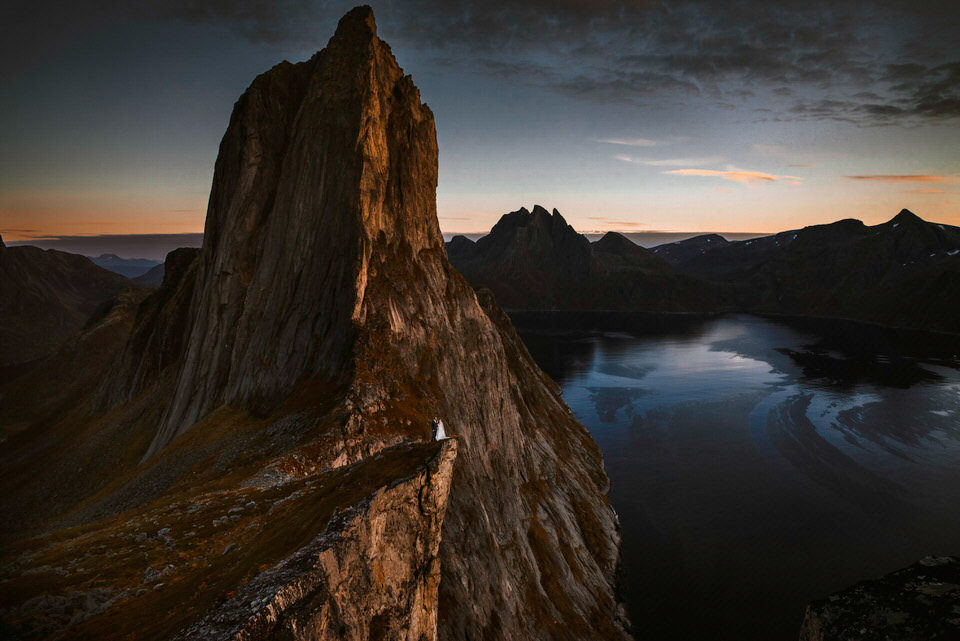 Has there been a photograph that left a lasting impression on you and why?
Well, for now, it's the main Mt. Everest image, not because of how good the image is, but even more, the story behind it. It represents all that I have worked for to get where I am, the obstacles, disappointments, pain, hindrances, etc., and to be standing on top of the world, so-to-speak, in almost zero degrees temperatures surrounded by the Himalayas, was quite surreal. It's a symbolic image to me.
On average, how many photos do you take on a normal day and how many would you expect to give to a couple?
If it's in the city and it's a typical 6-10 hour day wedding, then expect 75-100 images per hour delivered. If it's an adventure wedding, and it requires hiking, camping, or whatever, it's always different.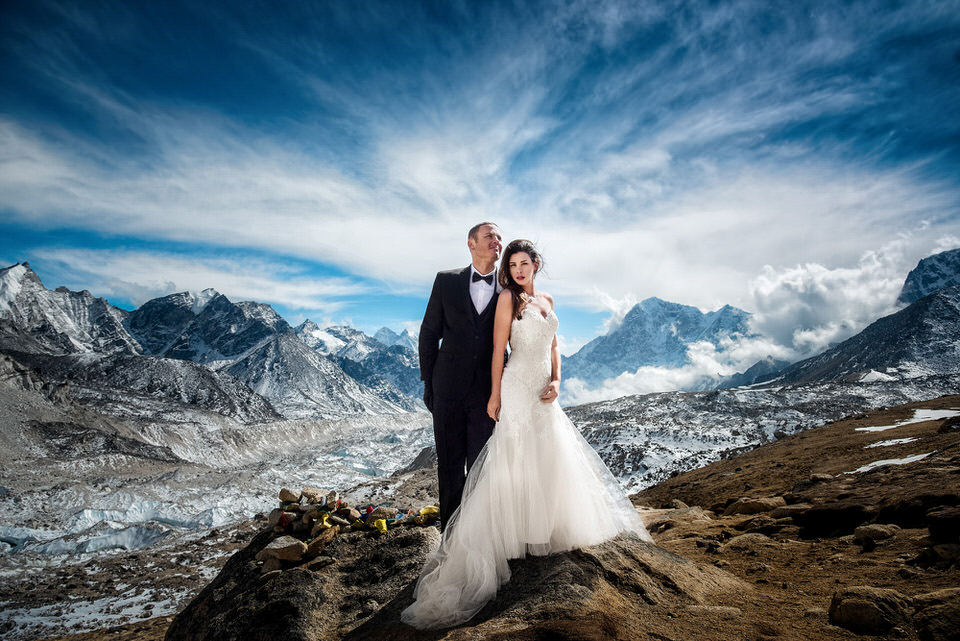 Can you describe your workflow after a shoot?
Upload through Photo Mechanic, backup over all my systems + cloud, a copy with me on my MacBook pro wherever I go. I cull in Photo Mechanic. Export the selects into Lightroom. I don't have an editor, but I need one, tried many of the companies out there, but for now, I process the images myself. From there I have presets I've designed to start off with, but I end up doing something different, so I have nothing consistent. I have most presets anyone sells just to try and see if anything sticks. I just bought the DVLOP presets, so far liking those.
After I have processed the images, then I may do a little touch-up on images in Photoshop, or work on a few signature images, if I have time. Then I upload them to a gallery for download, view, print, and selection of album images. When I blog my work, I use JPEGmini to cut down the size of the image memory so it will easier to access on Google. I don't have much time these days to blog weddings anymore, but I try. My family and investment in my community are important so I choose to get off work when it's time.
What can photographers do to become an adventure wedding photographer?
I'm not sure, I would say just start doing it, go after your desires, hike, workout, learn the wilderness, learn to photograph in the high altitude, what lenses you like, gear you can bring on the trail, keeping weight light and pragmatic. Start by learning safety first wherever you go, research the areas where you are going to, get a map or GPS, bring lots of water and food, essentials, what kind of habitat, water sources, wildlife, etc. Be aware of your surroundings. Be prepared and extra prepared. Then after that, take your couples with you. I encourage my couples to wear boots to protect ankles, plus it looks awesome. Again, know your limits and be extra safe with your couples.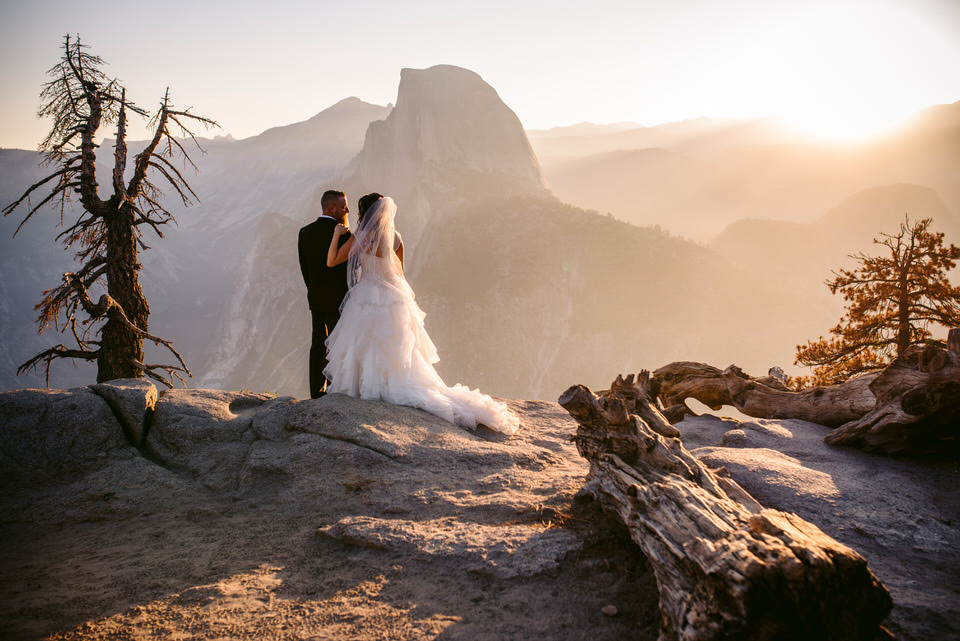 Where do your influences come from as far as a creative vision go?
I mean, I'm always looking at magazines, I subscribe to many Outdoor Magazines, Hiking Magazines, Backpacker magazine, GQ, W Magazine, REI brochures, outdoor catalogues, inspired by Ansel Adams, John Muir, Jedidiah Strong Smith, Earnest Shackleton, much of the explorers of the past, older books where I see old images, Galen Rowell, and then to the wedding photographers, I have many friends who inspire me, attending WPPI, Mystic Seminars, I'm always learning.
What would you do without photography?
I have no clue, I don't think about that. Honestly, wherever the good Lord leads me, that's where I go. And right now, I believe I'm right where He wants me. I would love to invest more of my time into the kids and youth of our community. I am a changed man because of people investing in me. I want to give back.
Is there one photograph of yours that you are very proud of?
I don't necessarily have one photograph that I'm proud of, but rather, I'm more proud of projects I've photographed, adventures where I've traveled with couples, where I had to work hard for the images. I feel my Mt. Everest work is what most would probably expect, and it is in large part something I'm proud to have achieved. However, my Alaska blizzard-type ice-cave work is a worthy adventure where we endured freezing temps on steep glacial terrain, almost in a white-out with moments of clearing. We didn't know exactly what was going to happen or what kind of images we were going to get. We had been hiking for a while with a trail that disappeared with the heavy snowfall, maneuvering our way through the dense landscape, fallen trees, running water, down steep slippery slopes. We eventually made it to a glacier, an ice-cave, and there was a discussion about going deeper into the ice-cave, but we couldn't stay long and I didn't want to chance it. We had to find our way back in the dark. Safety for my couple was always on my mind. There were moments of quick decision making that required wisdom and strength. It was truly an adventure.
What's the best piece of advice someone gave to you that helped you become a better photographer?
Go big or go home.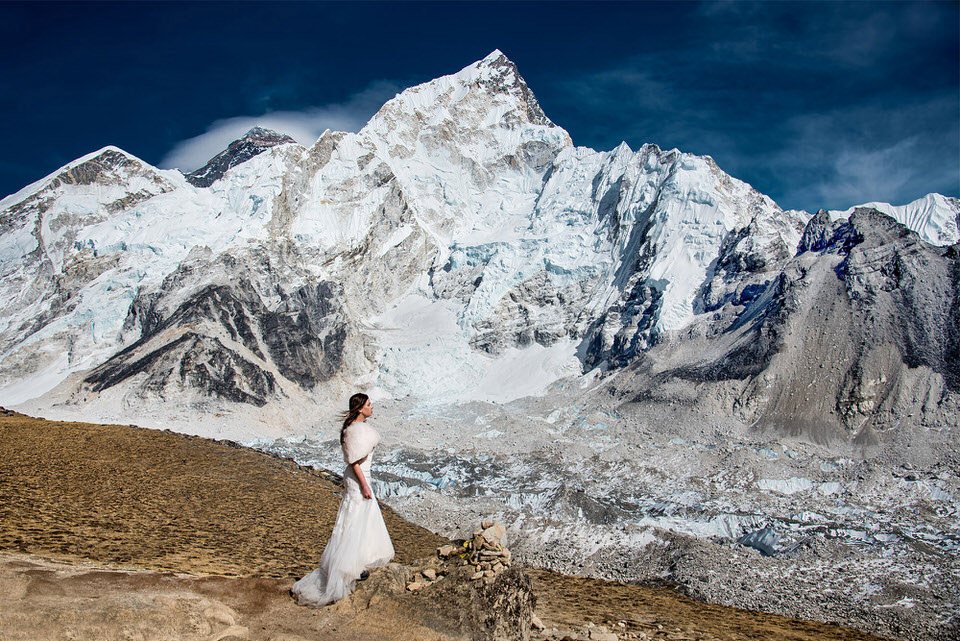 For aspiring photographers, what recommendation would you give them?
Like anything in life, if you want something bad enough, you have to work hard for it, read, practice, learn, watch videos, go to workshops and conferences, no matter how great you are, you can always learn. Take chances, and don't be afraid to get out of comfort zone and do something completely off the charts. There's fear in charting new territory, but courage is what separates leaders from the rest.