Whisper in Your Sexiest Voice
It took me years to figure out how I wanted to photograph couples. I don't want to say I ever did it the wrong way, because everyone comes into their own as an artist at their own pace, but the amazing thing about photography today is that it has evolved so much. It's no longer about tight curls, fluffy dresses, and staring straight into the camera with stiff-poses. It's become more carefree and natural. Couples want to include more of their hobbies and day to day activities into their sessions. They want what they see on all social media platforms, candid.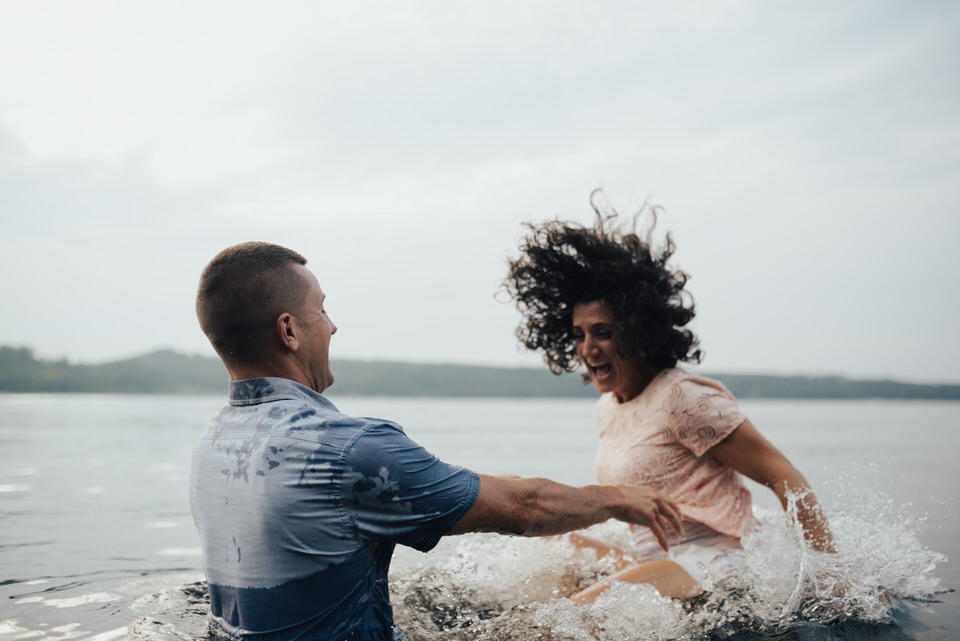 Candid moments don't come naturally to couples. You've most likely heard, "We're terrible in front of the camera," or, "We have no idea what we're doing," and it's important to remind them that the majority of the population hasn't had photos taken professionally since senior pictures. Which, if your experience was anything like mine, it was hugging a barn wall and staring like a deer in headlights into the camera. So they more than likely haven't been given the best experience.
I know great photographers are everywhere. Photographers are using their talent mixed with the same presets and work looks similar. So it's important to bring something else to the table to make yourself stand out from the creatives around you. Your personality!! Personally, I think it's important to be photographed every once and a while so you get a feel for what it's like to be in their shoes. Just bask in the uncomfortableness. Whether it's an exchange of services or setting up the tripod and photographing yourself. DO IT! Because it will help you with your client experience in the long run.
I'm sure by now you're scrolling to look for the 'Top 5 Tips to Candid Photos,' but I want you to read through the whole thing because it's equally as important.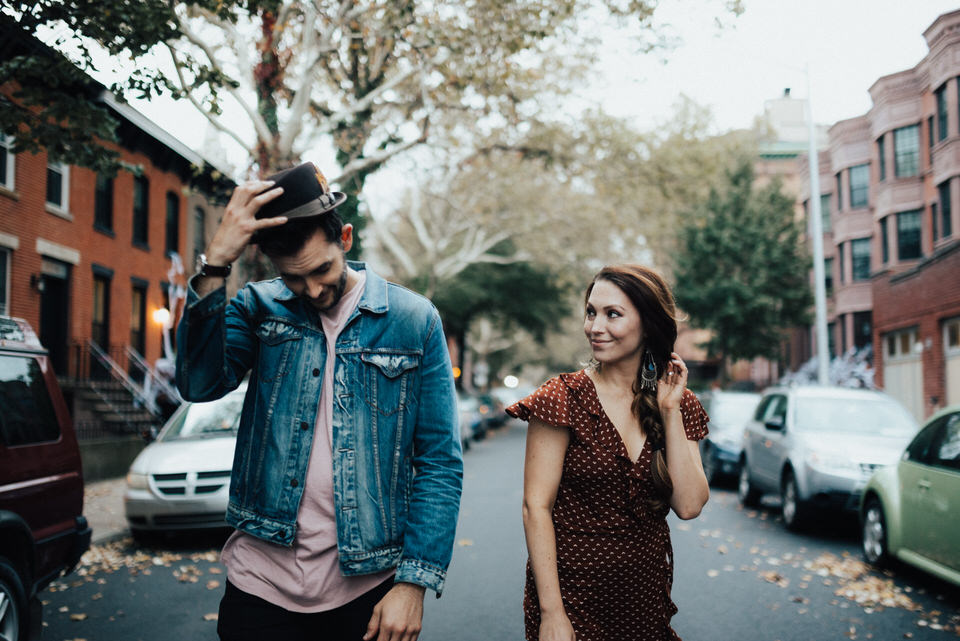 My client experience is the most important part of my business that helps create natural photos. Delivering images they love is a given, but how I interact with my clients brings home the bacon! And it's a big deal if you leave the gray area when you start. They don't know what to expect! Let them know exactly what you're looking for. I tell them that every couple is different. Their love story is different, how they interact with each other is different, but they all come to a session with one thing in common: They don't know what the hell they're supposed to be doing and it's okay! I'm going to direct them to how I want them to be without giving them exact poses. Don't get me wrong, I do have a few poses that I use with couples, but I don't rely on them session after session.
The one bit of direction I always place the biggest emphasis on is TOUCH and MOVEMENT. I say, "Don't look at me directly unless I ask you to and I want you to ALWAYS be touching and moving." No matter how your couple interacts with each other, touching and making eye contact is a way to achieve more candid images. When someone looks at the camera or isn't "playing" with their person, they lose connection and that's no good! Also, the fact that I'm clumsy is no good, but if I give a heads up that I am, it will always make them laugh and if I do have a moment where I bite it and tumble, although I quickly recover to get the shot. Who doesn't think a person falling or tripping is funny? But movement also gives them more variety in their photos and they don't feel like they are doing the wrong "pose" because there is always motion.
If you set the vibe, they will blindly follow. And if they don't follow, step in and demonstrate. Crack some jokes. Make yourself look silly. Get goofy with them. Bring a few drinks and be their hype-squad! If you plan on spending more time with them and are photographing their wedding, keeping a relaxed environment from the get-go will make it easier for them to open up.
However, some couples have a hard time opening up. We've all been there. No matter what trick you pull out of your sleeve, it's just not jiving. That's when I try to take them to a completely different place and ask them to whisper in their ear in the sexiest or most disgusting voice 'If you could go to eat anywhere right now, where would you go and what would you get?' And it mentally takes them to a different place OR I ask them to whisper some of their favorite things about their partner in their ear and it changes their body language entirely. I also love asking them to cover the other persons face in kisses….sloppy ones. Someone usually gets carried away and it makes for fun photos.
Lastly, invest in a wireless Bluetooth speaker if you haven't already. Just clip it to your hip and play music. Ask them to dance, sway or headbang. Whatever floats their boat. Even as a photographer it's easy to be in your own head wondering if they're enjoying the session or maybe you're thinking of what to do with them next. Music is a great way to break any kind of silence with singing or dancing and just give them a memorable experience.
In a flooded market of photographers with boho brides and bowties at sunset, remember that they chose you for a reason, now it's time to deliver. They already know you do great work, but what will have them talking about, (and sharing on social media,) you as a business, will be the connection you create with them during their session. Helping a couple have fun will make them enjoy their photos that much more as they recall the great experience of the day of the shoot, and not to mention, they will never order off the menu at Chic-Fil-A the same way again!