Why LinkedIn is Important to the Photography Community
It's no secret that the key to creating a community of advocates for your services on social media begins with the type of content that you share with your audience.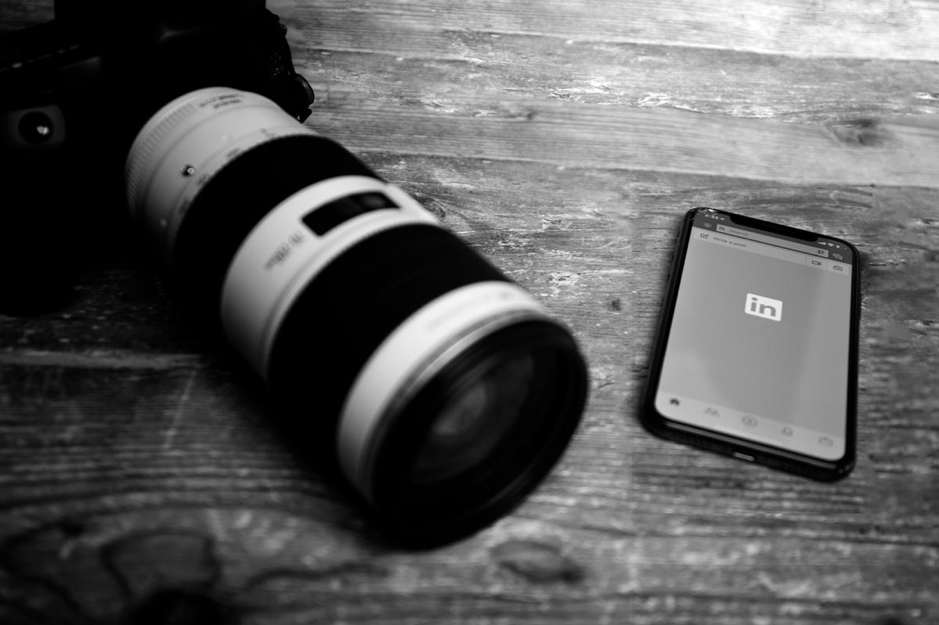 And when it comes to LinkedIn, creating valuable content that informs, entertains and inspires can be consumed in a short amount of time is essential.
Why?
LinkedIn is a social platform dedicated to professionals looking to develop business relationships, generate leads and close sales. And people move fast when they are in this mindset.
That's why when you create content specifically for the platform, it's important to keep that in mind.
In order to get your message out in a quick, efficient and timely manner – and the quote post is the best way to achieve that.
WHAT IS A QUOTE POST, YOU ASK?
A quote post is a short piece of text – a word, phrase, sentence or short passage – that either asks a question or shares a valuable piece of information that is meant to enlighten and inspire your audience in a way that clues them into your expertise.
They are short, punchy and directly to the point.
What makes them so effective is that they both quick to consume and immediately give your audience an opportunity to get a sense of who you are, who you serve and why you do what you do.
When written in your voice and tone, these pieces of content are also great ways for you inject your personality into the conversation – and this is no small, nice-to-have, add-on.
Remember, when people qualify you to see if you're the photographer that can solve their particular pain point, they're not just assessing your portfolio, they're assessing whether or not they like you and want to work with you.
As a result, give them a sense of how you communicate and motivate others through the way you write and present your content.
And, the quote post format is an ideal way to illustrate your personality in a short amount of time.
Try JPEGmini Pro For Free Now!
WHERE DO I GET THE WORDS?
Have you ever written a social post? Written a blog? Been on a podcast? Talked in front of a room? Had a conversation with a client over the phone? Conducted a session?
Good, then you have plenty of places to source the words, 🙂
The idea with these phrases is to inform, entertain and/or inspire. If you can achieve one of the three, great. If you can achieve all three, then that's pretty magical, but don't feel compelled to try to hit on all three the first few rounds of creating these posts.
The goal is to teach a lesson to illustrate your expertise or ask a question in a way that clearly illustrates your personality, so, focus on these objectives.
For the written words that you've already produced and put out into the world, scan through your published social posts and blog articles and look for interesting turns of phrases, snappy one-liners, powerful phrases with motivational sentiments or really interesting questions posed to your audience and write them down in a place where you keep all of your ideas.
These gems can be either edited or pulled straight from the copy and posted alongside or on top of an image, like the two examples posted above.
For the podcast appearances and talks, the first step is to create a transcript of the conversation or talk, and from there, you can do your quote post sourcing.
Either send the video/audio content to a transcription service or simply upload your video to YouTube allow it to generate captions. Once the captions are created, you can download that file, open it up, and there are endless amounts of juicy quote posts waiting for you to discover them.
WHERE DO I CREATE THE QUOTE POSTS?
Fortunately, there's a lot of great options for you to create your quote post format.
The above examples were all created in Photoshop. The format for both was created in separate .psd files, and every month, that same file is leveraged to create new quote posts, so, all that needs to be plugged in is the image and the quote. The borders, logo, text format and other design elements are already set in stone.
If you want to avoid Photoshop like the plague, there's phone app options like Canva or Photofy that can work for you. Play around with their templates, adjust them to your liking, add in your logo, save that format, and you're off to the races.
For the time being, stick with one style of posting, and be consistent with it.
Create a look that aesthetically compliments all of your other content and your website. Think about the colors, format, font choice and style, and keep them consistent.
Why is this important?
When you're on LinkedIn, you're in the business of building relationships, and a huge piece to the relationship building process is trust. And one of the ways to foster trust is by being consistent, not only in your words, but, in the way you present yourself.
Brand consistency matters, so, pick one style and go with it.
If you decide to want to change the style of your quote posts, then stick with the new style going forward. Rather than beta test new looks on your LinkedIn feed, drum up a couple options and show it to colleagues and mentors and see what they think.
Just keep your LinkedIn feed clean and consistent.

SHARING AN IMAGE IN A STATUS UPDATE
Now that you've worked through sourcing the words, phrases, and passages and created a format, it's time to export and optimize these images so they're ready to be viewed, engaged and shared on LinkedIn.
The optimal image size for your quote post when shared as a status update is 1200px x 675px. This pixel dimension perfectly fills the space LinkedIn reserves for your image.
If you use a different ratio, LinkedIn will generate grey bars on the sides of the image, which ultimately is a waste of the screen real estate.
Using JPEGmini to compress the image file will help prevent LinkedIn from compressing it beyond an acceptable quality and ensure that your image will be displayed in the way you wish it to be.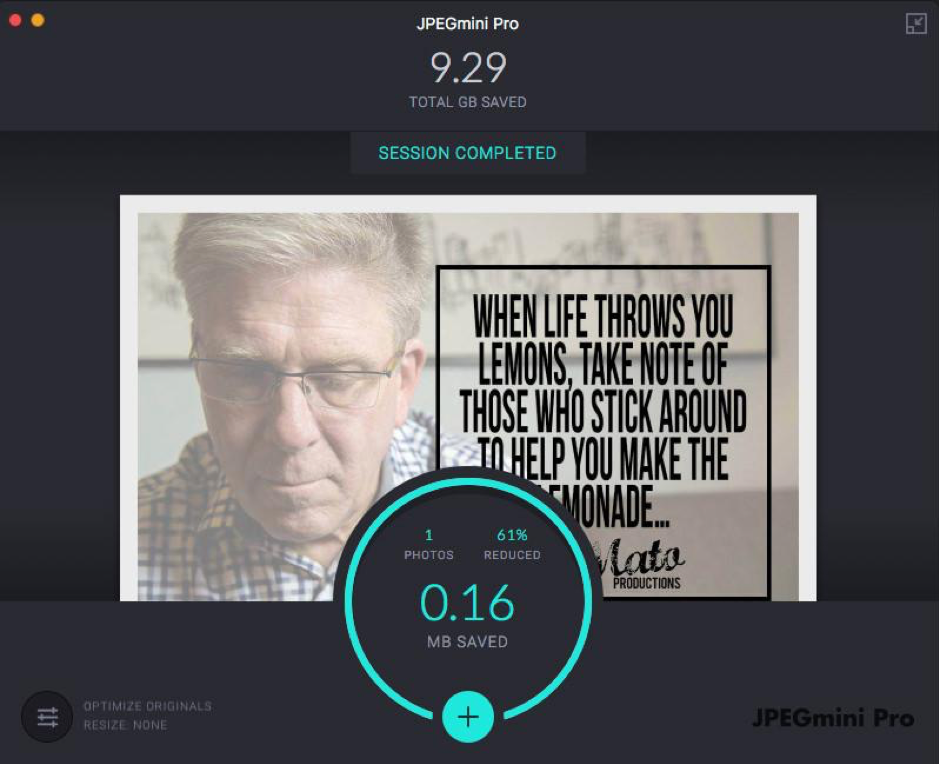 Leveraging your image content on LinkedIn is only one piece of the puzzle to make the platform work for you and your business.
LinkedIn offers lots of untapped features by photographers that can help them reach and attract the right clients.
LinkedIn is a platform that helps you efficiently find the people you want to work with by allowing you to take control of the conversations you have and the people that discover you.
Within the greater, social media ecosystem, this makes LinkedIn unique.
If you want to maximize the value of your time spent engaging on social, we urge you to spend it on LinkedIn so you can see, over time, the power that it possesses in helping you gain attention for your photography business.
Yes, the platform can be overwhelming at first, but, that's why we're here to help.
We created a LinkedIn For Photographers Program.
With over 6 hours of video content and 15+ written articles, you'll learn everything you need to know about how to optimize your time spent on the LinkedIn platform.
70% of all our business can be backtracked to our efforts put forth in LinkedIn. Oh and no, we don't pay a dime for LinkedIn and between the two of us, we don't have a million connections, 🙂
Want to learn more?
Visit the LinkedIn for Photographers page.
---
John DeMato is a branded lifestyle portrait photographer and content creation expert, and, alongside his portrait and headshot photographer partner, Maurice Jager, they co-founded a photography community, Screw The Metadata.