5 Photography Duos You Should Know
As Man Ray famously said, "Of course, there will always be those who look only at technique, who ask 'how', while others of a more curious nature will ask 'why'. Personally, I have always preferred inspiration to information."
Inspiration. We can draw photographic inspiration from many different places. I personally draw photographic inspiration from many different photographers. It's a great way for me to learn different tricks and techniques from the many professional photography websites that I visit.
I've put together a list, in no particular order, of some of my favorite photography duos in the industry that I've gained inspiration from. Why did I single out photography duos? I like seeing how two photographers take on photography with such a fresh, unique and stylish approach.
I sincerely hope you check them out and find the same inspiration that they have given me.
1) Edmonson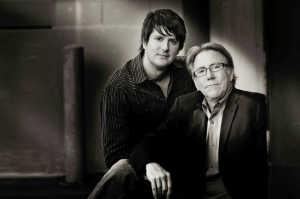 Here's an award-winning father-son team from Plano, TX that are sought out by extraordinary worldwide clientele. By combining their distinctive styles, they are able to fuse their talents into powerful, dramatic imagery.
You can view Edmonson's work by clicking here. They're also on Facebook!
2) A&J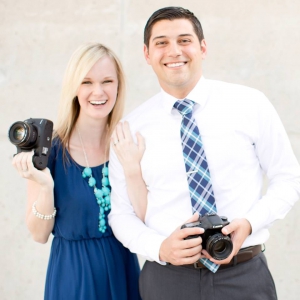 Amy and Jordan are husband and wife wedding photographers, educators, and writes based in Phoenix, AZ.  You may recognize their photos from being featured in People, The Huffington Post, E!, and Allure Bridals (just to name a few).
You can view Amy and Jordan's work by clicking here. They're also on Facebook!
3) Bob and Dawn Davis
Bob and Dawn are a husband and wife photography and design team based in the Chicago area. They've had the honor of photographing ABC's TV show The Bachelorette Ashley's wedding to J.P. in Pasadena, CA. And many other "A" list weddings such as Eva Longoria & Tony Parker's wedding in Paris, Salma Hayek & François-Henri Pinault's wedding in Italy, La La Vazquez & Carmelo Anthony's wedding in New York, Tracey Edmonds & Eddie Murphy's wedding in Bora Bora, along with many other fabulous events with Tyler Perry, Oprah Winfrey, celebrity event planners Mindy Weiss & Colin Cowie. But that is not what defines them. They are passionate about their faith, their marriage, their family and making the best of their lives.
You can view Bob and Dawn's work by clicking here. They're also on Facebook!
4) DQ Studios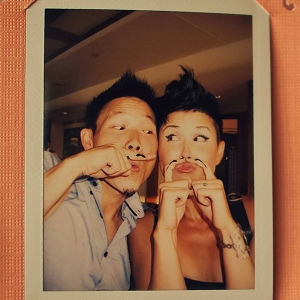 Dave and Quin are an amazing duo from Calgary, Alberta, Canada. One cannot define them by categories such as "traditional" or "fashion".  Their drive to create fresh and innovative images stems from their passion for God, each other and family. This comes through each and every image as they capture that moment, which is filled with true emotion.
You can view Dave and Quin's work by clicking here. They're also on Facebook!
5) JONETSU STUDIOS
Camille & Chadwick Bensler are the award-winning owners of the bright and airy JONETSU STUDIOS, which is located in Vancouver's Mount Pleasant area. Renowned for their finished artwork in the form of custom wedding albums and Camille's signature 'Dreamscapes', all post-production and design work is handled in-house by the couple personally.  Due to this hands-on commitment to quality and creativity, a personal connection with their clients is very important to them.
It's also important to mention that they are part of Canon Northern Explorers of Light, a prestigious group of imaging professionals who serve as ambassadors for the Canon brand and share their photographic passions and technical expertise with aspiring photographers.
You can view Camille & Chadwick's work by clicking here. They're also on Facebook!
Have there been photographers that have inspired you? I'd love to check them out! Let me know in the comments section below!
Have you tried JPEGmini yet? What are you waiting for? Click here for a FREE download!