Get More Wedding Bookings With 4 New Blogging Ideas
Three years into my wedding photography business and I've been lucky enough to work with dozens of awesome couples across the world. From Ethiopia to Florence and New York to Copenhagen. Within the UK I've enjoyed Skateboarding weddings, Festival weddings and even one at the Tower of London. All of these came from the couples finding me on Google. Many come through my homepage, but a lot also finds me via my blog posts.
Hello JPEGmini fans, I'm Matt Badenoch, a London based wedding photographer and I'm going to share with you 4 blogging ideas that I use to get more bookings.
What are the key benefits of Blogging?
Before we jump into the kind of blog posts you can create, let's break down some of the benefits of blogging.
A) Get Found By More of Your Dream Couples
When most of us have a question or are looking for a product/service, what do we usually do? We Google it. And couples planning a wedding are no different. As well as looking for suppliers they have a ton of questions (especially if this is their first time getting married). Identifying the specific questions your dream couples are likely to be asking and creating content that answers these questions is a great way to start creating a positive experience with your brand.
B) Add value to existing clients and boost referrals
These posts can also be of great value for your existing couples. By helping make the act of planning a wedding easier, less stressful and more fun you're making their experience of having you as their wedding photographer that much better. The better the experience they have with you, the more likely they are to refer you.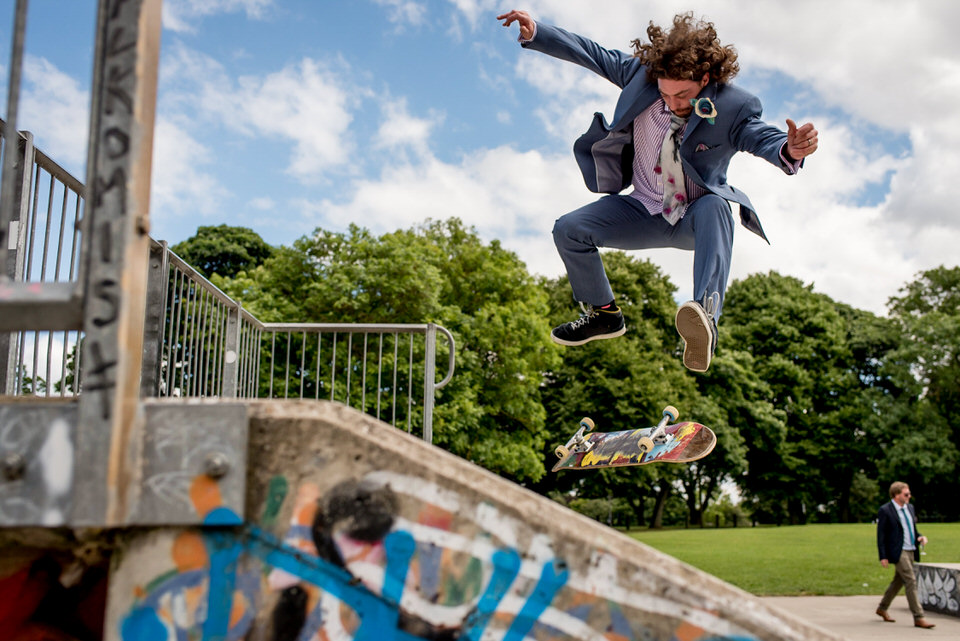 C) Save time
How often do you get asked the same questions by your couples? Where should we have our engagement shoot? How much time do we need for portraits? What happens if it rains? Etc. Each time they ask, you have to take the time to write an email in response, often explaining your reasons. But if you have a blog post on this topic you can now just send them the link. Even better, if they come across your post first, you won't even be asked the question in the first place.
D) Boost Your Rankings in Google (i.e. SEO)
Google's goal is to present its users with the best possible quality content that's relevant to their search. So by regularly creating high quality content you make Google happy. Not only is each blog post an opportunity to be found for a new search term (keyword) but regularly creating high quality content will also improve the overall quality of your website in Google's eyes.
Why Wedding Photographers are in the Best Position to Win with Blogging
As photographers in the wedding industry, we are in the prime position to enjoy the benefits of blogging for three reasons.
1) Couples (assuming this is their first wedding) have never planned a wedding before and are looking for answers and ideas.
2) As we get to see behind the scenes of so many weddings we have the answers and information our target audience are looking for (not only regarding photography).
3) Every good blog post needs beautiful images and as photographers we have an almost endless supply of awesome photos.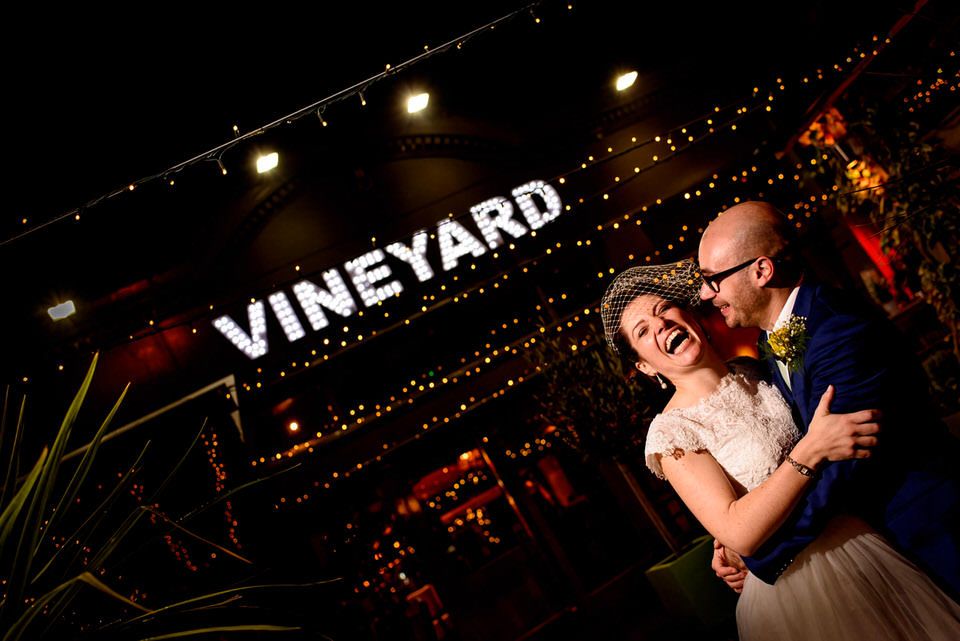 4 New Blogging Ideas For Wedding Photographers
Alright, let's jump into the meat of it. Here are 4 new blogging ideas to help you book more of those awesome weddings.
1) The Resource List
Couples are always on the look out for ideas and inspiration in order to make their wedding day as awesome as possible. From venue ideas to types of entertainment to alternative types of confetti. Writing a 'Top 10' list is a fantastic way to get in front of your potential couples while they're still in the planning stages. You can start adding value and familiarising them with your brand so that when they start looking at photographers you're already top of their list.
When you're creating a resource list make sure it's going to resonate with your ideal couple. For example, if you're targeting alternative couples then you're better off writing a resource list about the Top 10 Quirky Wedding Venues in your location rather than the Top 10 Luxury Wedding Venues.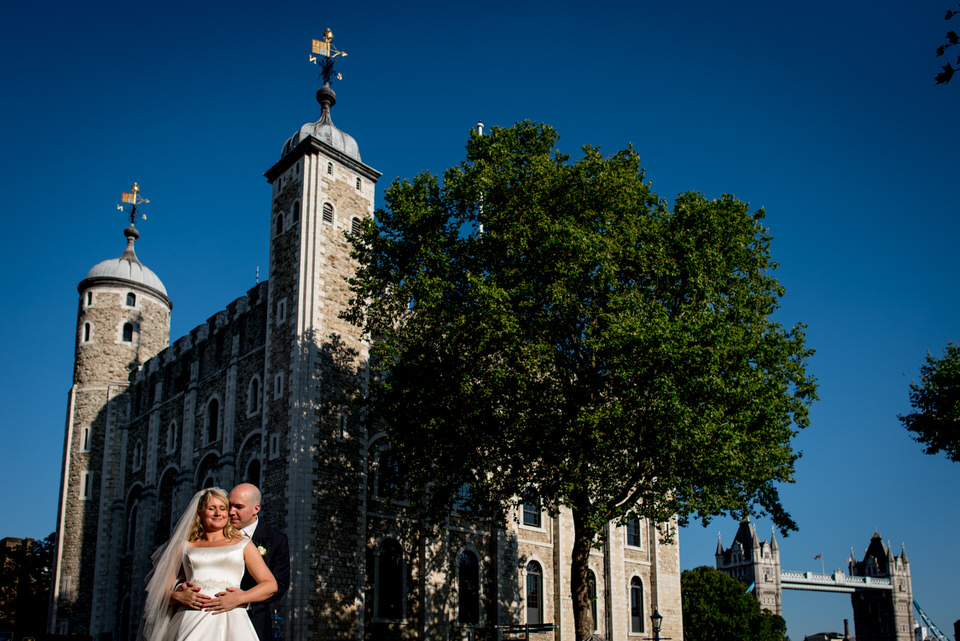 If your ultimate goal of writing a resource list is to get more bookings, then you want to write resource lists on topics couples are likely searching for early on in the planning process (i.e. before they've booked their wedding photographer). So lists on venues, dresses and wedding themes are likely to give you more value than lists on speeches or wedding favours.
Finally, if you have an idea for a resource list, but don't have the write photos, then why not collaborate with other photographers? I've done this a number of times and the response from photographers has always been fantastic. Just remember to credit the other photographers.
Example: Top 12 Locations for Awesome London Engagement Photos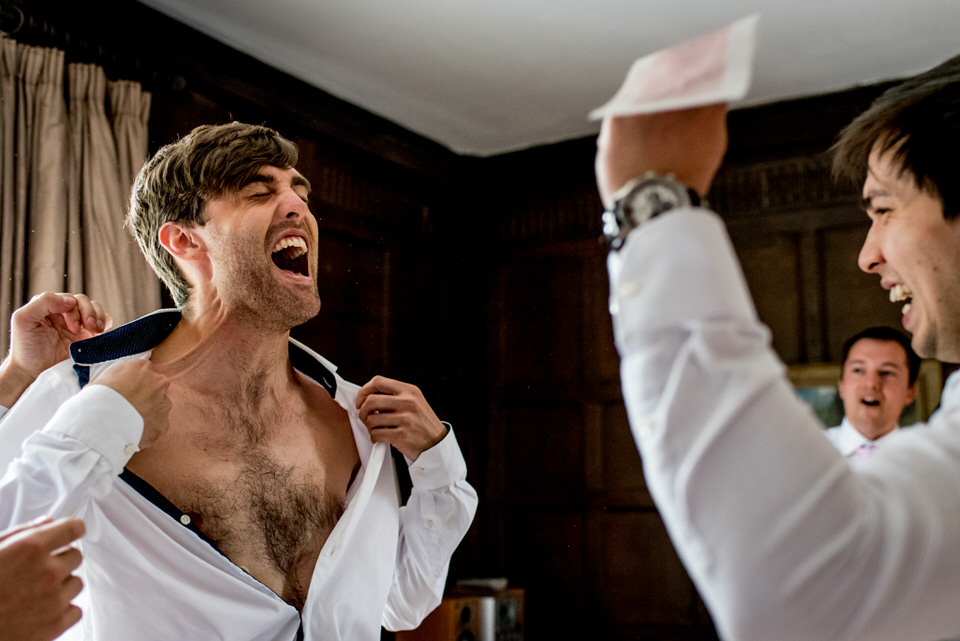 2) Answer a Question
When you have a question, be it about a new bit of software or comparing the latest gear, what is usually your first step? Type the question into Google right? Well, most couples act the same way when planning their wedding. So by anticipating the kind of questions your couples might be asking you can get your brand in front of them.
If you're struggling with ideas for questions, there's an easy place to get started – your email sent folder. We've all had those questions that have come up again and again with couples. Well, why not write a post that provides the answer? Because if you're being repeatedly asked it, then you can bet Google is also getting asked the same question. So by writing a post about it you have an opportunity to get your brand in front of the couple. Plus, next time one of your couples asks the question you can just send them the link instead of having to write then entire answer out again.
Just like we discussed above with resource lists, to maximise potential bookings, target questions your couples would be asking before they get to the stage of booking a photographer. For example: What should I ask my wedding photographer? What are the different styles of wedding photography? Or non-photography related topics – What time of year should I get married? What questions should I ask my venue before booking?
Example: What happens if it rains on my wedding day?
3) The Supplier Interview
This is one of my favourites as I don't even have to write the content myself. So if you're like me, you find the act of writing a rather painful experience, you're going to love this.
Most couples have never planned a wedding before and yet they're suddenly expected to be an expect in loads of different areas. From booking entertainment, to selecting catering options and organising timelines to planning for all eventualities of weather. There's a lot they need to know and get their heads around. And here's the great news, thanks to the relationships we've built with other wedding suppliers, we have the contacts to help them.
How it works. The first step is creating a form that you can send to suppliers. I use the Wufoo online form builder for this, and Gravity Forms are another popular option. I include a couple of questions about the business and then ask for their top tips for couples booking someone who offers their service (e.g. dress makers, band, cake artist, etc.). At the bottom of the post I include a way couples can get in touch with said supplier if they have any follow up questions.
So next time you work with an awesome supplier drop them an email asking them to fill out the form. Most suppliers I've asked have loved the idea as it gives them positive exposure and a backlink which helps with their SEO. Once you've gotten the form back from them, all you need to do it pop the interview into a post and add some photos of their product/service which you would have already captured at the wedding you worked at together. Simples.
Example: Top-Tips for booking a wedding venue
4) The Client Interview
You know how wedding blogs always interview the couple in their posts? Well, why can't we? Plus, this is another method for creating awesome value filled content for couples without having to write your own text. I started doing this earlier this year for all my wedding blog posts and the results have been amazing! So far every one of my couples have excitedly taken part and the content they've provided is so much more valuable to future couples than anything I could have written.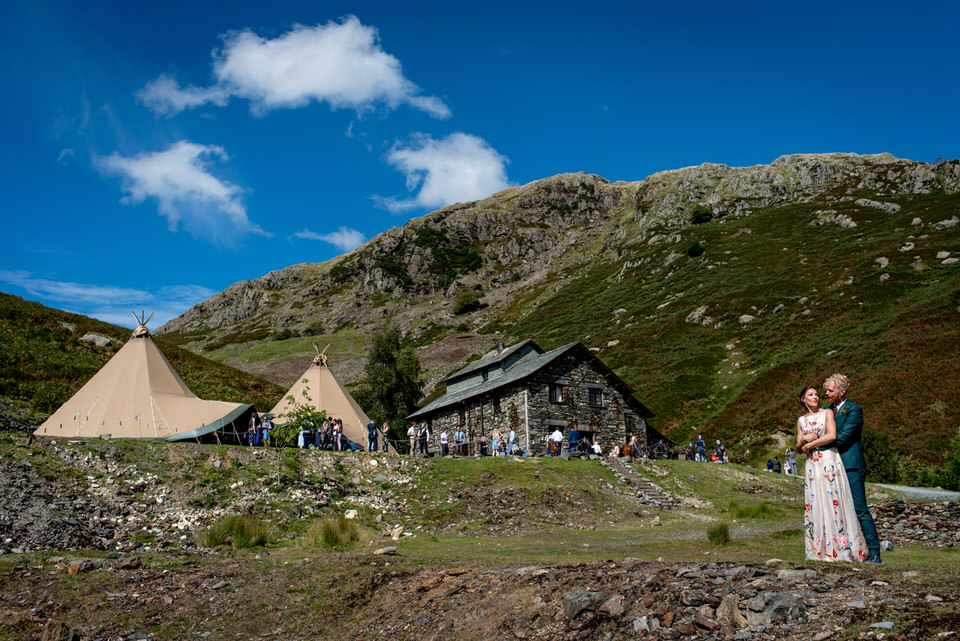 How it works. Similar to the supplier interview above, the first step is to create an online form for your couples to fill in. Around the time I'm planning to blog the couple's wedding, I drop them an email. I tell them how awesome their wedding was and that I'd love to blog it. I then ask if they'd like to help provide some of the content because their specific about their wedding would be so much more valuable than mine. I mention how they could answer the questionnaire together over a bottle of wine and use it as an opportunity to relieve some of their favourite memories from the day. As added encouragement I also offer them a £30 voucher for prints as a thank you. In the post itself, I write a short intro and then add their answers to the questions along with the photos.
Just like with the other blogging ideas, make sure the content in the post is relevant to your ideal couples. So only ask questions in the interview if the answers would add value to them.
Example: A Kick Ass Yorkshire Country Wedding
I hope you find the above helpful and that it will help you get loads more awesome wedding bookings. If you have any questions, feel free to reach out to me or pop your question in the comments below.