Just in case you missed it, Microsoft came out with a monster announcement yesterday: they are acquiring LinkedIn for $26.2B in cash. Both companies' boards unanimously approved the deal and the deal is expected to close by year's end.
But I am not here to talk about the acquisition, I am here to ask – why would Microsoft post a 15.7MB photo on their announcement page? Can you imagine opening up this page on your mobile device? You might as well wait in line at Starbucks while you're waiting for the page to load.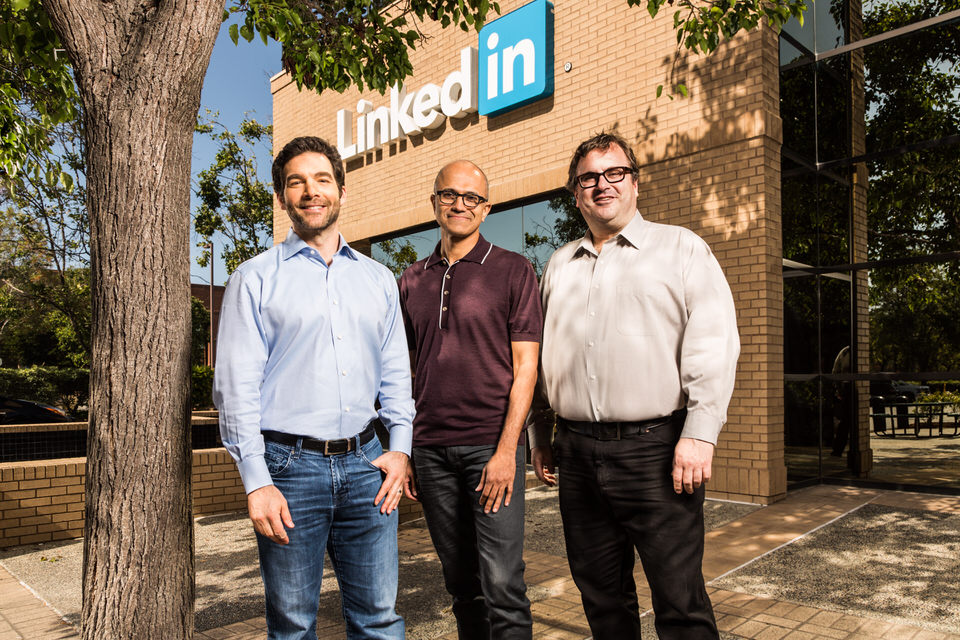 Link to the 15.7MB Image <-> Link to the 4.5MB Image
It's no secret that images make your website and any article more enticing and can actually contribute to improving your SEO. As I mentioned in my previous blog post, loading times on websites are an important part of UX and therefore SEO aspect as well. The faster the website speed, the easier it is to visit and index a page. Images have a huge impact on loading times, especially when you load a large image.
Here at JPEGmini, we took the liberty of downloading the 15.7MB image and optimized it down to only 4.5MB. That's over an 11MB savings! Not only does the photo look the same, but it would greatly improve the page's loading speed. By the way, Mr. Gates, you are more than welcome to replace the image you have on your website with our optimized version. No credit needed- just trying to be helpful 🙂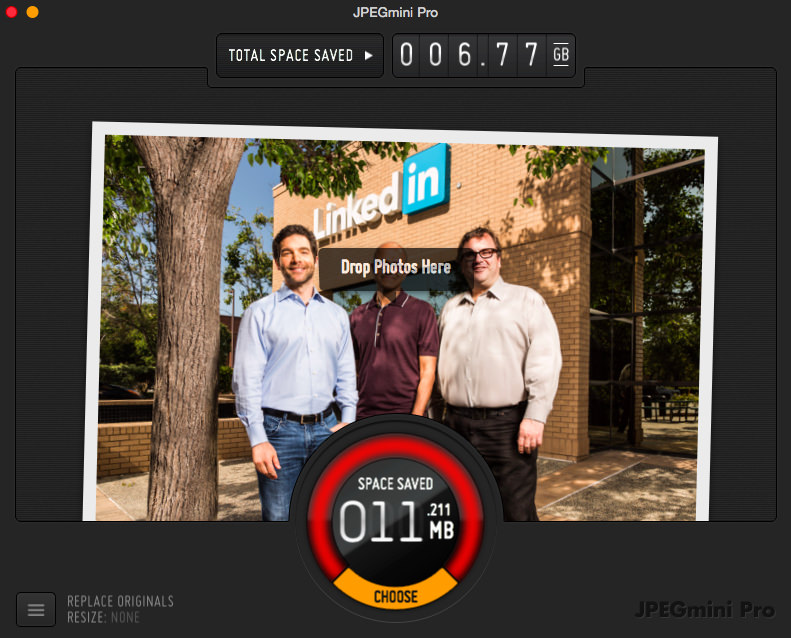 The lesson: Sometimes the big boys forget to optimize their web images, but that doesn't mean you should too! No one wants to lose potential customers due to a slow loading page. You want to do everything you can to acquire new customers.
Remember: You can learn from everyone. Like Bill Gates, a guy who knows a thing or two about acquiring and retaining customers.
We would be remiss if we didn't thank, mention and give credit to Zach Godin for bringing this to our attention via Twitter.
$26.2B to acquire a company but none to compress a 15mb jpeg for web. #webdesign #fail #microsoft #linkedin https://t.co/50wr8AoNT2

— Zach Godin (@zachjgodin) June 14, 2016