Want to Learn How to Grow Your Photography Business on Facebook?
"Is there any reason I shouldn't just delete my Facebook business page?"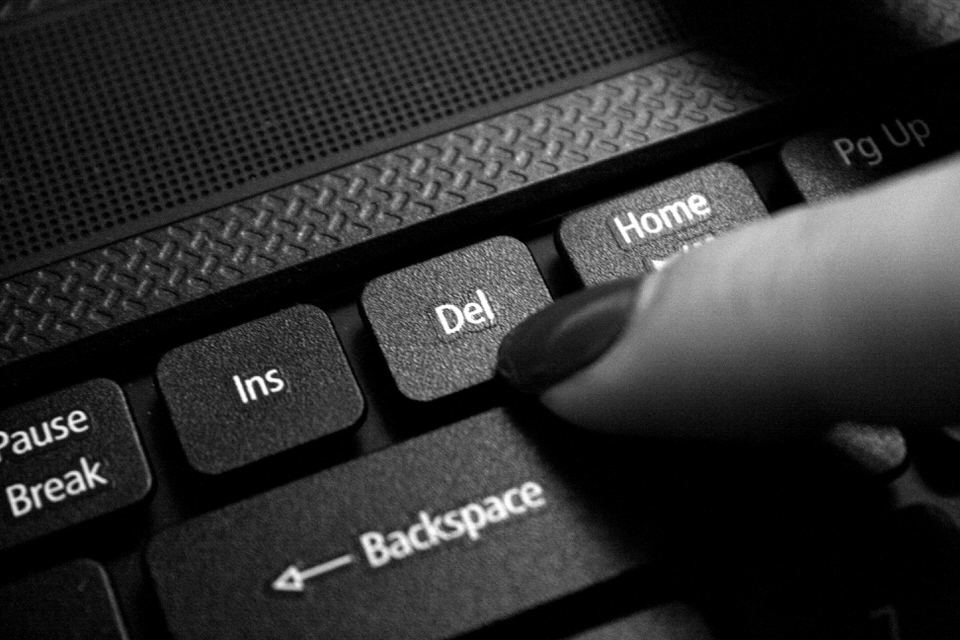 I saw this question posted a few weeks ago in a Facebook group and it got me thinking and questioning the photographer's motivation. Why would you want to delete your Facebook business page? Are you frustrated with the lack of engagement on your posts? Are you not getting enough eyeballs on your posts?
Before I address some of these concerns, let's discuss why it's a good idea for photographers to have a Facebook business page.
1) It's free and connected to your personal Facebook account. There are no setup or hosting fees. It's quick, easy, and you have nothing to lose.
2) It's great for SEO. Your Facebook business page helps increase the visibility of your photography business on both Facebook and Google searches.
3) Customers can write and read reviews about you on Facebook. It's one thing for you to talk about how great you are, it's quite another when they read it from your clients.
4) Customers can speak with you directly through the message button on your business page. This is a great way to answer them on the spot and form a connection.
5) It allows you to reach your target audience outside of your website.
Now, reaching your target audience and having engagement on your Facebook business page is a different animal in of itself. Facebook isn't what it used to be a few years back where you would reach your audience organically. Today, if your Facebook page has, for example, 10,000 Likes then you'd need for every one of those 10,000 people to have clicked "follow" after liking your page. So, what do you do?
You have to start looking at Facebook as an advertising platform, instead of a social network. You have to pay to play. Want more views, pay Facebook. Want to reach more clients, pay Facebook. While many don't like hearing that, Facebook is one of the best and cheapest sources for advertising your business.
Let's say I'm a wedding photographer based out of Portland, OR. I can target my services to those who live in my geographic area. Wait, it gets better. Not only can I target a location, but I can also target age, gender, language, and interests.
You don't even have to set a big budget to start advertising in your geographic location. Start small with your daily budget and see how people respond. Once you start seeing results from testing different ad copies, then you can ramp up your budget and take it from there.
OK, remember how I said earlier that Facebook is now an advertising platform and how it's the best and cheapest sources for advertising? The reason why I said that is because we can target and reach the people we want to on Facebook because of all the data it collects from us. So, as a wedding photographer, I can now target newly engaged couples since they just changed their status on Facebook to "Engaged". (It certainly beats the time their relationship status was "It's Complicated".)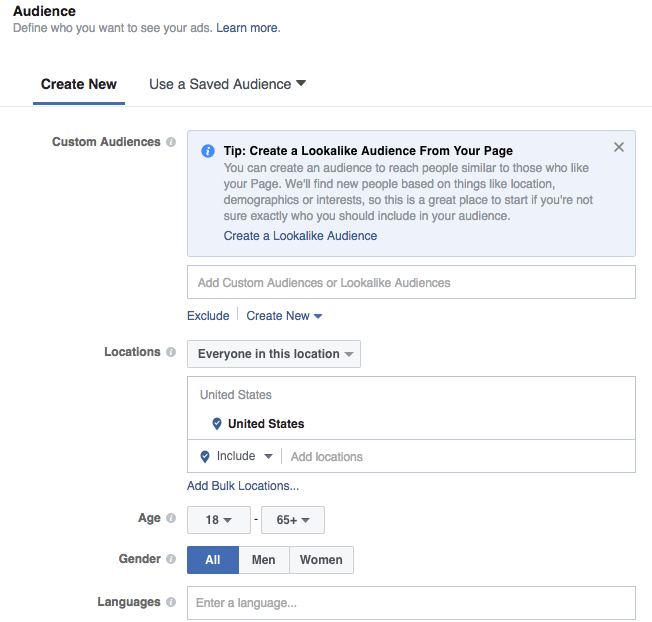 Now, as for gender, it's probably a good idea to split your ads into two. One targeting males and the other targeting females. This is a good way to see who responds to your ads better.
While we're on the topic of seeing who responds to your ad, you can set up a Facebook pixel on your website. What this does is measure the traffic Facebook is sending to your website from the ad you are promoting. This is a good way to measure if your ads are working properly with the traffic it drove to your website.
Back to the original question: should you delete your Facebook business page? No, you shouldn't. Facebook can help you grow your business if you play their game. You have enough ammo here to slowly start your advertising journey on Facebook and reap the benefits.